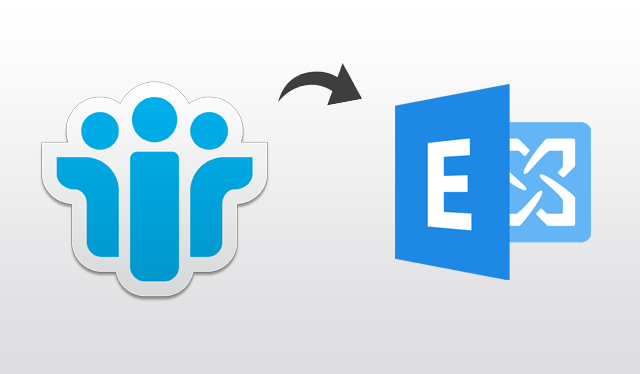 As we know IBM Lotus Notes Domino and MS Exchange Server both are used as an emailing platform. Although, both these applications are enriched with varied features and are popular among the email users mostly in a business organizations. But somehow, most of the users are finding Microsoft Exchange server more attracting because of its features and high availability in market. And we know users move towards the popularity and where the mass migrates. So in today world, users want to know how to migrate from Domino to Exchange.
What does Researches say for Domino to Exchange Migration?
From our research we found that most of the companies which were previously deploying IBM Lotus Notes and Domino server is planning strategy to migrate NSF to Exchange Server. Before choosing any application may it be any professional tool for Domino to Exchange Migration or some manual method, all the steps need to performed carefully.

If you are thinking to choose a third -party application for NSF to Exchange 2016 / 2013 / 2010 / 2007 Migration, you must be careful and prior to deploy it need to understand all its features. This migration process is not that simple as even a small error may results into big problems. The admin of Exchange must be aware of all the complexities which can occur during this conversion process and should known some methods to tackle those situation if somehow anything wrong occurs so that they can avoid risks.
Are you worried about how to migrate from Domino to Exchange 2013, 2010 and other versions avoiding all risks and error smoothly? Microsoft provides its own utility called Migration Wizard which allows users to extract users and its data from many email clients such as Lotus Notes, Groupwise, Microsoft Mail and others. Although this application is helpful in many cases but there are some limitations of using it.
Limitations of Using Manual Technique
Speed is Slow while Migrating from Domino to Exchange: The migration process using this Microsoft wizard suite is a time consuming process because only the single item can be migrated at a time. It may be difficult for migration of huge database using this utility.
Co-existence between Old & New Mail Systems: At the beginning of migration, you will have to set up the coexistence between both Domino & Exchange servers and the set up should be maintained until all users and data migrate from Domino to Exchange. The tools which allow coexistence between Exchange and IBM Notes are mentioned below:

The Microsoft Connector for Lotus notes
The Microsoft Exchange Calendar Connector
Microsoft Exchange Migration Wizard

Migration of each Mailbox Individually: Using all these tools is not that simple and you will have to migrate each email and other items of mailbox like contacts, journals, calendar, tasks individually. So this migration process becomes complex to handle, also there may loss of data and its integrity can occur during this procedure.
Best Solution to Migrate from Domino to Exchange 2016 / 2013 / 2010 / 2007
From above discussion you must came to know that how difficult and complexities may come in the path while you export NSF to Exchange. Also the migration takes place between the two servers which is very crucial for users. No users would want to take risks with their server database and to loss their data and its integrity. Also time is a big issue here, the huge database server can take even some days or months on Lotus Notes to Exchange migration.
I would say and recommend to use an efficient professional tool so that you can save your time and prevent the loss of data and its all meta properties. There are several tools available for easy migration from Domino to Exchange server. Before choosing any tool read about its all features and limitations so that you'll no regret thereafter.