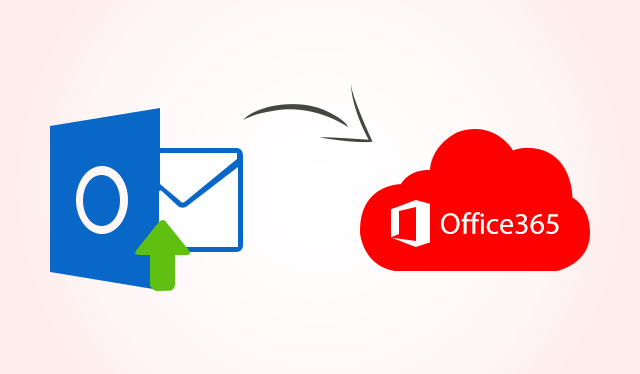 Office 365 is one such popular cloud utility that migrates data from and to Outlook and to other applications. Office 365 saves the deleted files in the Deleted Folder for 30 days, but in case you need to access your files after that, it just cannot happen. Succumbing to such reasons, taking backup of the data becomes extremely important. But what if you need to restore the data back into your Office 365 account? Do you have the same question? In this article, we will provide you extremely easy and convenient solution to this query.
"I am a frequent user of Office 365 and as it contained my company's crucial data, I had taken its backup. But to progress my work now, I have to restore Office 365 backup. Is there any reliable solution to load the PST files from my local computer back into the Office 365 server?"
How to Restore Office 365 Backup?
PCVITA Office 365 Backup and Restore tool facilitates its users to save an offline copy of the data in their local system in PST format as well as restore the same data back into the Office 365 account. This tool not only restores emails, but also other categories such as contacts, calendars, notes, etc. Along with this, it provides several other advantageous features making the restoration process much easier.
Highlighted Features of Tool to Restore Office 365 Backup:
Permits to restore multiple PST files into Office 365 in a single attempt.
Provides date filter option to restore only the required data within a specified date range.
Create an offline copy of your Office 365 data files for infinite time.
Provides Granular restoration to restore only the required data.
Restores multiple files at once back into the Office 365 account.
Restores data into the same or different Office 365 subscription plans.
Maintains the hierarchy of the emails in which they are stored.
Compatible with MS Outlook 2019/2016/2013/2010 and other versions.

Step by Step Guide to Restore Office 365 Backup:
Here we will show you 5 simple steps to follow to restore Office 365 backup. Performing these steps, you can easily restore PST files into the Office 365 account.
Step 1: Download and run Office 365 Backup and Restore Tool
Step 2: Enter Office 365 login credentials to authenticate
Step 3: Click on Office 365 restore radio button to restore Office 365 backup
Step 4: Provide PST file path and browse the files to load in the tool
Step 5: Select categories, choose to apply folder hierarchy and date filter
Now the process to restore the desired PST files into the system will start. Performing the above given steps, users can easily restore Office 365 backup.
Concluding words:
The solutions that have been provided here are legit and really convenient to follow. This utility is compatible with various versions of Outlook such as 2019, 2016, 2013, 2010, and other versions. This software maintains the folder hierarchy and restores Office 365 backup without affecting or damaging the data. Also, this tool does not put any limitations on the number of files it restores or the size of the files it restores. Users can try its demo version which is freely available.