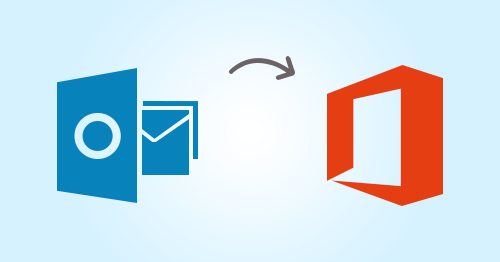 Most of the professionals usually depend on MS Outlook as the center of the workflow. However, sometimes, users want to switch from desktop to web-based application. As we all know, Office 365 is a superior email client, thus many companies have started shifting over to it. Through Office 365 users can access their crucial data from anywhere at any time. Therefore, in the next segment, we are going to describe a complete procedure to import Outlook mail to Office 365 account. Before that, let us consider the following scenario which has taken from forum site:
"I need to import my Outlook emails to Office 365 account so I can access them from anywhere. But, I was not able to do the same due to lack of technical skills or knowledge. Please suggest me a reliable and trustworthy approach to move emails from MS Outlook to Office 365 suite. Any help or leads will be highly appreciated!"
Manual Ways to Import Emails From Outlook to Office 365
There is an option "Import and Export Wizard" in Outlook that converts Outlook mails to Office 365. Follow the set of instructions as mentioned below:
First of all, select the File tab and click Open button
Then, choose Import option
Under the Import and Export Wizard, select Import from another program or file, and press Next
After that, choose Outlook Data File (.pst), and click button 
Now, click Browse and choose file to import option
If users are trying to import their old file structure, then their file will be located at:C:\Users\YOURUSERNAME\AppData\Local\Microsoft\OutlookIf users attempt to import ARCHIVE file, navigate to the location they saved an archive.pst to—
G:\ drive or your "documents" folder.It is advisable that click Do not import duplicates
Afterward, click the Next button
If the password was assigned to Outlook Data File (PST), users are prompted to enter a password, and then press OK button
Set any option for importing all items. Usually, the default settings can not be changed.a) Top folder: These options, i.e., Personal Folders, Outlook Data File, or your email
address are selected automatically
b) By default, the Include subfolders is selected. All folders under the selected folder that will be imported
c) The selection of Import items into the same folder in matches a folder from the imported file to Outlook folders by default. If that folder does not exist in MS Outlook, it will be created
At last, click Finish button
Any Instant Solution to Migrate Outlook Emails to Office 365
At certain times, the users may face difficulties while implementing the manual approach. Thus, users start searching for an automated solution to accomplish the task. Out of which, one such application is SysTools Office 365 Import tool, which helps to make migration from PST to Office 365 easy. With this utility, users allow importing one or more Outlook PST files to Office 365 account in bulk. This software is designed with an advanced algorithm which enables a user to work with this tool in a hassle-free manner. Some of the key features associated with this tool are:
Allows to import Emails, Contacts, Tasks to MS Office 365 Online
Offers Include folders to transfer only specific folder during migration
Export selective data from Outlook PST to O365 User account
Maintain all attributes of email attachments & Metadata after transfer
Provide an Option to Include/ Exclude Deleted or Sent Items folder
Compatible with all latest version of MS Outlook and Windows OS
Let's Wrap Up
Many users are migrating from Outlook to Office 365 due to its advanced functionality. Office 365 is better than Outlook when it comes to data management, performance, security etc. Therefore, in this blog, we have discussed a step-by-step procedure in order to import Outlook mail to Office 365 account. However, sometimes, the manual method is very long and time-consuming as a result of data loss. Thus, to avoid such situations the user can opt for a commercial solution, i.e., Office 365 Import. It is one of the best methods that help to migrate multiple PST files to Office 365 mailbox without any data loss. Here, we have also covered the most important features of the tool.