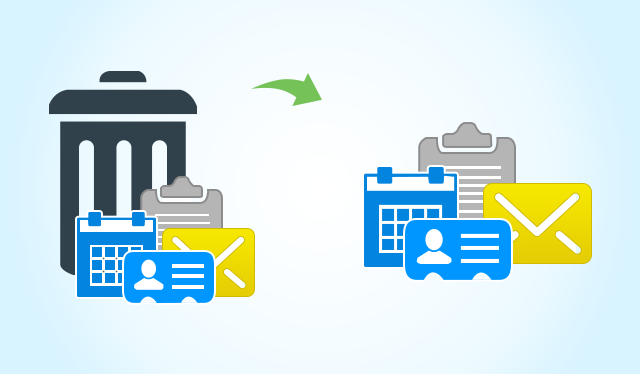 Offline Storage Files are considered as the replicas of the mailbox present on your local system running with Microsoft Exchange. Sometimes users delete their emails, contacts, calendars, journals, etc. to decrease the size of Outlook OST folders. But later on, they realize that the Outlook data that they have deleted had some important data in it. Then they wish to recover deleted contacts, calendars, emails, journals, notes, etc. from the OST file. In this article, we will explain the method to restore data from Offline Storage Files in Microsoft Outlook 2019, 2016, 2013, 2010, 2007. Without Outlook, this process is nearly impossible and generally requires some third party software.
Method to Recover Deleted Calendars, Contacts, Journals, Contacts from OST File
When users use "Cached Exchange Mode", Outlook stores a copy of the mailbox in the form of Offline Storage File with a file extension as .ost. This file is located at C:\Users\\AppData\Local\Microsoft\Outlook and can be of size between 265KB to 5GB or more. Users may come across a point where they need to recover deleted items from OST file. Outlook offers an inbuilt way to retrieve the content of these files. But, the method is not visible from the surface visible. To make this task secure and easy, you must download SysTools OST Recovery software which helps you repair Outlook OST file to restore deleted contacts, journals, contacts from OST file in a very efficient manner.


Manual Method to Recover Deleted Data from OST File
Users can follow the steps mentioned below to recover deleted data from Outlook OST file data:
1. Open the Mail Applet from Control Panel. Click on E-mail Accounts button. After that, highlight the Exchange account and click Change. A change account window is displayed, click on the More Settings button.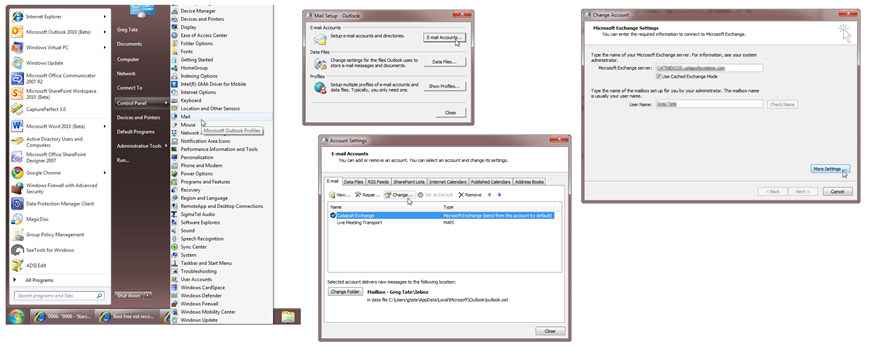 2. Navigate to the Advanced tab in Microsoft Exchange (More Settings) window and uncheck the Use Cached Exchange Mode. Then click Apply and hit on Outlook Data File Settings button.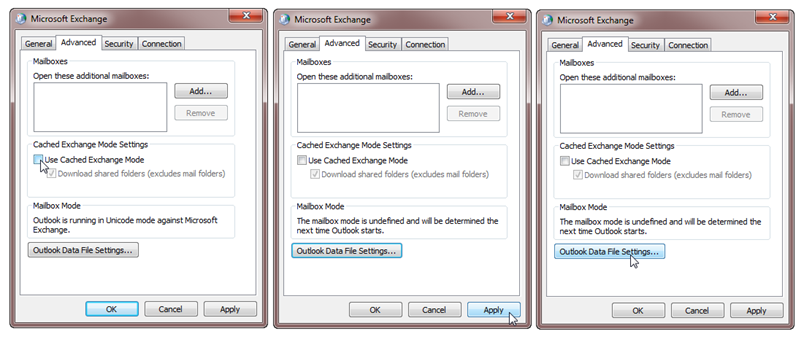 3. In the Outlook Data File Settings Window, hit Disable Offline Use. Then you will receive a message saying that Outlook will not be able to work with OST files. Click on Yes in the prompt. This click will take you back to the More Settings window.
4. Click the Outlook Data File Settings button once again and the Browse button will become available now. Browse to the old OST file and click OK for the Outlook Data File Settings window and the Microsoft Exchange (More Settings) window.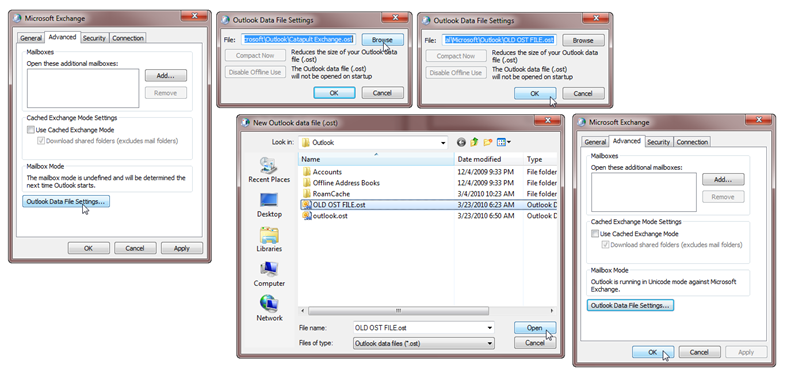 5. Now, navigate back to the Change Account window. Click on the box adjacent to "Use Cached Exchange Mode" to enable this option.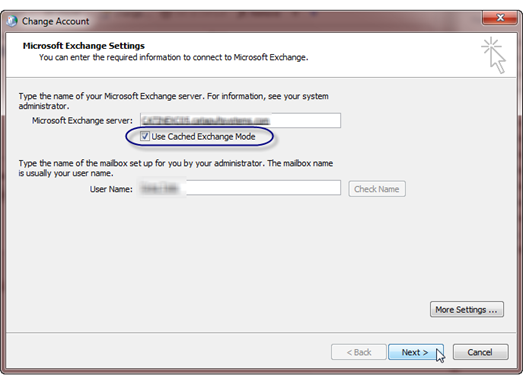 6. Now you can start Outlook. You will immediately receive a message displaying that Outlook is using an old copy of the OST file. Click OK. Wait for Outlook to get launched. Don't restart Outlook because if you will force it to restart then it will create a new OST file. When it will finish launching, you can view all the contents of the OST file including emails, contacts and calendars information.

7. From here, you will be able to create your own Archive/Personal Folders file or you can also select and drag the items from old OST file to the new PST file. Another option is to use the Archiving function to dump all the contents of your old OST file to the new PST file.
Expert Solution to Recover Deleted Contacts, Calendars, Emails, Journals from OST file
If users try to retrieve calendars, contacts or other data from OST file using manual methods then there are chances of data loss during the process. Another major aspect to be kept in mind while using the manual approach is that these approaches take a lot of time and effort. So, to save both time and effort users can opt for an automated solution i.e. OST Recovery so that they can restore data from OST file in a reliable and secure way. Using this tool, users can easily transfer data from OST to PST so that they can access their data in Outlook later on. This tool also ensures that no data loss will take place during the whole process.
Conclusion
There can be a lot of cases when the users would find difficulties while they need to retrieve their data from the Offline Storage File. But this retrieval process might not be easy as it sounds. To overcome this issue a resourceful application is required to recover deleted contacts, calendars, emails, journals, notes, etc. from OST file. It has many other useful features that make it unique from various other solutions available in the market.