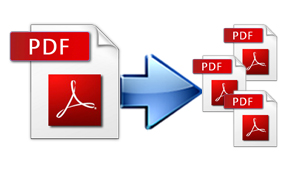 It is a very common user query i.e. how to split PDF into multiple files, especially when the PDF file is big in size. Dividing PDF into multiple files which are small in size or pages makes those more convenient and reliable to use. So, this article discusses some simple ways for performing this PDF splitting operation mostly over big-sized PDF files even up to the size of 100 MB. Following are some manual ways as well as free applications to split big PDF into smaller parts.
Instant Solution: To split PDF pages instantly, it is advised to use professional software i.e. SysTools PDF Splitter Tool. You can simply download the free version of the tool from here.

For Windows Users
For Mac Users
Advantages to Split Big PDF into Smaller Parts
It is easier to open as well as read small-sized PDF files with any of the PDF reader tools.
Users can easily share a particular PDF file's pages or contents with colleagues or friends.
If we divide a large PDF file into small parts, then it helps in sharing those smaller files as Gmail's email attachments
If we work with small-sized PDF files then, that aids in searching and reading the info that is needed in a speedy manner
Printing into hard copies can be done for required parts of any big PDF file by breaking it into parts and then printing those.
Manual Approach to Split PDF into Multiple Files
Google Chrome can be used to divide large PDF files into smaller files by using its hidden feature for splitting/extracting pages from PDF documents. So below given are the steps which you can follow to split PDF file into smaller files with the help of Google Chrome:
First of all, open the required big PDF file in this Google Chrome.
Then, the next step involves using the print command, which can be done by pressing CTRL+P keys or by simply clicking the icon for Print.
And after that, you can print window pops up.
Once done with this, you can then enter the page numbers required.
And finally, you have to click Save.
Another Method to Split PDF into Multiple Files
By using Adobe Acrobat Pro DC users can split big PDF into smaller parts. For this, they have to follow some useful steps that are described below –
Firstly, open and start Adobe Acrobat Pro DC
Click on the File menu
Choose Open option to select PDF file that has to split
Navigate towards the Document menu & click Split Document
You will find a split document screen, choose the options and then click OK button. The options are –
A number of pages: Choose the maximum number of pages per split.
File size: Divide PDF file by maximum size.
Top-level bookmarks: You need to set up bookmarks before using the option.
Note 1) To split PDF file into multiple parts click on 'Apply to Multiple'
2) Click on Add Files option to choose the PDF you want to split & click OK
Save output PDF documents at any desired location & click OK.
Users may also read: How to Combine Multiple Documents Into One PDF
Automated Solution to Split PDF into Multiple Files
We have seen different solutions to divide large PDF file but there are various limitations of using it. The manual approach is lengthy and time-consuming. Moreover, it requires high technical knowledge. In order to split big PDF into smaller parts by Adobe Acrobat Pro DC, the user should have its full version, which is not reliable for regular users. Therefore, it is recommended to use a professional tool i.e. PDF Splitter software. This software easily split PDF into multiple files without any difficulty. It is very easy to use and also makes the splitting process a quick one that happens within a matter of a few minutes. Such commercial tools are always suggested and recommended owing to their safe and reliable processes.
Let's check the working of the tool
Step 1. First, install and launch the tool (available for both Mac & Windows)
Step 2. Now, click on the Split button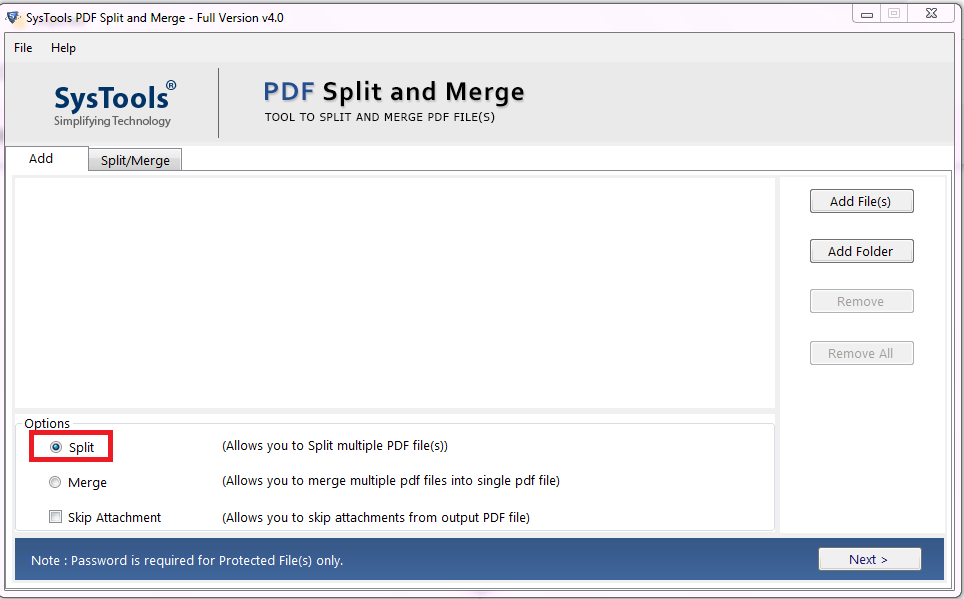 Step 3. Add the files you that want to split using the Add Files and Add Folder option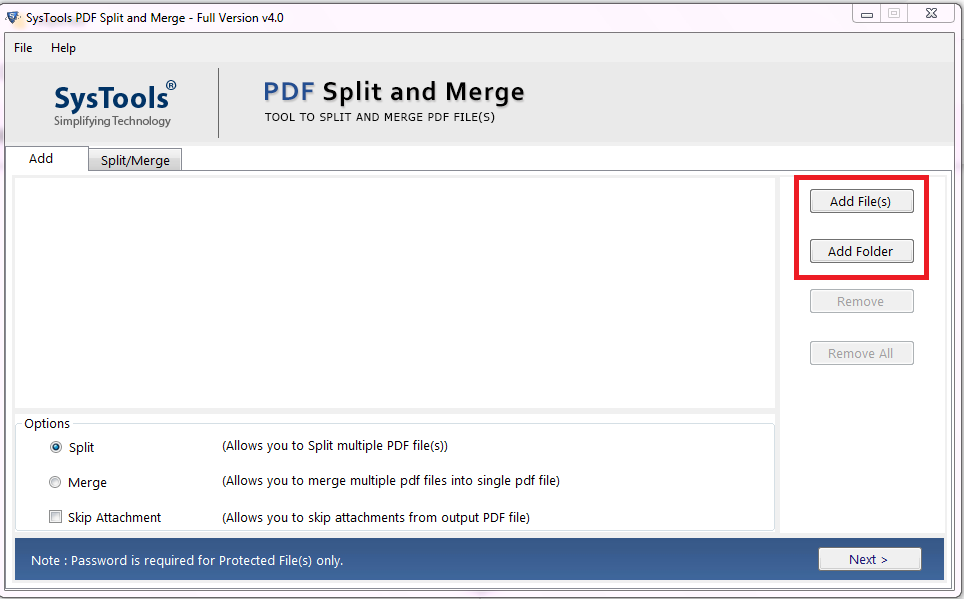 Step 4. Choose any of the Split Options as per the requirement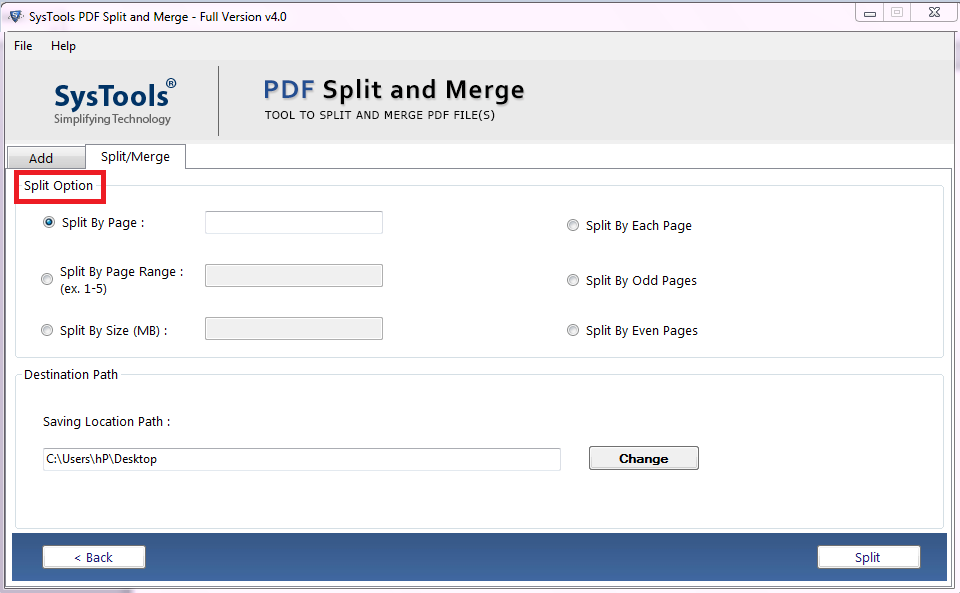 Step 5. Browse the destination location by clicking the Change button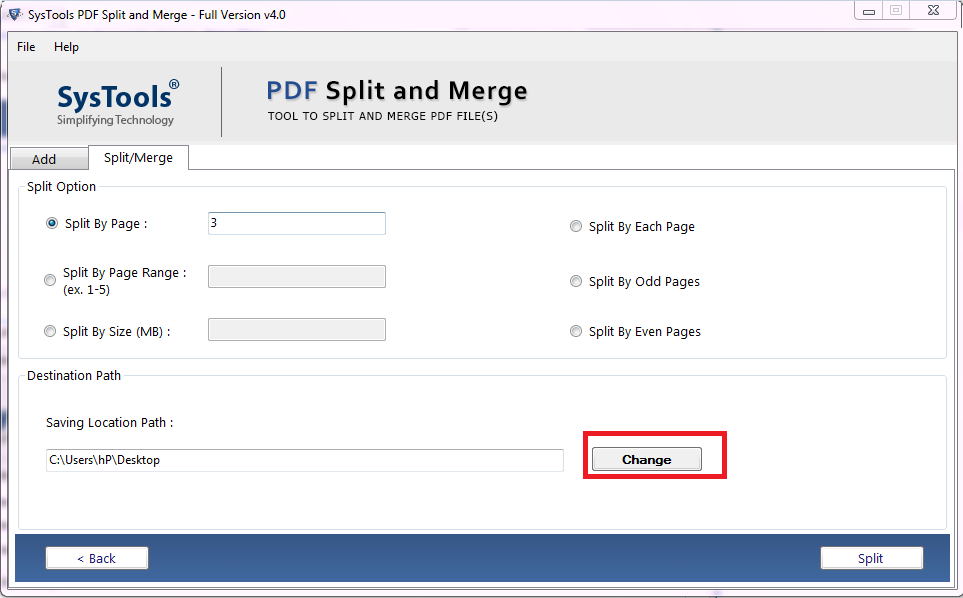 Step 6. Finally, hit the Split button to begin the process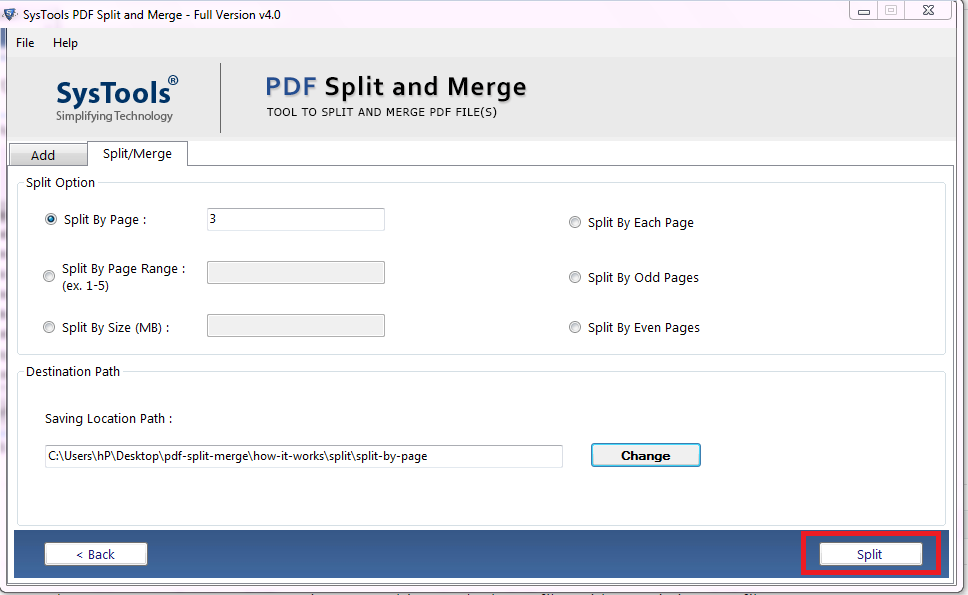 Also Read: How to Split PDF by file size?
Concluding Lines
In the above article, we talked about some of the easy methods i.e. manual and reliable approaches, to split PDF into multiple files. But manual solutions have various drawbacks also it is not easy as it seems to be. Therefore, it is suggested to use third-party software to split big PDF into smaller parts.