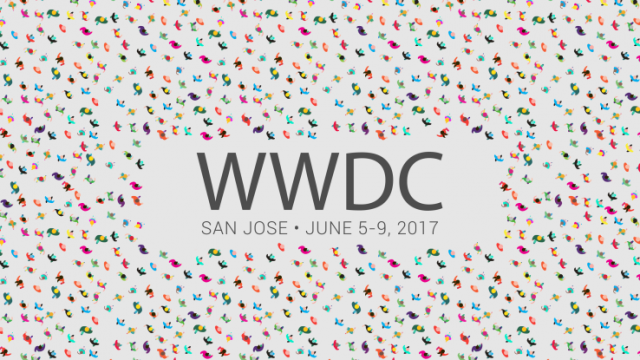 The Apple's Worldwide Developers Conference was held in San Jose, Calif. The keynote includes Executives Craig Federighi, Phil Schiller & Tim Cook held on the stage to announce updates towards iPhones, MacBooks, Apple TV and much more. The conference was packed full of new information relating to Apple offers. You can easily head below to take easy access to information on it all.
Here is Everything that Apple Announced at WWDC 2017
Here's everything important that Apple WWDC 2017 Announcements includes:
1. Apple HomePod: New Siri speaker
Apple is taking the aim at Sonos & the Amazon Echo with its HomePod, a new home speaker that will start selling in December in White & space gray for $349. The HomePod is a seven-inch tall speaker which includes Apple's digital assistant built in & runs on Apple A8 chip. The new device customizes the sound which fills out the room you're in, and it also includes six microphones array in the middle which gives the direct line to Siri.
2. The iMac Pro
With the summer updates, the Apple's iMac is getting a good display, faster processor, and good graphics performance. It is also suitable for VR content creation with more memory capacity and some new ports. The WWDC 2017 announces that MacBook & MacBook Pro are getting faster chips & drives. The Apple at the conference sneak peeks at a new, high-performance version of the iMac i.e a 27 inch, dark gray iMac Pro, with up to 18 processor cores which are shipping in December. The starting price for this device is $4999.
3. High Sierra the next version of Mac OS
Among the recent WWDC 2017 announcements, this update is the best for Apple users. The upcoming version of Mac OS is called High Sierra which will come with the updates for Safari that will help block site trackers & auto-playing videos. With this update, the Safari will run 80 percent faster. The photos App will also be improved, the system will be compatible with VR headsets and more. There's also the new Apple File System which includes fast directory sizing, file level encryption, and built-in file protection.
4. Amazon Collaborates Apple TV
With this you will soon be able to watch Amazon's shows & movies on your Apple TV, with this the gripe that users have had with Apple TV has been resolved. Now the Amazon will build its Prime Video library into Apple TVs later this year, which will include the stage for 4K- capable Apple TV in the fall.
5. The Apple Watch Update
Through WWDC 2017 Announcements the Apple update includes a new watch face powered by Siri which automatically displays the information which is more relevant to you, based on the Apps you used. The Siri will automatically pull the next item on your calendar, reminders, photo memories, etc. WatchOS 4 brings a new feature like motivational messages, to help you hit your goals & integration with gym equipment to track your workout. With this you can even Sync your playlists to your Apple watch & can listen to them through AirPods while exercising without your phone nearby. These all updates will come to Apple Watches this fall.
6. IOS 11
The Apple has integrated all kinds of new capabilities into its latest update of iOS 11. The iOS 11 has the updates which include a new and improved control center, a more helpful Siri, a redesigned App Store & a new files app for managing your documents. The update also includes new features on Maps, like a "do not disturb while driving" integration, & photos. The messages come collaborated with more apps, including Apple Pay, which lets you pay to your friend via message only. All iOS devices will get boost up this year later.
7. AR Kit on your iPhone
The Apple's new ARKit software can easily display virtual objects in the real world. With this software you can, you can let Apps place items into a physical space by using the phone camera to make the iPhone the largest AR platform in the world. Now, hundreds of millions of iPhones and iPads will have AR capabilities, making Apple the largest AR platform in the world.
8. Siri Intelligence
The Siri has a new humanlike voice with more better functionality. With the help of a virtual assistant, you can translate any sentence into five different languages. There are new capabilities like task management, banking, and VR codes. With this update, the intelligence of Siri also increases as if Siri notices that you've spent a lot of time searching for some topic, it might bring up some related articles in Apple news.
In just two hours, Apple packed, even more, news than usual in its WWDC 2017 announcements. With some of the stuff not shipping until late this year. The company has made a strong case that keeps up with rivals like Google, Amazon, Facebook, and Microsoft in the contest of the technology.