Resolve 'AOL Emails Print too Small' Issue with Top Solutions
Nilesh
| Modified: September 3rd, 2021 ~ 4 Minutes Reading
I am facing issues with the size of AOL Mail emails. When I receive emails in AOL, the font size is fine but while printing emails, the size changes. I have tried to change the font size and font style of emails by using the AOL settings option, but it only works to view emails in AOL. While printing emails, AOL emails print too small. How can I get the print of emails in such large fonts? When can I get the reply?
AOL Mail is a web-based email service provided by American Online to its customers and Web users. While printing an email from AOL Mail, sometimes users notice that either AOL font size too small or too large. In order to resolve such issues, AOL Mail software provides an inbuilt option to adjust the font size as per the user's requirement. Thus, it also allows setting the desired size for AOL Mail print. But, it is important to be noted that this facility is only available for some latest version of AOL Mail i.e. AOL Mail 9.0 or higher versions.
In this article, we are going to show you the finest solution and proper steps on how to change font size on AOL homepage while printing emails in AOL. In case if you have an older edition of AOL Mail, then AOL Email Export tool automated software to convert AOL data in PDF format and print emails in the desired way.
How to Adjust the Size of Print in AOL Mail?
AOL Mail email service provides inbuilt AOL Mail display settings to change the text size and style in AOL. If you are getting AOL emails print too small, the follow these steps to change the size of fonts of emails in AOL are given below:
Step 1 – Open AOL Mail and go to Inbox folder.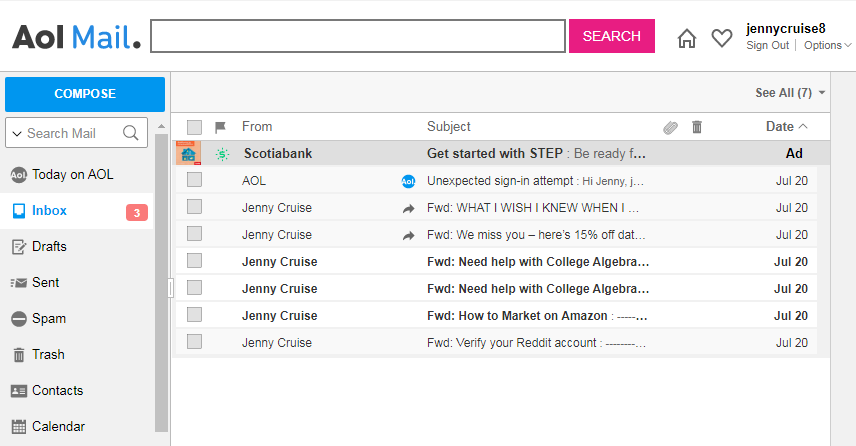 Step 2 – Now, go to Mail Settings option in the right corner.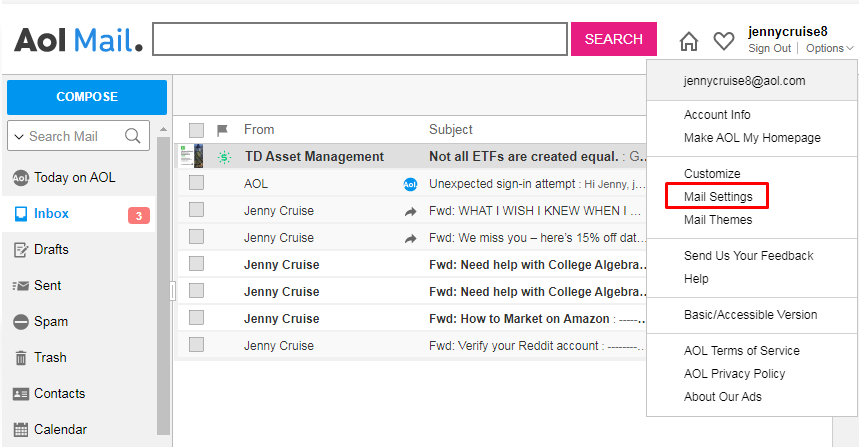 Step 3 – In the Compose >> Rich Text / HTML, options to select desired font size, color, and style are given.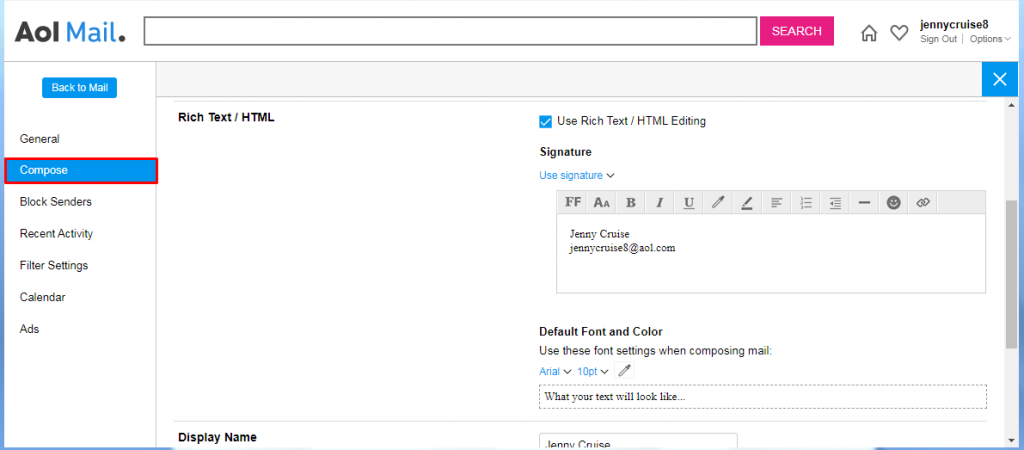 Step 4 – Here, users can select the required size of the font in AOL emails.
By applying above mentioned steps in AOL, a user can easily adjust the size of fonts in AOL. But this option is available only in some new versions of AOL Mail. But, if you want to print emails from the older version of AOL in the desired manner, then you can use any suitable automated tool. AOL Backup Software is the standalone smart solution that can provide the best way to get print of multiple AOL emails in the required manner.
Resolve AOL Emails Print Too Small Issue Using Automated Software
The automated software solution is the best way to convert AOL emails into PDF and then print files in the desired way. AOL Backup Tool enables its users to extract AOL Mail data in several file formats including PDF. With this utility, users can easily convert AOL data into PDF without any data loss. After getting the AOL Mail emails in PDF format, the user can print these PDF email files as per the requirement.

Moreover, this software is easy to use as it is designed with a user friendly interface. This tool is enriched with a wide variety of advanced features and functionalities. By using this software, user can overcome AOL emails print too small issues by convert selected/completed AOL emails to PDF in a few simple steps.
Steps to Print AOL Mail Emails into PDF
Step 1 – Install the software and login with AOL Mail credentials.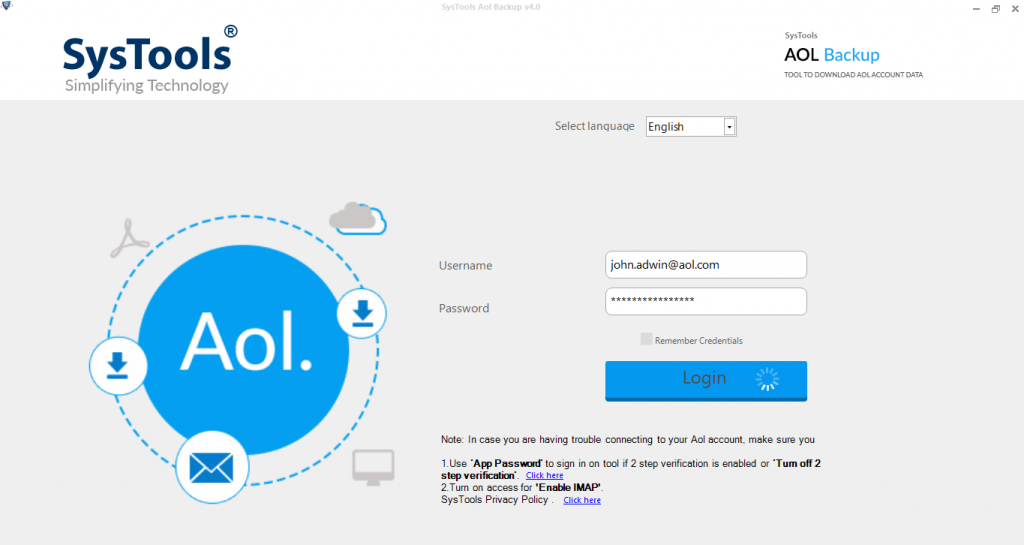 Step 2 – Select the email format as PDF.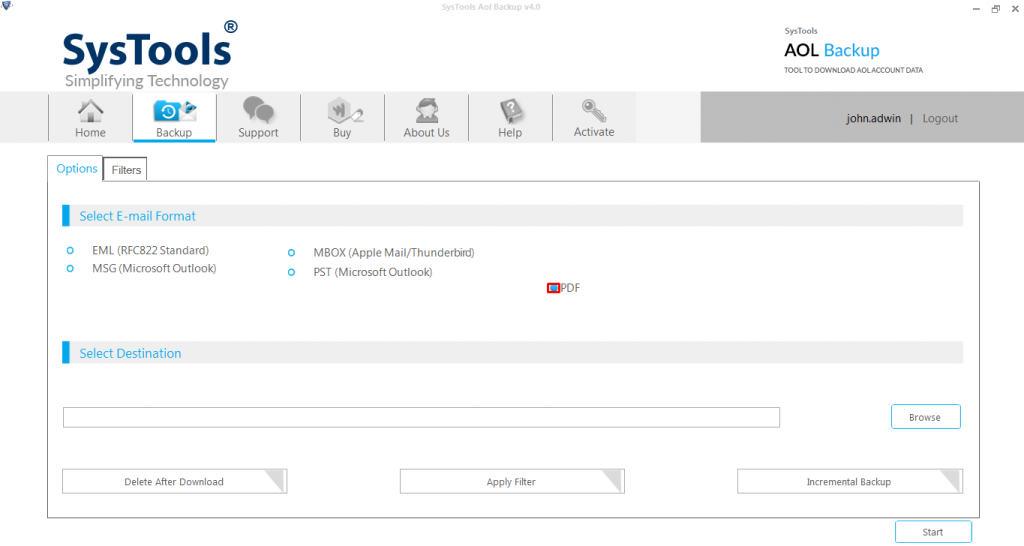 Step 3 – Now, apply filer to include or exclude desired items.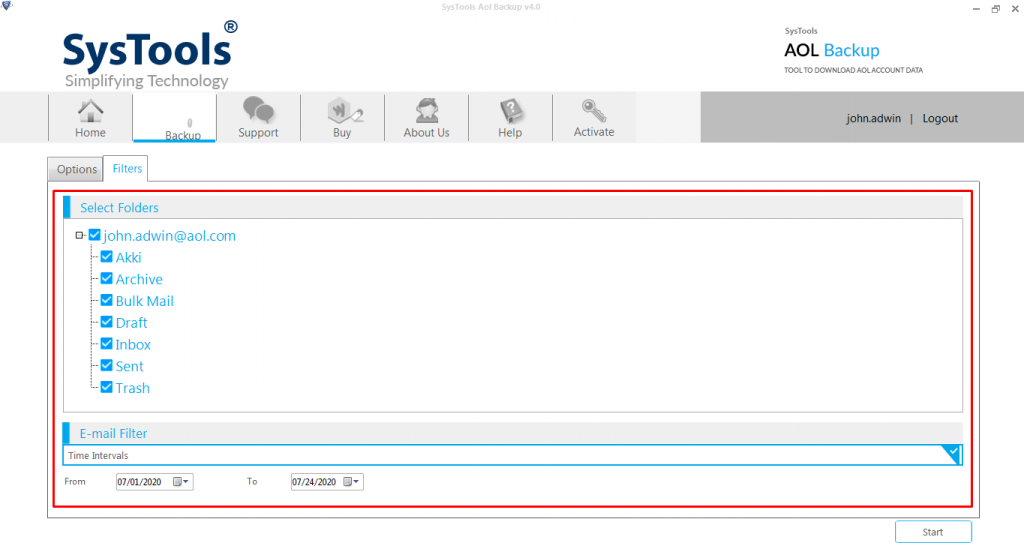 Step 4 – Finally, choose destination path and click on Start button to begin the process.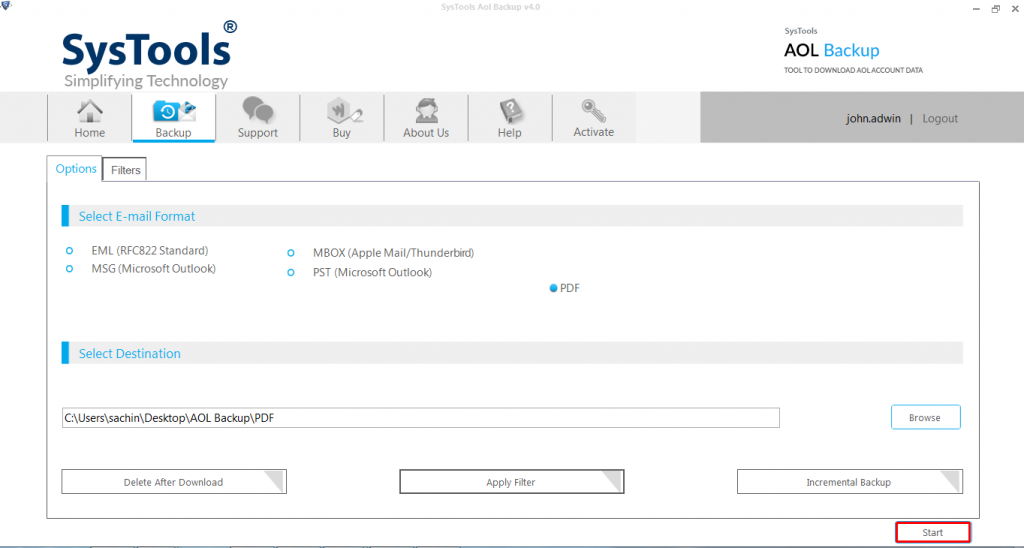 After following above-mentioned steps, AOL email files will be converted to PDF format. User can check out these resultant PDF email files saved at the provided destination location. Now, user can print these email files with the help of any printer.
Conclusion
Nowadays, many of the AOL users complaining about an issue i.e. AOL emails print too small. Therefore, in order to overcome the AOL font size too small problem, we have provided the best solution on how to change font size on AOL homepage. If you have AOL 9.0 or higher version, then you can adjust the font size of AOL emails by using its inbuilt AOL Mail display settings. But, in case if you are using older version of AOL, then use the recommended AOL Backup Software. This tool provides the required solution instantly in a risk free manner.