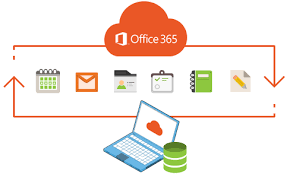 Summary: Office 365 provides a business environment for companies to increase their infrastructure and flexibility which may help in their business. So here we are going to discuss how user backup Office 365 email accounts.
Office 365 is a cloud service that includes the classic features of Microsoft Office like File storage with OneDrive, Online Sharing Space, meetings (SharePoint).
Users can also install many Microsoft services on workstations by purchasing the subscription license. Office 365 permits a user to mix on-premises and cloud services i.e. if the user buys 100 subscription license of Office 365 and use 50 of on-premises Exchange server installed whereas Online Exchange is quite different from the on-premises versions from a backup purpose.
It doesn't permit the user to backup Office 365 email account with classic Microsoft Exchange.
Need to Backup Office 365 Email Account?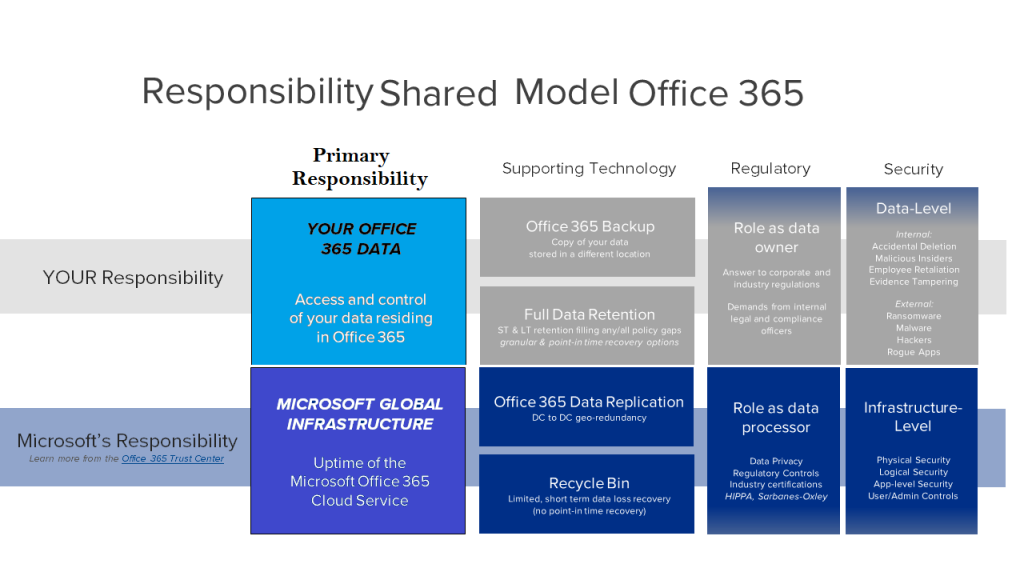 Microsoft only ensures Office 365 database availability in case of infrastructure failure on the cloud. It doesn't ensure your data security in situations like intentional deletion, data corruption, and unexpected data loss.
It's your responsibility to secure your data from the above situation by creating the backup using a tool which ensures 100% data security by downloading Office 365 emails data.
So here we will provide you the tools that backup your Office 365 Email Account without any efforts.
Features of the Office 365 Backup Tool
Permits to take Complete Office 365 Email backup: This tool permits you to preserve single and multiple backup Office 365 email account according to the needs. This tool also permits you to generate the offline backup of Office 365 cloud data on any folder instead of the entire mailbox.
Secure your crucial data in Multiple Formats: Using Office 365 backup tool it became very easy to create Offline copies of Office 365 data into any format on the desired location. Below are the two most efficient and mostly supported by many email applications.
PST: It preserves emails, contacts, calendars of Office 365, and also importable into all Outlooks.
EML: It usually preserves all the Office 365 mailboxes emails and importable into Mozilla Thunderbird, Outlook Express, etc.
Permits to take Backup in bulk: TheOffice 365 Email Backup tool permits you to take the backup of multiple mailboxes in a one go. So there is no need to run the tool for every individual mailbox data. The only things you need to do are login as Office 365 admin and include a CSV file that contains information of source IDs.
File Naming Convention: By file naming convention one can easily recognize the emails and identify the files easily. User can use this option while saving the emails in EML format, the tool also provides some special file name based on Subjects, Date, and Time.
Trusted Legal Tool: Most convenient, affordable, and most Wanted Microsoft Office 365 backup Tool which backup Office 365 mailbox to PST and other formats quickly. By using this tool one can save both time and energy and can take the backup of Office 365 Email Account without any extra efforts.
Some Advanced Features of Office 365 Backup Tool
Maintenance of folder hierarchical structure: By this feature, users can download the data and preserve your actual folder hierarchical even after the data is moved from OWA/Outlook Web App to local storage.
Data Range: Office 365 Backup tool specifies the option of Data Range in two fields i.e. from and to. By which the tool preserves the data which lies in between the timeline only.
Working of the Office 365 Backup Tool
Login to Office 365 tool by entering the credentials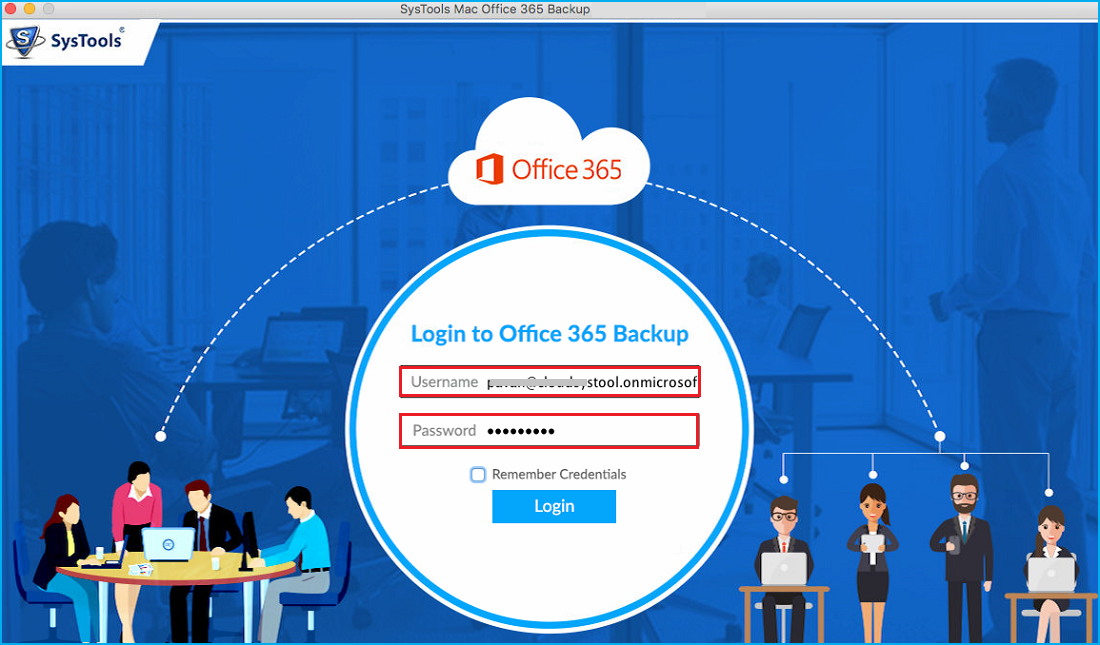 Select the file format at which you want to backup your Office 365 email account.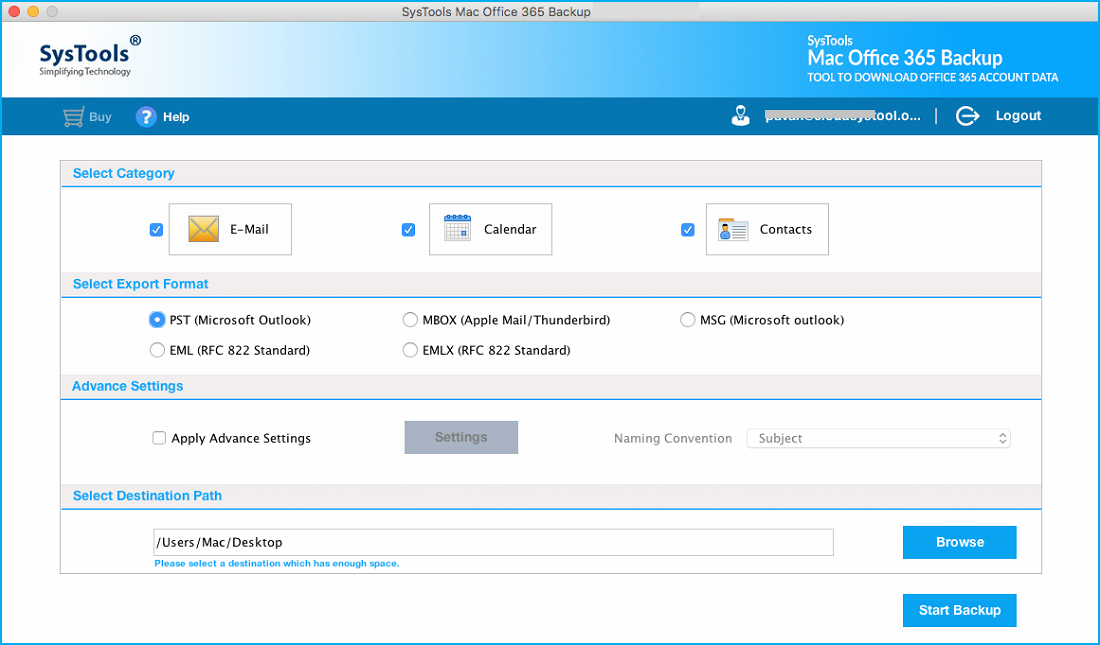 Enter the destination folder to the resultant file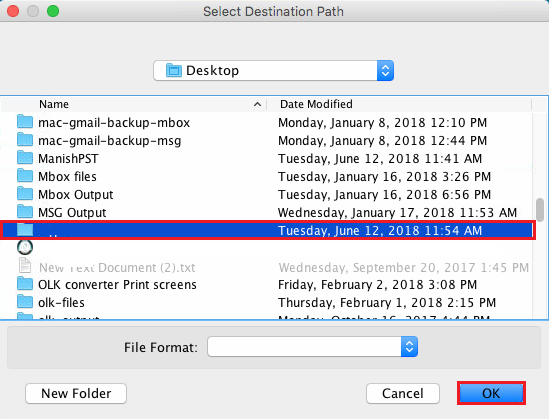 The tool starts taking backup of office 365 email account. After the process will completed the tool will show the OK message.

Final Words
Office 365 data is very important for business purposes but what if someday you will open your office 365 and realize that all your data will lose due to some accidental situation. All you're crucial has gone.
The only way to deal with the situation is to take the backup Office 365 email account. So we provide you the expert solution i.e. Office 365 Backup Tool. This tool helps you to download Office 365 without any extra efforts. And also even a non-technical user can backup his Office 365 data using this tool