How to Batch Convert TIFF to JPG File Format – A Complete Solution
Admin
| Modified: May 20th, 2022 ~ 4 Minutes Reading
Overview:- This write mentions an instant solution to batch convert Tiff to JPG file. Along with the primary reasons behind this conversion process. In this article, we will discuss about the best solution by which users can easily resolve this query.
Why Batch Convert Tiff to JPG (.jpg) file?
The main benefit of JPG is when you are building a website. Then, these files will get you faster page load times and also provide a better experience since these images are smaller in size.
Not only that, this format is used by almost everyone and you can easily share and view it anywhere. This however, eliminates the need for any online tool to preview the images.
Manual Methods Available to Change Tiff to JPG
In this section, we will explain about the method to convert files for both Windows and Mac operating system.
1. For Window Operating System
For this technique, we will be using Microsoft Paint application to convert TIFF to JPG. It is important that you have Paint installed on your system. Now, execute these below mentioned steps:-
To begin, open your Microsoft Paint application and then browse your Tiff files.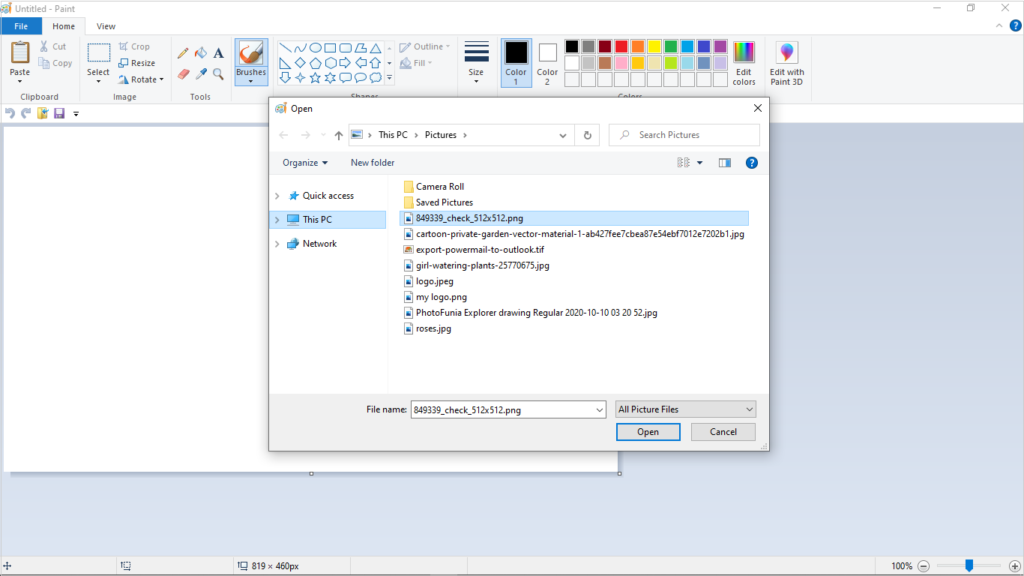 Now, go to the File menu and after that click on the Save As option.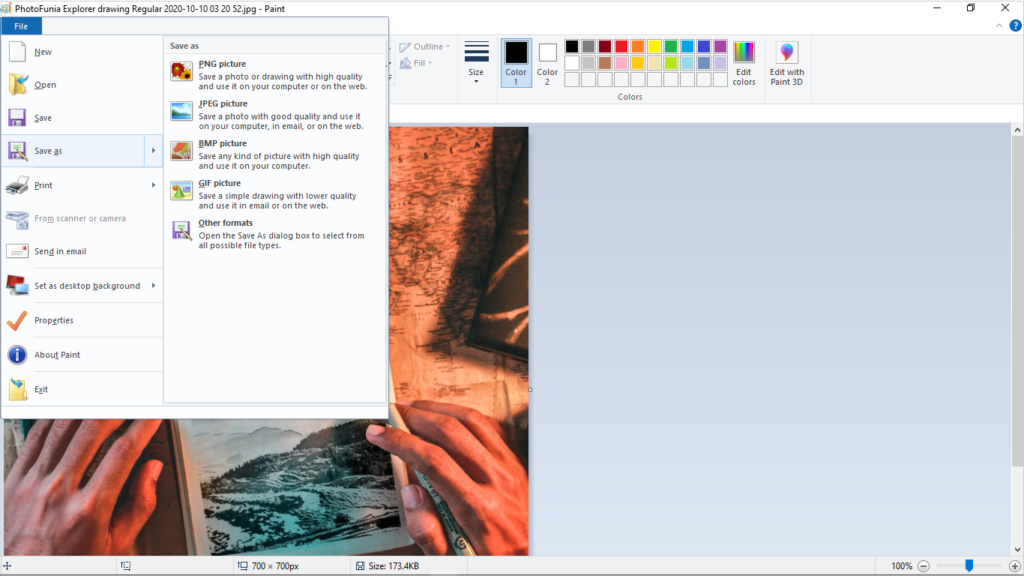 Select JPEG as your format and then hit on the Save option.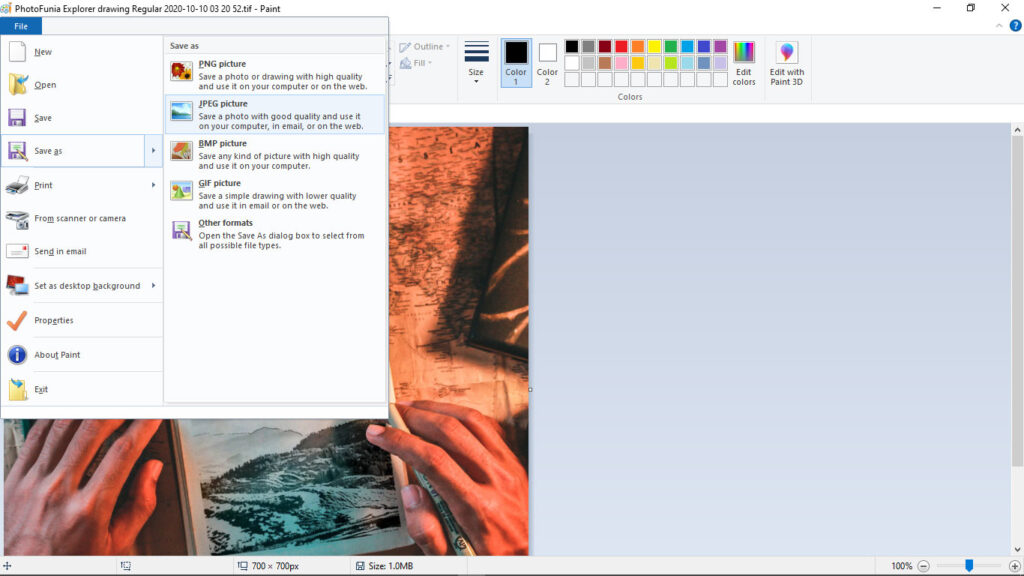 2. For Mac Operating System:-
Simply follow these below listed instructions:-
Open your Tiff image in Preview.

Afterwards, go to the File tab and then select Export option from the drop down menu.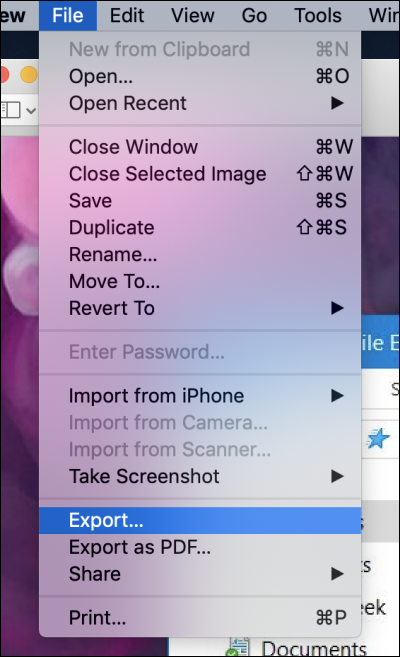 In the Format section, hit on the download arrow and select JPG as your format.
Now, press on the Export As option and rename your pictures and tap on the Save option.
Drawbacks of Converting TIFF to JPG file Manually
This method will only be beneficial for those who have less images to change into JPG. But, if have bulk images then this technique is not for you.
On the other hand, this method is lengthy and converting each picture one by one will take a lot of time.
Not only that, there is no guarantee that this method will maintain the quality of photos. Also, there are chances that you might end up losing some of your pictures.
Also Read:- Batch Convert JPG Files to PDF
Best Solution to Change TIFF to JPG Format Without Losing Image Quality
Since the aforementioned technique have some limitations, also it is not suitable for batch conversion. That is why recommend using the Smart Image Converter Software to batch convert Tiff to JPG. With the help of this utility, users can easily convert their images into multiple export formats. Nonetheless, it also retains the quality of the image before and after the procedure.
Conversion Guide of this Application
In order to batch convert Tiff to JPG, follow these below mentioned instructions:-
First, Download and Run this Software on your system.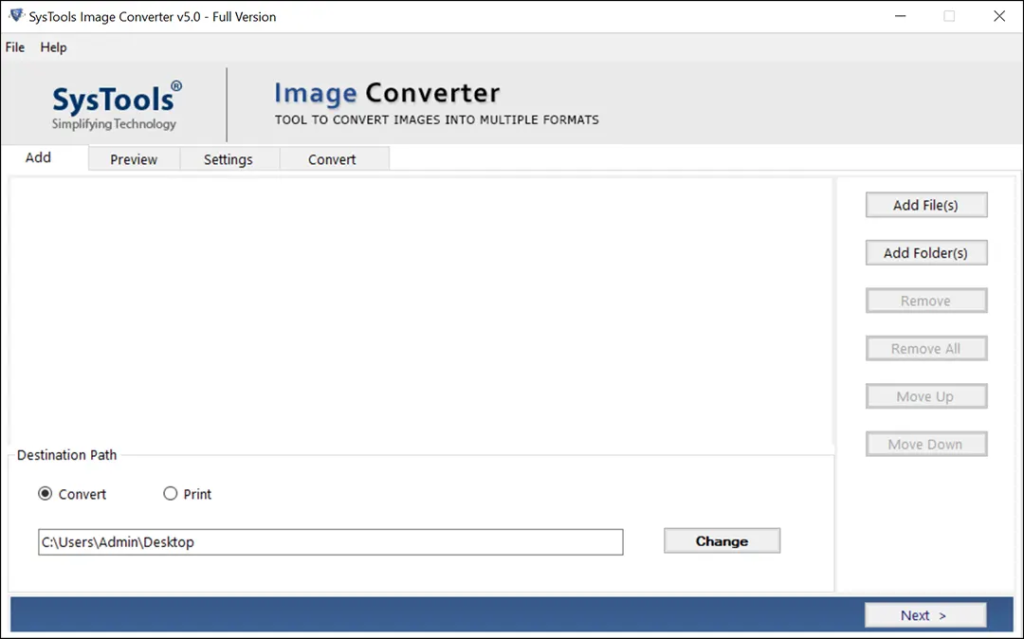 After that, choose Select Add Files or Folder(s) option to add your Tiff images.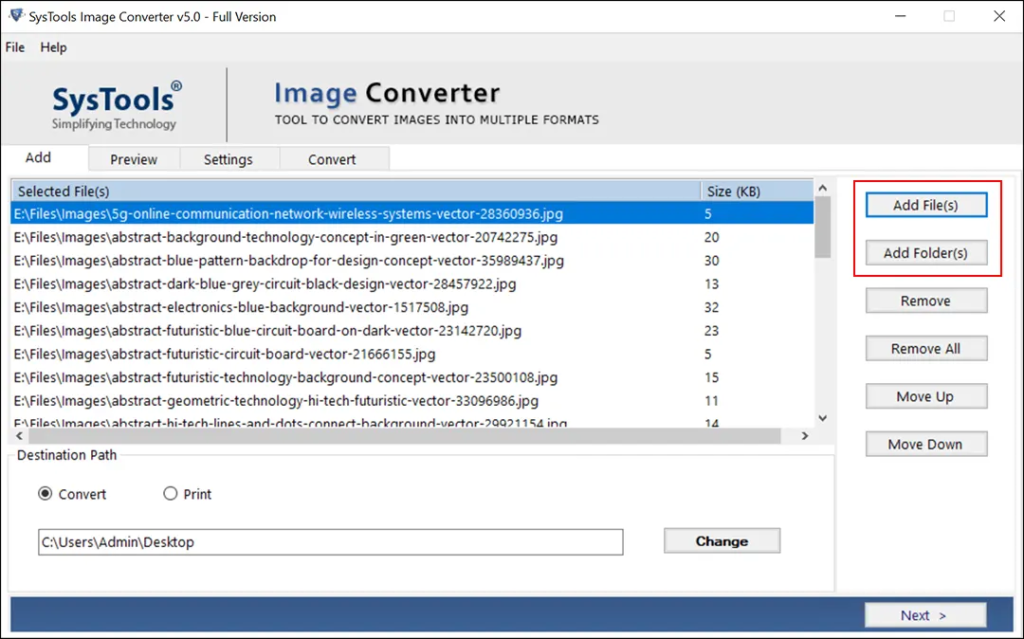 With this utility, you can easily view your files before the procedure, after that click on Next option.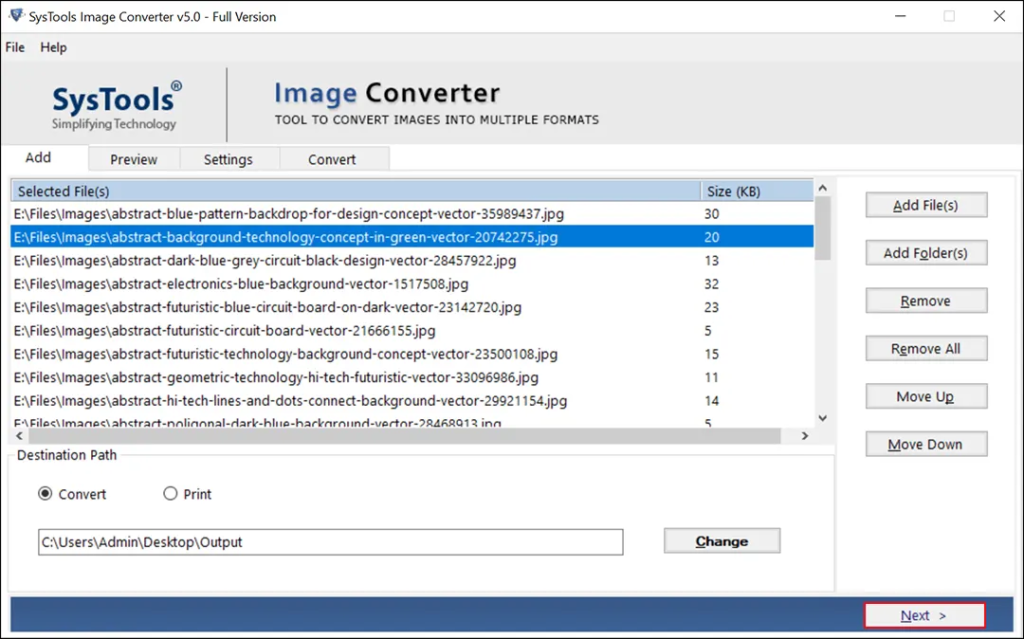 Now, Choose JPG as your saving format from the Export Format list.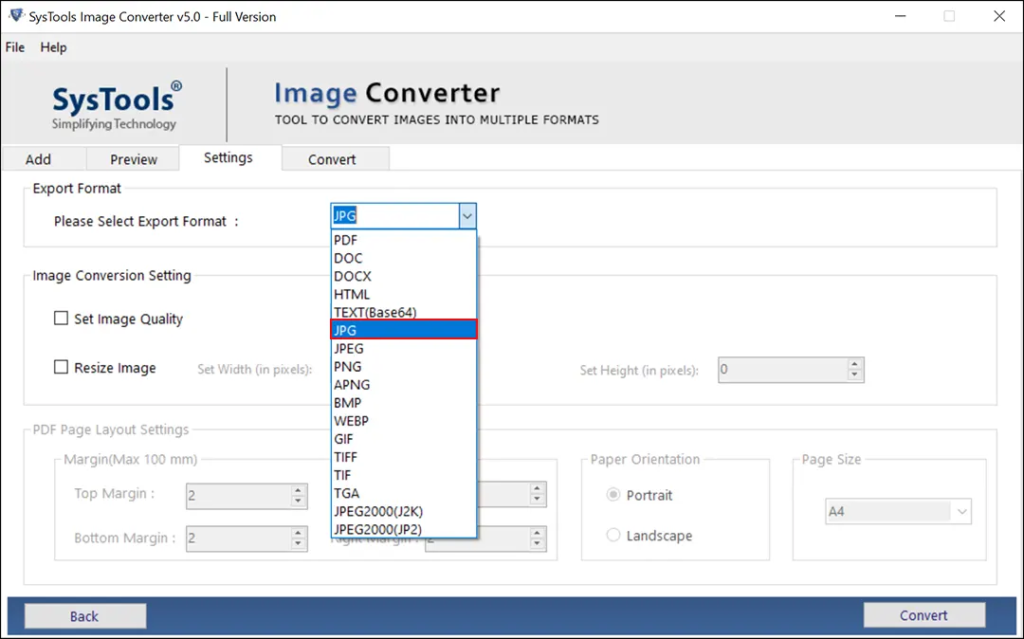 You can also Resize your pictures by simply changing the Height and Width of pixels.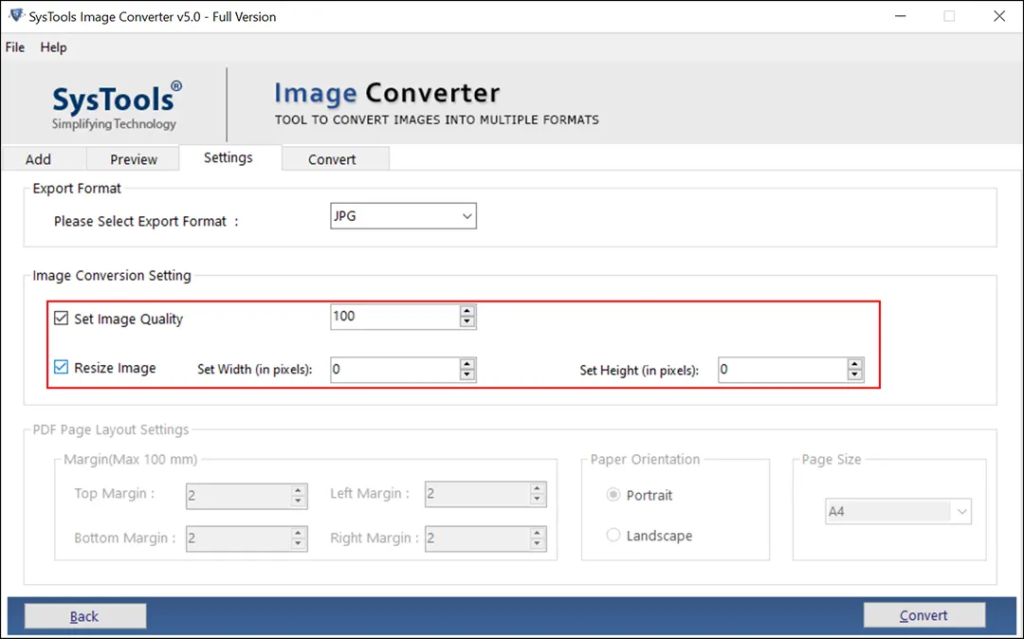 Finally, Press on the Convert option to start this operation.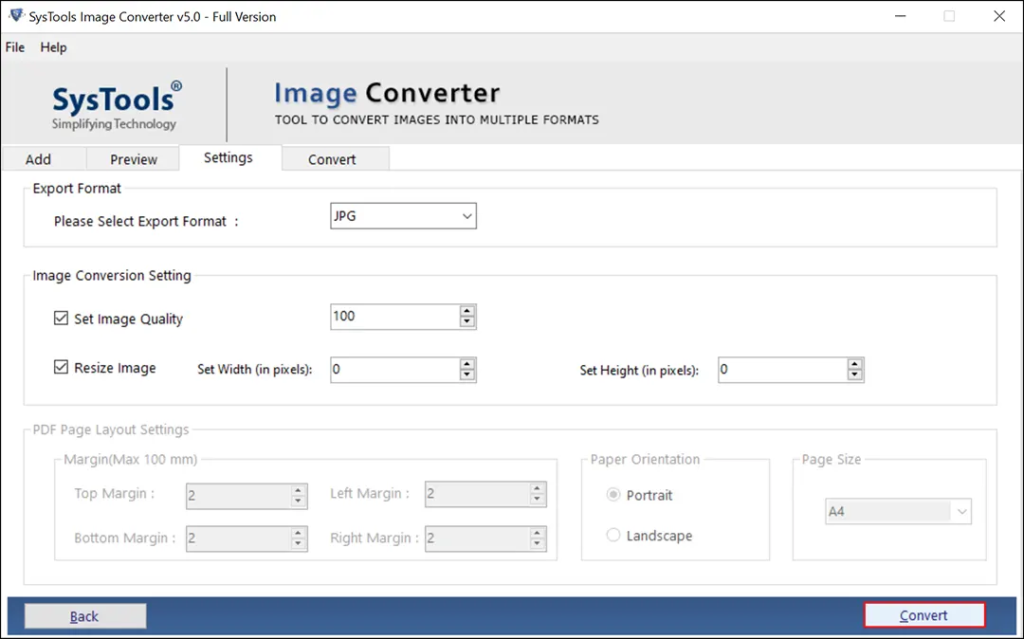 Why Choose this Software to Batch Convert Tiff to JPG?
Multiple Export Formats:- With the help of this utility, users can easily convert their images into a variety of export formats. Also, bulk conversion is possible with this software.
Retains Image Quality:- This application makes sure that the quality of the image is well preserved before and after the conversion process.
Compatible with Windows OS:- It works perfectly with all versions of Windows OS. It does not matter which version the user is using to batch convert Tiff to JPG. This utility will work on all. It supports Windows 10, 8.1, 8, 7 and its other version as well.
Create Single or Various Files:- The Software provides two options for users to save their files. They can either choose the create single file for all images or create multiple files for every image option to save their files into their desired destination path.
Ending Words:-
This blog explains two solutions to batch convert Tiff to JPG format. Apart from this, we have mentioned main reasons behind this conversion. Both Manual and Professional Solution is described briefly in this write up. Users can however choose either of the method as per their need. But, for bulk conversion we recommend opting for the Expert solution that we have just explained right above.