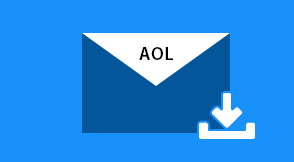 The users searching method to Download AOL Mail, please stick to the article till the end to get the result for their search.
In the Era of Mailing technology, many of the internet users are using multiple mailing clients. Among them, AOL email client is one which comes in the list of having large user traffic. The AOL, actually named as America Online started up long back in the '90s. Thus, the users till now search for ways to take backup of AOL email messages for various reasons. Let's check the reasons that lead a user to move in search to archive AOL Mail.
Why users save AOL Mail to Computer Hard drive?
The causes or reasons for common users to export AOL Mail from cloud varies due to the following
AOL Mail Overflow
AOL Mail Outage
Personal (Important) data theft from AOL Cloud
AOL Mail not receiving emails
Can't send emails from AOL Mail
These issues get enlarged day by day as the AOL user could not find a feasible solution to resolve the issues generated. So to overcome all these issues, here we have provided methods to archive AOL Mail on Windows.
Manually Download AOL Mail to Computer
The best manual method to save AOL Mail on the computer is to export AOL email to another email client and then back up the AOL Mail. Here we have taken Outlook to backup AOL emails, for the reason that Outlook has online and offline working compatibility along with easy backup capability. To get the emails forwarded from AOL to Outlook, follow the steps carried out below
Launch Windows Microsoft Outlook.
Go to File >> click Add account button.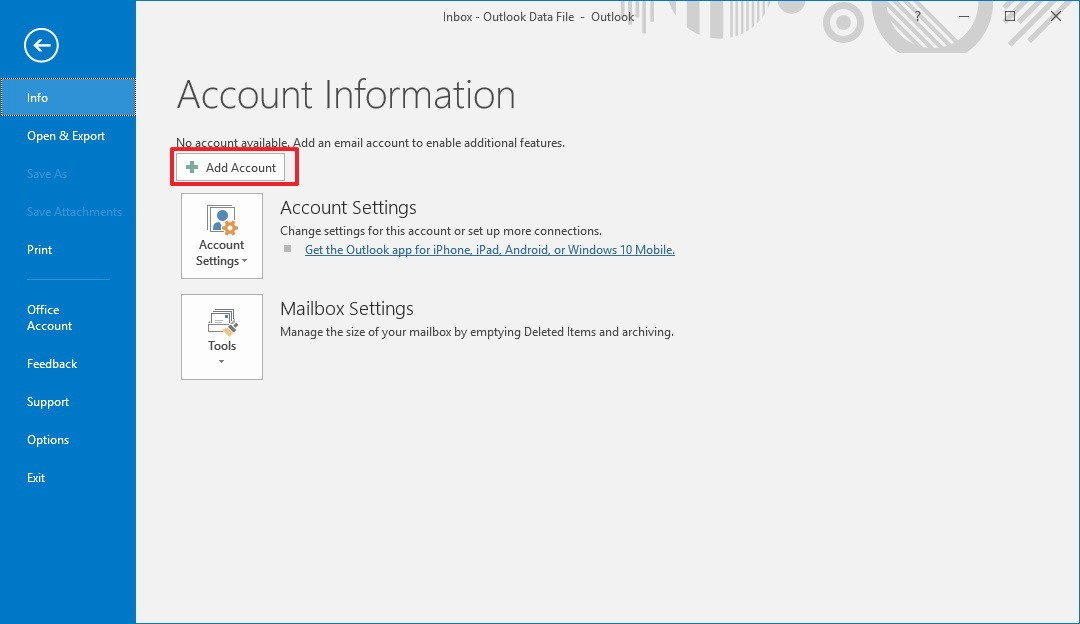 Check Manual setup or additional server types & proceed.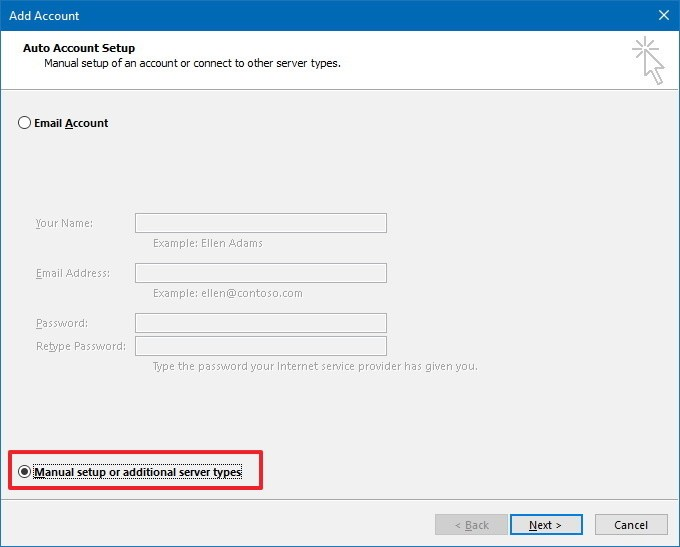 Select POP or IMAP radio button.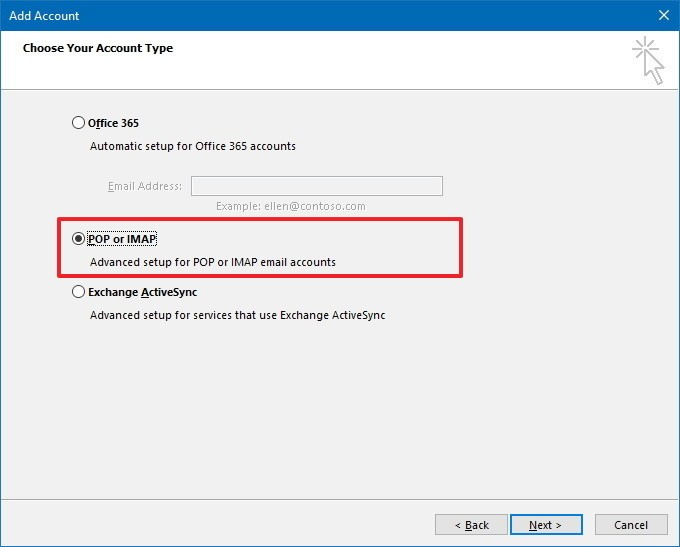 Provide User and Account type details

First & Last (User Full name)
Account type: POP (or IMAP for retaining emails in AOL Mail)
Incoming Server: "pop.aol.com"
Outgoing Server: "smtp.aol.com"
Provide user AOL Credentials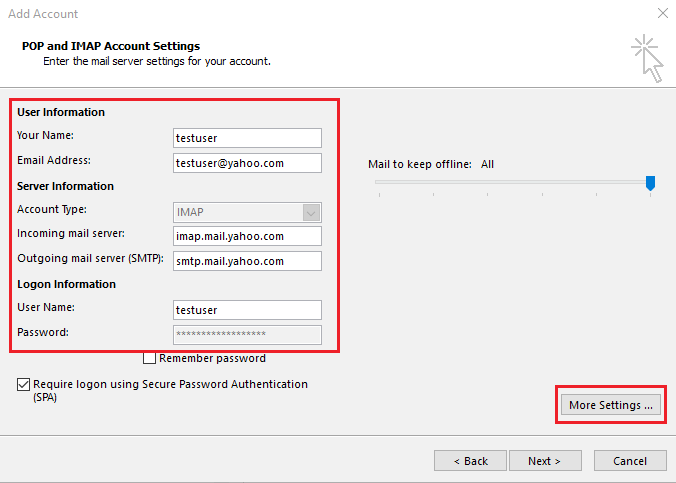 Then, Click on More settings

Check "My outgoing server (SMTP) requires authentication"Click the Outgoing Server Tab:
Choose "Use same settings as my incoming mail server"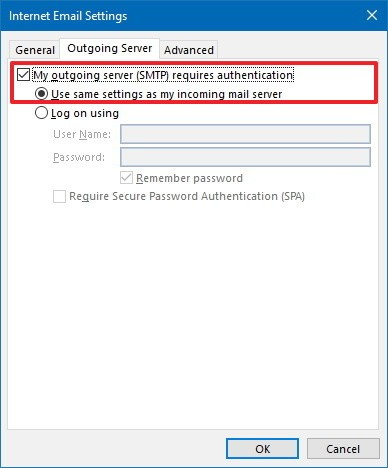 Move to Advanced Tab & provide the following

Incoming Server: 995; Encryption: SSL
Outgoing Server: 465; Encryption: SSL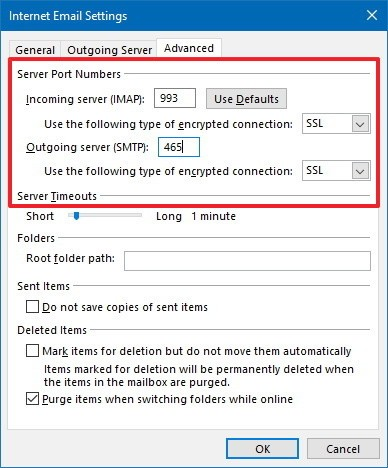 Click Next for account verification.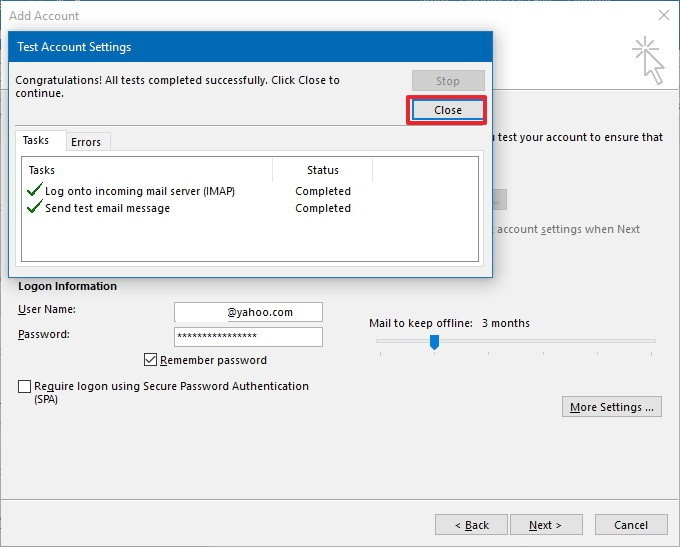 If the account gets verified, AOL Mail is added to Outlook and Outlook can view emails of AOL user account. Then, from Outlook,
export AOL email to hard drive
. Thus, the AOL emails will be backed up with you safely for future use. Follow the below steps to download AOL Mail to the computer from MS Outlook
Go to File (Menu bar) >> Import/Export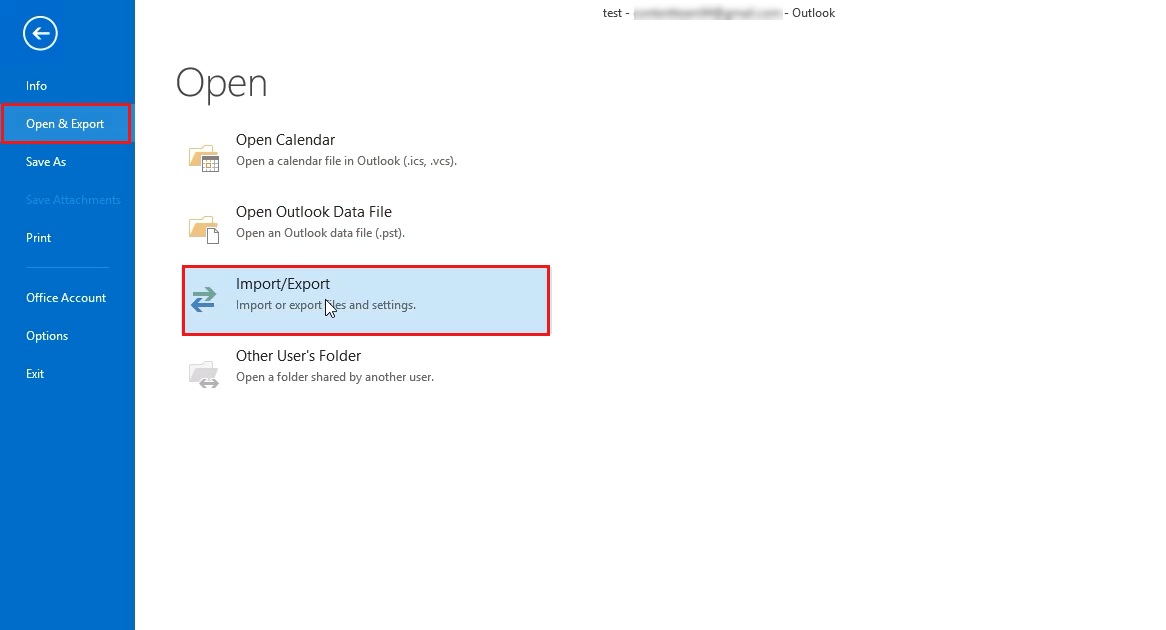 Opt. Export to a file selection provided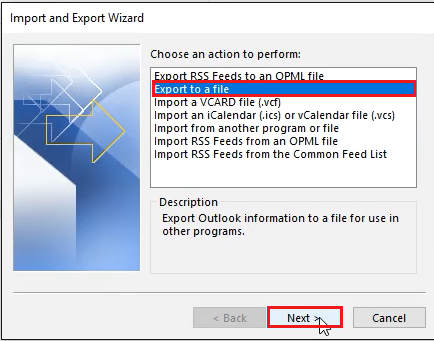 Select (.pst) File type to export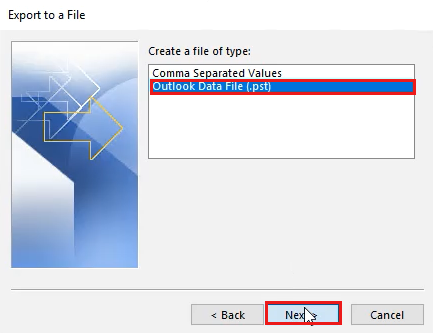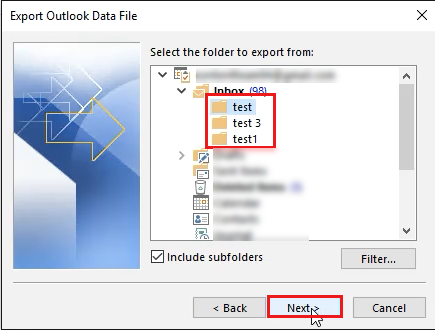 Browse destination to save the exported file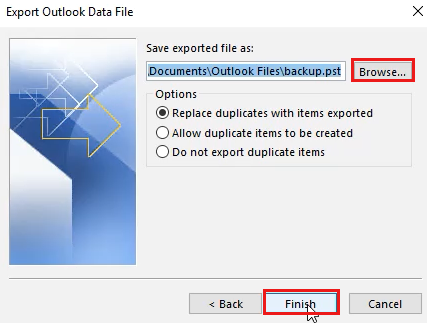 After the process is completed, you can view the file in the destined location. Now move to the down mentioned in this manual procedure.
Where Does the Manual Method Limits?
Though the above manual method seems to be easy, when it is performed the process becomes robust as a single mistake caused will need to redo the whole process again and again (till mistake resolved). Thus, from the above manual method, the following drawbacks could be taken out
Time in-efficient/Lengthy process (syncing AOL emails to Outlook, for a large number of AOL email files)
Mistakes in configuration may frustrate the user
From the limitation discussed above, it becomes clear that the normal manual solution is not set for all and there needs to be another method that suits all for AOL backup. Let's get down the section to see if we get one feasible solution for all AOL Mail users.
Software to Archive AOL Emails Effortlessly
From the drawbacks in the manual method, the users needed a better-mannered method which could easily download AOL Mail onto the system. A method founded that effortlessly archives all or selected AOL emails to the local system or the hard drive is
SysTools AOL Backup Tool
. The option of
Delete after Download
in the software fulfills the archiving mechanism of AOL Mail to the system. Some highlighted properties are mentioned below:
Backup all or selected AOL emails including default and user-defined email folders
Provides customizable internet bandwidth option
Supports backup of emails from @verizon.net; @aol.com
Final Closure!
The reasons stated in the above article states that the users are really wishing to move from
AOL Mail to Outlook
and take the mails together due to the issues held in AOL Mail as discussed above. Many of the users are failing in the manual migration and trying for automated work through. One such AOL backup software is described above and you can select this tool to successfully download AOL Mail to the local system or any other email client.