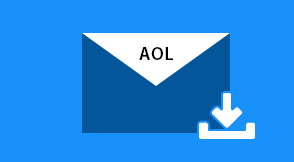 The users searching method to Download AOL Mail, please do check the solutions below. You will find some dedicated methods to access AOL Mail offline.
AOL Mail is one popular email service provider among multiple mail clients. The AOL, actually named as America Online started up long back in the '90s. Thus, the users till now search for ways to take the backup of AOL email messages for various reasons. Do you know why many AOL users try to archive AOL Mail?
Need to Save AOL Mail to Computer?

Some common issues that stile the AOL Mail user and force him/ her to download AOL Mail are listed below.
AOL Mail Overflow
AOL Mail Outage
Sign-in issues in AOL Mail
Personal (Important) data theft from AOL Cloud
AOL Mail not receiving emails
Can't send emails from AOL Mail
The AOL MAIL OUTAGE is one major issue and it's still not easy to rescue the mail server if it stikes AOL Mail. It shuts the mail server down and no one can access their emails. Another issue found is data theft. This can also harm you with data loss.
Thus, to overcome your issues over the AOL Mail, archiving it on Windows is a good option. some techniques are discussed below to get your AOL Mail on PC. Go through the procedures discussed downside.
Method#1 to Download AOL Mail to Computer
One method to save AOL mail on the Windows system is to export AOL email to a desktop email client. This procedure is considered manual and includes the configuration of AOL Mail on a desktop client.
The desktop mail client we considered here is the MS Outlook. As the AOL Mail is added to the Outlook, it will create a backup of AOL emails on the computer itself.
Steps to Add AOL to Outlook
Launch Windows Microsoft Outlook.
Go to File >> click Add Account button.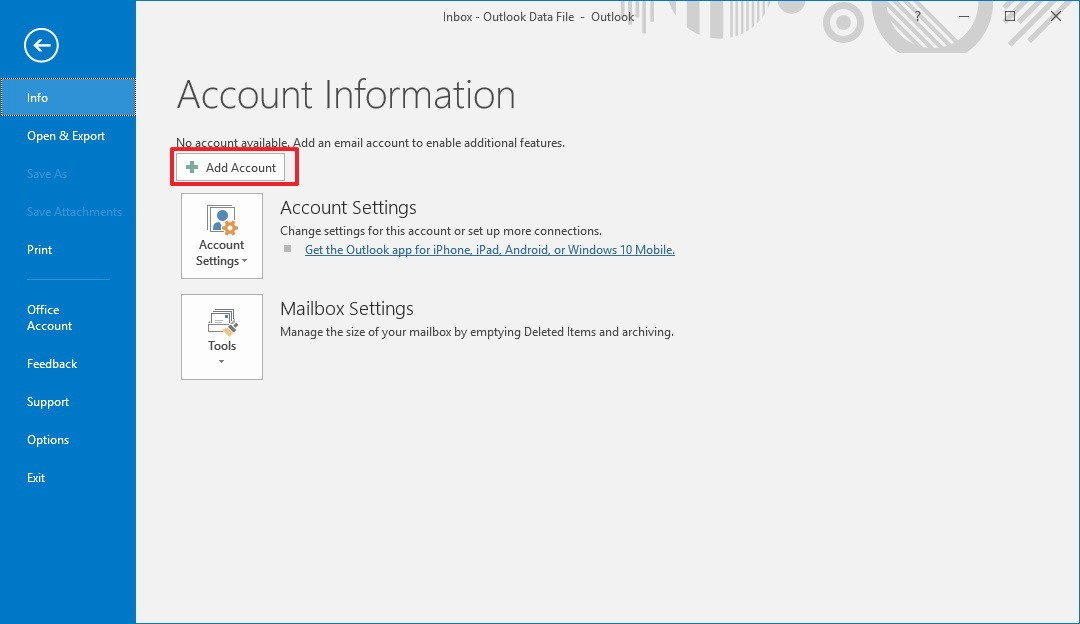 Check Manual setup or additional server types & proceed.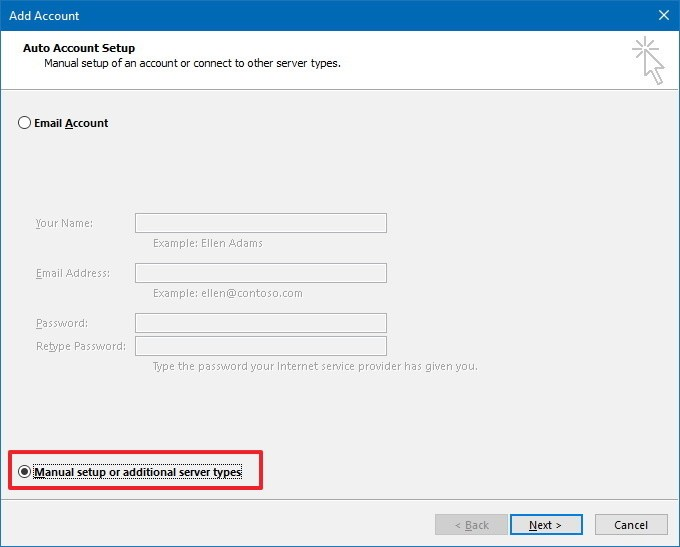 Select POP or IMAP radio button.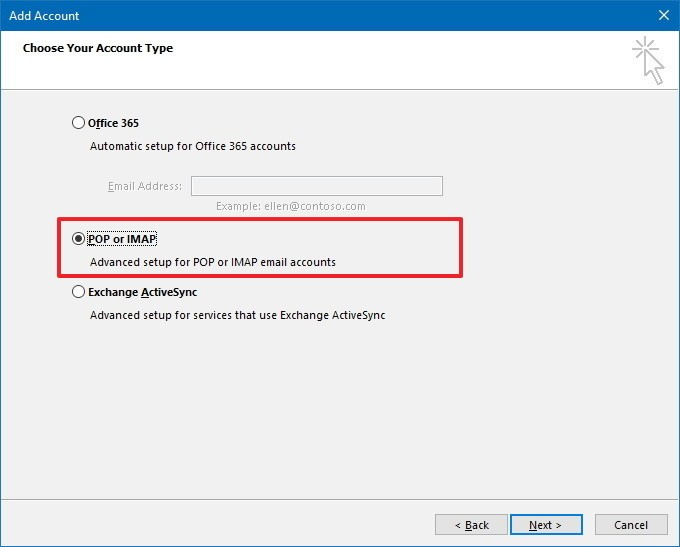 Provide User and Account type details

First & Last (User Full name)
Account type: POP (or IMAP for retaining emails in AOL Mail)
Incoming Server: "pop.aol.com"
Outgoing Server: "smtp.aol.com"
Provide user AOL Credentials
Then, Click on More settings

Check "My outgoing server (SMTP) requires authentication"Click the Outgoing Server Tab:
Choose "Use same settings as my incoming mail server"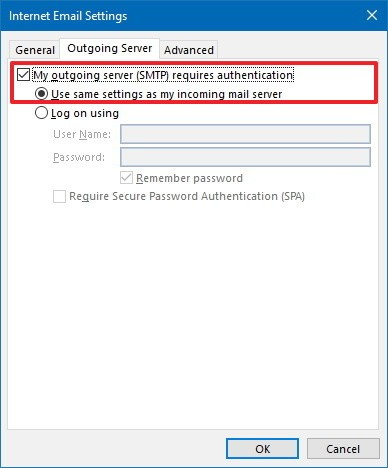 Move to Advanced Tab & provide the following

Incoming Server: 995; Encryption: SSL
Outgoing Server: 465; Encryption: SSL
Click Next for account verification. Then, click Finish to exit the setup.
Restart MS Outlook. This will show the AOL mail on the Outlook. If the email sync is not started, click on Send/ Recieve option. It will sync all the emails in AOL account to the Desktop Outlook. Once all the emails are transferred to the MS email client, then export AOL emails to hard drive.
Steps to Download AOL Mail to Computer from MS Outlook (PST)
In Outlook, go to File (Menu bar) >> Import/Export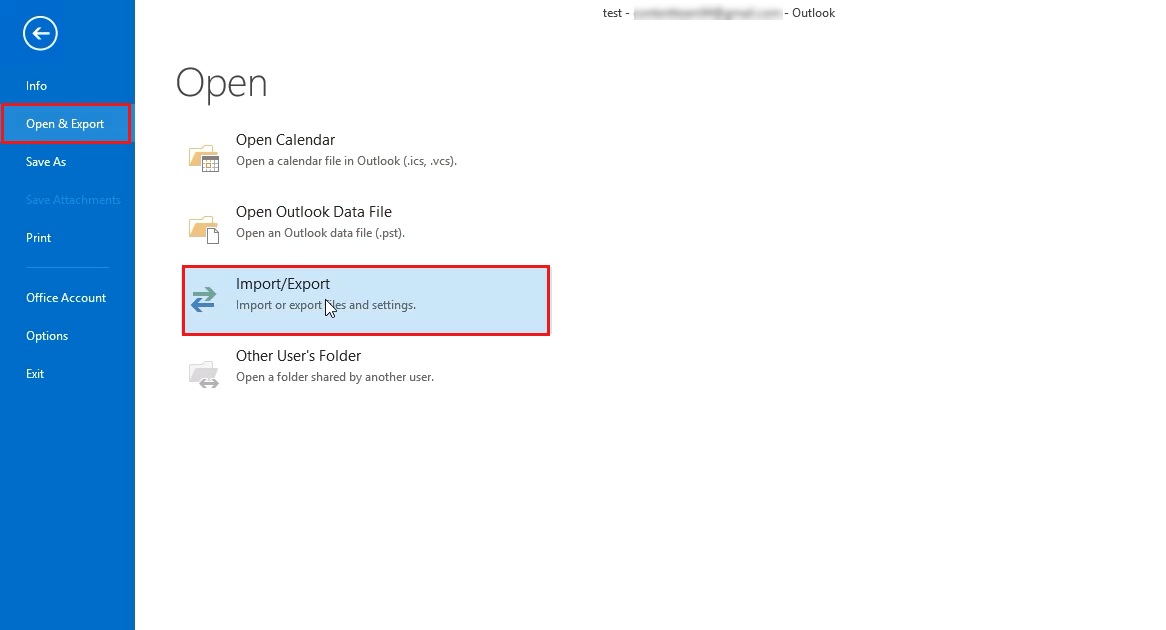 Opt. Export to a file selection provided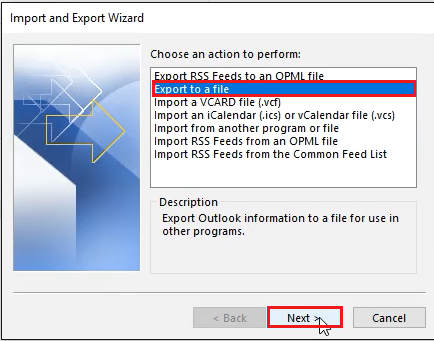 Select Outlook Data File (.pst) File type to export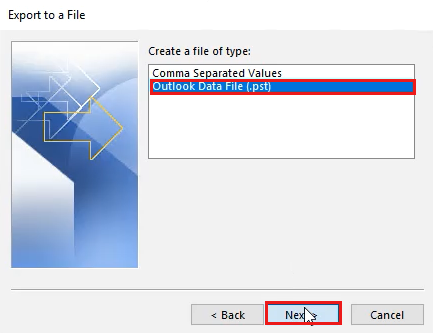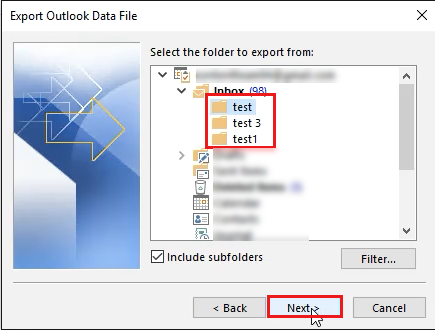 Browse destination to save AOL Mail in PST. Then, click Finish button.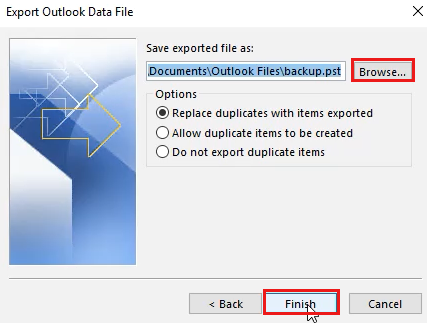 The completion of this process will get your AOL mail on the computer system. During the configuration of the account or email export, there are chances that you may fail to succeed in the process. Find what you need to do if such a condition occurs.
Where You Might Fail?
This process can become robust if any single mistake comes in your way. The server configurations, if not correct can stop you from configuring AOL mail to Outlook. In addition, there are some other things to be taken care of while performing this procedure.
Enter the right Account password. If the configuration shows an incorrect password, then, create an app password in the AOL mail and use that password here for configuration.
Enter server configuration settings correctly
These are some ways to get your AOL mail on the computer with the above method. If you feel it an effortful task, then go down and find an efficient technique to download AOL Mail to computer.
Method#2 to Archive AOL Emails to Computer
SysTools AOL Mail Backup Tool is an efficient utility to save AOL emails from AOL account to PC. It directly exports the emails from the AOL account to the computer in multiple email formats. It has some functionalities to perform efficient downloading of AOL Mail.
Backup AOL emails from default and user-defined mail folders
Email filtering and local archiving option
Supports backup of emails from @verizon.net; @aol.com
Steps to Download AOL Mail to Computer
Step 1: Download and Run SysTools AOL Email Export Tool and login with AOL account.
Step 2: Select a format to download AOL Mail.
Step 3: Browse a location to save AOL emails to computer.
Step 4: Click on Start button to download AOL emails to PC.
Final Closure!
AOL Mail is a popular webmail client. Due to the regular issues in the AOL Mail, many users are trying to transfer AOL emails on Windows so that their access is possible at all times. If any users fail to get their emails on the local system, they can try multiple solutions to download AOL Mail to the computer. Some are discussed above. Here you will also have a guide to add AOL Mail to Outlook and thereafter save the emails locally.