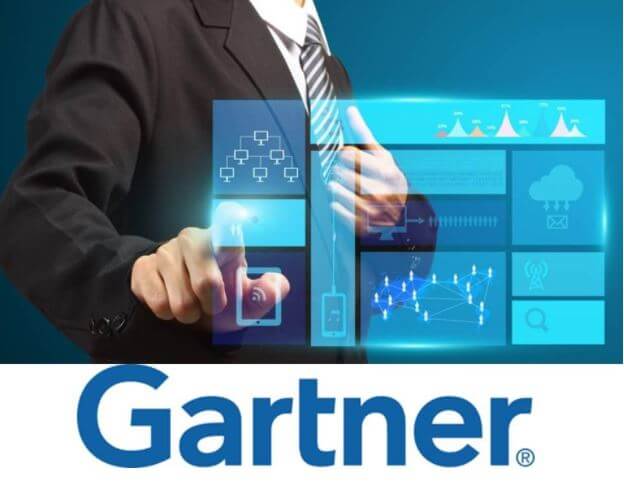 Who all are the competing players in the IT technology field? How should they be positioned so that your business can come on top? These business-oriented thoughts come to mind when competition in the major technology market increases. To help such type of enterprises, Gartner Magic Quadrant comes into the existence.
This blog defines all the basic concepts associated with the Gartner Magic Quadrant. It also describes that what are the evaluation criteria of Gartner Magic Quadrant? So let's begin!
What Is Gartner Magic Quadrant?
A Gartner Magic Quadrant is a research approach to a particular market. It provides a graphical structure of the competitor's position, including 4 different types of technology providers i.e., Leaders, Challengers, Visionaries, and Niche Players. This researching method can be considered as a visualization application to evaluate and monitor the current position and progress state of organizations in a particular technology-based market.
A well-known IT consultant firm i.e., Gartner publishes a systematic series of Magic Quadrant. This series is referred as the 'market research report', dependent upon the proprietary methods for qualitative data analysis. It clearly demonstrates the current market trends like maturity, direction, and participants. The progress state of different technology is analyzed by this Gartner Magic Quadrant and gets updated in every 1 to 2 years.
Gartner Magic Quadrant Evaluation Criteria
Completeness of vision and ability to execute – these two are the two major criteria upon which rating are decided by the Gartner. Through an unrevealed methodology, Gartner scores its 4 major components that describe the vendor's position.
Leaders: The ability to execute and completeness of vision score is highest for all the vendors who lie under this Leaders quadrant. Vendors in this quadrant are having capability of credibility, market share, and marketing & sales for driving the new technology acceptance. A clear understanding is there in the minds of these vendors who know what is the market requirements. They are having an innovative mind with all the leadership qualities. Vendors of Leaders quadrant are having a well-articulated plan, which can be used by customers and prospects to design infrastructure and strategies. Apart from all this, they are also holding their presence in 5 major geographical areas, broad platform support, and consistent financial performance.
Challengers: The vendors who lies under this Challengers quadrant are the participants in the market. They are executing the things in an accurate manner, causing a serious threat to the Leaders quadrant's vendors. The strong software is held by them with sufficient credible position in the market. They are having enough amount of resources for sustaining the ongoing growth. Here, the financial viability is not at all an issue for Challengers quadrant's vendors but, the lack of size and influence push them back from going in the Leaders quadrant.
Visionaries: Innovative type of products are delivered by the vendors who fall into the Visionaries category. These vendors show their efforts in resolving the financial and operational problem of end users at broad scale but, they don't demonstrate the ability to capture market share or sustainable profitability. Vendors lying under the visionary quadrant frequently hold the private companies and shows their efforts in becoming large & well-established companies. It overcomes all the challenges that are related to the installation of their systems.
Niche Players: Vendors who are narrowly centered in a particular market or the vertical segments fall under this Niche Players quadrant. This Gartner Magic Quadrant category comprises of the vendors, which adapts the already existing products to enter the marketplace.
After reading the above four major quadrants, it seems that the organizations who lie under the Leaders category are the best. However, Gartner suggests all the business users that they should examine all quadrants step-by-step. It is so because enterprises in each category are having their own range of strengths and weaknesses, which should not be ignored. Keep one thing very clear that this Gartner Magic Quadrant is designed for helping narrow down vendors search, not to illustrate customers that for what vendor they should opt for.
Conclusion
The Gartner Magic Quadrant also proves itself beneficial for the vendors who are wishing to survey their competition. It provides synopsis of the top businesses in a particular market, showing their strong points as well as negative. This information can be used to improve the ongoing working strategies where other's weak point can be a strong point for your business.