I have been using Google Apps for a while without any problem. But, after I installed G Suite Sync and run the "Set up a Google Apps Sync user" application I got an error. I searched the solution but I didn't find any appropriate method. So, please suggest me any relevant solution by which I can sync my Google Apps data to MS Outlook in an efficient way.
Microsoft Outlook is an email service that provides email management along with various features such as contacts, calendars, and so on. Microsoft developed Outlook as a desktop-based as well as web-based application. The web version of Outlook is known as OWA (Outlook Web App). Outlook is one of the most trusted client to handle the emails, chats, etc. On the other hand, Google Apps or G Suite is a web-based email client for individual or Business users. Sometimes an organization wants to switch between the two application i.e. G Suite and Outlook. Hence, after considering the user's situation regarding the migration. Google developed Google Apps Sync program, by which user can perform Google Apps migration to Outlook. But, this Google Apps sync application no longer works with the Outlook 2013. It generates errors while connecting with Microsoft Outlook 2013 or 2016.Therefore, in this article, we will cover Google App Sync error in Outlook 2013 or 2016 along with the alternate safer solution.
What is Google Apps Sync Error?
Google Apps Sync for Microsoft Outlook is a plug-in for Outlook 2013, 2010, 2007. 2003, etc. that helps to manage the Google Apps mail, calendar and contacts, along with the Outlook notes, task and journal entries. In addition, it also imports data from the Outlook to Google Apps account. But, the users facing problem while installing the Google Apps Sync for Microsoft Outlook 2013 or 2016. The reason behind G Suite Sync error is that, the sync plug-in changes registry key of Outlook 2013 during the installation process. This change in registry disables the Outlook to search its own data. Also, the registry key disables indexing of Windows Desktop search. As a result, Outlook 2013 data has not been synchronized with Gmail account and makes the Outlook search broken.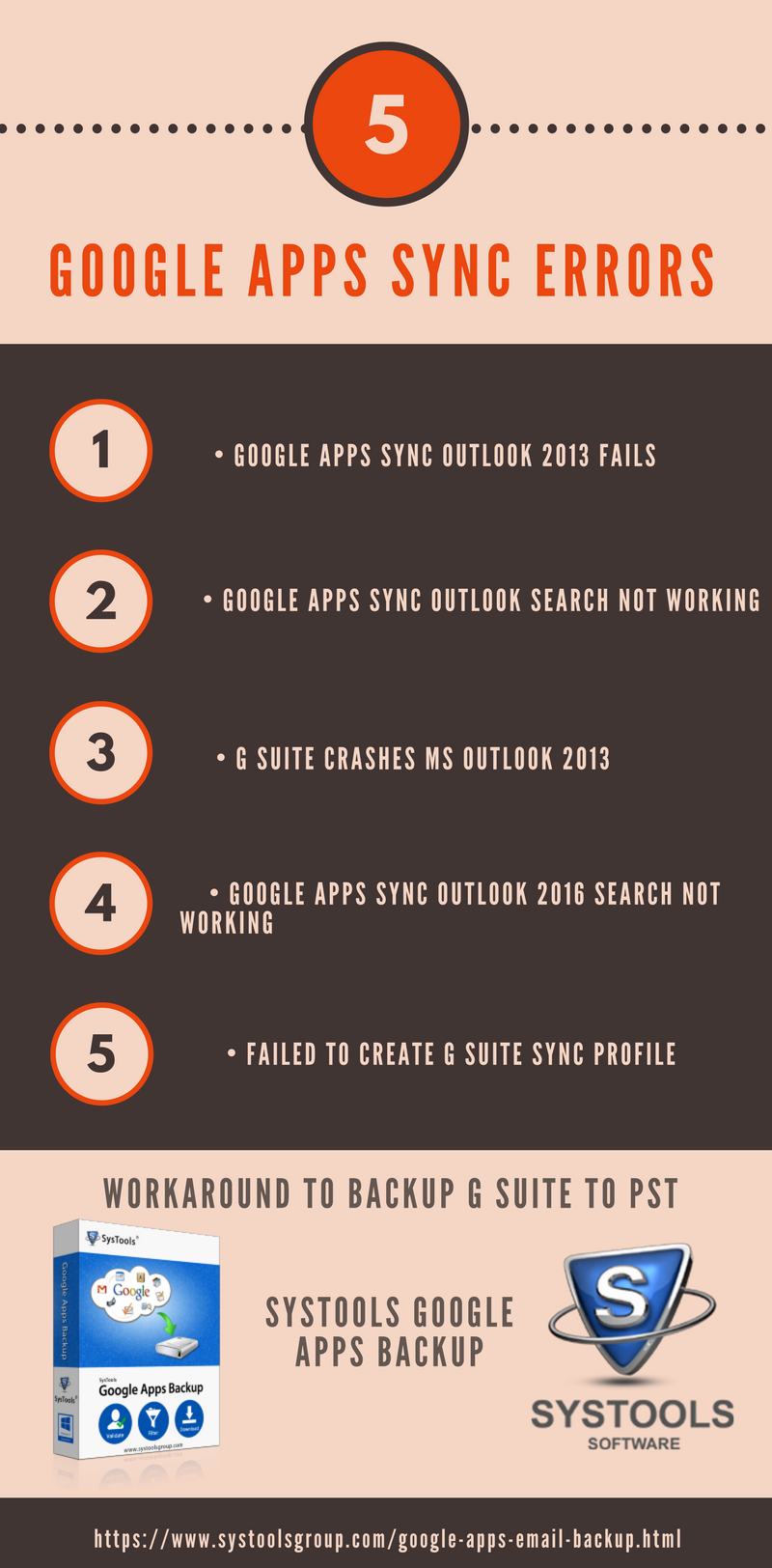 How to Install G Suite Sync for Microsoft Outlook
1. Download and install the G Suite Sync for Microsoft Outlook 2013 from the official website.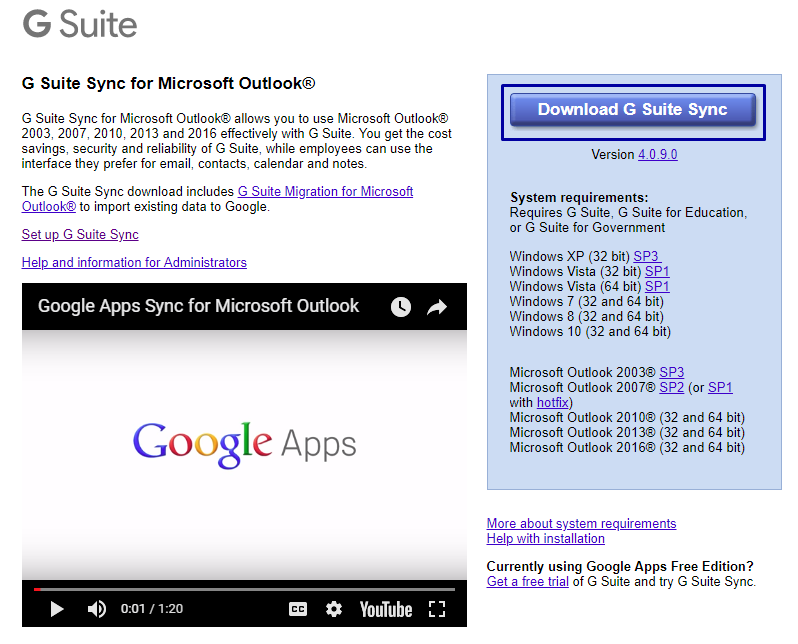 2. Set the default Outlook account which makes it easier to use the G Suite sync application.
3. Mention the credentials such as email address and password and click on Continue.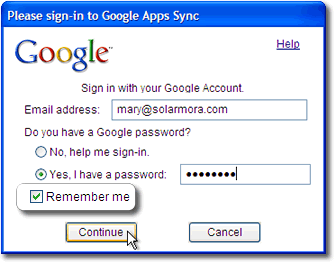 4. After clicking on Continue. Some of the listed error may generate:
Google Apps Sync Outlook 2013 fails
Google Apps Sync Outlook search not working
G Suite crashes MS Outlook 2013
Google Apps Sync Outlook 2016 search not working
Overview of Google Apps Sync Outlook 2013 fails
These two types of error generated while the G Suite sync is failed during syncing with Outlook 2013 or above versions. Let's have a look at Google Apps Sync error.
• Installation failed
During the installation process of Google Apps Sync with Outlook 2013 or 2016, this error may arise.

Error: "Your Microsoft Outlook installation requires a 64-bit version of G Suite Sync to work properly. Please download & Install the 64-bit version of Google Apps Sync"
• Failed to Create G Suite Sync profile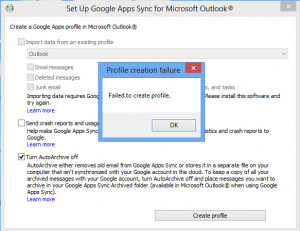 Even after the updation of Outlook to 64 bit MSI, a user will not be able to create a new profile. Above all, the import option also not working properly.
A Professional Solution to Sync G Suite with Outlook 2013
This Google Apps Sync error irritates the user most during the installation process. So, to overcome this issue user can opt for the third-party application. One of the best and reliable third-party application is Google Apps Backup tool. This software is designed to take back up of G Suites mailboxes, documents, etc to PST file format. Apart from this, G Suite Backup tool comprises many features, some of the highlighted features are listed below:
Download the Google Apps for Business/ Work or Education mailboxes
Any size of G Suite account file can be taken as a backup on the system
Export Google Apps files in four formats i.e. EML, PST, MBOX, MSG
Maintain folder structure and information intact during the export process
Final Words
In this write-up, we are trying to resolve the user problem regarding the Google Apps Sync error with Outlook 2016/ 2013. Besides, we also discussed the G Suite error along with an automated solution. If a user wants to access their Google Apps data along with the Outlook 2013 mailboxes, then they can go for the G Suite Backup tool.