"I am in need to convert multiple emails to Word from MS Outlook. Though I have found a manual technique, that method is suitable for single email only. I got tired of trying the same method over and over again for the each email as I have to convert some hundred emails. So, looking for an automated solution, preferably a software, that can get the job done easily. If someone knows about any such tool, kindly let me know. Thanks."
If you are also looking for a way to convert multiple Outlook emails to Word Document, this blog is for you. Here, we will discuss both manual and automatic techniques to save multiple emails as Word files from Outlook email. Getting Outlook emails saved as Word documents help users to export and access the data on systems that do not have Outlook installation. So, this is important for the users to know how to export data from Outlook to Word file. Read on this blog to learn about the approaches commonly used to convert PST file into Document.

How to Convert Multiple Outlook Emails to Word Document
There are various methods that can be implemented to open and save Outlook PST email data in Word file. We are going to talk about one easy manual solution and then we will introduce you to a sophisticated software.
Method 1: Use Manual Option to Save Outlook Emails to Word
The first method we will look upon is saving the email in a Word document manually. To do that, follow the steps given here in the accurate order.
a. Begin the conversion procedure by launching MS Outlook.
b. Now, open an email that you need to export in a document.
c. Click on the File menu of Outlook and choose the option "Save As".
d. At this stage, a dialogue box will appear. There, you have to choose "Text Only" in Save As type and the saving location of the file. Then click on Save.
e. Select the saved file and open it using MS Word.
f. When the file is open in Microsoft Word application, click on "File" → "Save As".
g. In the next dialog box that will pop up, select Word Document from the "Save as" type list and click Save. Thus, the Outlook email will be saved in Word document file.
Limitations of Manual Method
The main disadvantage of this technique is it is designed to convert a single email at a time. Of course, one can repeat the process as many times as they wish, but it becomes hectic if there are multiple number of emails to export. Apart from being boring, this method will take a lot of time and effort of the user.
Method 2: Use PST Convert for bulk PST to Document Export
Due to the limitations of the manual method, people prefer using the automated method when it comes to converting multiple Outlook emails to Word document. Among all the Outlook email converters, SysTools PST Converter Tool is the most efficient one. This utility can convert multiple emails to word document instantly at the same time. This application also offers three types of files to save your email: RTF, DOCX, DOC. If you want to convert your email into RTF, you will need MS Word installed on your computer. The software can process corrupted and password-protected ANSI and Unicode PST files. Moreover, it does not require Outlook installation on the computer. For anyone looking for a trusted method for PST to Word document, this is the right tool.
If you want to convert bulk PST emails in Word file, follow these steps:
Step 1: Launch PST Converter on Windows system.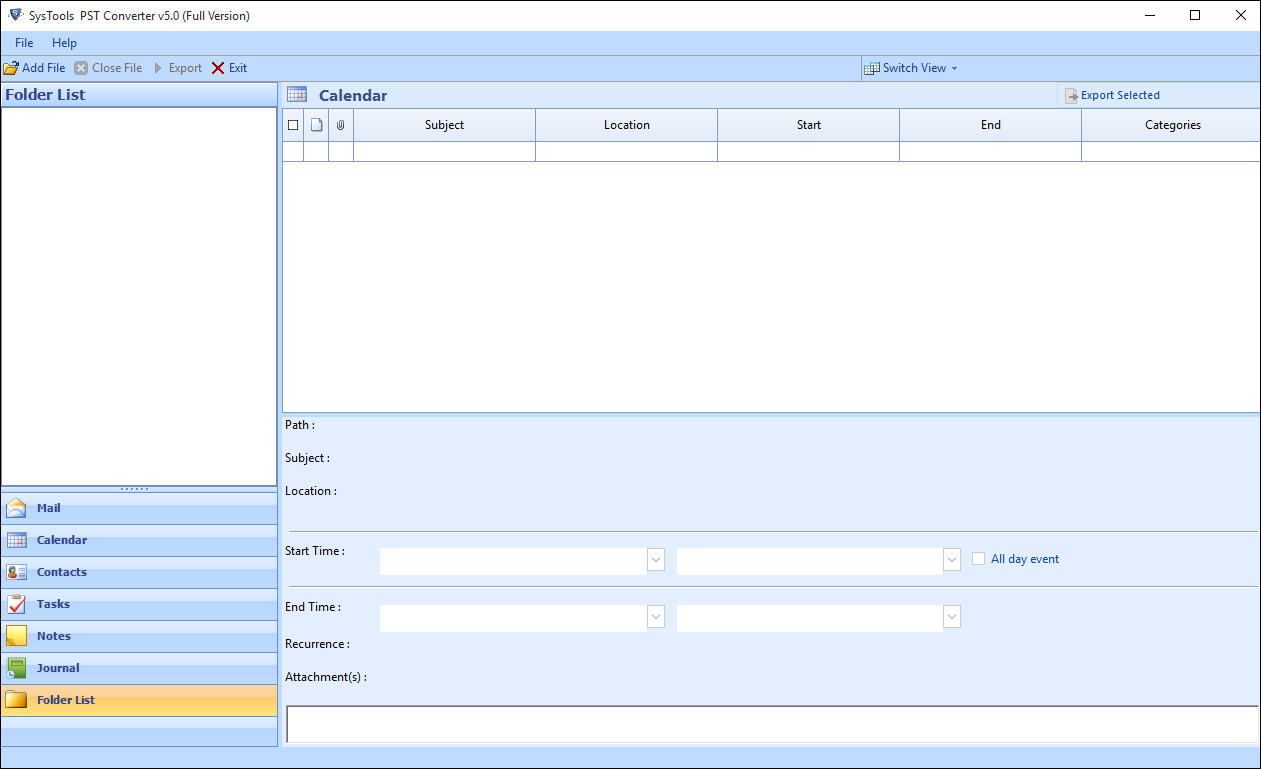 Step 2: Add Outlook PST files of any MS Outlook version.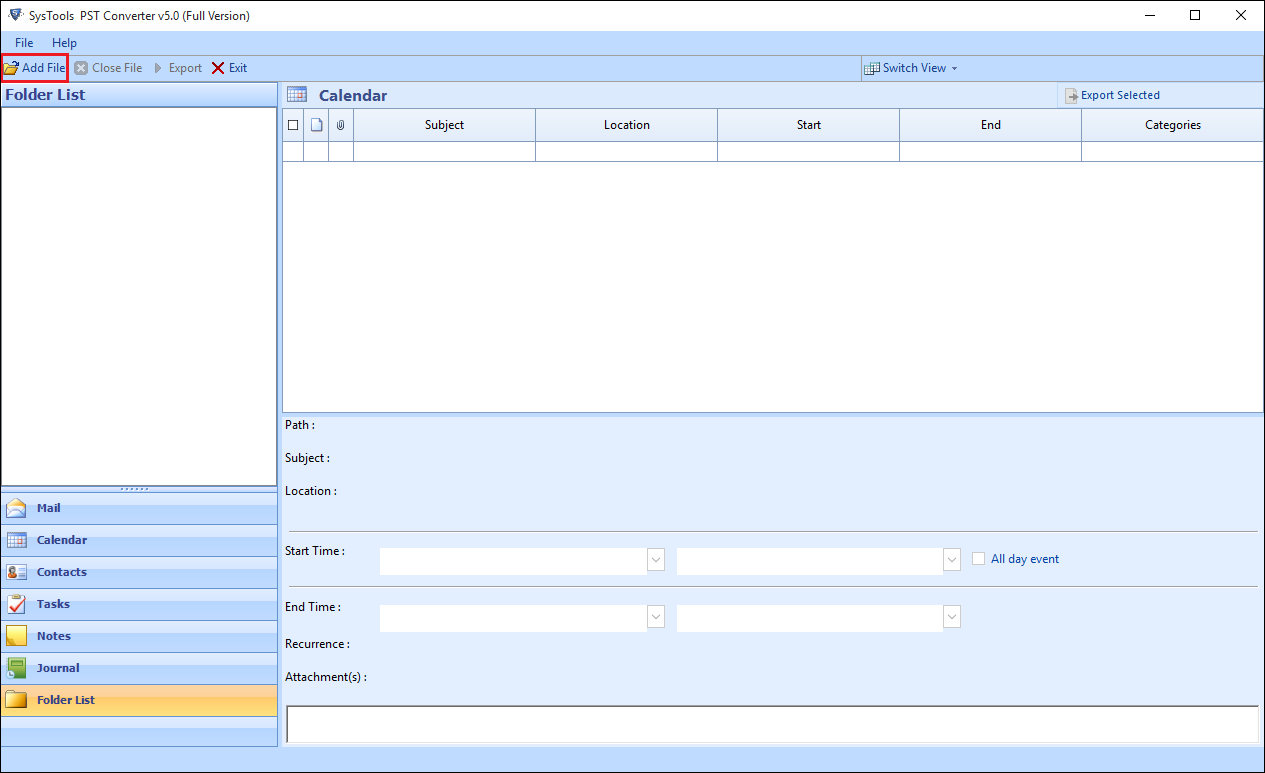 Step 3: Preview and choose Document as the export file type.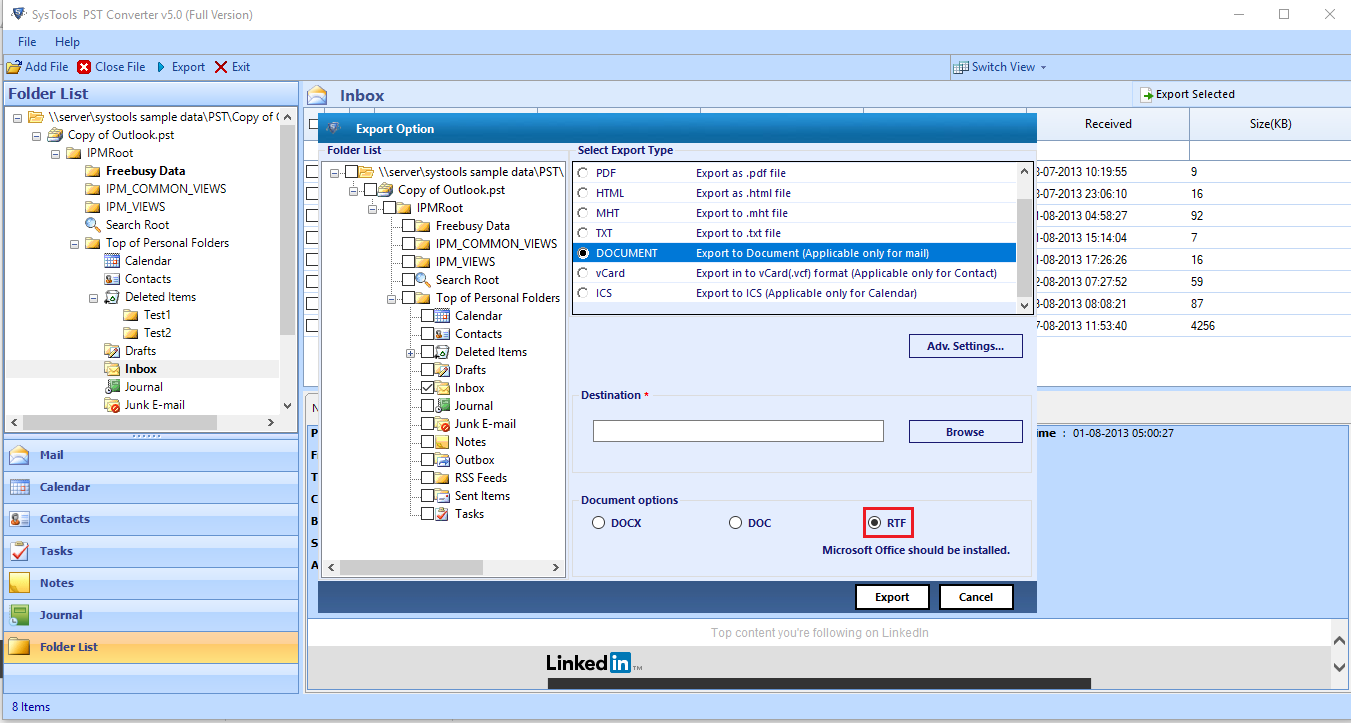 Step 4: Apply additional settings (if needed) and click Export.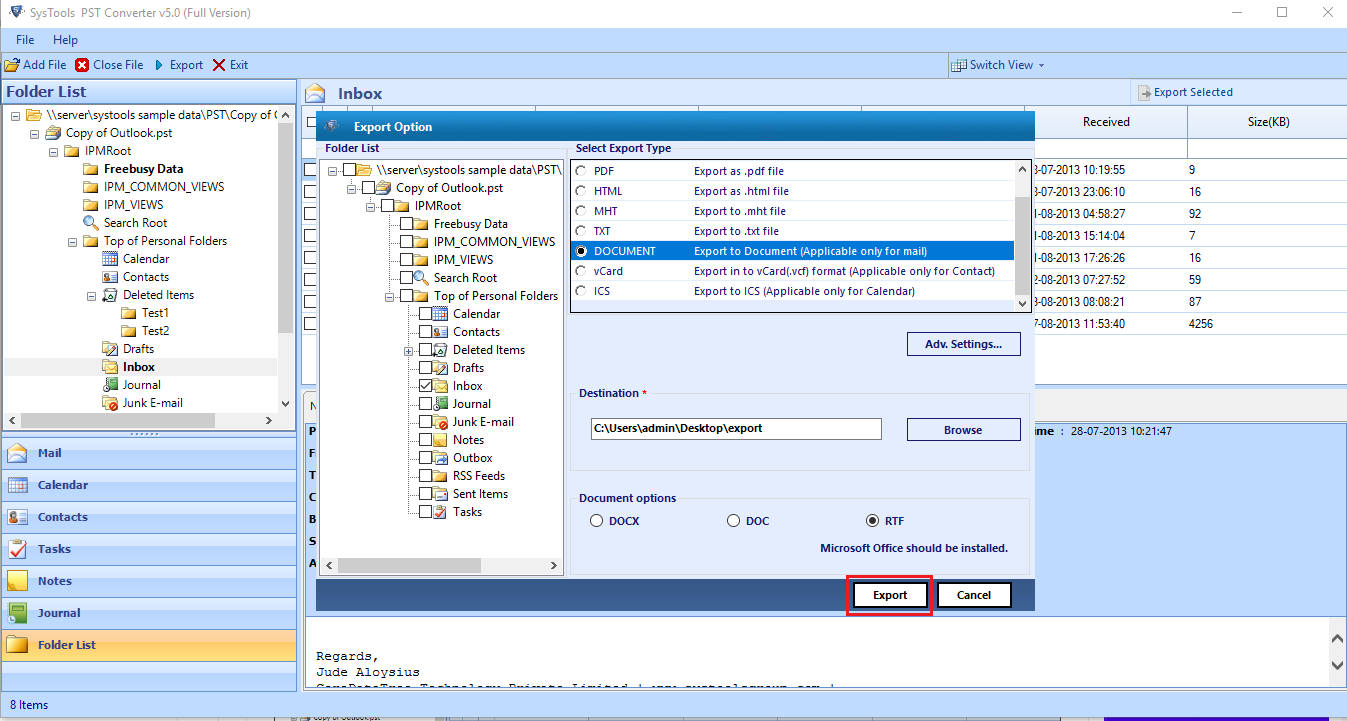 Conclusion
Users may want to save MS Outlook email data in Word file; but for that, they have to convert multiple Outlook emails to Word document. This data export is possible through manual and alternative solutions. Since manual technique can convert only one email at a time, it becomes a tiring and lengthy process when the requirement is to move multiple/bulk amount of Outlook emails. So, experts advise to use the automated application named PST Converter software. This application will migrate multiple emails to word document simultaneously without any data loss.