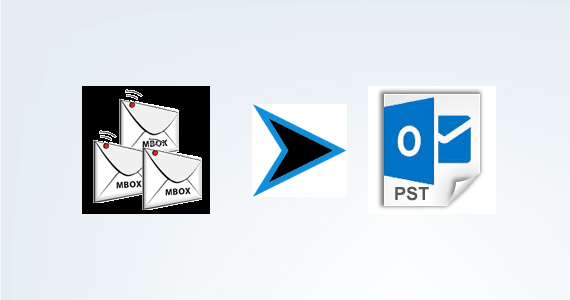 MBOX file format is a common email storage format which stores email messages in a single text file. A number of popular email clients use MBOX format to store all emails from one mailbox in a single file. The main feature of any email client is the configuration of multiple email accounts. Each email account has a number of folders and each folder is stored as one MBOX file. So think about the number of mailboxes when one has three to six accounts in a single email application! So many accounts with various folders containing tons of messages. All points towards data duplication, slow processing, and searching mechanism, etc. So what to do about it? Its simple- Merge them all into a single file. Next, how to merge multiple MBOX files into single file? Read the sections below to know about merging techniques along with the need to combine mailboxes.
Reasons to Merge Multiple MBOX Files
Let us take a look at two queries first to understand the needs behind combining mailboxes:
"Hey! I have been using Apple Mail email client for past 5 years to manage my 4 accounts. Due to professional reasons, I had to change my platform to Windows and use Outlook instead. So how can I merge all my mailboxes from all 4 accounts into a single file and access it in Outlook?"
"Hi, I use Thunderbird client to manage 6 different email accounts. It has become increasingly difficult for me to handle so many folders of each account. I am not able to search for particular emails because of duplicity. Is there a way to address this problem? Suggest me a solution, if any!"
We can easily conclude various reasons which could cause users to merge multiple MBOX files into single PST. Some are as follows:
To refine the searching mechanism of specific emails.
To remove the duplication issues and free up some storage space in the process.
In order to access the merged file in other email clients such as MS Outlook.
To organize the data from multiple mailboxes in a single file.
Manual Techniques to Merge two or more MBOX Files
MS Outlook uses PST format and not MBOX like other email clients such as Thunderbird, Apple Mail, etc. Therefore, we need to first convert the MBOX file into PST format before combining them. There are 2 ways to do that- use the lengthy manual methods or an automated third-party tool. Since we are talking about manual methods here, we will only include the manual ways in the following procedure:
Convert MBOX file to Outlook PST by either using IMAP server or using EML files concept.
Launch MS Outlook and go to File> Account>Settings>Account Settings> Data Files
Browse the location and create a new name for master archive folder
Now, click File> Open> Outlook Data File. This will create a Master archive PST file
Connect master archive to all converted mailboxes in step 1
Go to File> Options>Advanced> AutoArchive settings and save new master-file in default archiving location
This will merge multiple MBOX files into PST file.
Automated Way to Combine Several Mailboxes as one
The manual techniques stated above are confusing, lengthy and risky. They also demand the presence of multiple email clients. Also, the manual conversion process is limited to a small number of mailboxes. In addition, the process is risky and may lead to essential data loss or even mailbox corruption. So, it is advised to use a risk-free third-party software like SysTools MBOX to Outlook Converter. This tool can handle both the conversion and merging task in a few clicks. With this software, the process to merge multiple MBOX files into PST format can never be any simpler.

Steps to follow:
Download, install and then, launch the tool

Click Add File to select multiple MBOX files to merge

Select the MBOX Files or MBOX supported email client you are currently using from the list

Select one of these options:
Default profile configured: For automatic fetching of data from its default location
Select file(s)/folder from file system: For users to fetch the data from any desired location(we will be selecting this option for this procedure)
Click Next

Tick the Use Folder Mode checkbox and browse to select multiple MBOX files

Select the desired folder containing multiple mailboxes you want to merge and click OK

Select Export All Folders and set export file format as PST. Click on Change button to set a path for the merged file to be saved to

Click on Export button to merge multiple MBOX files in PST format

Once the process is completed, click on Open Location to access the merged mailboxes in a single PST file.

Conclusion

Email clients often handle a lot of accounts consisting of a number of folders. Due to this, the searching and retrieval of specific emails become difficult for users. Duplicity is the major concern in such cases. The best way to overcome these concerns is by merging all those mailboxes as one. In this article, we discussed both manual as well as an expert automated solution to merge multiple MBOX files into PST format. Manual methods are inconsistent, confusing and do not guarantee a secure solution. On the other hand, the provided tool can easily combine two or more mailboxes into a single PST file in a few clicks. This automated solution provides a safe, secure facility and can merge any amount of files hassle-free.