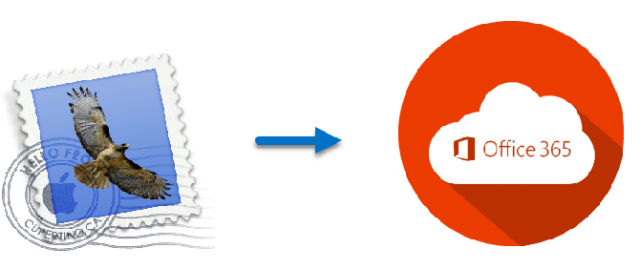 In modern times, email clients are being used extensively all over the world on a variety of platforms such as MacOS, Windows, Linux etc. They provide users with the ability to manage both their personal and business tasks. Organizations migrate from one platform to another as per their requirements. However, with superior capabilities and enterprise-level features, Windows OS always attracts users from other platforms such as MacOS. But changing platforms from MacOS to Windows means changing email clients. Thus, raises the question – "How to Migrate Apple Mail to Office 365?".
Let us understand the situation better with a query:
"Hi, I am an IT admin of an enterprise. We used Apple Mail for our email needs as our enterprise has been using MAC Operating System for a long time. But now we are switching to Windows OS since Office 365 meets our organization's requirements perfectly. We have files from Apple Mail of around 50 users that we need to export to O365. Hence, I am looking for a professional solution of how to migrate Apple Mail to Office 365 which supports multiple licenses. Please recommend a solution."

SysTools MBOX to Office 365 Migrator Business Solution
Systools MBOX to Office 365 Migrator is a comprehensive stand-alone business solution to migrate Apple Mail to Office 365 without any corruption and restrictions. With this automated tool, users can easily export Apple Mail files to O365. The process is simple and easy to perform on the user-friendly interface of the software.
Some of the Prominent features of the tool are as follows:
Converts unlimited emails to O365
Supports Bulk conversion of Apple Mail to MS Office 365
Move files to O365 in two modes: Add File(s) and Add Folder(s)
Enables user to export Apple Mail With or Without Impersonation
Has an in-built Date filter to migrate multiple emails by date
Converts Deleted Apple Mail files to O365
Maintains Folder Hierarchy during the export process.
Procedure to Migrate Apple Mail to Office 365
In order to know how an enterprise can export Apple Mail to Office 365, follow the given process:
Download and launch the application. The user interface of the software is shown below:

Next, click on the Add File(s) or Add Folder option to navigate to the required Apple Mail file(s) or folder. Click Open

The tool will display the file(s) that you have added within the software interface. Click on Next
A window displaying an automatically selected Office 365 radio button will appear. Users can choose to Maintain Folder Hierarchy before clicking the OK button
Select With Impersonation radio button. Here you need to provide the user id and password for Office 365 Admin account to migrate Apple Mail to Office 365. Click the Login button

Note: In "Without impersonation" mode, users have to provide password for each mailbox.

The admin account will be validated by the tool. Enter mailbox id to which Apple Mail data is to be migrated.

To apply in-built date filter, select Apply filter(s) and then click Set… button

Click on Export button to start the process of migrate Apple Mail to Office 365. The process will complete successfully with a success message.

After the end of the export process, users are provided with an option to save report containing information such as Number of emails, Size, Duration, and Status of the export process.

Click on Save Report button to finalize the location of CSV report file to be saved. You can view the export report by opening the CSV file saved.

Finally, all the migrated emails from Apple Mail to O365 Account can be viewed as shown below:
Conclusion
Apple Mail is one of the most extensively used email clients globally. However, Office 365 provides a much secure and efficient email platform along with various other data management applications. Organizations always tend to switch to better platforms to satisfy their working requirements and O365 provides such a platform. Hence, comes the need to migrate Apple Mail to Office 365. The provided solution emphasizes the use of a professional and secure software. The mentioned tool allows users to export Apple Mail to Office 365 without any data loss and that's why this is a highly recommended application.