Did you ever experience problems when you have to Import vCard 2.1 to iCloud?
Communication is the most essential part of the human society. No one on this earth can live without interacting with their loved ones and as we are moving ahead with technology, we are saving all our contacts in the digital form. The digital scenario has very many specifications and standards when it comes to saving a contact which is easily accessible and readable by the user. vCard provides that solution for us.
Tip: Click on the button to instantly download SysTools VCF Viewer and get your work done in no second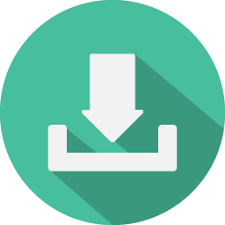 A vCard is a standard file format for contacts. In the general words, a vCard file is a business card stored in a digital format. vCard are widely accepted and supported on every devices and platform. Like, any other technology vCard also has its versions which are as follows:- vCard 2.1, vCard 3.0 and vCard 4.0. But, sometimes user face problems when they try to import vCard 2.1 to iCloud. You can try for a vCard 2.1 to 3.0 converter. Let us take a look at the user query to understand the situation better.
"I have been using iCloud from the day it was introduced to the common people. But every time I need to export my contacts to iCloud, it shows an error "Unable to import vCard" or "Cannot import some vCard". I do not know what these Import vCard to iCloud error are but it really creates inconvenience for me last week as I have lost my phone."
Does the query be very much similar to you? Do you acquaint with such errors? Do you want to know how to view the VCF file?
The following problem arises when the user import vCard 2.1 to iCloud because iCloud does not accept the vCard 2.1 version. The minimum requirement to import a vCard file to an iCloud account is 3.0 version. When a user tries to import a vCard file with version 2.1 it shows the following error "Unable to import vCard" or "Cannot import some vCard". Do not worry, this blog will completely sort out all your problems related to convert vCard version 2.1 to 3.0 / 4.0.
Technique#1 How To Import vCard 2.1 To iCloud Using Gmail Account
Login the Gmail account. Click on "Contacts"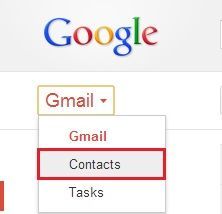 From the Contacts window, Click "More"–>"Import" then the Import Wizard is opened.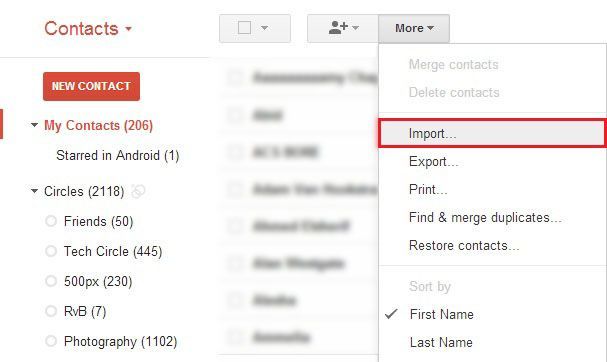 In the Import Wizard window, choose the path of all_in_one.vcf file.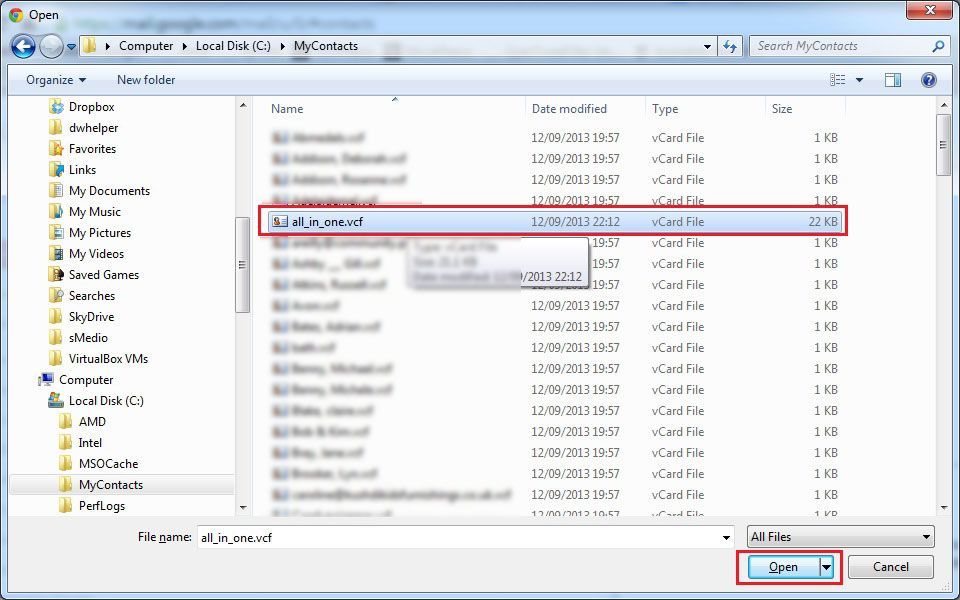 Last, all your contacts will be imported to the Gmail account.
Note: You can avoid Import vCard to iCloud Error with the above technique as Gmail creates vCard 3.0 version
Drawbacks of the Manual Method
The above-mentioned techniques are quite helpful when you have to move vCard file 2.1 to iCloud but they have many limitations. Some of them are mentioned below-
As in the Method 1, it is difficult to change the version in the text editor itself. It will require high level of technical knowledge and there is no assurance that the upgraded vCard file version will work or not.
The second method is a way too lengthy as it is a two-step process to convert vCard version 2.1 to 3.0.
The second method requires internet connection otherwise you would not be able to export contacts to google contacts.
Your contact data can be lost during exportation of the contacts.
You cannot bulk import vCard to iCloud by using manual techniques.
Technique#2 Alternative Method To Import vCard 2.1 to iCloud
Do not worry, You always have an alternative solution to import vCard VCF VCF Contacts 2.1 to iCloud. You can opt for SysTools vCard Converter Tool for an easy process and assured results. Proceed with the below steps to use the tool.
1. Download & Install vCard Converter Software

2 . Now, Click on the Add File option.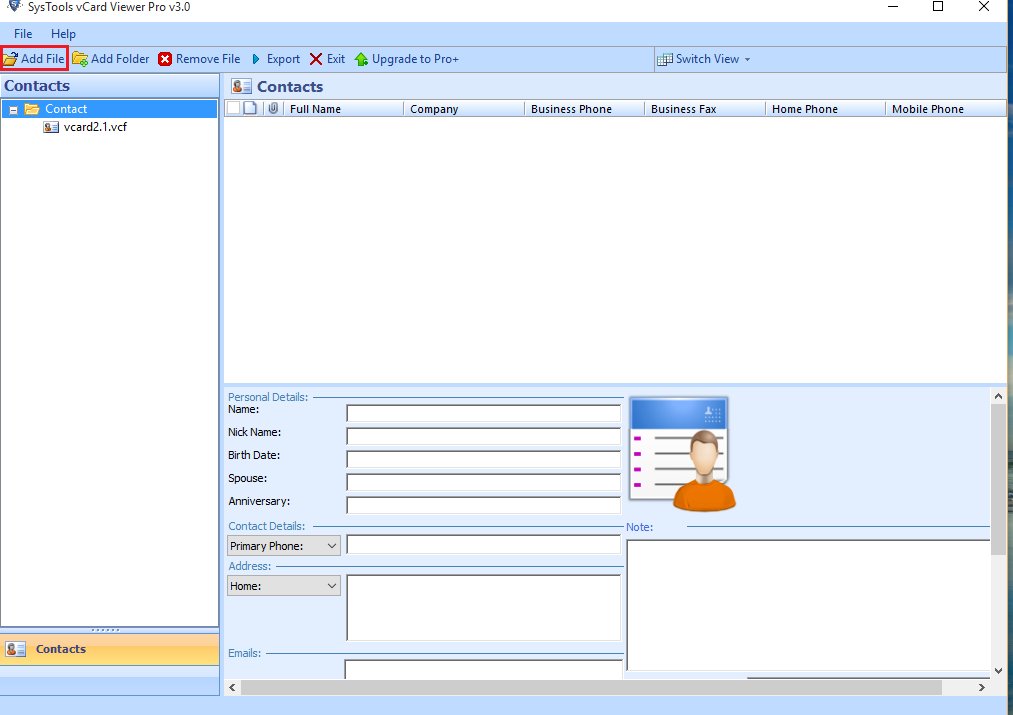 3. Select the vCard file which you need to import to the iCloud.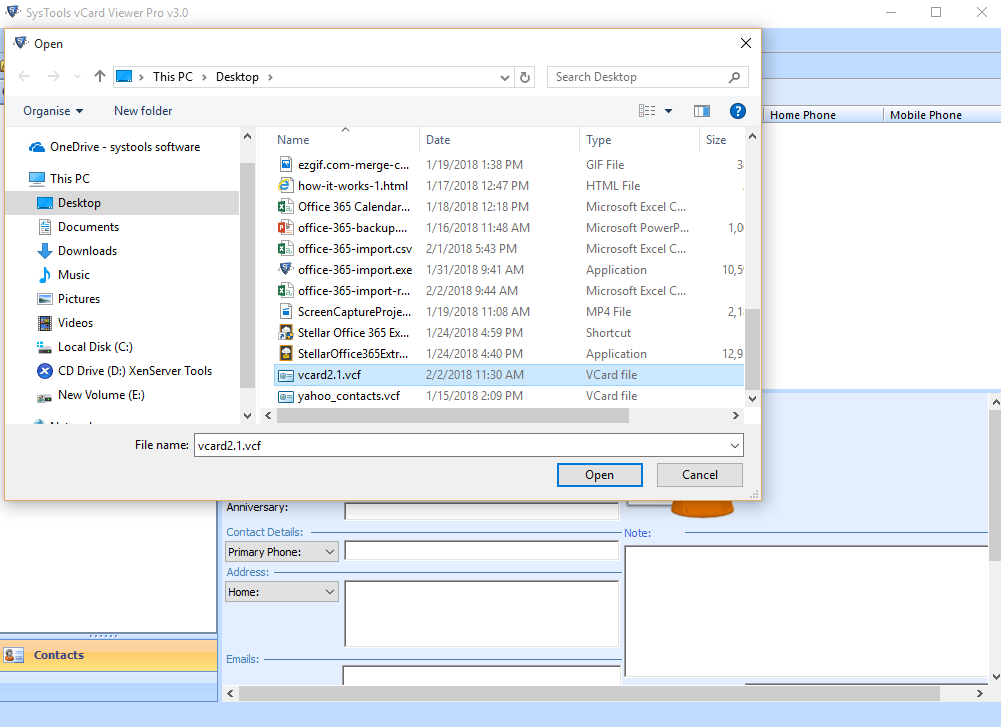 4. Then, again click on the exported VCF file to preview the contacts.
5. Click on Export button or click on the contact to export vCard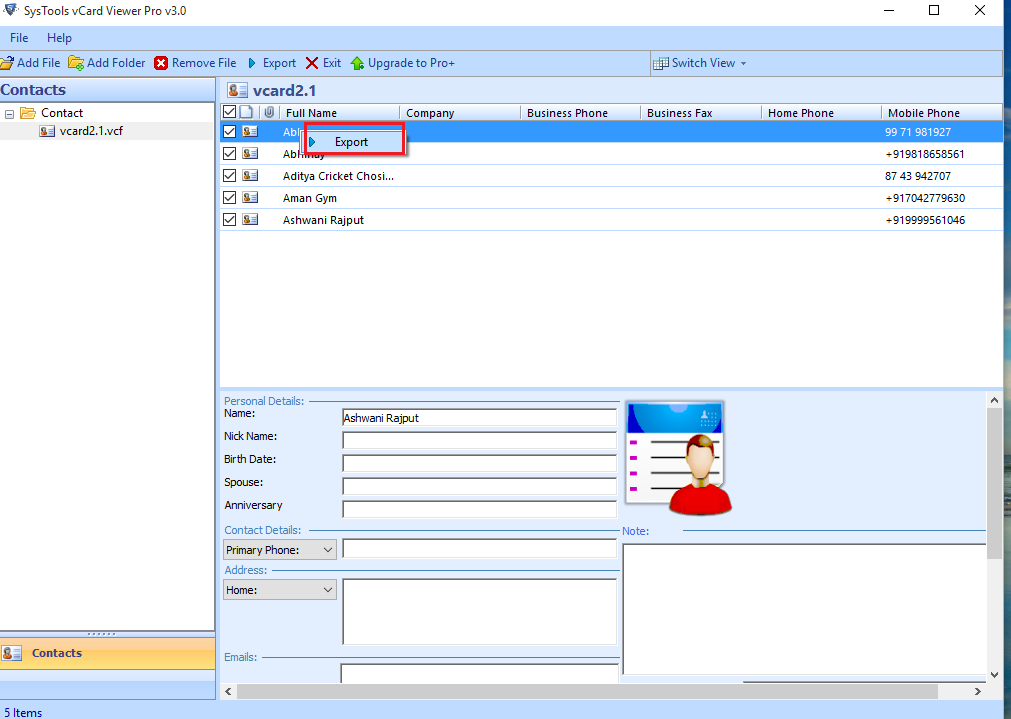 6. Now, select the Merge vCard option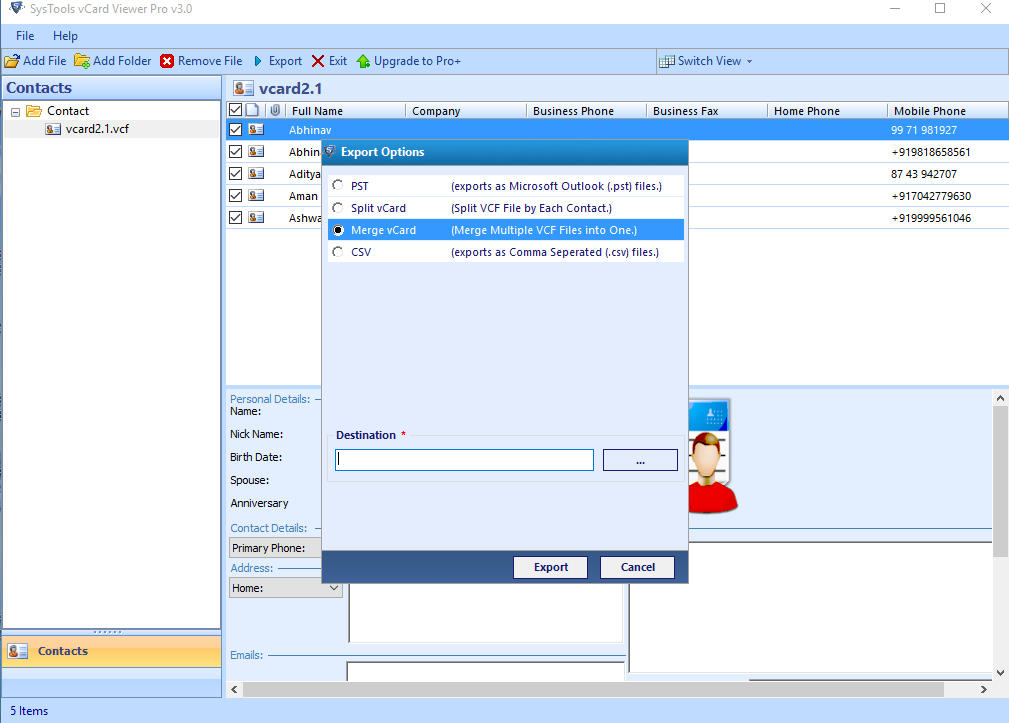 7. Now, click on the Browse option to select the location of the file where you want to save the file
8. At the end click on the Finish button
Now, you can use this vCard file to import in iCloud. The vCard file which you have exported using vCard Viewer Pro tool will be easily imported in the iCloud. The utility is a vCard 2.1 to 3.0 converter and provides options to merge, split and bulk import vCard to iCloud.
Wrapping Up
The above manual method is quite helpful and efficient but they have their drawbacks too. As it is always recommended to use alternate solutions which will provide complete assurance to import vCard 2.1 to iCloud. The tool will import vCard more effectively.