"I am working as an Email Forensic Examiner since last 7 years. Throughout the day, there are numerous issues reported by our clients with regards to email spamming, spoofing, etc. Yesterday one of the cases was reported stating that to know the Outlook email header, as an untrusted user has sent an anonymous email which needs to be traced on an urgent basis. As I am quite aware with the native method, but I am looking for some reliable and trustworthy tool that can smoothly help to investigate email forensics of orphan Outlook file. Please suggest the best solution for the same."
As you all are quite aware of Outlook application, which is one of the most trusted email application that is used extensively by various small-scale and large-scale organizations. The PST file in Outlook stores all the personal folder data and it is stored on the user's hard disk. Whereas OST file allows users to work in Offline mode and it is stored in MS Exchange Server. Now, every Outlook email stores the information in the email header. If a third person sends an email by any unauthorized means, then all the data can be fetched by knowing the email header, which will ultimately help to trace the illegitimate user.

Are you facing some similar instance as described in the aforesaid scenario? If yes, then come and let us explore the accurate solution in this write-up that will help to investigate email forensics in Outlook application.
Native Workaround to Investigate Email Forensics of Outlook
An Outlook email provides an inbuilt feature to view the email header that is been attached to each email with the detailed information. However, it does not offer a straightforward option to view the email header. As it includes a couple of steps, which needs to be followed carefully. In order to investigate email forensics of Outlook, below are the detailed steps listed in a precise manner.
To begin with, you need to launch Outlook application on your system
Then, select and double-click the required Outlook email message from which you need to read the email header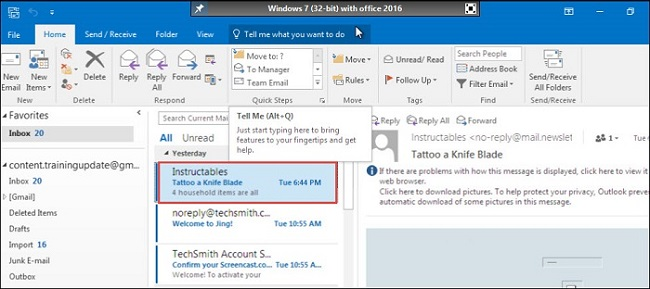 Once the specific email message is opened, navigate and click on the File tab

Under File tab, click on the Properties option to investigate email forensics of Outlook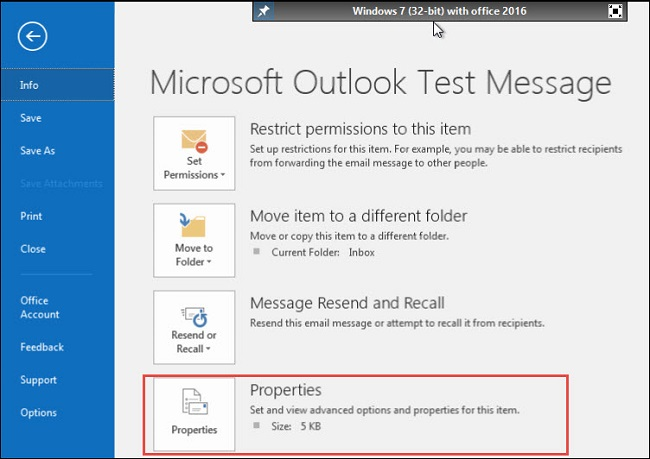 At last, one can seamlessly view email header of a specific email message under Internet Header box, which is at the bottom of the Properties window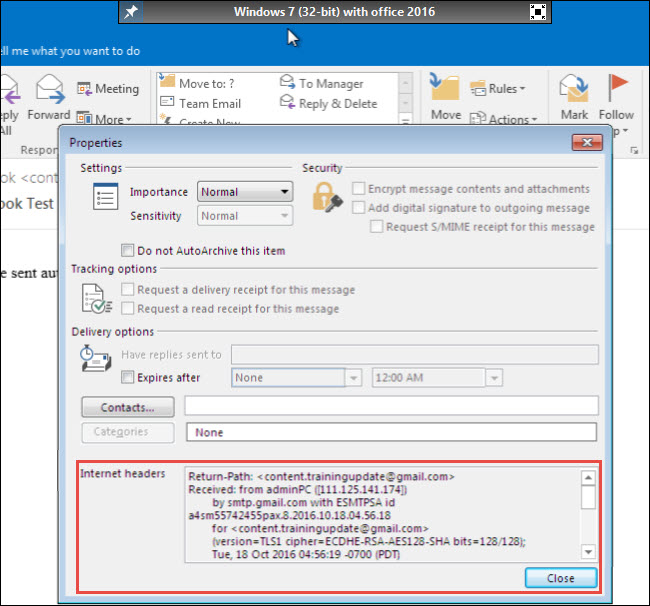 Do you want to read email headers without Outlook application? Looking for some instant and cost-effective solution? Then read on and explore the blog to the fullest!
How Can a User Read Email Headers Without Outlook Email Application?
Now to implement the above described manual method, one needs to install Microsoft Outlook on the system. Therefore, the question arises for users who wants to investigate email forensics without configuring Outlook application or in the case of orphan PST file. Under such circumstance, simply make the best use of the freeware utility named SysTools Outlook PST Viewer. This tool is highly-rated by most of the email examiners that enables to preview all the Outlook mailbox items like emails, contacts, calendars, etc in an efficient manner. It offers a wide range of preview options such as Hex, MIME, Header, Properties, HTML, etc that allows to easily perform email forensics within few mouse clicks.
Time to Conclude
It could be difficult for an Outlook user to investigate email forensics of Outlook. This is because Outlook emails do not show email headers in the actual email. Henceforth, we have discussed the manual approach to view the email headers concisely. Additionally, we have also mentioned about Outlook Viewer tool, which is capable to view an orphan Outlook data file without the need of installing Outlook application.