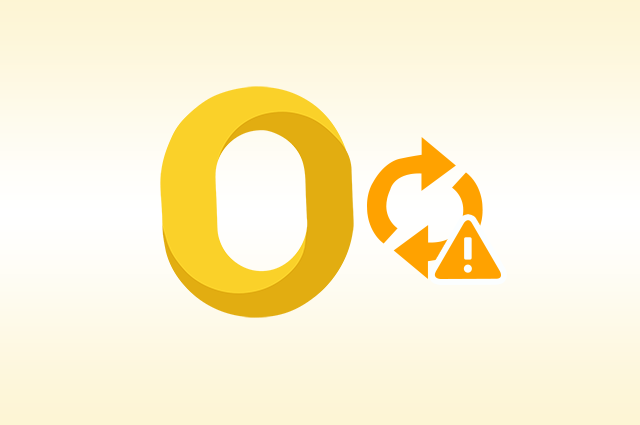 Sometimes, users encounter error messages while using Outlook for Mac OS. There can be various factors that can be possible for different error messages. Here in this article, we are discussing one such error i.e. Outlook Cannot Open the File Because it is Not Associated with the Default Identity. This error message occurs in Mac Outlook 2011.


This error is usually encountered by users when they try to access or open an email message on Mac Outlook. It occurs when Spotlight opens the email.
Outlook 2016 for Mac uses Profiles instead of Identities, so here the error changes to Outlook Cannot Open the File Because it is Not Associated with the Default Profile. However, there are several solutions available for users to resolve the issue. Read the article to find out how to resolve the issue.
Major Reason Why This Issue Occurs
Such errors are found mainly in cases where Spotlight search provides an unreadable result. This results in email searches from non-default Outlook profiles. This is from another profile that was set up before making any changes. This default identity is new in Outlook 2011 which has been created recently. This means that Spotlight only found the index header during its search and not the whole part of the message. Since the body of the message is saved in the Outlook profile, it no longer exists by default. This explains why Outlook cannot open the entire message and displays an error message.

Resolve Outlook Cannot Open the File Because it is Not Associated with the Default Identity Error
This is a big problem and can prevent users from accessing old emails from any profile other than the default one. To access the unread email, you must work on it immediately and try to open it again. This can be of great concern to anyone who gets this error message.
This can affect its normal operation and can be difficult for a non-technical person to resolve it. Find some online solutions to find out what suits your needs. To get rid of this problem, there are many ways to solve this problem. Some of them are described here:
Solution 1 – Remove Other Outlook Profile / Identities
The steps to delete identities or profiles from Outlook 2011 and 2016 respectively are mentioned below:
Outlook for Mac 2011
Quit Microsoft Outlook running on your Mac OS.
Run Microsoft Database Utility located at the following path:
Applications/Microsoft Office 2011/Office/Microsoft Database Utility
Now, select the identity that you want to delete and click on the "–" sign.
Outlook for Mac 2016
Navigate to Applications by clicking Go >> Applications.
Now, right-click on Microsoft Outlook >> Show Package Contents.
Expand Content >> ShareSupport and open Outlook Profile Manager.
Here, select the Outlook profile that you want to delete and click on the "–" icon available at the bottom of the window.
Important Note: Deleting a user profile means that all emails and the associated data will also be deleted. So, make sure that you have a backup copy of data stored in those profiles so that you can access that data later.
Read More: How to Repair Mac Outlook 2011 Database
Solution 2 – Exclude Other Identities from Spotlight Search
Removing other Outlook Profiles / Identities from Spotlight keeps emails in Outlook 2011 identities folder without being searchable by it. Read and implement the following steps:
• Go to Apple Menu >> System Preferences >> Spotlight >> Privacy.
• Then, check for "+" icon at the bottom of the window and click on it.
• Now navigate to the following path:
For Outlook Mac 2016
/Users//Library/GroupContainers/UBF8T346G9.Office/Outlook/Outlook 15 Profiles/
For Outlook Mac 2011
/Users//Documents/Microsoft User Data/Office 2011 Identities/
• Choose the identity folder and click on Choose to remove it from Spotlight indexing.
Final Words
The error message Outlook cannot open the file because it is not associated with the default identity, usually, pop-ups while searching for emails in a spotlight that is not present in the default identity folder. Users can resolve this issue either by deleting other identities or by excluding those identities / profiles from spotlight searches. We have mentioned both the solutions in this article, so users can try both the methods to fix the error.