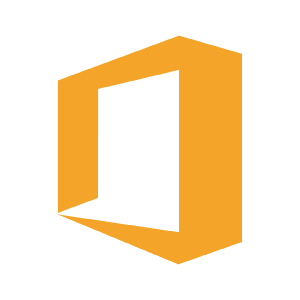 Microsoft Office 365 is a web-based version of Microsoft Office Suite and is delivered to users through the cloud. Although Microsoft Office provides many services, it also offers Microsoft Office 365 PST Import Service. Basically, it's a service to import email via PST files into Office 365 mailboxes. Sometimes, it is also referred as "drive shipping". Users may face many issues while managing Outlook PST data file that is backup protection, corruption, and system access optimization etc. Moving the PST files into Exchange Online is an ordinary strategy to evade these issues. Thus, Microsoft offers the Drive Shipping service to achieve this task. Two different options are provided to customers that is one for a large amount of data and other is for the small amount of data:
For a Large Amount of Data: The user can copy his/her PST archive files onto a hard drive and then can send this by courier directly to the nearest Microsoft datacenter. Once the drive is received by them, they will copy the PST files onto their internal servers. And then import the mail from within these files into your Exchange Online mailboxes.
For Small Amount of Data: The user can upload the PST files to an Azure storage account, and then Microsoft will import the email data from there.
There are some limitations associated with Office 365 import service. Therefore, this write-up will discuss some limitations and will also introduce users with an eminent way to overcome those limitations.
Limitations of Office 365 Import Service
As Office 365 is used by many users for emailing but it also has many flaws. Here, some of the significant migration issues of Office 365 PST import service are uncovered:
Issue 1: Identifying the Location of PST files
The first issue users face with Office 365 Import Service is, recognizing the location of PST files. Most of the users do not have an idea that where to search for PST data files. One can find these files on the end-user devices and in user network drives. However, the drive shipping does not help users to find them.
Issue 2: Centralizing PST Files
Then second issues arise is, it requires assembling all PST files in the central location before uploading them into Office 365. Every PST file contains important data and users have to reduce the impact of moving that important data across the network. Due to lots of PST files, discovering the files completely and securely migrating them can be can be a resource-intensive task.
Issue 3: Deleting PST Files
Once the user imports PST files, he/she must have to delete them from their original location. This will free up the storage space of the device and will also prevent users from the confusion of duplicity. Before deleting some of the PST files, it is required to disconnect them from MS Outlook. As it is a time-consuming manual procedure, which is not covered by Drive Shipping of Office 365.
Issue 4: Bandwidth Concerns
Lots of bandwidth is used while Office 365 data migration and it all depends on the type of technology user is using. For Example, if Office 365 PST import service are not made for the user needs then to move terabytes of data would take a long time for data migration.
Eliminate Office 365 Import Service Limitations
There are many ways to move Outlook PST files to Office 365 user account. One can eliminate all limitations of Office 365 import service by using a professional approach that is – Office 365 Import Tool. This tool to imports Outlook PST files to Office 365 user account provides an efficient manner and a time saving scheme. It is the best third-party utility to perform the import operation as it supports complete PST data migration that includes emails, contacts, calendars etc. Moreover, any person can use this utility as it is developed with the user-friendly interface. Some of the highlighted features of Office 365 Import Tool are:
Allows to import multiple Outlook PST files to Office 365 user account
Offer complete PST data migrations: Emails, contacts, tasks etc
Provide various options like Date Filter, Include/Exclude deleted and send items folders
Compatible with all version of Microsoft Outlook and Windows Operating system
Migrate only selective data from PST files
Final Words
Everyone searches for a secure way to import multiple Outlook PST files to Office 365 account without any data loss issues. As we have discussed in the above section that Office 365 PST Import Service consist many issues due to which a user can face serious data loss problems. Therefore, it is always recommended to use a professional approach that is Office 365 Import application to import complete PST data in the secure and simple way.