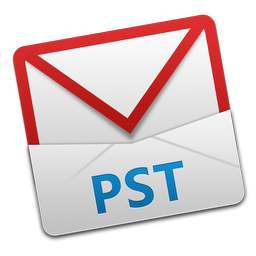 Do you want to read Outlook Database File? Then, you are at the correct place, as this blog describes the best possible solutions to view Outlook Backup file. Read this blog in detail to know the challenges to open the database file and also, the complete solution to overcome those challenges.
All the data items of Microsoft Outlook including mails, contacts, notes, journals, etc. are stored in the Personal Storage table called as the PST file. This PST acts as the Microsoft Outlook Database File. In Outlook 2002 and earlier versions, PST files were created in ANSI format whereas in Outlook 2003 and above, PST files were created in UNICODE format. Both the formats have size limitation of 20 GB and 50 GB respectively. All the backup of Outlook is created in PST file.
User-Query
"I am having large PST files containing almost around 2000 mails. I want to search an important email along with the attachment. If I try to do it with the help of the Manual Approach, then it will become very complex and time-consuming as I need the mail on urgent basis. Is there any alternative solution to read Outlook Database without consuming much time and in an efficient and hassle-free manner. Any help will be appreciated. Thanks in Advance!!"
Challenges Faced in order to Read Outlook Database
If users want to open Outlook data file, then the best possible solution is to migrate the PST file to any other format.
The data can be transferred to MSG format by just dragging the selected emails on the desktop or to any location where you want to save the database files. Installation of Microsoft Outlook is also necessary for this but these can be viewed without Outlook in future after conversion.
The second option is that you can use any third-party commercial tool in order to read Outlook Database files. There could be a possibility in some cases, that Outlook installation is required.
Techniques to Open Database File
As discussed above, it is not possible manually to view Outlook files without the presence of Microsoft Outlook. Therefore, users encountering the same issue are advised to use any alternative solution to view the Outlook file. SysTools PST File Viewer Tool is one of the free softwares which can perform the task to read database files without the presence of Microsoft Outlook. Also, this application is capable to view the corrupt and inaccessible PST database files.
Features of the Software to Read Outlook Database
Helps users to open database files without Outlook installation.
Allows to access corrupted or inaccessible Outlook files.
Provides two scanning modes: Quick Scan and Advance Scan.
Preview all the selected items in the PST file like mails, contacts, tasks, calendars, etc.
Provides preview of the mails along with their attributes as well as attachments.
Conclusion
In the above-discussed blog, the approaches to read Outlook Database without Outlook are described in the best possible manner. But, as discussed above, there is no Manual Approach available to perform the same without the presence of Outlook. Therefore, in order to access Outlook database without Outlook users are suggested to opt the third-party utility.