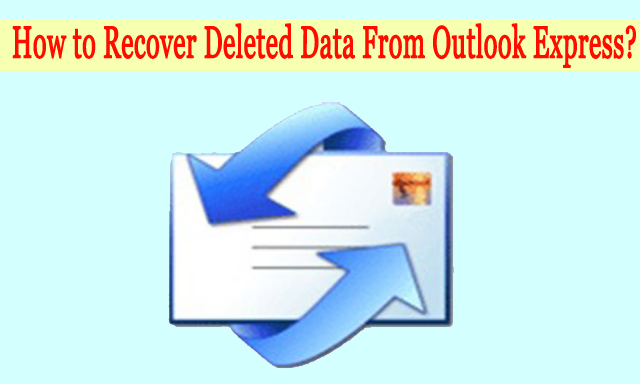 Do you have corrupt Outlook Express DBX files? Do you want to repair them? However, MS Outlook is one of the most widely used email clients among Windows users, many people are still using the old application, Outlook Express. Being MS Outlook user, one can also face corruption if he/ she uses Outlook Express. Moreover, DBX folders which save mailbox data are prone to damage or corruption. Due to certain reasons, data corruption may occur and users may lose their crucial emails. Therefore, in the upcoming section, we are going to discuss a complete solution to let users understand how to recover deleted data from Outlook Express in an efficient way.
Quick Glance on Outlook Express DBX
Outlook Express is the most popular email client developed by Microsoft Corporation. It becomes very popular among Windows users for mailing purpose. It often comes with a free software and permits the users to send or receive email messages. Users must have to configure at least a single mail account of POP3 (Post Office Protocol) or IMAP (Internet Messaging Access Protocol).
Repair Outlook Express DBX File Using Manual approach
At times, the users may face corruption in Outlook Express DBX files. There are chances, the level of corruption is fairly high in DBX file if their actual size goes beyond the limitation of 2 GB. Users .dbx file might become inaccessible due to corruption, and they can not access or use them anymore. The corruption may be severe in some situations, hence Outlook Express failed to handle it. At that time, Outlook Express starts acting abnormally or hanging out all the time while opening a DBX file. This would be a critical issue but will be resolved by using a simple manual method. Before repairing the DBX file, users should locate a corrupt .dbx file first. Users must have to start the Registry Editor to search the location where Outlook Express saves its DBX file. Here, you should follow below-described steps:
Also Read: How to access Outlook Express When DBX file size reached the limit?
Step 1:
Press Windows +R key together to open the Run screen
Enter regedit into it and click on the Enter key
Now, the Registry Editor window will open on your PC. In the left side panel, expand each folder in this manner:
HKEY_CURRENT_USER > Identities > XYZ > Software > Microsoft > Outlook Express > 5.0
In the right side panel, navigate to the Store Root settings from a list and then, double-click it.
The exact location will appear where Outlook Express saves its files. Now, you have to copy the complete path from there
Step 2:
Once you copy the full path then, you should transfer the mailbox files. Following are the instructions to know how to execute this manually:
Firstly, close the Outlook Express email client if it is opened
Then, paste the appropriate path to your Windows directory and click on the Enter key
You can copy or move each file from this path to a new path. Afterward, delete all the files from an original path if you have copied them
Step 3:
In the next step, you have to import DBX files into Outlook Express. It is simple for Outlook Express to import those files without causing any trouble. Go through the following steps:
Launch Outlook Express on your local system.
Now, go to File menu and choose Import option. Click on Messages
From Outlook Express Import window, choose the Outlook Express version from which you need to import the email messages
If you are not sure about that, you can also choose Microsoft Outlook Express 6. Press Next button
Then, click on Browse to choose the directory where all the files are stored. This is the similar directory in which you have converted the files from its original location. Click on Next button
Select few items that you want to import. For e.g., you can also import All folders or the Selected folders. Press Next
Remember:
While using the Windows Registry Editor, make sure you do not make any changes to it and keep data intact. If you make any modification to the Windows Registry Editor, it may create unwanted results.
Trouble-Free Solution to Recover Deleted Data From Outlook Express
The above-described manual trick might take enough time. Furthermore, it may not work correctly in a case of severe corruption. So, we have recommended a reliable third party tool i.e., Outlook Express Recovery tool. It is designed to recover deleted data from Outlook Express DBX files in the batch from the selected directory. On the other hand, you should move your DBX files to Outlook PST format. To do this, you can opt for a commercial solution named as DBX to PST Converter. This application helps to convert DBX files to EML, PST, MSG, and MBOX file formats without Installing MS Outlook. It has an easy-to-use interface that even a novice user can use it without having any extra knowledge.
Final Words
Data recovery plays an important role in everyone's life. Besides this, we have discussed a complete procedure to recover deleted data from Outlook Express manually. If the manual process gets failed then, users can take help of an automated solution by which users can easily retrieve deleted emails from Outlook Express without any hassle.