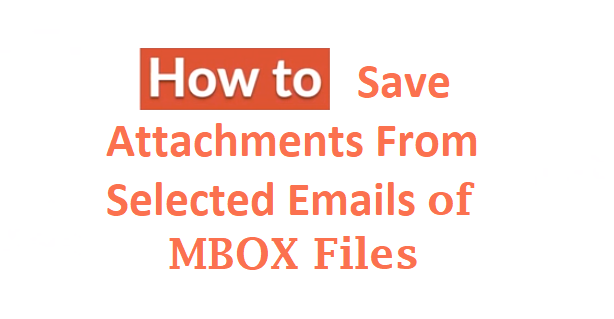 This article will provide users with methods to save attachments from selected emails of MBOX file and supported email clients. The majority of email clients store their mailbox data in MBOX file format including Thunderbird, Apple Mail, etc. Even web-based email application such as Gmail provides users with an option to download all their emails in MBOX format.
Extract Attachments In Various Email Applications
Here, we will be looking as to how extract attachments from Thunderbird, Mac Mail and Gmail. And, if you want to directly export attachments from their database file i.e, MBOX file, an easy and effective solution will also be provided.

Save Attachments from Selected Emails in Thunderbird
You can use the free Attachment Extractor add-on in order to extract attachments from selected emails in Thunderbird application. It is the most common solution you will find on the internet. However, it does not work in 60+ versions of Thunderbird at all. And that's why we will be going for a workaround here.
Download ImportExporttool add-on from Mozilla website
Go to Tools >> Add-ons >> Extensions tab
Click the Gear icon >> Install Add-on from File
Now, locate and install the downloaded .xpi add-on file</p
Restart Thunderbird once the add-on installation is complete
Select the emails whose attachments you want to save
Right-click and go to Save selected messages >> HTML format with attachments
Choose destination location and click Select Folder
All your email attachments and embedded images will be extracted and saved to the destination along with emails in HTML format.
Extract email attachments from Mac Mail
Launch your OS X Mail application on your Mac system
Select and highlight all the emails with attachments you want to save</p
Now go to Mail Menu and click File >> Save Attachments
Locate and select the destination folder to extract the attachments
Click Save button to have all your selected email attachments copied into your desired folder.
Save attachments From Gmail
Open the email message
Move to the thumbnail icon and click Download button
This step needs to be repeated for every desired email attachment. To save attachments from multiple selected emails, you will need to configure Gmail with either of the email clients provided above and proceed with their solution.
Important Things to Note:
As you can see, the above solutions are feasible only when you have the proper email clients installed and configured on your Windows or Mac system.
These methods won't let you save attachments from selected emails of mbox files which are orphaned or independent. Eg- MBOX file from Google Takeout.
Also, in case of MBOX files or selecting a large number of emails the process can be quite tedious and time-consuming.
In addition, there is no order maintained among the saved email attachments. Thus, user has no way of knowing which attachment belongs to which email.
Expert Way to Save Attachments from Selected Emails of MBOX File
In order to overcome all the shortcomings of discussed methods, proper third-party tools are required. One such application is MBOX Converter tool which not only saves all the attachments with proper folder structure. But also provides multiple formats to export all your emails and attachments such as Outlook PST, MSG, EML, HTML & NSF.
With this comprehensive solution, there is no need to buy separate tools for your email conversion and attachment extraction needs. You can save attachments from selected emails as well as extract all the MBOX emails attachments without any issues at all.
Step I: Start & Add file
1. Download and Launch the tool
2. Click on Add File and choose from the given options:
Default Profile Configured: Select the email client configured on your system and automatically import its mailbox
Select file(s)/folder from file system: Manually browse and add the MBOX file from any location</p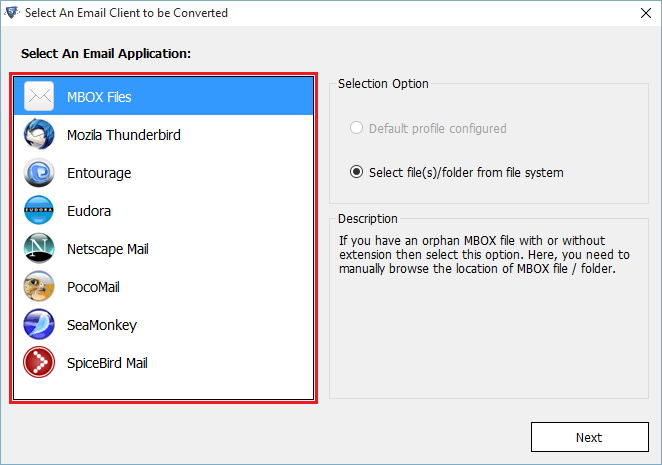 Step II: Preview & Select
The tool will provide previews of all emails and attachments within its interface including the deleted ones. Select all the desired emails with attachments that you want to extract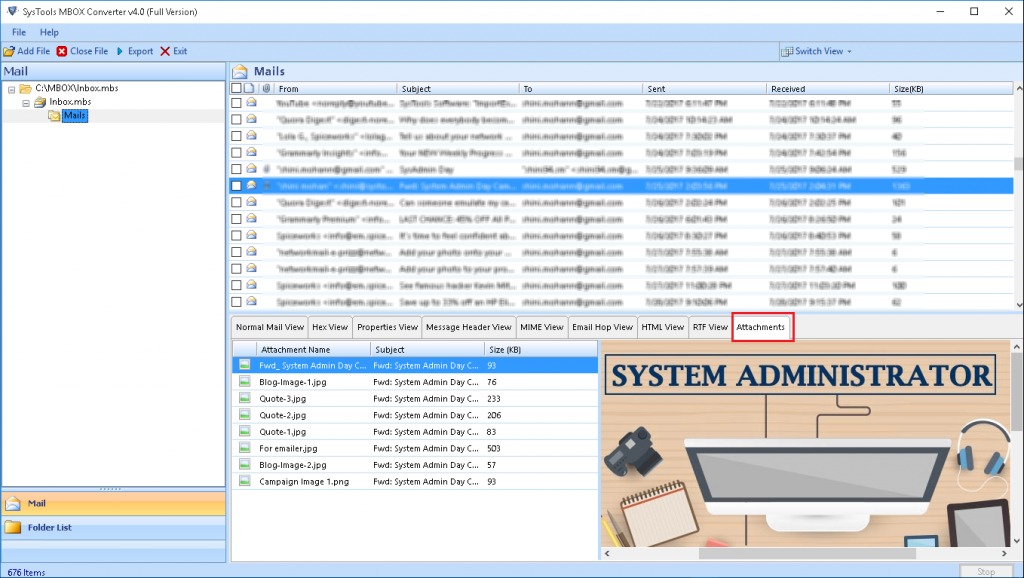 Step III: Export
1. Right click and select Export
2. Choose HTML format as export type to have all your attachments saved in proper folders.
3. Also, select Naming convention to name the saved folders containing email attachments as per your choice.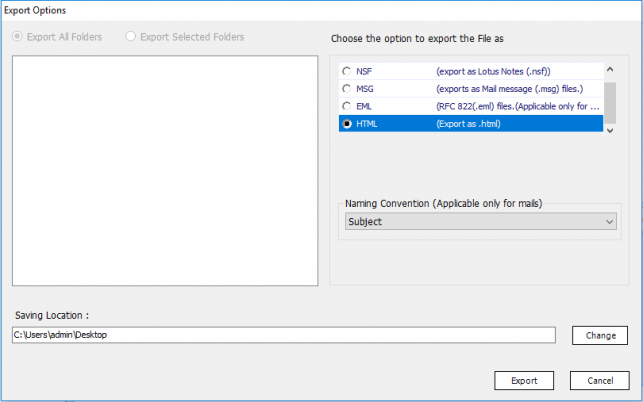 You will have all your attachments saved in proper folders.
Final Words:
The post contains some easy solution to save attachments from selected emails of MBOX file and multiple email applications such as Thunderbird, Apple Mail. The mentioned software is a well-advanced tool that solves this query in the easiest of ways possible.