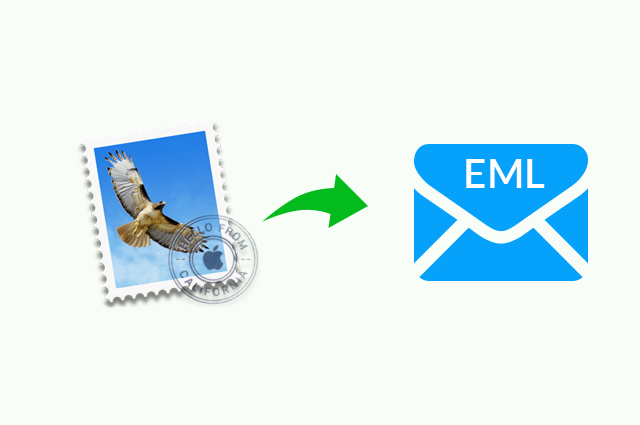 Apple Mail also known as mail.app is the email client introduced for Apple OS X operating system. The messages are sent by utilizing SMTP, whereas POP3 and IMAP are used for retrieving messages and S/MIME for encrypting messages. By default, the database of Apple Mail is stored in MBOX or Mailbox Files. There are times when the Apple Mail users tend to migrate to some other email client. This migration can be a result of certain issues with Apple Mail or just to get a trial of other email clients. There are both manual and third party solutions available with the help of which an Apple Mail user can migrate to another email client. In this post, we have described both manual and third party solution to Convert Apple Mail to EML format on Mac.
Why Users Export Apple Mail to EML File
Even though Apple Mail was the most popular and widely deployed email client in the year 2014, certain issues with the client forced the users to migrate other email clients in order to carry on with their business. The major issues with Apple Mail are:
Apple Mail is enabled with a feature that turns out to be a disadvantage of users sometimes. The messages sent from Apple Mail are sent in plain text automatically. Thus, this leads to a change in the original format of the message and will not be sent in the original format unless it is manually RTF formatted.
The users, which upgraded from previous versions of Apple Mail to Apple Mail version 4 faced issues with IMAP client implementation. The issue is reported to arise when PASSWORD is set as the authentication in preferences of Apple Mail.
Conversion from Mac Emails to EML File Format
Migrating from Apple emails to EML format is not as easy as it seems. This is because both the email clients support distinct file formats. Therefore, the only thing that can be done is the conversion of Mac mail data to EML file format. For doing this, we can either take help of manual or third party applications.
Method 1: Manual Method
Open Apple Mail in your machine
Now, select the mail from the mailbox
Now, drag and drop that email on the desktop.
Once it is dropped, it is stored in .eml format.
Limitation – It is a time-consuming method as one can move only single EML file at a time. In short, bulk conversion is not possible with this method.
Method 2: One-Stop Solution
To overcome the issues faced by the above-method there is a software namely SysTools Mac MBOX Converter. It is one of the best software designed to convert MBOX to EML Mac with the security of data. The application preserves the accuracy of performance maintained. The software has been programmed with the ability to transfer an unlimited number of data without experiencing any hang-ups. The best thing is that it gives an option to move the bulk data at once. The tool is operable on all Mac OS X versions to perform the data conversion.
Productivity and Security Go Hand In Hand with this Converter
If you are looking forward to the conversion of your Apple Mail data into EML formatting then you will be glad to know about the technically sound lineaments served under our mentioned software.
Support to all available Mac OS X versions served to help you smoothly conduct the process to transfer Apple emails to EML.
Eased conversion served as the software demands no technical skills for being operated and even a novice can run the tool to migrate Mac email data to EML.
No file size limitation is imposed by the utility to migrate the data from Mac Mail to EML format.
While you convert Apple emails to EML format, the software will ensure that the data remains safe and intact throughout the processing with even the Meta data kept sustained as it is.
Bottom Line
Users can perform the data migration from Mac OS easily now. As we have come up with the solutions to convert Apple Mail to EML format. It preferred to utilize the second method as it is easy as well as a quick way to execute the conversion of data.