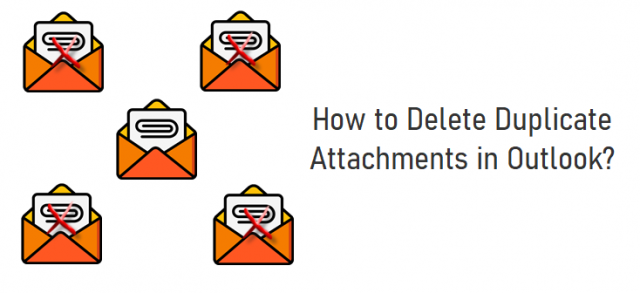 Well, as we know that Outlook is the most commonly used email client service by many organizations or employees to exchange their daily work updates. Due to that, they encounter lots of duplicate attachments which increases the size of the Outlook database, as a result, users encounter performance issues. Hence, it is very important to delete duplicate attachments in Outlook. To understand the overall scenario and issue let's see the user query.
"Hi, I am working extensively with lots of partner companies, and we have to collaborate or share many documents via Outlook. As a result after a certain time period,  I will encounter less storage space issues in Outlook. I have tried to delete some items but still not able to free up that much space. Then I notice duplicate email attachments. So I decided to delete duplicate attachments in Outlook but the number of duplicate attachments is so high and in that situation, the manual deletion is not going to work. So, anyone knows the solution, then please help me."
As we see above attachments consume lots of space in Outlook mailbox which will decrease the user program productivity. So, in this article, we will be going to discuss a method on how to remove duplicate attachments in Outlook.
Delete Single Duplicate Attachment in Outlook Directly

Yes, you can remove duplicate attachments in Outlook directly through an Outlook email client. But there is a catch, you can not delete multiple duplicate attachments. You can only delete single attachments at a time. So, if you have a less number of duplicate attachments in Outlook, then you can try the manual method.
Steps to delete duplicate attachments in Outlook.
First, start the Outlook program and the email having duplicate attachments.
Now, navigate to the attachments under the headers.
After that right-click the attachments.
Now, choose to Remove attachments, verify the process, and remove duplicate attachments in Outlook.
Drawbacks of Manual Method
As we said above, the manual method is only for those users who have a fewer number of duplicate attachments in Outlook. Also, there is a high chance that users may delete original or important files by mistake while deleting duplicate attachments.
Hence, most professionals do not recommend to try the manual method is the scenario of a huge number of duplicate attachments.
Automated Way to Delete Duplicate Attachments in Outlook
To overcome the limitations of the manual method the team of SysTools developed a tool called Outlook Duplicate Remover. It is a tool that totally designed to delete duplicate items from Outlook. This tool is to deal with duplicate emails, contacts, calendar entries, journals, notes.

The tool not only deletes duplicates attachments from Outlook PST files but also capable to delete duplicate from OST and BAK files too. Also, provide various filter options of user convenience also capable to delete duplicates from password-protected files.
Also Read:  Remove Duplicate Emails in Outlook Account
Now, follow the steps to delete duplicate attachments in Outlook
1. First, check the prerequisite before downloading the tool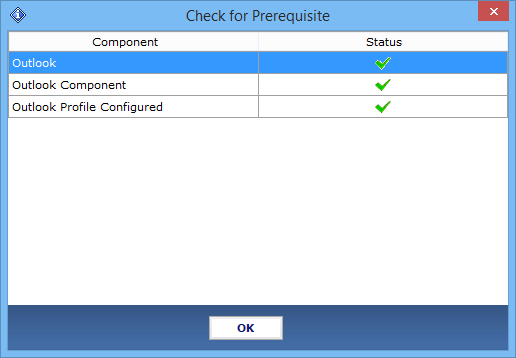 Note: Outlook installation is not mandatory in version 4.0
2. Once everything is correct download and install the tool.
3. Select Add File(s) or Add Folder to add the Outlook PST, OST, or BAK files.
4. Now, select the options Within Folder or Across Folder option accordingly.
5. Select Find Duplicate in All Folder(s)
6. Choose the destination location to save file that is without duplicates attachments.
7. Now, choose the Mail option from Select Item Types.
8. Select Attachments from Specific Duplicate Criteria >> Save
9. Choose the action from the Select Action option.
10. Once all the settings are done click on the Next button to start the process. Once the process is completed click on the OK button to finish the task.
Conclusion
In this blog, we have discussed the issue of duplicate attachments in Outlook which is responsible for any performance issues. So, go through the article and if the manual method is not giving satisfactory results, then you can opt the automated solution to delete duplicate attachments in Outlook.