Export NSF File From Lotus Notes to G Suite – Perfect Solution
Shini Mohan
| Modified: June 7th, 2023 ~ 4 Minutes Reading
Want to export NSF file from Lotus Notes to G Suite account and unable to find a reliable solution? Then go through this post to know the best solution to carried out this task efficiently.
HCL Notes, formerly known as Lotus Notes. It is being used extensively by large-scale organizations as their primary email application. However, with the rapid growth in the technology field, numerous email applications keep on getting upgraded with various remarkable features. All those features are integrated to help the user easily accomplish the challenging task. As a result, most of the organizations and individuals switch from Lotus Notes to a more reliable platform i.e. Google Apps, which offers more versatile features.
Considering the various downsides related to the IBM Lotus Notes client such as complicated interface, high maintenance cost, and etc. Most of the users want to export NSF file from lotus notes to g suite account. Before migrating, let us first understand why users prefer Google Apps over IBM Notes?
Why did users want to Switch Lotus Notes to Google Apps?
Take a brief look at the different reasons that forces users to export NSF file data to G Suite:
Complex User Interface: The user interface of the Lotus Notes client is not simple or user-friendly. A non-technical or novice user can require a lot of time to understand even the basic functions of it. While the user interface of Google Services is quite intuitive and the user can grasp each function easily.
No Automatic Search Option Available: HCL Notes does not offer the option to search a particular email. If you want to search for a mail that contains a certain keyword, you have to search it manually.
High Maintenance Cost: The maintenance cost of Lotus Notes is quite high which is not affordable by all users and using the Lotus Notes application just for the sake of email is not a good step.
Expert way to export NSF file from Lotus Notes to G Suite
If you are looking for a solution to migrate Lotus Notes to Gmail, then we suggest that opt for SysTools Lotus Notes to Google Apps Migrator, as it is well-acclaimed software that offers multiple advanced features. The tool is well-equipped with the latest features that allow its users to transfer single or multiple NSF files to the desired G Suite in a batch. Moreover, the graphical user interface of the utility is simple and easy to use that every user can easily use it without facing any trouble.
Key Feature of the Tool
Easy to use software to export data from NSF to Google Apps.
Offers "Date-filter" option to export the selected range of data.
Transfer single or Multiple NSF files in one go.
Make the best use of the "Select Categories" option, which allows to export only selected data items, i.e., emails, contacts, calendar to the destination platform.
Compatible with all HCL Notes versions 10.0, 9.0, 8.5, and all the below versions.
Steps to Export NSF File From Lotus Notes to G Suite
Step 1. Download install and launch the tool on your machine. And then select the source as Lotus Notes and destination as Google Apps (G Suite) platform.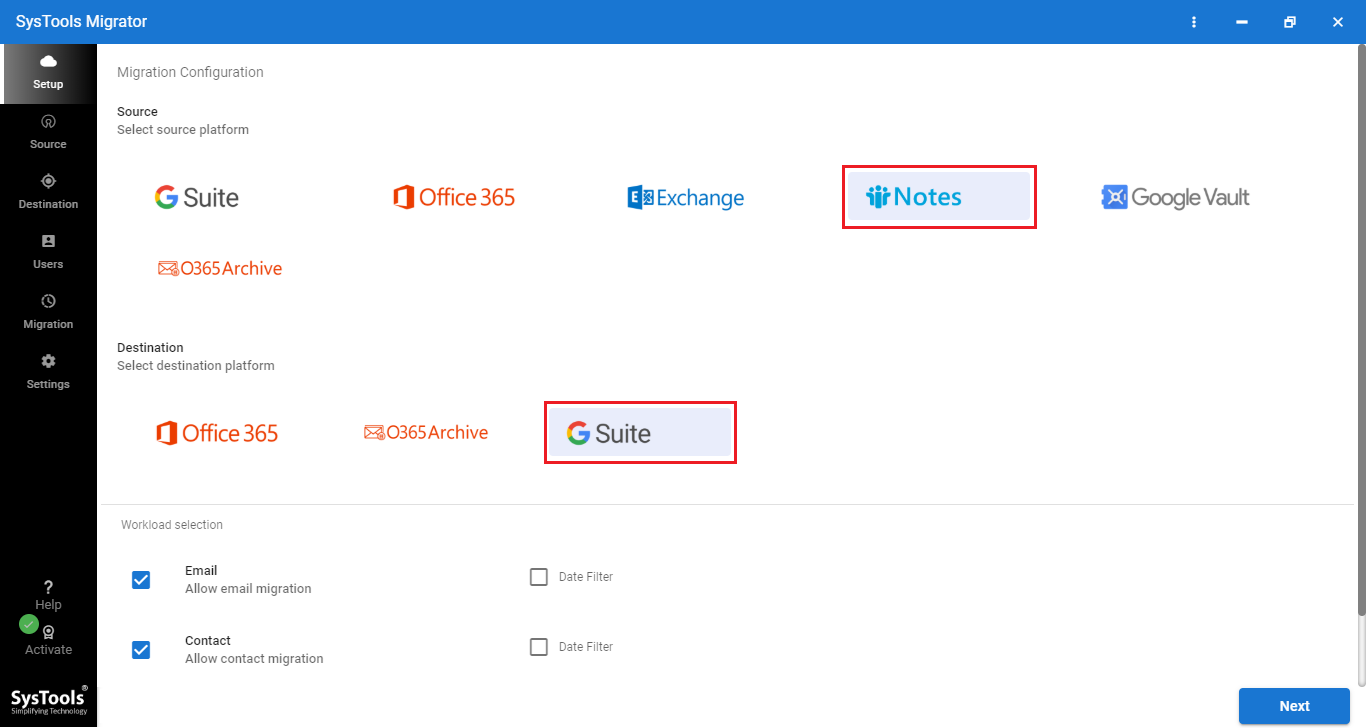 Step 2. Afterward, choose the desired categories and apply date filters to migrate a selected range of data.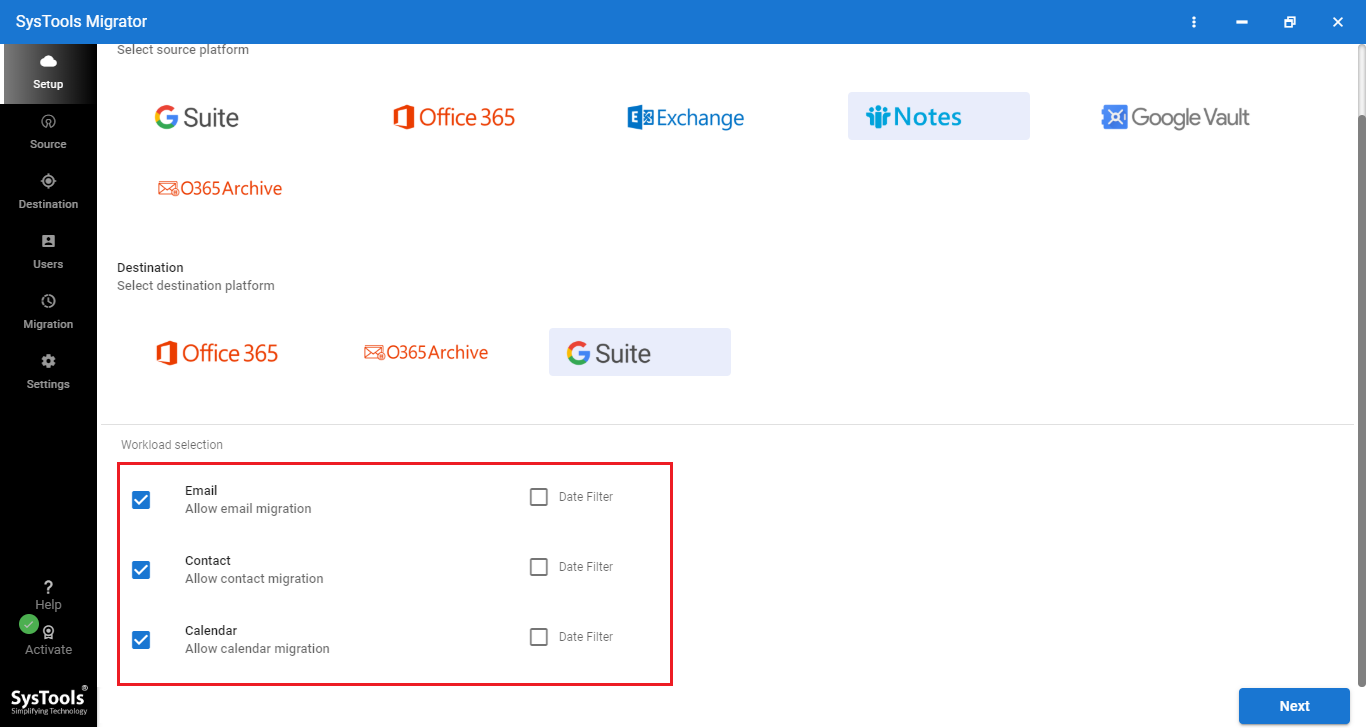 Step 3. Here, provide the admin credentials of both the source and destination platform.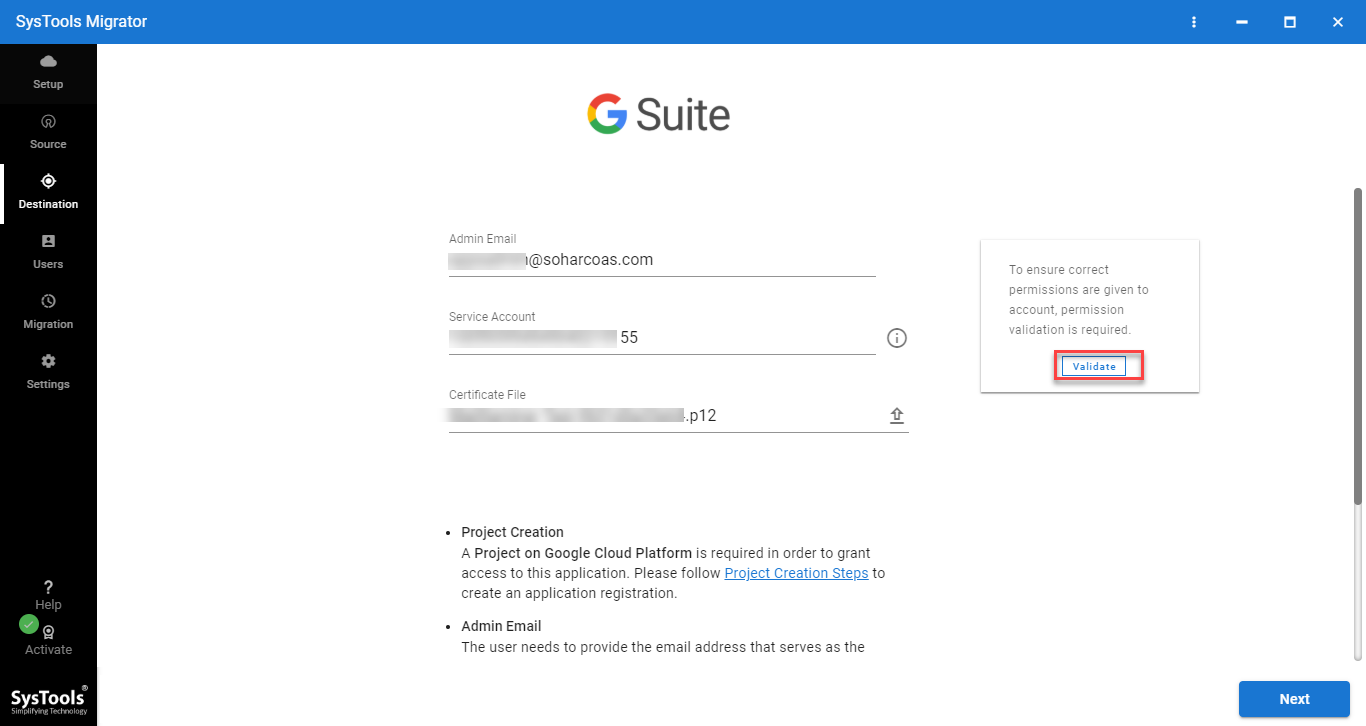 Step 4. Map the source account with the destination account and users can also set priority for the mailboxes which need to be migrated first.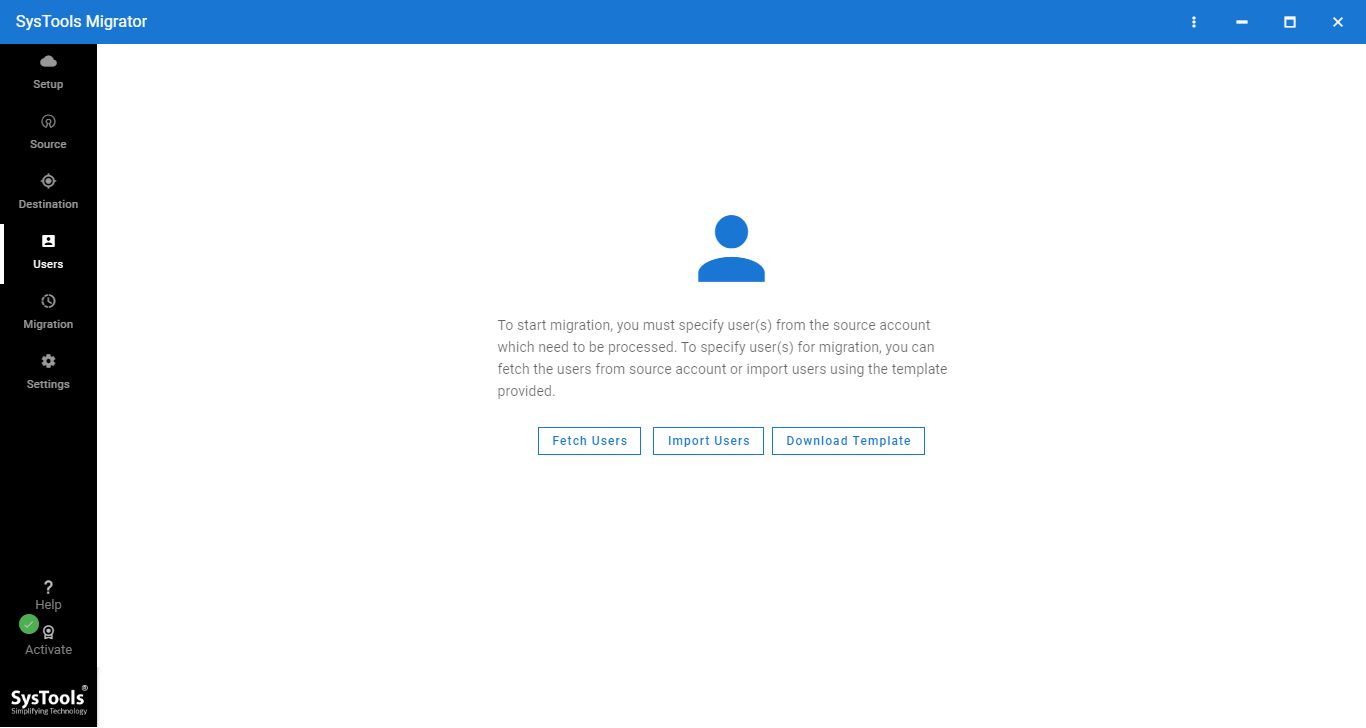 Step 5. After applying the desired settings, simply click on Start Migration to begin the process.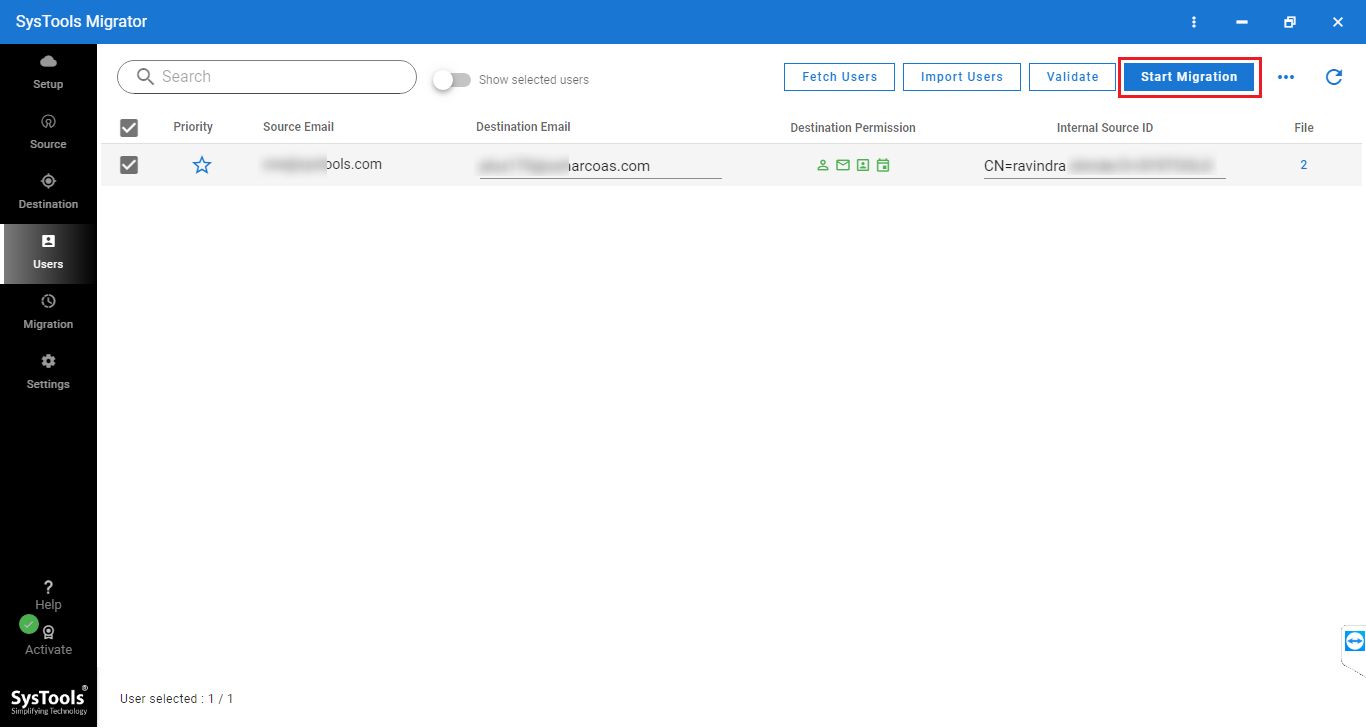 Also Read: How to Import HCL Notes Contacts to G Suite?
Conclusion
This technical post comprises a complete solution to export NSF file from lotus notes to g suite account using a convenient third-party software. This utility is 100 % safe & secure to download and it does not result in any kind of data loss. Both technical and non-technical users can easily use this advanced utility as it provides a simple and self-explanatory interface.
The best part about this tool is, it also comes in a demo edition. Users can download this free version without spending any money and test the features and working of the software.