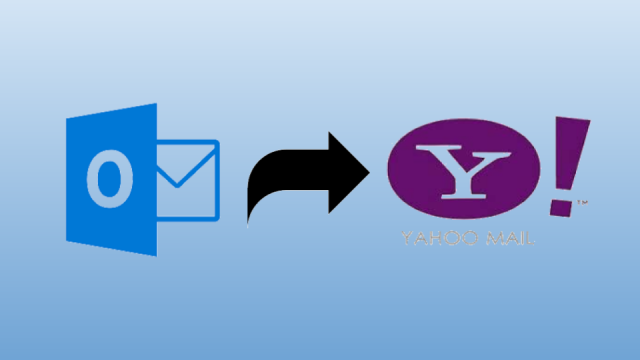 Since ages, emails have been a part of our daily lives. When we talk about digital communication, emails play a very pivotal role. While talking about emails many email clients come to our mind automatically, Outlook is one of them. Outlook is among some of the email clients that support advanced features like task management, calendar, etc. Amongst all "Contacts" is the essential part of it. If you keep on adding contacts to your Outlook Address Book, soon you will have immense line-up. The best way to maintain them is to export Outlook Contacts to Yahoo.
It is necessary to change the file type of the Outlook Contacts, as these are saved in PST formats whereas Yahoo Contacts are stored in CSV formats. CSV Files are nothing but comma-separated values that stores information in the tabular form.

The records are separated by commas which play a role of field separator. In this article, we will provide you the most effective manual method to transfer Outlook Address Book to Yahoo Contacts. You can import Outlook Contacts to Yahoo by converting the Outlook PST file to Yahoo CSV file.
Before proceeding with the method to export Outlook 2010 / 2007 Contacts to Yahoo, we should be very clear about the difference between the Outlook Address Book and Outlook Contacts.
The two are the parts of Microsoft Outlook but the Outlook Address Book is the collection of all the address list that a user has stored in the Outlook directory. On the other hand, Outlook contacts are the address list stored in an Address Book. Therefore, in the next section, we will be describing how to move Outlook Address Book to Yahoo.
Why Only Yahoo?
The first question that comes to our mind is why only Yahoo, not any other email client. The answer is very simple, Yahoo is a web-based email client that can be accessed from anywhere. Yahoo is more reliable than Outlook as the Contacts are saved on the cloud server, not on the user's end.
The other reasons are:
There is no space limitation on the storage of data.
Yahoo is a free utility, so you need not to pay anything for it.
Need to Export Contacts from Outlook to Yahoo
Let's understand the need to transfer contacts from Outlook to Yahoo from a User Query.
"Last week, my windows 7 had been crashed due to which I was not able to access my Outlook 2013 account. I had some very important contacts in my Outlook Address Book. The cost of Windows repair was around $20. Can anyone please suggest me a backup option for Outlook Contacts, so that I need not have to squander my money again."
Does this situation arises with you also? Do you want a more reliable way to access your Outlook Contacts? We have the perfect solution for your problem.
How to Export Outlook Contacts to Yahoo Mail Manually?
Here is the step by step guide to export Outlook 2013 Contacts to Yahoo.
1. Open your Outlook Profile and Go to the File menu.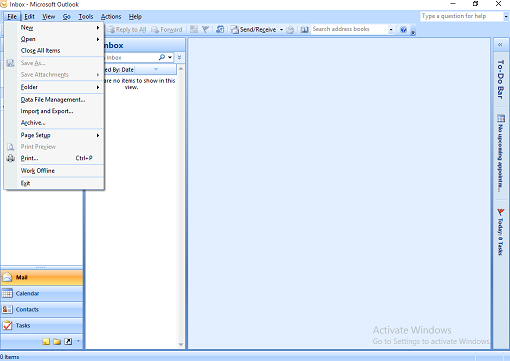 2. In the File menu, click on the Import and Export Wizard.
3. Choose Export to a File Option, then choose Next.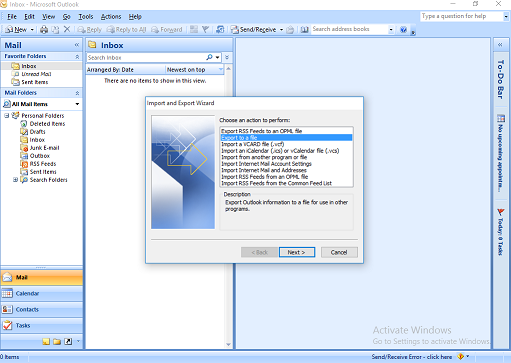 4. Now select Comma Separated Values and again click on Next.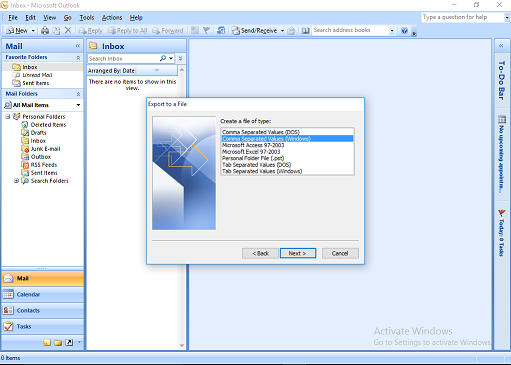 5. Specify the name of the Folder where you want to store your Outlook contacts temporarily.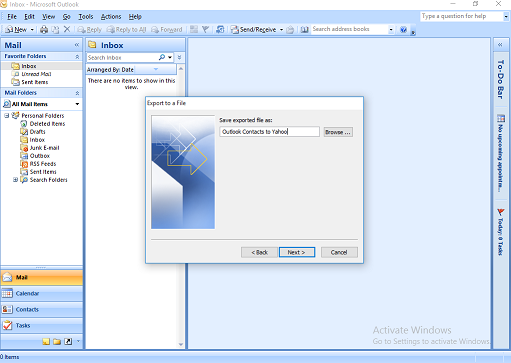 6. After that click on the Finish button to export Outlook contacts to Yahoo.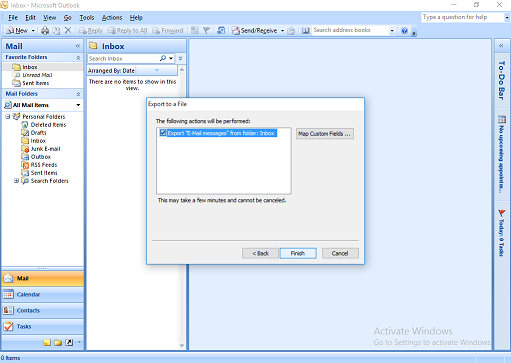 7. Now you can transfer this CSV File to Yahoo account.
8. Open your Yahoo mail with credentials and go to the contacts option.
9. Click on the "Import" option and then select "OK".
Disadvantages of Manual Method
There are many disadvantages of this method. Some of them are listed below:
1. The method is very tedious and requires some technical skill.
2. The contact information can mismatch while importing contacts to Yahoo from Outlook
3. The manual solution is not effective in multiple contacts
Alternative Solution
As we have discussed many drawbacks of the manual method to add contacts from Outlook to Yahoo, you need not to worry. You can always use an automated tool to transfer your Outlook Address Book to Yahoo. The SysTools vCard Export tool is a very proficient software which can export Outlook Contacts to Yahoo or export Outlook contacts to vCard.
Conclusion
From the above article, we can conclude that manual solution is available and is effective to some extent but when it comes to export multiple contacts to Yahoo, then maybe it does not result proficiently. So, it is highly recommended to use the automated solution like vCard Export Tool which reduces the time and give assured results. The tool will export Outlook Contacts to Yahoo without any hassle.