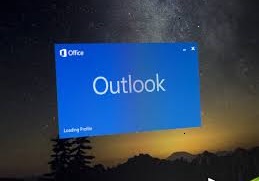 The majority of enterprise users are commonly used Microsoft Outlook as their email application. However, the application can synchronize the user's entire emails from the Web to Desktop. It contains multiple components such as Calendar, Contact Manager, and Notes, etc. Whenever a user tries to send email through any other email application, the most common error faced by them is "Outlook not recognized as the default email client error." Now consider a scenario while accessing Outlook emails which is taken from the forum website:
"I am dealing with Outlook application and I have tried to scan a document from HP printer and also it will display that it cannot find the default email client. It allows that we should open Outlook and makes it the default mail client. I was already set but still unable to recognize the email client. The actual message is showing either No default mail client or current email client cannot fulfill the request."
Read More:- Best Outlook Recovery Software
Consequences
When multiple users try to send an email message using any other application, then in some cases Outlook not recognized as the default email client. This generally occurs after installing Outlook 2010, 2013 or 2016 in the user's local machine. The error message will be showing:

Check Outlook is Set as Default Email client
To verify Outlook account is indeed set as default email client:
1. First of all, open Control Panel and begin to search Default Programs from a list.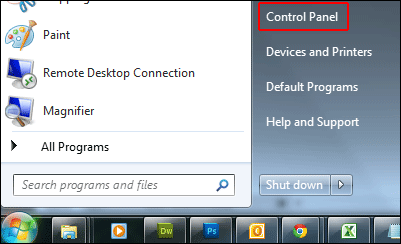 2. After that, select Set Default programs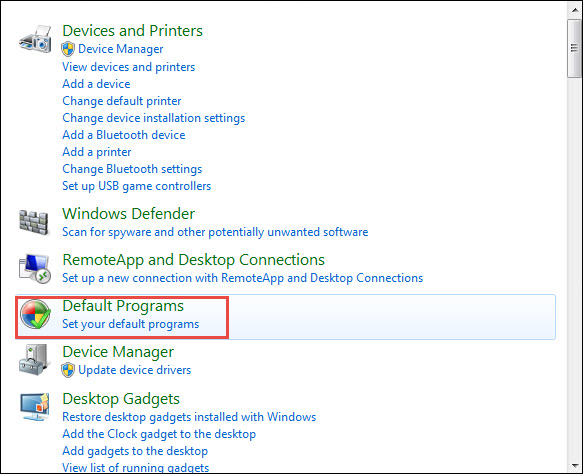 3. From the drop-down menu, choose MS Outlook(Desktop) option. Then, press "set this program as default." After that, click OK.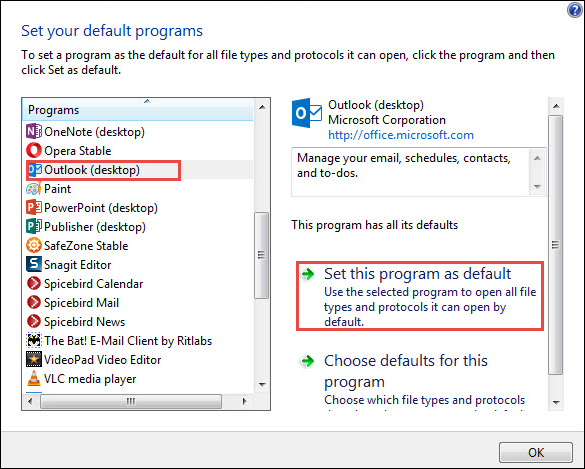 In any case, Outlook is set as a default email client, then, maybe some causes behind this. In the next, we will discuss some of the reasons with their solutions.
Causes and Solutions
Here, we are going to discuss the various reasons that help to resolve the "Outlook not recognized as the default mail client" this issue:
Cause 1: Users can use Outlook application programs (64-bit and 32-bit) because of other applications unable to recognize Microsoft Outlook
Resolution: 64-bit Outlook is not very helpful unless the user needs to use very large(2GB) database for an application like MS Excel and MS Access. For normal users, there is no need to use Outlook of 64-bit. Moreover, users unable to mix and match Office 32-bit or 64-bit application. In case, if a user has 64-bit Outlook, verify the registry editor for this key and in case it is not available, generate it.

Cause 2: Most of the users are using Outlook 2010 from home as well as business purpose, Click to Run suite that is installed in a virtual hard drive. After that, other application cannot display MS Outlook 2010.
Note: This does not apply to MS Outlook 2013 or Outlook 2016. All Office 2013 or 2016 accounts are clicked to Run, most of the application cannot have this issue.
Resolution: In that case, users must uninstall MS Outlook 2010 from Home and Organization C2R. After that, need to install MSI application and traditional Office suite will be downloaded also. It will easily be recognized by all other email applications.
An alternate approach is to make changes in the registry. In case, if users can put the Outlook into an unsupported mode then, this must be done at own risk. Below mentioned steps performed to make changes in the registry:
1. First, click on Start menu bar
2. After that, enter Regedit inside the search field and Press Enter.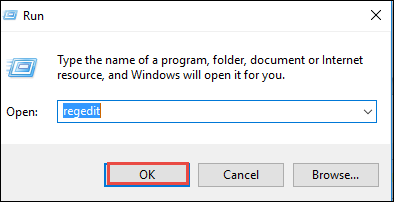 3. Now, in the registry editor, browse the following path: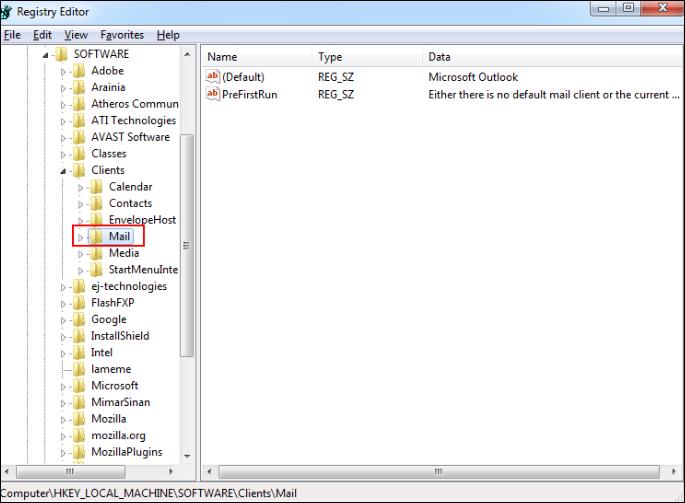 4. Click right on the Mail key and select the Export option to export a copy of the backup file.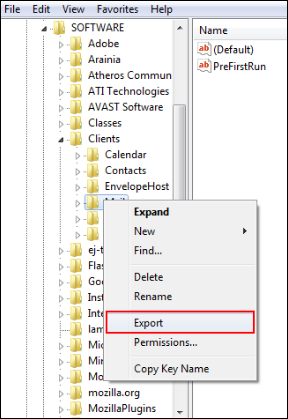 5. Now, saving the copy for backup at the particular location.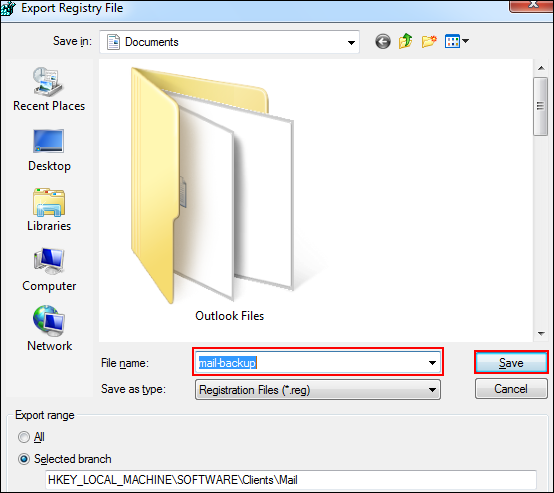 6. Again right-click on Mail key, Press on New and choose the Key option.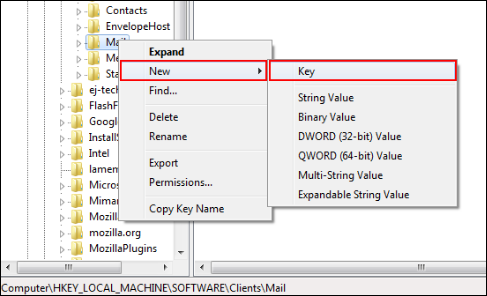 7. Create a new key by the name Outlook64Bridge.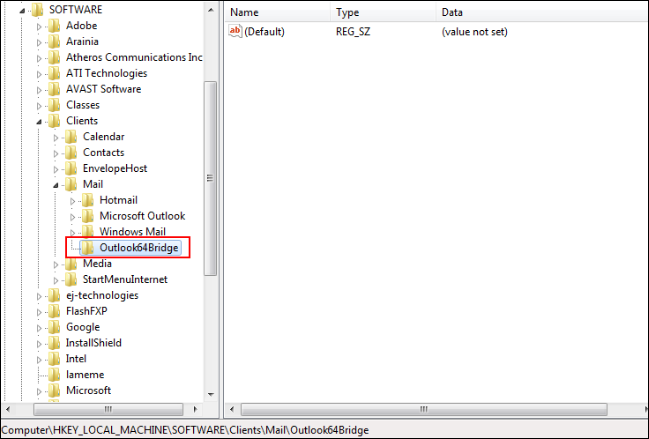 8. From Outlook64Bridgekey, generate a key with the name DLLPath. Under DLLPath, create a new key with the name DLLPathEx.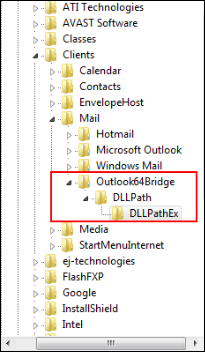 9. Now, locate the 32-bit version of the MAPI32.dll file on the local machine and type the complete path in both DLLPath keys.


10. Finally, make the Outlook64Bridge as the default email client.
Cause 3. This issue may occur if a user installs the application after MS Office has been installed.
Resolution: In some cases, if the affected program was install/download after Office, thus, need to repair the Office installation.
1. First, open Control Panel>>Program>>Features
2. Now, find and select users Office or Outlook installation.
3. After that, click on change option
4. Finally, Select Quick repair and then, press the repair button.
Conclusion
MS Outlook is the most significant email client for Organization users. Sometimes, most of the users have faced a problem such as "Outlook not recognized as the default email client error." Therefore, we have discussed all possible causes with suitable solutions that can resolve the issue without any inconvenience.