EML file format stands for email message files, which saves data within it. These files are created with many email applications like Eudora, Thunderbird, Postbox, Lotus Notes, Windows live Mail, etc. Well, sometimes a situation occurs in which when users try to open files having .eml extension, they face one or the another problem. Therefore, a need for such solutions exists by which a person can troubleshoot problem of unable to open EML files. In this blog, a person is going to learn about all possible solutions to open EML files in different desktop-based email applications including Outlook, Thunderbird, WLM, etc.
Solution to Open EML Files in Outlook 2007
If Users are unable to Open EML Files then just by activating hotfix in Microsoft Outlook they can access EML files. Follow the steps to activate hotfix
Close all the programs/activities related to Outlook 2007
Go to Start button and execute regedit command in run window. Click on Yes to proceed further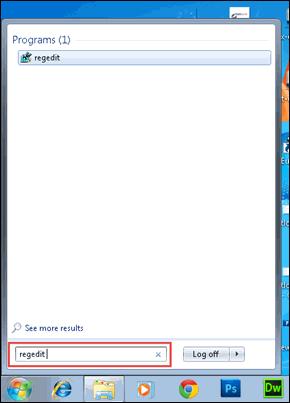 A Registry Editor window will get opened on your machine in which you have to locate towards following subkeys:

Right-click on (Default) and then select Modify option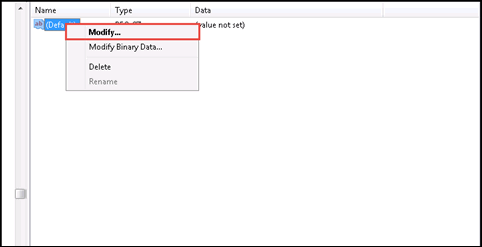 In current window, type %ProgramFiles%\Microsoft
Office\Office12\OUTLOOK.EXE /eml "%1" and then either press Enter or click on OK button
Now close the Registry Editor window by going to File >> Exit
Open a Command prompt window on your machine
Type the following command line and then press Enter

After completion of above-mentioned procedure, try to open EML files in Outlook. If the problem is fixed then, finally users will be able to view EML files in Outlook; else one will have to contact to a technical person for fixing the same.
Open EML File in Lotus Notes
Consider a following scenario:
"I am unable to access EML file in Lotus Notes and again-and-again encounter an error message i.e., Access denied or file not found. Is there anyone who recommend me a trick to open this mail file in my mailing system."
Well, in order to view EML file in Lotus Notes, users can go through following tricks:
Trick 1: Examine whether your IBM Notes mail client is set as default email application on your system or not. If no then, set it and try to open the file by double-clicking on it; else proceed with further tricks
Trick 2: Put an EML file in New Memo of Lotus Notes mail client and then view the message content. However, this trick will allow users to view EML files in read-only mode.
Trick 3: Right-click on a EML file, which is to be viewed in Lotus Notes and then choose Open With >> IBM Notes/Domino option.
Measure to View EML File in Thunderbird
Consider a following user's query:
"I have been provided with an email in which multiple EML files are attached within it. Well, I am having Mozilla Thunderbird installed on my system but it is not opening such files. Can anyone recommend an approach for the same?"
In order to troubleshoot such Thunderbird users queries, one need to go through following set of instructions:
Save all EML files in a folder and store that folder at some location of your computer
Download and install a free add-on of Thunderbird i.e.,
Import Export from official site of Thunderbird
After installing the add-on in Thunderbird, restart it to update the changes made due to configuration of a new addon
Navigate towards Tools >> Import Export >> Import EML Files
Browse location where a folder having EML files is stored and then you will be easily able to view file in Thunderbird without any external interruption.
Approach to Open EML Files In Windows 7
The procedure to view EML files in Windows 7 means that users want to access EML files in Windows Mail. Therefore, to make such email files and their respective attachments accessible in WM go through following steps:
Open Start menu and then type default programs in search window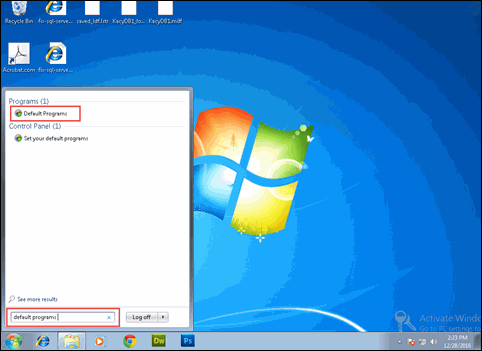 Choose Associate a file type or protocol with a program option and then highlight EML in the list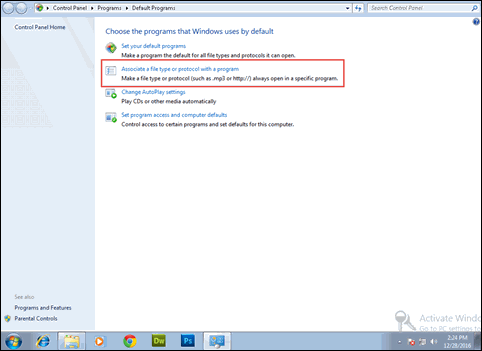 Highlight .eml from the current list of file extensions and then click on Change Program
From list of different programs, select Windows Mail and then click on OK >> Close button
Open EML Files in Windows Live Mail
Sometimes a situation occurs in which users are unable to open EML files in WLM email program. This means that system is not able to accept WLM as default mailing system. Therefore, go through following set of instructions to import EML files into Windows live mail:
Open Windows Live Mail program in your system and then go to File >> Import Messages option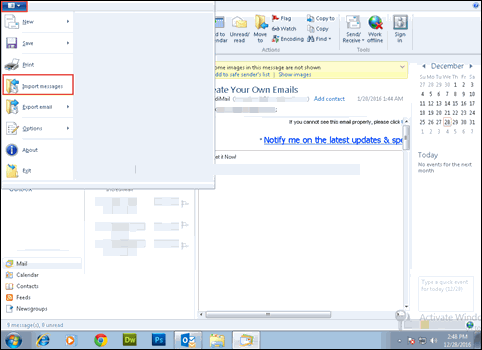 Choose Windows Live Mail from the current screen and then click on Next button to proceed further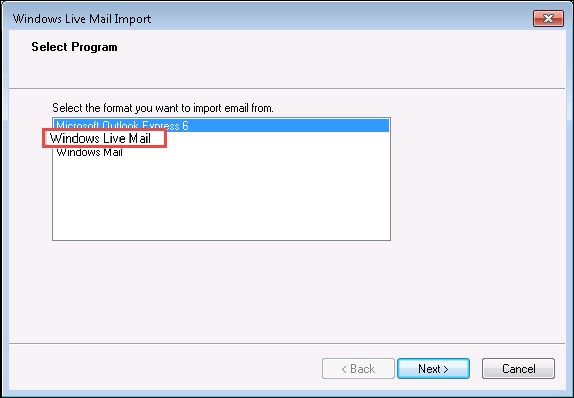 Click on Browse button and then go towards the location where EML files or a folder of EML files is stored. Select it and load it on current window
Again hit on Next and then the folder will start exporting data. Click on Finish to terminate the current window
Observational Verdict
Unable to Open EML Files becomes a big issue for users who are not well-known aware from EML files. Such users do not know about the applications, which supports EML file. Therefore, solution to open EML files on different platform is mentioned in the blog. Moreover, users will no more face any error while accessing single email file format on their machine.