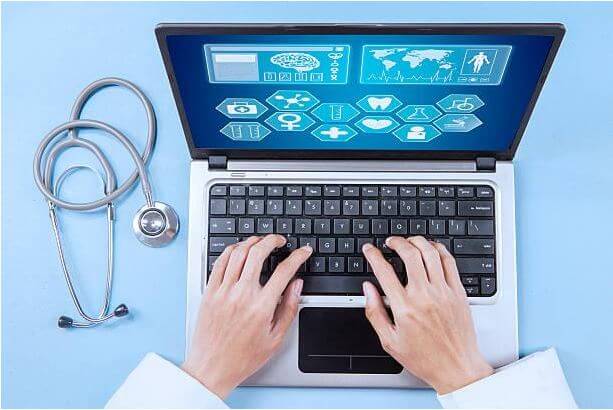 You must be very well-known from digital revolution and significant modifications in information usage and spark in its processing. But, have you ever thought that how this digital revolution is influencing healthcare domain?? How can we ensure Healthcare Data Security??
Healthcare associated industry takes on new trending technologies quickly. Particularly, this is true for data technology that is utilized for supporting doctors as well as patients. This contributes socially by improving the delivery services related to the healthcare. A hospital information system comprises an electronic health record as a core element. This record stores the information related to patients with protected health information. A myriad of other software is used by hospital administrative and financial staff for monitoring the overall performance of the hospital. The performance is based upon the treatment success rates and financial efficiency. Cloud IT technology solutions are used by Government and federal enterprises to track safety and quality status of operations in healthcare organizations. Nowadays, there are multiple programs that are utilized by patients for monitoring their vital signs. These applications also help patients to get in touch with doctors via mobiles and other wireless devices connected through internet.
Databases of mobile, cloud, and new generations to store, access, and manage information uses modern technologies to store record. Here, the biggest challenge comes to deal with healthcare data security. In the year 2018, where Ransomware is in the daily news, it is essential to provide Cyber protection a major attention in the healthcare domain.
Measures To Protect Healthcare Data Security From Data Breaches
1. Timely Update Software And Hardware
Today cloud information protection is like an ever-escalating arms race and same is with cybersecurity of healthcare information. Currently, Microsoft has totally stopped supporting Win XP but, still few users around the world are using it. Healthcare providers, businesses, etc., are not prioritizing technical updates over more meretricious investments and spends. The older (unavailable today) systems do not support legacy systems that are responsible for exploiting the security flaws. So, healthcare enterprises are suggested to use the updated OS on their machines otherwise it will be easier for hackers to gain access to older PCs having older OS.
Well, this point is not only for the operating system but, also the applications available in it. Make a practice of undertaking strict edition control to regularly ensure that you are working with latest software's version. The current version of programs is coded with advanced protection against trending system threats. This healthcare data security tip says that your operating system of PC and its installed applications should be updated with their recent version.
2. Encrypt Healthcare Documents and Records
It is like an enemy of convenience to work with the encryption technology. But, it is not at all safe to put unencrypted content on public or private cloud. It could be easier to overlook this encryption in hurry to get the entire job done. Any secretive information or patient record database should be encrypted when it is either at rest or in transit mode.
In a transmission mode, encryption technology converts the confidential documents in a non-understandable content. This non-understandable content seems useless to the hackers over public internet and hence, successful transmission of secretive files take place.
When data is in rest mode with encryption technology, it codes the file in a non-understandable format. Even if a hacker tries to access that content then also, it will be too much difficult for him/her to destroy that format and make the content understandable.
Not only basic but, to protect healthcare data it is important for organizations to adopt advance cloud computing encryption algorithms like RSA with AES, HE-RSA, Homomorphic, etc. It is important to move your attention towards the cyber security of healthcare information within the increase in the use of cloud.
3. Train Your Staff for Healthcare Data Security
Human unintentional mistakes allow hackers to attack the system. By far, the staff laxity is one of the biggest threats to protect healthcare from data breaches. It is a soft-type of problem, which cannot be fixed by hardware update or any patch. Only training and security awareness sessions can resolve this problem.
Create a friendly environment at the workstation so that employees take responsibility for securing confidential information on themselves. The training sessions should be conducted frequently, refreshed often, and spread awareness about cloud security policies in your firm. Trainers should make each and every guideline clear to make it easy for employees to follow precautions against the occurrence of breach event or suspected breach. At least, following points should be covered in these type of sessions:
Email policy like opening attachments from known sources
Revealing of business data only in front of authorized person
Physical security data center best practices
Guidance on creating a strong password
4. Use CASB Solution to Monitor Real-Time Activities
Internal threats are also responsible for healthcare data breach incidents. It is the only domain where insiders are posed as the biggest threat to protect healthcare data. As per the research of Protected Health Information breach report 2018, there are around 58% of incidents that are caused by internal employees. Unfortunately, it is sad situation to boggle employees of the healthcare firm. But, it is about millions of patients worldwide who believe that their personal information is safe to share with healthcare organizations.
So, to be simultaneously safe from internal and external Cyber threats, healthcare industries should adopt an accurate CASB Cloud Service. This solution provides unbeatable protection measures like real-time activities monitoring, device restriction policy, geolocation restriction policy, access control management, secured Shadow-IT environment, etc. The purpose of programming this type of service is to aid cybersecurity of healthcare information in a simple manner.
Suggestion to Healthcare Organizations Worldwide
Whether you are trying to protect an email client or developing an application to secure file storage area, it is important to be aware from suitable technologies that compete with today's Cyber threats. Never have fear of testing and piloting for new healthcare data security solutions like CASB providers. First try to test them and then, rely on them to protect data from breaches.