How to Convert LDIF to Excel ? Here Is The Solution!
Akshay Vats
| Modified: June 7th, 2023 ~ 4 Minutes Reading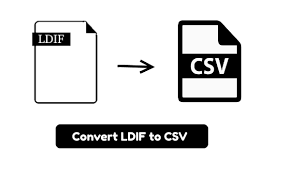 Are you looking for a solution to convert LDIF to Excel? If so, do not panic. Here, in this blog, we have discussed a simple and reliable solution to export LDIF contacts to Excel. Before continuing with this process, we will first know LDIF and Excel files in short.
Overview of LDIF and Excel File
The LDIF file is basically a text data file, which allows data sharing between different directory servers or applications. It maintains a directory record for a particular service. In addition, it can also be used to share information between different email subscribers to save them the contact information they need in LDIF format.
On the other hand, Excel file is a spreadsheet program used to record and analyze numerical data. You can easily save contact and other data information in an Excel file. These files store data on a worksheet, with cells arranged as a grid of rows and columns.
Why Do We Need to Convert LDIF to Excel?
There are many reasons which lead a user to transfer the LDIF contacts into Excel CSV file. These are listed as follows:
If the contacts file gets damaged due to any reason, the data can be restored from the Excel file.
The Excel file is easy to organize, manage, and view the data.
Consider a Scenario:
"Hello, I am a non–technical person and I have a lot of contacts. I would like to save these contacts in Excel. So, can anybody please help me to transfer LDIF contacts to Excel by using a simple approach."
From this scenario, it is quite clear that it becomes an important requirement for the user to always carry Excel data. Therefore, further in this article, we are going to discuss an automatic method for exporting LDIF files to Excel.
Also Read: Export LDIF to vCard
Solution to Convert LDIF Contact File to Excel
When users want to convert LDIF to Excel. Then, it becomes a major risk for all users to know how they can convert their LDIF contact file into Excel. Because there is no direct method available to accomplish this task. However, you don't have to worry as there is an LDIF converter available that can convert LDIF files to Excel CSV files or convert LDIF to PDF.
In addition, the graphical interface of this software is so simple that even inexperienced users can easily access LDIF contacts in Excel file format without loss of data. It also offers some unique services that make this conversion easier.
Highlighted Features of Software
Capability to export LDIF contacts to CSV file in bulk
Facility to Convert LDIF Files in Multiple, Single, and Group Contacts
No limit on file size for LDIF contact file conversion
It also maintains folder structure and data integrity after file conversion
Conversion is quick with three major steps: Add, Convert and Save
It provides preview options before conversion
Steps to Convert LDIF to Excel CSV File are as Follows:
Step 1: Download and Launch LDIF to Excel CSV Software.

Step 2: Click on the "Add File" Option and go to the location where the LDIF contact file is saved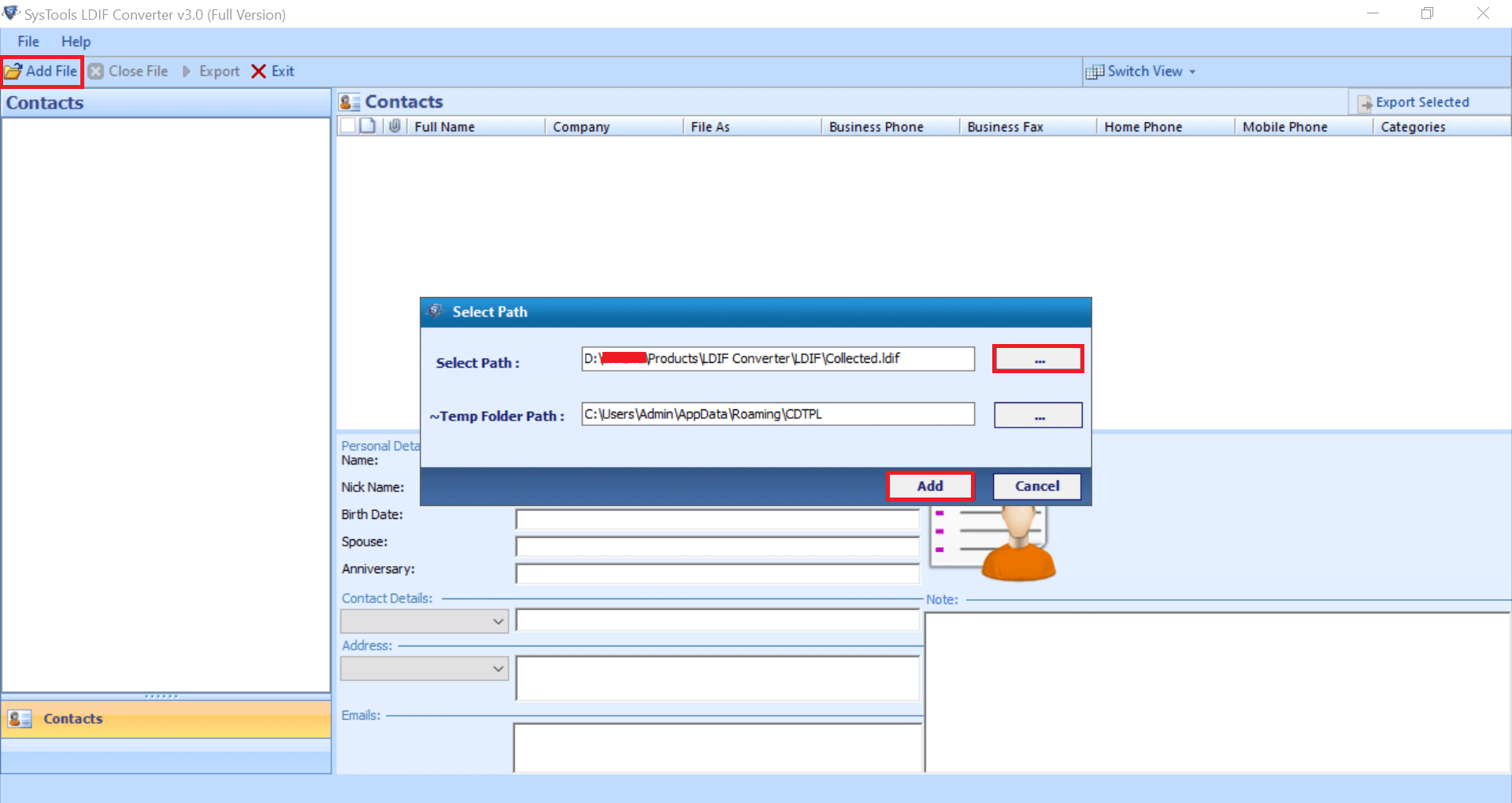 Step 4: Afterward, you have to choose the CSV file from the export button
Step 5: Now, Navigate to the location where you want to save the Excel CSV file.

Why Choose This Utility?
When someone tries out a software or product, the first thing that comes up is why we choose it. In this section we will explain all your questions and queries about the conversion tool.
To convert LDIF to Excel file format, this tool is the best and recommended solution.
There is no need for any email client to export LDIF contact files.
With this utility, one can easily save LDIF to Excel with all contact information like name, phone number, company, etc.
It is fully Windows compatible and successfully works with Windows 10, 8.1, 8, 7 and other versions.
Concluding Thought
LDIF file to Excel conversion is an easy process with LDIF converter. Here we have shared the quick steps to convert LDIF to Excel CSV file. This software will allow you to Convert multiple LDIF contacts to Excel CSV file without any trouble.