How to Extract Deleted Files from a Pen Drive – Know Here
Summary: Are you looking for a solution to extract deleted files form a pen drive to your PC? If yes! Then, you have reached the right place. Here, we have described an efficient way which would certainly help you to come out of this situation. Just read this blog, and by the end of it, you will get the solution.
Pen drive is a widely used data storage device due to its durability, portability, and fast transfer speeds. No matter how many precautions you take, the accidental deletion of data from a pen drive is always inescapable. However, the important data stored in the pen drive is prone to be lost due to various reasons such as:
Accidental deletion
The drive got damaged, broken, and corrupted.
Virus attacks and infected pen drive caused data loss.
Accidentally formatting.
Improperly ejecting or removing the USB drive.
Removing the drive during the transferring of data.
Moreover, Deleted files from the Pen Drive will not be stored in the Recycle Bin. So, the recovery of deleted files becomes a problematic task. But it does not mean that the deleted items from USB Drive cannot be recovered. If you can physically access the drive, then the recovery of deleted data is possible.
Let's See a User Query
"Hello, I had a lot of data stored in my pen drive. To manage the storage space, I decided to delete some unnecessary files. While doing so I accidentally deleted a folder from my USB drive containing precious data files that I need. I checked the recycle bin but did not find files there. Can you please suggest a solution by which I can recover lost data from pen drive? Sincerely grateful for any advice."
Some Possible Tips to Prevent Data from Accidental Deletion
Remove Pen Drive carefully. Use the "safely remove & Eject media" option to remove Flash drive instead of just pulling it out.
Do not drop your flash drive otherwise, it will be subjected to physical damage, and data in it will get compromised.
The excessive number of bad sectors on the drive leads to drive failure.
Always eject the External storage drive when data transfer is complete. If ejection did during transfer, it leads to data loss.
Important tip: Stop using your pen drive once there is data loss in it. If the original data will be overwritten then the recovery is impossible and the original data cannot be recovered deleted items from USB Drive by any data recovery solution.
So, without wasting any more time, let's discuss the secure method that you can use to save selected deleted files from the pen drive to your system.
How to Extract Deleted Files from a Pen Drive to Automated Solution
If you have lost or deleted some important files from your USB Pen drive. Then use SysTools Pen Drive Recovery, it is an adept software with which you can easily recover files infected by shortcut virus from USB, USB drive, Flash Drive and memory card, etc. The software provides a clear picture of all recovered data on its intuitive interface. The permanently deleted files will be displayed in Red color, so it can be easily recognizable by the users.
This software ensures complete recovery of data from deleted, corrupted, and formatted external storage drive. Moreover, the software provides a simple user interface that enables users to perform the data recovery task easily. If you are a complete novice user and having no prior technical expertise, even then you can use this software with great ease.
Beneficial Features of The Utility
Some highlighted features of the tool are mentioned below:
Advanced Search option to filter data based on keyword or date.
Works with similar proficiency for permanently deleted and corrupted pen drive data.
Provide two options to save the recovered deleted items from USB Drive (Either Save Selected Data or Complete Recovered data).
No chance of data loss while processing with this program.
Restores all types of files including documents, excel sheets, PDFs, photos, videos, audios, and many more.
Supports recovering deleted files from FAT, NTFS, exFAT file systems.
Recovers deleted files from pen drives of various brands like Transcend, Lexar, SanDisk, Kingston, PNY, Sony, HP, and other brands.
A friendly interface offers a hassle-free recovery of data.
Compatible with all versions for Windows operating system.
Steps to Extract Deleted Files from A Pen Drive
Step 1. Download & Run Software on Windows PC

Step 2. Click on the refresh button to view the newly attached pen drive without closing the software.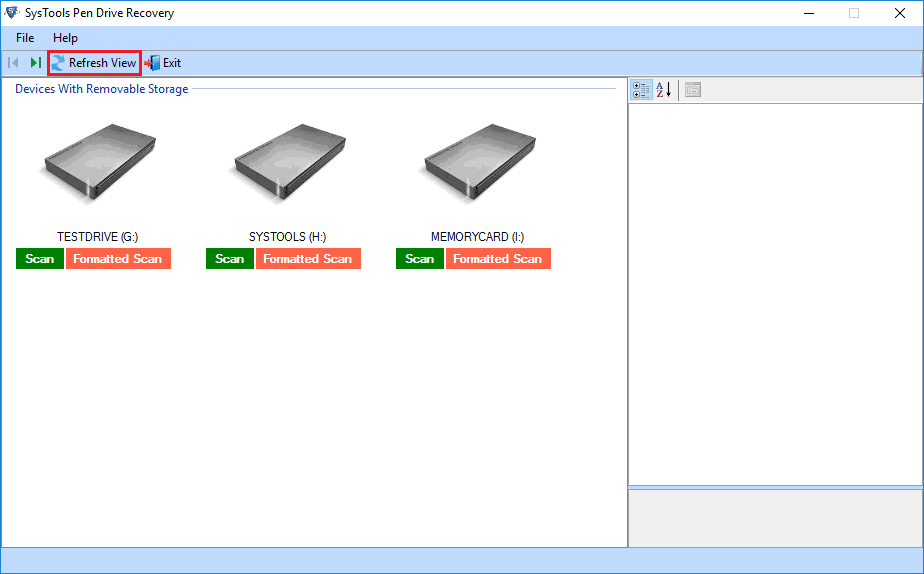 Step 3. Click on "Scan" to recover shift deleted from USB.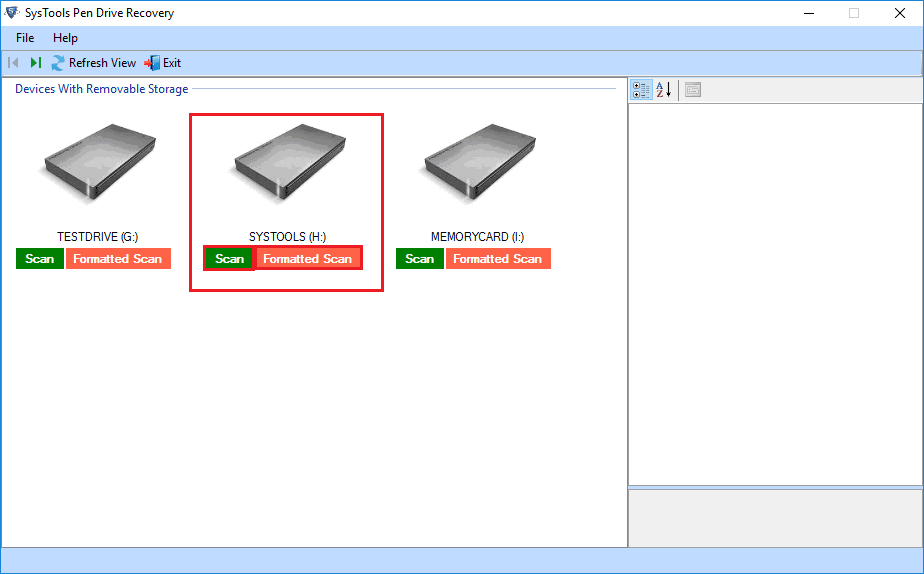 Step 4. Preview recovered files from USB deleted by antivirus and software will highlight the deleted items in red color.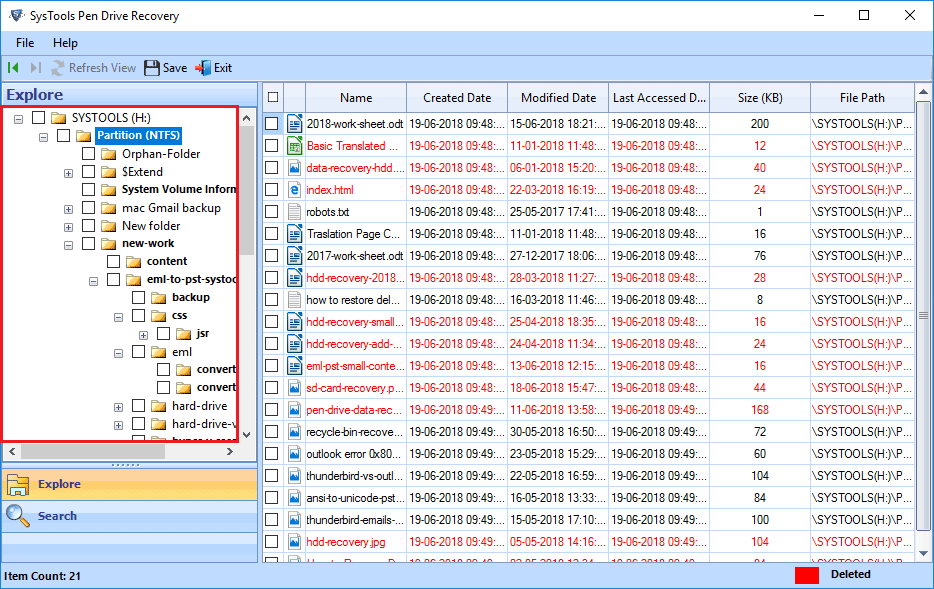 Step 5. Simply check the files from the right-side panel. Right-click on the selected files and hit on the save option to save data at any desired location.
Done! In simple 5 steps, you can extract delete files from a pen drive to your PC.
Concluding Lines
The solution provided here is legit and really convenient to follow. This utility is compatible to extract deleted files from a pen drive with all brands of external storage drive of any size. It allows the user to save selected data at any desired location without affecting or damaging the original data. In this article, we have explained the entire working of the software for the task to become easier for users. You can also go for the trial version of the tool which is freely available.