How to Open Eudora MBX Emails – Get Instant Solution Here
Opening the Eudora MBX file without an email client is a challenging task for most users. Sometimes, it is required to open and read Eudora MBOX emails without having an email client on the user's machine. In such a scenario, the users search for a trustworthy and instant way to open Eudora mbx emails. Thus, to make it easy for all the users out there, we are going to introduce an automated approach to read old Eudora emails without any email client dependency.
"A friend of mine shared the MBX file and now I am supposed to open that file. But the problem is that I really don't know how to read this as an email client that supports MBX files like Eudora which is not installed on my system. If there is an instant and reliable way to open Eudora MBX orphaned emails, please suggest it to me."
Table of Content
How to Open Eudora Emails With a Smart Approach
To read emails associated with orphan MBX files or without email client installation, one can rely on the FreeViewer MBOX File Viewer Tool. With this utility, users can easily open Eudora emails even if it is an orphan MBX file or the email client is not installed.
The tool is embedded with numerous functionalities such as multiple preview modes, sorting emails according to attributes, support for Windows 11/10/8.1/8/7, and all the below versions.
Working Steps to
Read Old Eudora Emails
The user needs to follow the steps explained below to open and read Eudora MBX emails:
Firstly, you need to download and install the tool on your system and launch it.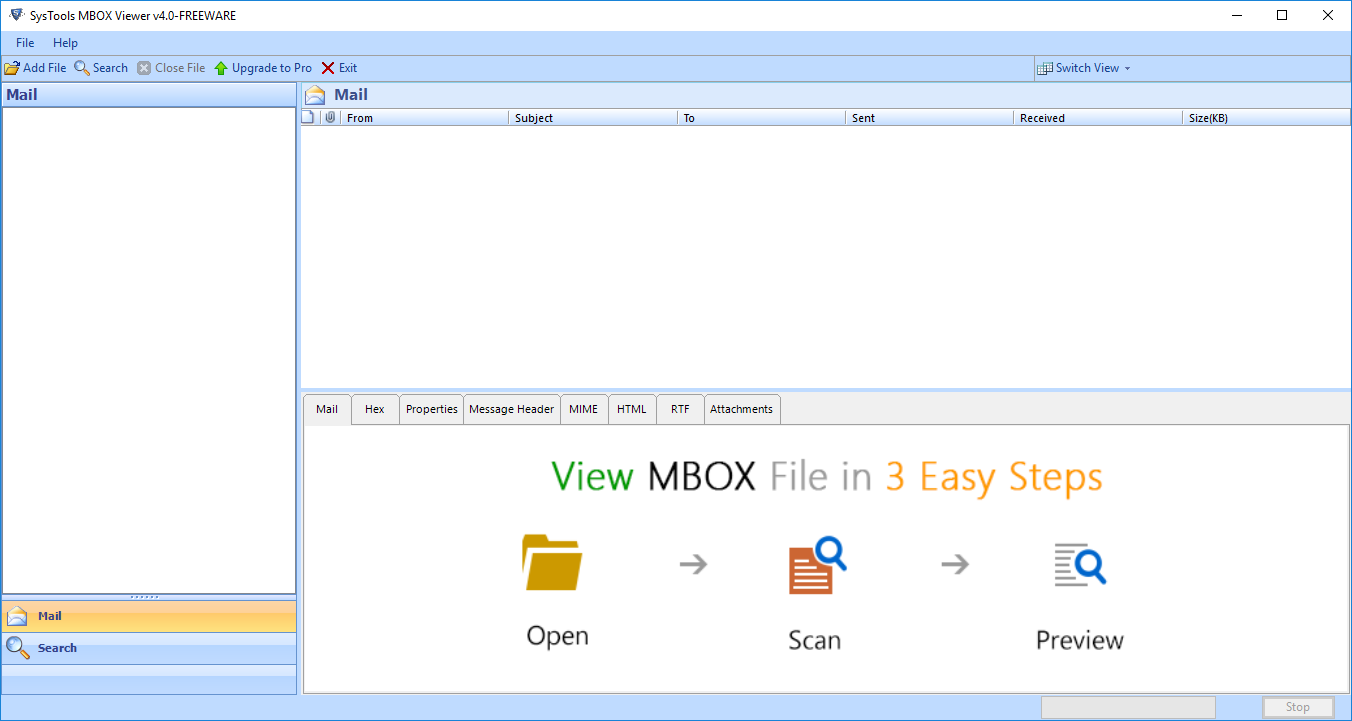 After that, click on the Add File button. In the Select Path, click on the Browse button to select the MBX file.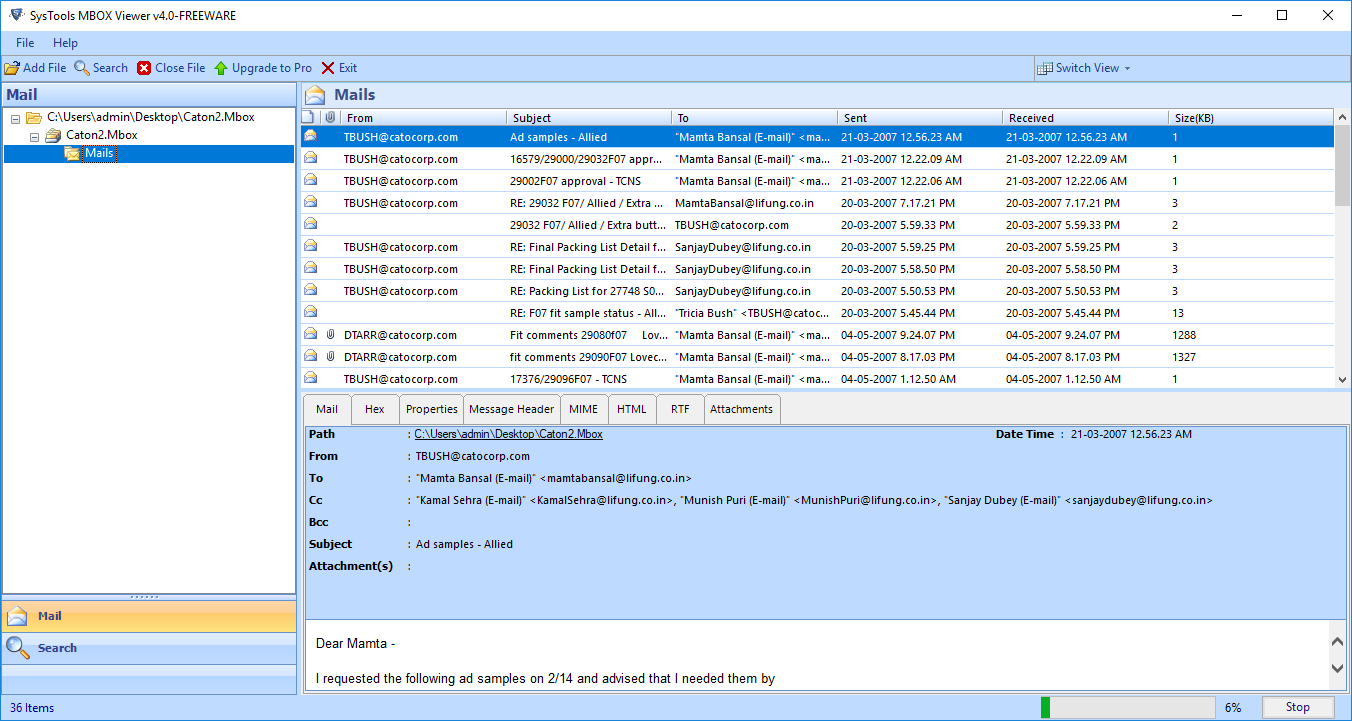 Now, tool provides two switch view modes to view MBOX files.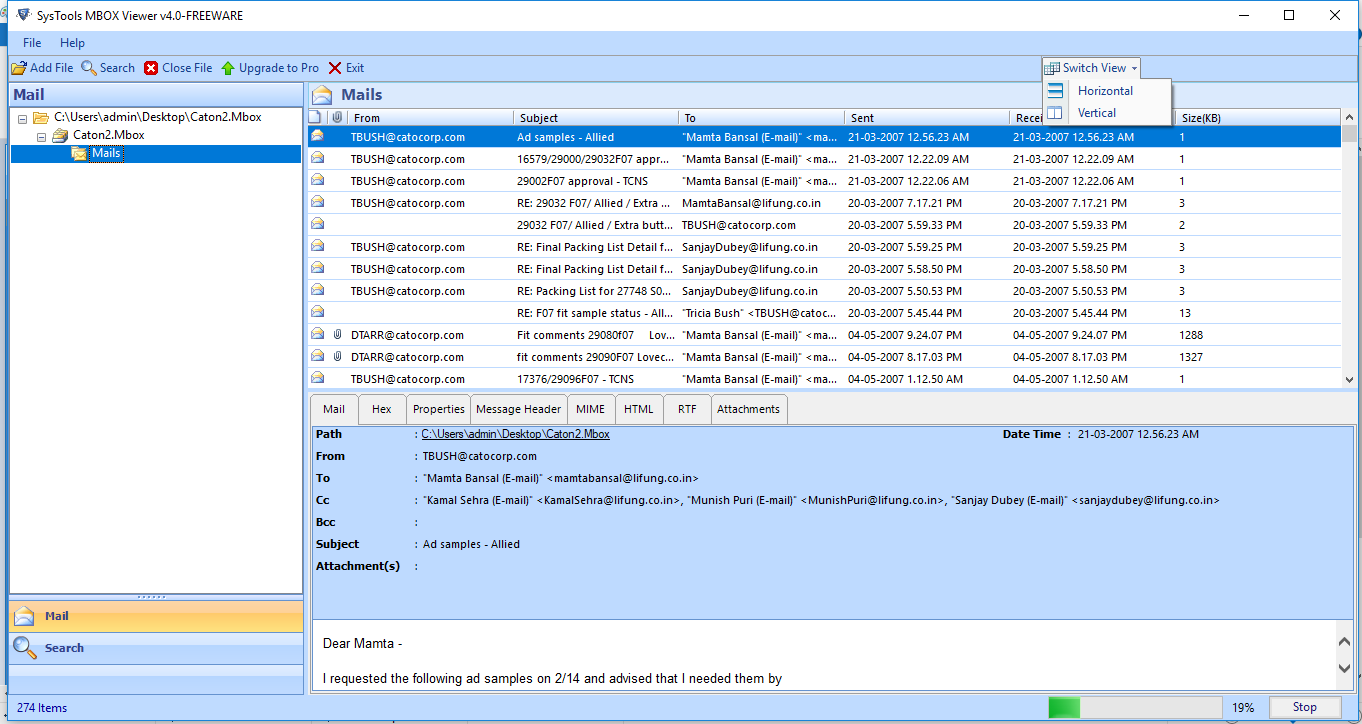 What Makes This Tool Different From Other Tools?
There are numerous features that make this application unique from other applications. Some features listed in the below section
This tool permits reading and opening MBOX/MBX/MBS files.
Installation of any email client not required.
The software offers multiple preview modes.
Compatible with Windows OS like Windows 11, 10, 8.1, 8, and all below editions.
By using this application there is no chance of data loss or security issues.
Users can read attributes associated with emails with this application.
Easy-to-use graphical user interface. technical and nontechnical both users can use this application with any difficulties
High speed and performance.
With this software, users can preview emails according to sender, size, receiver, attachments, received date, time, and sent
Final Verdict
Most of the time, the user faces issues while opening orphan Eudora emails. Thus, in the above section, we have explained an automated and reliable approach to reading old Eudora emails without any email client dependency. The user can make use of the above-mentioned MBOX Viewer software and take advantage of all the features associated with it.