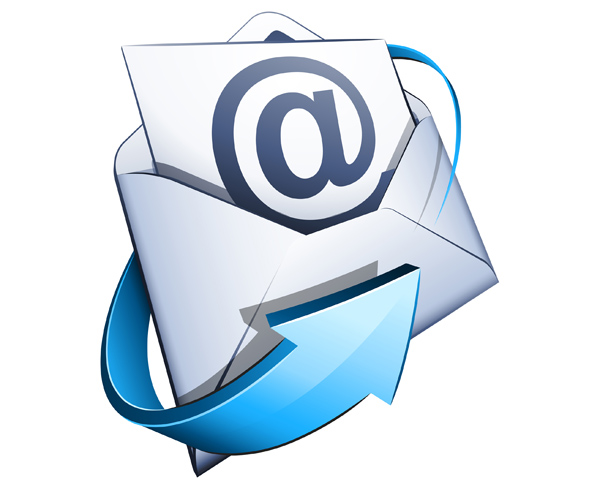 Opening Eudora MBX file without email client is a challenging task for most of the users. Sometimes, it is required to open and view Eudora MBOX emails without having email client on user's machine. In such a scenario, the users search for a trustworthy and instant way to open eudora mbx emails. Thus, to make it easy for all the users out there, we are going to introduce an automated approach to open Eudora MBX emails without any email client dependency.
"One of my friends has shared the MBX file, and now I am supposed to open that file. But the problem is, I really don't know how to view this as supporting email client for MBX file such as Eudora, is not installed on my system. If there is an instant and reliable way to open orphan Eudora MBX emails then, kindly suggest me.
Here Comes A Trick!
Open Eudora MBX Emails Via MBOX Viewer Software: A Smart Approach
To view emails associated with orphan MBX files or without email client installation, one can rely on FreeViewer MBOX Viewer tool. With this utility, the user can easily open Eudora MBX emails even if it is orphan MBX file or email client is not installed. The tool is embedded with numerous functionalities such as multiple preview modes, sort emails according to attributes, support Windows 10/8.1/8/7, and all the below versions. The user needs to follow the steps explained below to open and view Eudora MBX emails:
First of all, you need to download and install the MBOX Viewer tool on your system and launch it.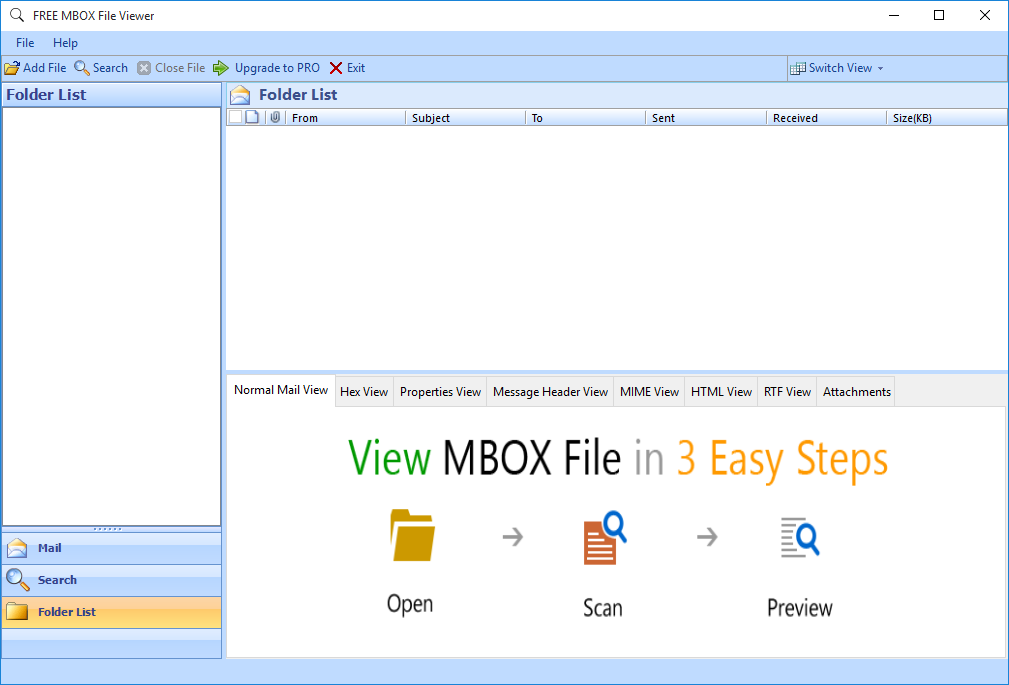 After that, click on the Add File button. In the Select Path, click on the Browse button to select MBX file.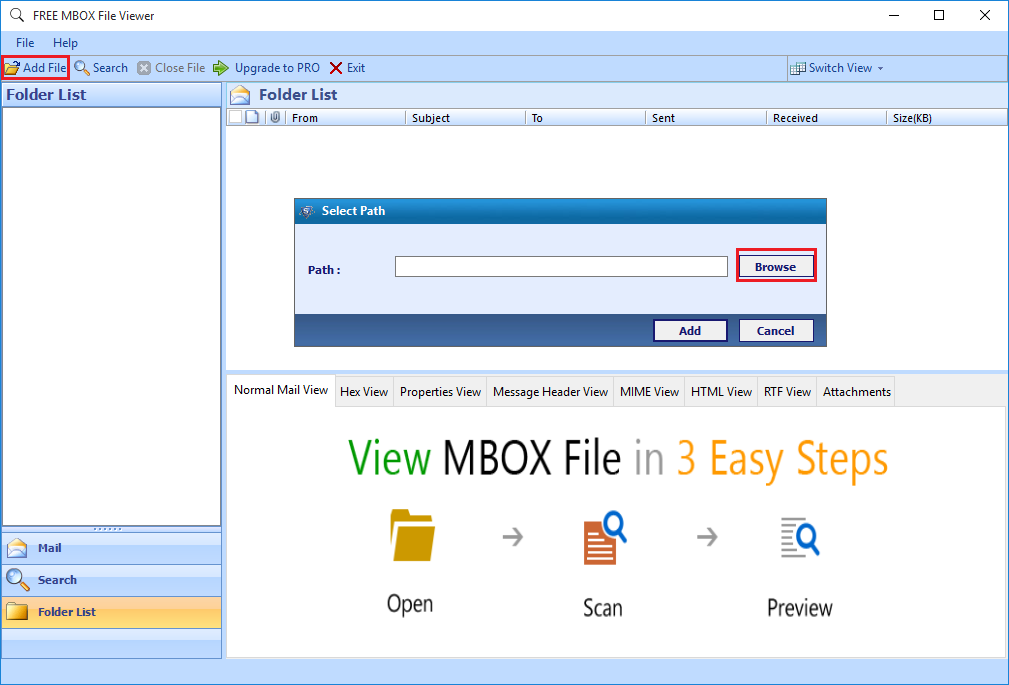 Now, navigate to the location where MBX file is saved, select the file and click on the Add button.
The software will begin the process to scan MBX file and will show emails related to MBX file.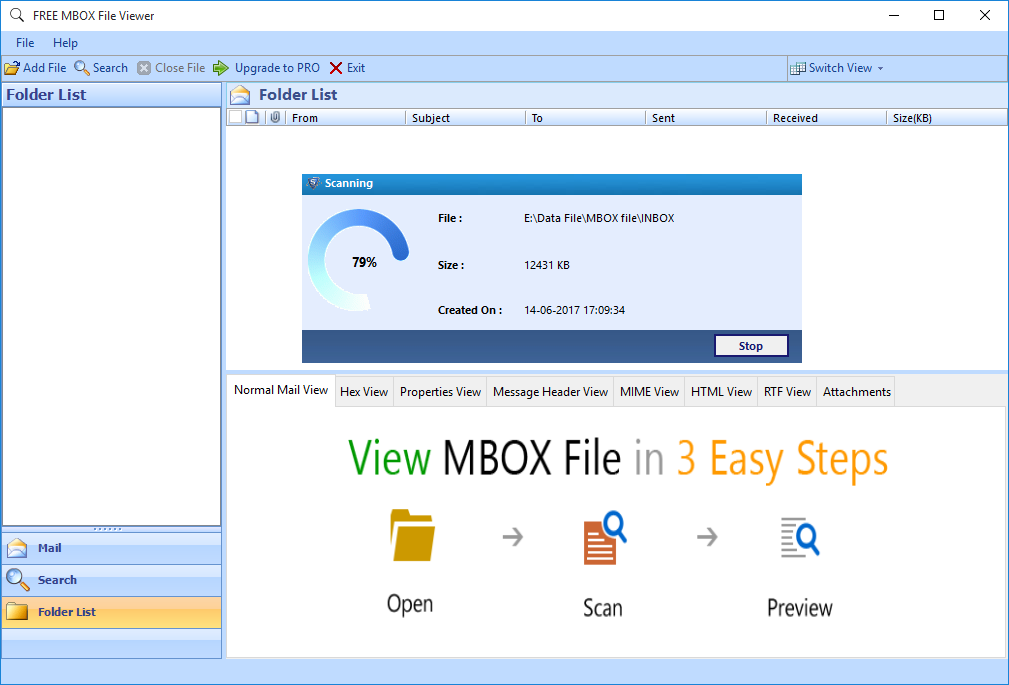 Next, you can easily select the MBX emails and view them. The software also displays details such as Form, Subject, To, Sent, Received, Size. You can also sort the MBX emails according to these attributes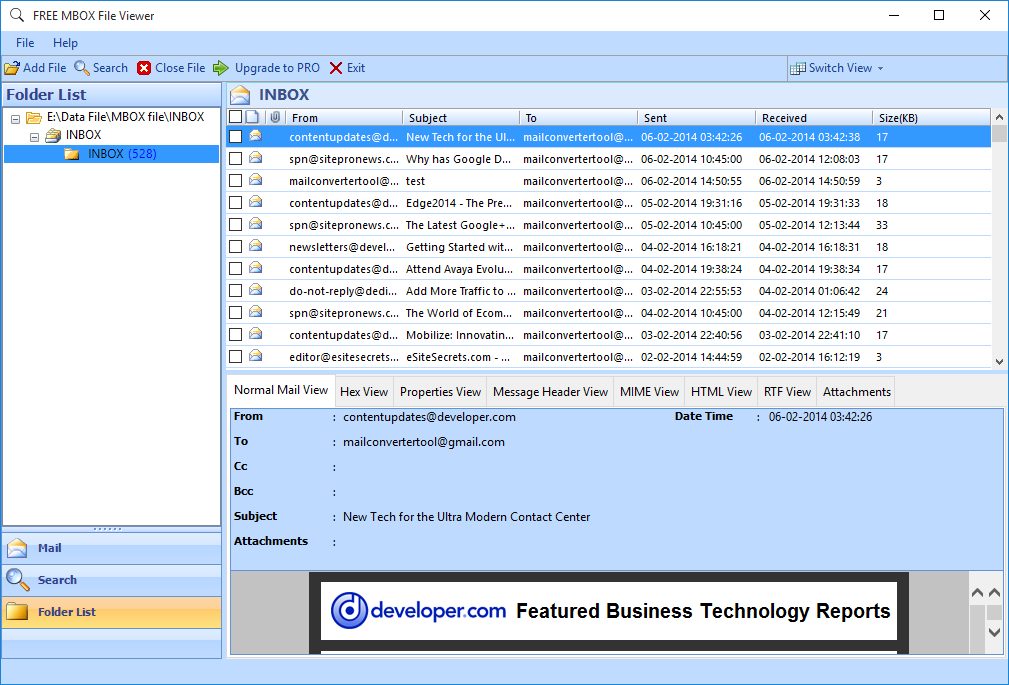 One can also make use of preview modes provided by the tool such as Properties View, MIME View, RTF View, Message Header View to open Eudora MBX emails.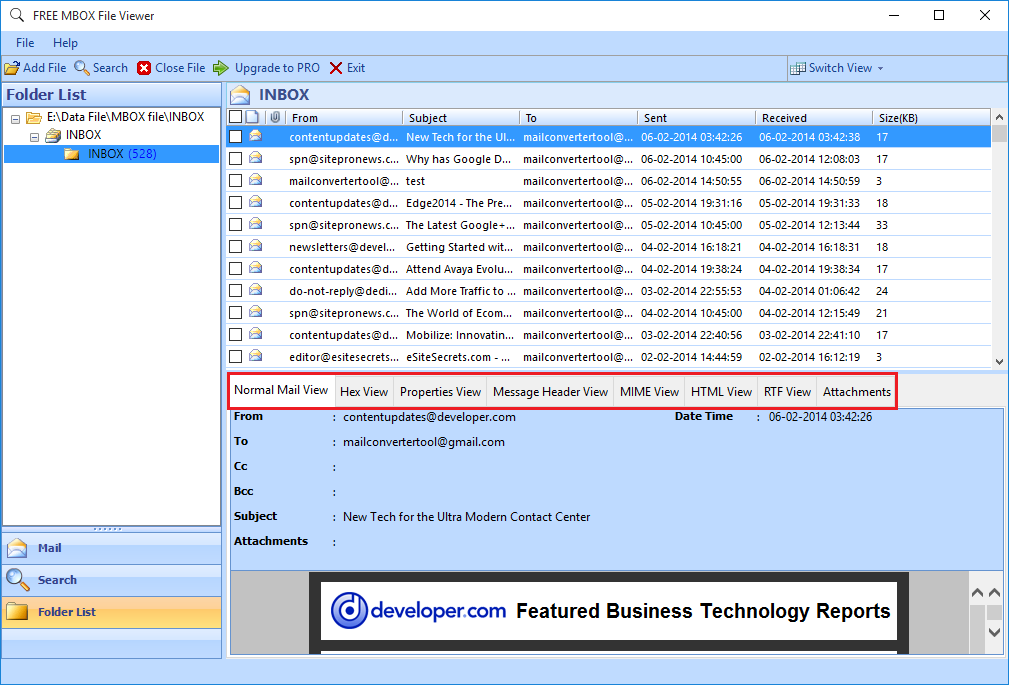 What Makes MBOX Viewer A Different Tool From Others Tools?
There are numerous features which make MBOX Viewer unique from other software. Some of the features are:
Permits to view MBOX/MBX/MBS files.
Installation of the email client is not required.
Provides multiple preview modes.
Compatible with Windows OS.
No chance of data loss or security issue.
View attributes associated with emails.
Easy-to-use graphical user interface.
High speed and performance.
Open Eudora MBX Emails In A Hassle-Free Way!
Most of the times, user faces issues while opening orphan Eudora MBX emails. Thus, in the above section, we have explained an automated and reliable approach to open Eudora MBX emails without any email client dependency. The user can make use of FreeViewer MBOX Viewer and take advantages of all the features associated with it.