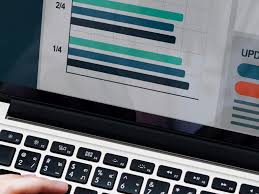 "I work for an organization made up of different departments and I am part of a forensic team. Recently my team assigned a secondary storage device that contains a lot of important criminal evidence. However, all files are saved in the format disk image file, so the file cannot be opened and read. Can you suggest an appropriate approach to extract data from disk image file on Windows? "
You also getting the same trouble while extracting the disk image file? Then, you are not alone. Many people have the same problem. Now, the query arises on how one can quickly open and view the content of the Disk image File? Therefore, In this blog, we are going to presents a smart and reliable solution on how to open disk image and extract disk image file data.
Know About Disk Image File and Its Benefits

A disk image file is a copy of all data on a storage device, like a floppy disk, hard drive, optical hard drive, or USB flash drive. It is often created by replicating the original storage device by sector. This includes structure and content. Also, the hard disk image can be saved as a virtual hard disk (VHD). It also allows you to keep all the properties of the source files and folders. There is no size limit for disc image files as the entire contents of the disc are recorded.
Extract data from disk image file is very important these days. Thus, disk image file is a convenient device, which helps to save important information. Some of the advantages are listed below:
Recovery ensures that your lost data is safe.
Best way to keep your crucial data secure.
Resizing of individual partitions of many file systems.
Creating exact replicas of the content of one Hard Drive/Volume
How Many Types of Disk Image File and How Does It Work?
There are several types of disk image files, some of which are primarily used for forensic purposes. Some of them are presented below.
E01 File: This file extension is recognized as "Encase Image File" and created on the Windows Platform.
DMG File: DMG files are created on MAC Operating System with extension .dmg
DD File: Linux Operating System is supported for creating DD image file with extension .dd
The Proficient Solution to Extract Data From Disk Image File
se Disk image viewer which is a freeware application to open, view and extract disk image file data. This tool will open disk image file that contains the files E01, DD and DMG on various platforms. The best part of this software is that you can restore deleted data from disk image file on a Windows machine.
Benefits of Using Free Disk File Image Viewer
Open and Deep Analyze Disk Files: You can load, scan and read all disk image files, including DMG, E01, and DD, without size restrictions. With Disk Image Viewer, you can directly open all saved data items.
Provides Advanced Search Capabilities: The software has search options that allow users to search for a specific file by typing their name in the search field. It also makes it easier to use date range filters, which only contain files in certain areas.
Recover Deleted Disk Image File: This application is capable of recovering lost or deleted disk image files. Besides, the software provides an immediate overview of all deleted files marked in red in the software area.
Preview Data in Disc Image File: After scanning, you can preview all of the recorded items with attributes such as file name, file size, etc.
Steps to Open, View and Extract Data From Disk Image File
1 – First of all, you have to download and install Disk Image Viewer tool.

2 -Now, click on the Open tab to proceed.
3 – Select E01, DMG, or DD as per your need. Click the Browse button and select the file
4 -Click the Scan button to preview and open disk image file items.
5 -After scanning the file, you can open, and view the contents of the selected Disk Image File.
Note – If you want to save items within the Disk image file, then you can upgrade the Disk Image Viewer tool.
Final Words
Backups play a very important role in keeping important information for future use. There is no manual method that you can use to extract data from disk image file. For this reason, the section above suggested an excellent solution called Disk Image Viewer Tool. This is designed to efficiently extract disk image file. We also explained the overall functionality of the tool and its amazing functionality.