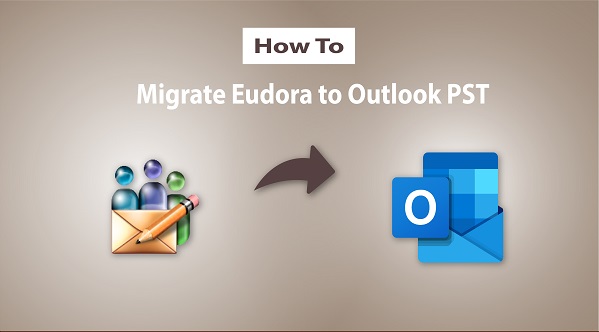 Is it possible to import Eudora to Outlook?
Yes, it is possible.
But, there are no direct means to do so. Neither Outlook, nor Eudora provides any method to migrate the emails. On one hand, there are no export facilities in the old Eudora Mail. On the other hand, the import facility in Outlook does not have any MBOX option.

In terms of mailbox files, the import facility only accept PST file. Since Eudora saves its files in MBX format, you cannot import it in Outlook.
But, No need to worry! As we said earlier, solution does exist.
In this article, we will define two methods to import Eudora to Outlook. While the first method makes use of a webmail account to connect and migrate emails between Eudora and Outlook; the second method provides a simple solution to convert Eudora MBOX to PST and import them in Outlook risk-free.
Choose your solution and obtain desired results.
#1 Free Method to Import Eudora Emails to Outlook
The free method is great to open Eudora MBX emails in Outlook. But it has its own risks to deal with. While it migrate emails with attachments, it is very cumbersome and time-consuming.
There are the steps:
Go to Special >> Settings… in the Eudora menu.
Select Personalities category and click New..
Input the details as follows:

User Name & Email Address: Gmail email address

Mail Server: imap.gmail.com

SMTP Server: smtp.gmail.com

Mark the Allow authorization option under Sending Mail.
In the Personality Extras category, select the following:
In the SSL category, select the following and click OK.

SSL for IMAP & SMTP: Required (Alternate Port)

Now, from the menu. select Window >> Mailboxes and click the new Gmail account.
Click rightmost Options button and choose Refresh Mailbox List from menu bar.
Input the Gmail password and click OK.
Once the email account is configured, copy the emails of Eudora and move them into the configured Gmail account.
Open MS Outlook and select File >> Account Settings >> Account Settings
Click New and enter your Gmail email address and click Connect.
Input password and click Connect.
Once the account is set up, click OK.
The emails get synchronized from the Eudora account in the Outlook email client.
#2 Simple Method to Migrate Emails from Eudora Application
There is no point in compromising quality over insignificant factors. DataHelp MBOX to PST Converter ensures the maintenance of quality along with quick and easy migration. It overcomes all the limitations of the manual methods and preserves images, headers along with other email attributes.
Location of MBX files of Eudora:
%appdata%\Qualcomm\Eudora
%appdata%\Roaming\Thunderbird\Profiles\xxxxxxxx.default\
Mac: Home\Document\Eudora\Mail
Follow the given steps to import Eudora to Outlook:
Start the DataHelp software and click the Select Files button.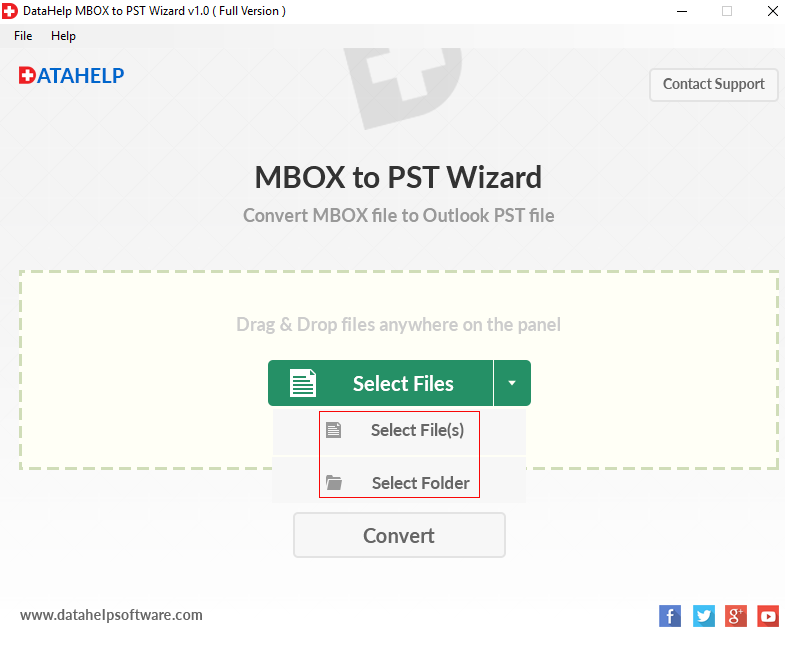 Use the Select Folder option to import multiple MBX files of Eudora at once.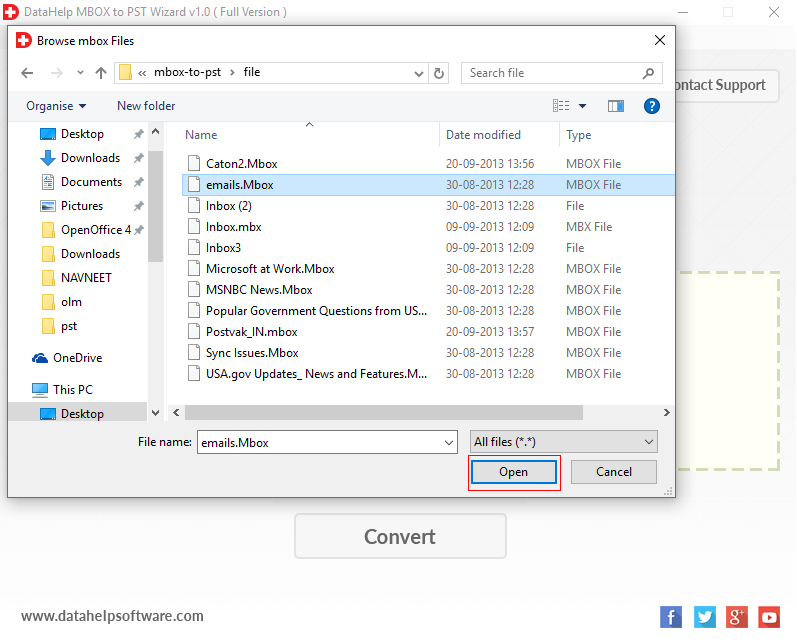 Now, click the Convert button once the files are added to the software.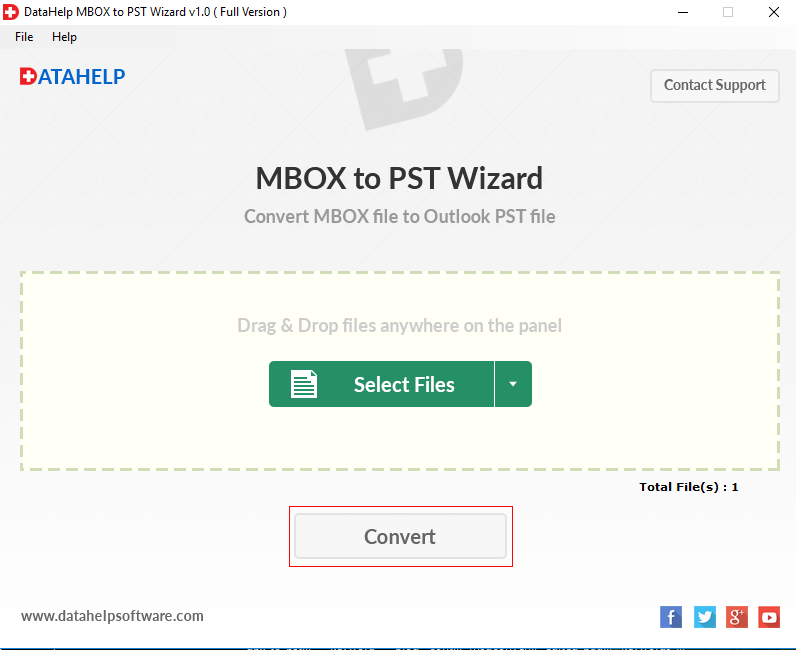 Click Browse(..) to select the location to save the PST files and select Ok button.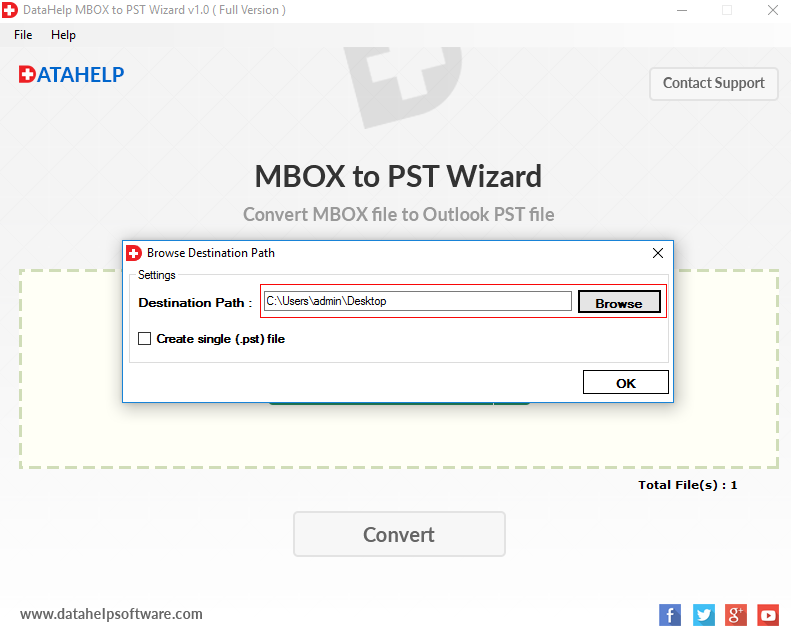 Once the files are converted, click Ok on the confirmation window.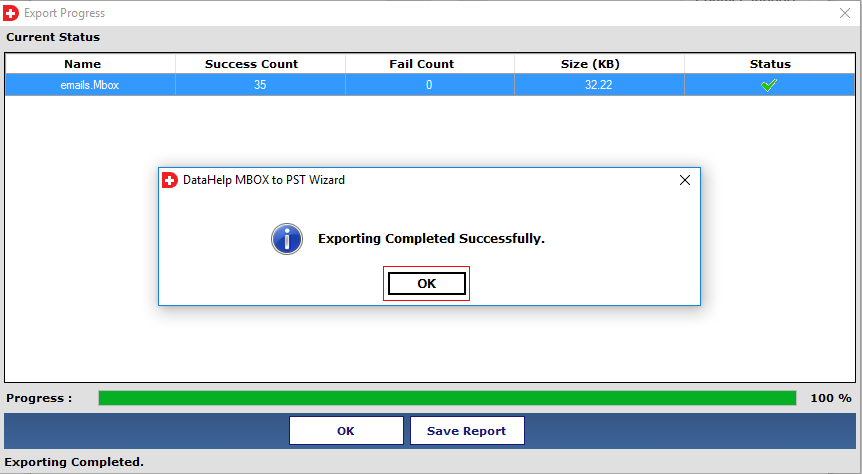 Note: To import MBOX files to Outlook, convert them into PST with the aforementioned steps and use Import/Export facility of Outlook to import these PST files.
Why Do We Care?
Eudora is an old email client. It was discontinued in 2006 by Qualcomm and in its place an open source version was created. Both these versions use two different variants of MBOX file. So, it becomes difficult for users who wish to import Eudora to Outlook.
Therefore, to deal with such user concerns, the article provides two simple steps to migrate Eudora emails. You can either configure the account for free migration or use the simple tool for seamless migration. Choose as per requirements.