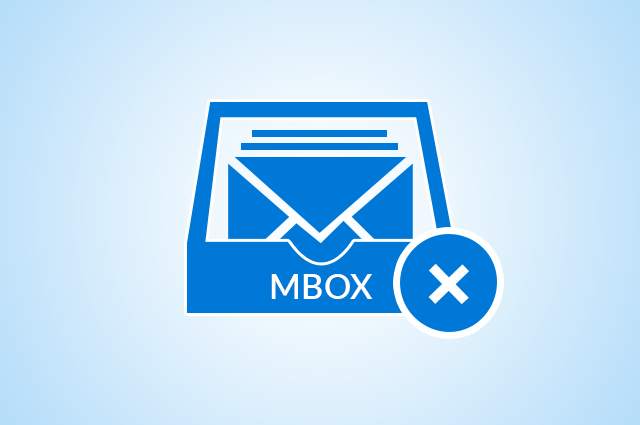 Are you among one of them who are facing "Mailbox isn't a valid MBOX file" error. Have you tried to resolve this issue? Or do you want to know a quick trick to rectify this problem? If your answer to all the questions is yes, then you have landed on the right place. Here, in this blog, we will enlighten users about how to fix error syncing inbox failed mailbox isn't a valid MBOX file manually as well as automatically. Before, that let us know the reason behind the occurrence of this error.
As we, all know with the increasing technology, emails are one of the main or major factors for performing cross-communication. Mozilla Thunderbird is among all other email applications, which is used for this propose. It stores the data in MBOX format. It is a versatile format to use and supported by various email clients. There are certain errors that are associated with MBOX format. Few of them are:
Unable to open emails
Oversized MBOX file
Unable to load emails
Repairing data items of .mbox
Mailbox isn't a valid MBOX file
Here, we are discussing the last error Mailbox is not a valid MBOX file.
Reason Behind the Error Mailbox Isn't a Valid MBOX File Message
MBOX is a versatile file format therefore used by several organizations for the business continuity. On the supporting email application of this format is Mozilla Thunderbird. Sometimes, users accessing MBOX file in Thunderbird may get an error message like "Mailbox is not a valid MBOX file." One of the major reasons behind this issue is the corruption in MBOX file. It can be due to improper shutdown of an email application, virus attack, power failure, etc. Let us take a query to understand the issue faced by a user:
Query
"While accessing Mozilla Thunderbird, suddenly an error message came to my screen as "Mailbox is not a valid MBOX file." It was the first time I was getting this error. I have tried to rectify it by using some manual solutions, but all my efforts go in vain. Tired and dejected, I have decided to take the guidance on this. Therefore, now I want to know a relevant trick to fix error syncing inbox failed mailbox isn't a valid MBOX file. Please help me out if anyone knows the solution."
Solution
This problem can be rectified by enabling IMAP logging. It can be done with the help of logging proxy, which is an additional program to log a specific connection. You need to follow these steps to perform this task:
Firstly, log a server type
You do not view the state of Mozilla Thunderbird's connection. It simplifies log, but it may result in some issues that are more difficult to discover
You will read the raw data without any explanatory information
Moreover, you will view the information of authentication. Nevertheless, to investigate secure authentication you need additional tools
You cannot log a connection, which is secure. Nor, a connection of on one the initial negotiation is done.
For the configuration of proxy, you need to change Mozilla Thunderbird's settings or you may change proxy settings to indicate localhost as a proxy server. By modifying the settings in Thunderbird, you may risk changing the nature of issues that you are examining. If it is feasible, examine proxy configuration with a running server before using it with the server you are examining.
To modify Mozilla Thunderbird server's settings, point Mozilla at server localhost & point logging proxy at the real server.
Now, to change proxy settings Tools>>Options>>General>>Connection Settings
Then, select "Manual proxy configuration" and set HTTP proxy as localhost
After this, mark the box "Use this proxy server for all protocols"
Finally, select the port; you have configured in the proxy.
Now, this method is quite tricky and may leave users in the confusing state. In addition, it is not a foolproof solution for the rectification of this error. This is the reason behind the need of users to look for a method that is relevant and assures guaranteed result. With this, they can easily repair corrupted or damaged MBOX files. Moreover, it is important to opt the for the right software.
MBOX to PST Converter: A Tool to Resolve this Issue
With the help of this software, it becomes very easy to repair damaged or corrupt MBOX file. Once the file is recovered, it will not display the error i.e. "Mailbox is not a valid MBOX file." The tool brings forth numerous features making the entire process to convert multiple MBOX file into PST easy and quick. It is compatible with all versions of Windows Operating System.
The Bottom Line
Thunderbird allows users to access the data in offline mode and therefore, becoming more famous among users. However, MBOX file (associated with Thunderbird) may display an error as "Mailbox is not a valid MBOX file" due to corruption in MBOX. Considering this, we have come up with a manual solution. Apart from this, users can opt for a third party utility to make the entire process rapid and accurate.