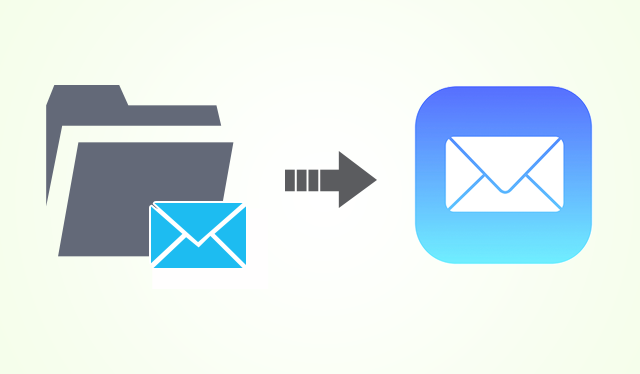 If you are searching for a solution to import Maildir to Apple Mail, then stop your search right here only because there is a powerful and reliable solution available, which is a perfect and comprehensive way to migrate Maildir to Mac Mail.
Maildir is an email file format and becomes a new and unique way of storing email messages. In this, for each email user, a separate directory is created, which is further divided into three sub-directories (cur, tmp, and new). There are various benefits of storing data in Maildir format because locating, retrieving, and deleting of any particular message is really easy.

However, it is not supported by most of the popularly used email client among both business and individual users. Thus, users keep on looking for a solution to move Maildir file to some other email client. On Mac machine, most of the users want to import Maildir to Apple Mail. Therefore, in this post, we have covered solution to convert Maildir to MBOX file format.
"One of my friends gave me Maildir file created from Thunderbird on Windows OS. But I am using Mac OS at my home. Now, this file contains some important details due to which I have to open it anyhow. However, I am using Apple Mail as a desktop-based email client. So, can anyone tell me how can I convert Maildir to Mac Mail with minimum efforts. It will be a great help."
Best Possible Method to Import Maildir to Apple Mail
As there is no direct solution available, using which a user can perform to move Maildir file to Apple Mail. To do this, one needs to break the process into two parts i.e. convert Maildir to MBOX format and then, import MBOX file to Apple Mail. Now, to know how both the steps can be performed, continue the article below:
Step 1: Convert Maildir File to Apple Mail via MBOX File Format
If a user wants to export Maildir file, then he or she should directly go for a third-party tool. It is because there is manual approach available that a user can use for the same. SysTools Maildir Converter tool is one such utility that migrates Maildir email messages into the desired format in just a few simple clicks without any hassle.
The software is designed in such a manner that even after conversion it keeps the message properties intact as the original. Moreover, it exports all attachments also associated with email messages in the desired format. Apart from all this, the software is capable to convert subdirectories of Maildir file i.e. cur, tmp, and new. A user can convert Maildir file created from any supportive application.
Step 2: Import Exported Maildir file to Mac Mail
After converting Maildir file to the intermediate file format, its time to import resultant file to Apple Mail to complete the process. Now, to do the same, follow the steps mentioned below:
First of all, you need to move the output file from Windows machine to Mac machine. To do this, USB flash drive or an external hard drive is one of the easiest ways.
Then, open Apple Mail application on the Mac machine.
3. After that, click on the File >> Import Mailboxes from the menu command.
4. Then, choose Files in mbox format option and click on the Continue button.
5. Now, you need to choose the exported file from the next window that you want to import and click on the Continue button.
6. After that, the import process will begin and when the process complete, a message will pop-up. You can verify the process by checking the email messages in Apple Mail application.
Related: Roundcube to Thunderbird Migration
Conclusion
Maildir file format is one the finest format used to store the email messages. But it is not supported by many applications like Mac Mail on the Mac machine. This is the reasons users want to import Maildir to Apple Mail. As there is no direct method available that a user can use to do the same. Therefore, the entire migration process is divided into two parts to convert Maildir file to Mac Mail. However, a user cannot directly transfer Maildir email messages to MBOX manually, so for that, a third-party tool is suggested that one can use without any hassle.