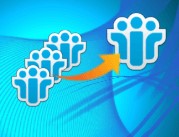 Lotus Notes, has gained its reputation as one of the most effectual desktop-based email clients, owing to collaborative functions like emailing, calendars, contacts management, file sharing, etc. it offers. In addition to the above services, it also provides a high level of security to its database that is secured to a level that cannot be decrypted anyhow. When it comes to the storage database of Lotus Notes, it makes use of NSF files aka Notes Storage Facility. The items like emails, calendars, tasks, etc. are stored in username.nsf file while the contacts are exclusively stored in names.nsf file. The multiple Lotus Notes accounts are easy to handle after merging NSF files.
Merging NSF Files of the Lotus Notes
Lotus Notes NSF files are the main database repository of Lotus Notes. Therefore, there can be multiple NSF files for a single account, which has been in use for a very long time. In addition to this, the user may opt for archiving the Notes database in multiple NSF files, in order to use it for future reference as the backup database.
However, at certain times, there may arise a need for merging multiple NSF files. For example, an employee may need to merge his current NSF file with an ex-employee's NSF file in order to be acquainted with the different clients and project details. This makes it easy for the user to manage data belonging to both the NSF files together in a single file.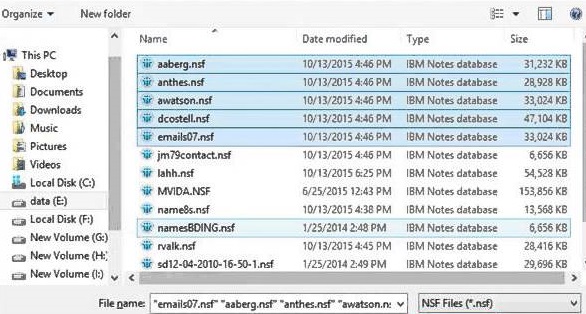 Process to Merge Multiple Lotus Notes NSF Files
It is to be noted that there exists no manual method, with the help of, which multiple NSF files can be merged in a single NSF file. However, with the assistance of third-party application like SysTools NSF Merge, multiple NSF files can be merged into a single NSF file.


The software offers two merging options-Join and Merge. The join option joins the multiple NSF files in a single NSF file in which each file is designated as different folders. On the other hand, the Merge option merges the similar folders of the entire NSF files into a single folder. For example, inbox folders of input files will be merged into a single inbox folder. It also offers the option to exclude the duplicate items and deleted items from being merged.
Steps for Merging NSF Files
1. Click on Add File option to add the NSF files.
2. Select the Join/Merge option as per your requirement.
3. Select the Remove Duplicates option to remove duplicate items from merging.
4. Click on Exclude Deleted Items option in case you do not want to combine deleted emails.
5. Select a destination folder and select the merging NSF files option.
Advantages of Merging Multiple NSF files
1. Easy access to multiple NSF files data
Combining multiple NSF files together into a single NSF file gives the user easy access to the data belonging to all the files in a single file. The user does not require going through different NSF files for accessing the required data.
2. Management of different databases
With merging multiple NSF files, management of bulk NSF file becomes easier. The user can merge all the desired NSF files into a single database and get rid of the task of opening each NSF file when required. The NSF file created after merging can also be used in case the user is upgrading to a new version of Lotus Notes and want to take the entire data of the older version.
3. Backing up different files in single NSF
The user can merge different NSF files into a single NSF file for the purpose of using the output NSF as the backup file. This backup file can be kept for future reference as well as can be used to share the Notes data with other users if required.
Conclusion
Merging NSF files enables the user to efficaciously manage the multiple NSF files in a single database, thus reducing the unnecessary efforts and time investment. For performing the nsf files combine process, NSF Merge is the best utility that a user should go for.