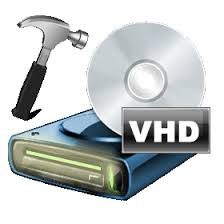 Everyone at some point in their life has experienced the loss of their crucial data. However, losing any part of the data may severely affect the whole business or someone's personal life. Therefore, backing up the prime data has now become the most important part of their day to day life. To backup, their important data, users use any type of storage device such as hard disk, pen drive, virtual machine, etc., but the most widely used are the virtual machine. In the worst scenario, if data gets deleted from the virtual machine also, then the question arises how to recover deleted files from virtual machine. Thus, this post will let you know what exactly is a virtual machine and how to restore deleted data from virtual machine.

What is Virtual Machine?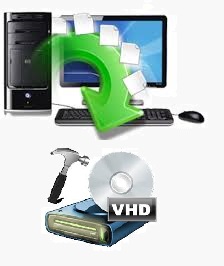 A virtual machine is a type of software program that renders its users functionality of physical hard disk. It creates images of data stored with it or imitates as a dedicated hard disk to the system. A user can easily use this Virtual Machine on multiple OS, which means on Windows machine also or on any other OS such as Linux, Mac, etc. However, it becomes more convenient for a user to store data(Backup). But there are some situations or reasons due to which a user may accidentally delete some important files or file from the virtual machine and how a user can easily restore deleted data from the drive are discussed in the following segments
Why Virtual Machine Gets Corrupted?
Virtual machines have a variety of benefits when compared with physical machines but it has some vulnerabilities also with physical hosts. All these vulnerabilities lead to the file system corruption and information loss because of:
the sudden shutdown of the system,
virus attacks,
system or hardware malfunctions,
system corruption etc.
Moreover, when the file gets corrupted it displays an error message every time a user tries to access these files such as 'Inaccessible file format' or 'The file or directory is corrupted and unreadable'. But there is a way to restore deleted data from the drive by performing below easy steps.
Techniques to Restore Deleted Data from a Virtual Machine
One can restore deleted data from the drive before lost the files are overwritten. The virtual machine maintains files in the same method as hard drives. In addition, the operating system maintains the record of files stored on the hard drive via the file system or specifically using pointers.
When a user deletes a file from a virtual machine, the operating system deletes file data from the pointer and marks that sector occupied by the file as accessible. However, there are full chances that one can easily recover deleted files before new information overwrites the sectors containing deleted information.
Manually Recover Deleted Files from Virtual Machine
One can easily recover the corrupt files (VHD or VHDX files) from a Virtual Machine manually. To do the same, follow the steps mentioned below:
1. First of all, a user needs to create a new Virtual Server, and add a new hard disk
2. Now click on Settings option, and choose the newly created hard disk. Then, Browse to the VHD file
3. After that, click the Virtual Disk Wizard, and click on the Compact option. Please ensure the Convert it to a fixed-size virtual hard disk option is checked
Note: If the original size of the VHD is 40 GB but, contains only 10 GB of data, then the new VHD file is compacted to 10 GB only.
4. Now, a user can save this VHD file as a new one with a new name, which is optional
As the VHD file is compacted successfully, one can copy the VHD file back to the original server and try to mount it.
Using the manual procedure to recover deleted files from a virtual machine is not a cup of cake for all. However, restoring VHD files using manual approach requires lots of time and patience. Moreover, after such time-consuming work, there are full chances that the process fails and a user will lose data permanently.
Recover Deleted Files from Virtual Machine Using Hyper-V Recovery
In order to have an easy, simple, less patient and more affordable way to recover deleted files from Virtual Machine a user can go for a trusted third party solution i.e. Hyper-V Recovery Software. The tool is specially designed to restore deleted data of VHD file format. In addition, the software recovers even permanently deleted .vhd partition also. It restores both static and dynamic .vhd of NTFS (4, 5, 8)and FAT (16, 32) file system. So, by performing the above recovery method a user can easily restore deleted data from their drive.
Benefits of Hyper-V Recovery
Recover complete VHD file data.
Provides preview all items along with attributes.
Option to save the scan report for the data partition.
Offers different scanning VHD file scanning modes.
Save recovered VHD file data with meta properties.
Advanced search option within recovered VHD file.
Conclusion
Corruption and lost file have now become a very common issue. Therefore, after understanding the reason behind the corruption of virtual machine files, we have discussed various techniques to restore deleted data from the drive the same issue. Thus, a user can easily choose any of the two methods discussed above to restore deleted data from the drive. To overcome the challenges faced by users in a manual procedure, a third party tool i.e. Hyper-V recovery software is suggested. It can also be treated as a one-stop solution to recover deleted files from virtual machines.