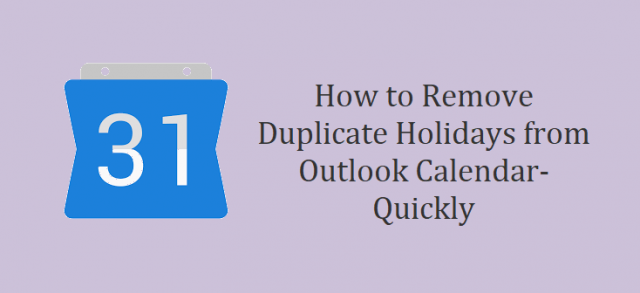 Keen to know how to remove duplicate holidays from Outlook Calendar? Then you are on the right page because here in this blog we are going to discuss an effective way to draw out the duplicate holiday entries from Microsoft Outlook.
Well, we know that Outlook is one of the most used email clients to manage our emails and meetings. Moreover, Outlook has an inbuilt feature to add holidays into its default calendar. This feature is unquestionably pretty convenient for users to maintain their holidays.
But sometimes by mistake or accidentally, we have added the same holiday entries in Outlook, or duplicated it while syncing calendar data with smartphones. And these redundant holidays entries not only take place in your Microsoft Outlook calendar but also create a dilemma while using the Outlook calendar. So, in this scenario, you simply want to remove it from the Outlook

Therefore, the upcoming section in this article will surely help you remove the duplicate holiday entries from Outlook
Remove Duplicate Holidays from Outlook Calendar- Manually
If you are searching the manual method to get over from duplicate holiday entries, then in this section we are going to discuss a manual technique to delete duplicate holidays from Outlook calendar. Now, follow the listed below steps to remove all holidays
First, start with, launching the Outlook program on your system
Then access the Calendar folder
Next, go to the View tab and choose Change View >> List
After that, click on the Categories button in the Arrangement group
Next, you will see that all the appointments have been grouped by categories
Now you can find out the "Holiday" group
After all the settings, click on the "Holiday" group header and press Delete key
Now, all the existing holidays have been removed from Outlook Calendar
Step to Re-add Holiday in Outlook Calendar
Go to File >> Options".
A popup of Outlook Options will appear, now go to the Calendar tab
Now, you will be able to see the "Add Holidays" button under the calendar tab
Select a location, such as "United States" and click on the "OK" button
After selecting the location all the holidays have been imported once again into the default Outlook calendar
Automated Solution to Remove remove duplicate holidays from Outlook calendar
As we see above the manual method contains lots of steps to complete this process that makes this task so time-consuming and lengthy. So, if you do not want to waste your time memorizing the steps. It is better to go with an automated solution that easily removes any duplicate items from Outlook. And SysTools Outlook Duplicate Remover Tool is the utility that effortlessly removes all duplicates from Outlook such as emails, contacts, calendar entries, notes, task, and journals, It means it is a single toolkit that deals with every duplicate items in Outlook as well as it supports Outlook PST, OST and BAK files too.

Follow the steps to Remove Duplicate holidays from Outlook Calendar
1: Initiate with downloading and installing the software on your Windows machine.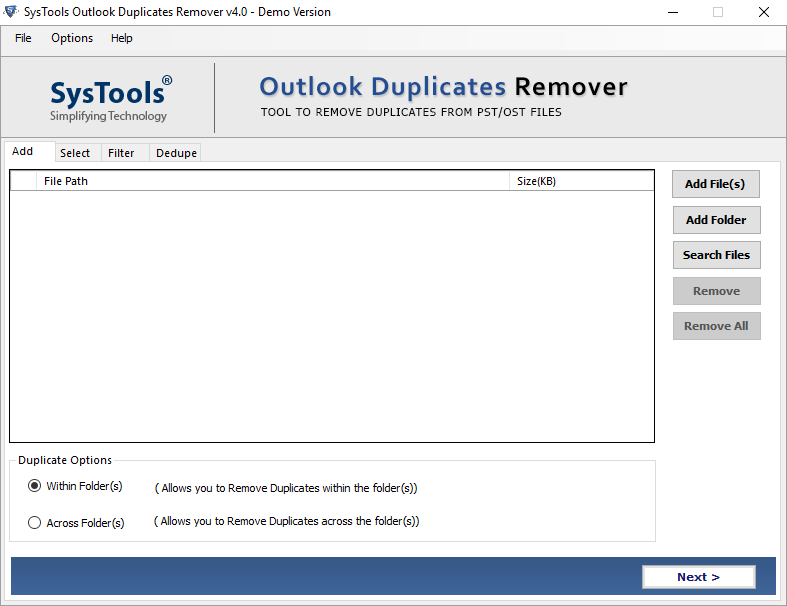 2: Click on the Add File(s) or Add Folders option to select the PST file.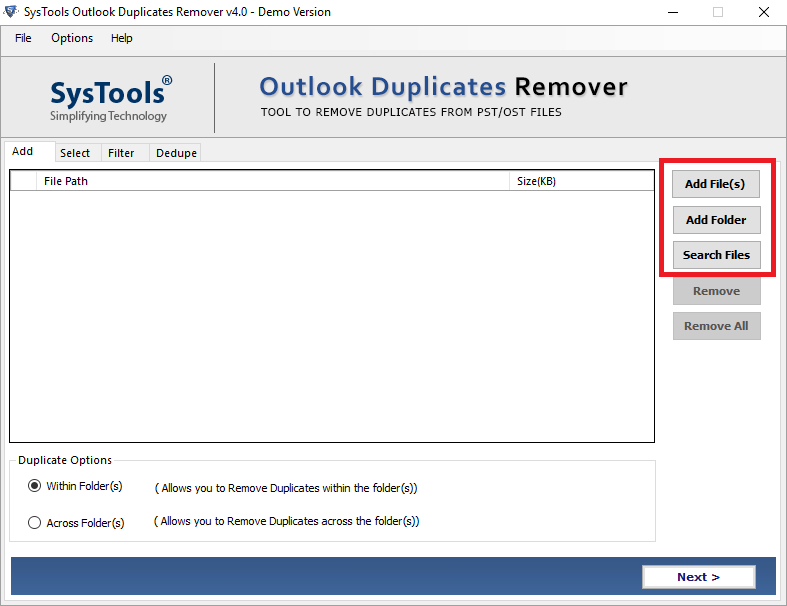 3: Select the Destination path to save PST file after completing the process.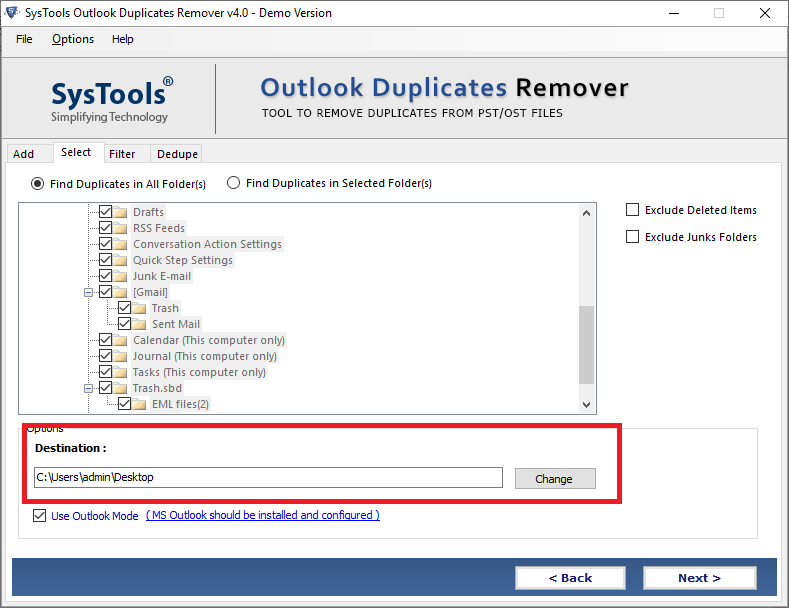 4: Now choose the calendar checkbox provided in the Category Item section.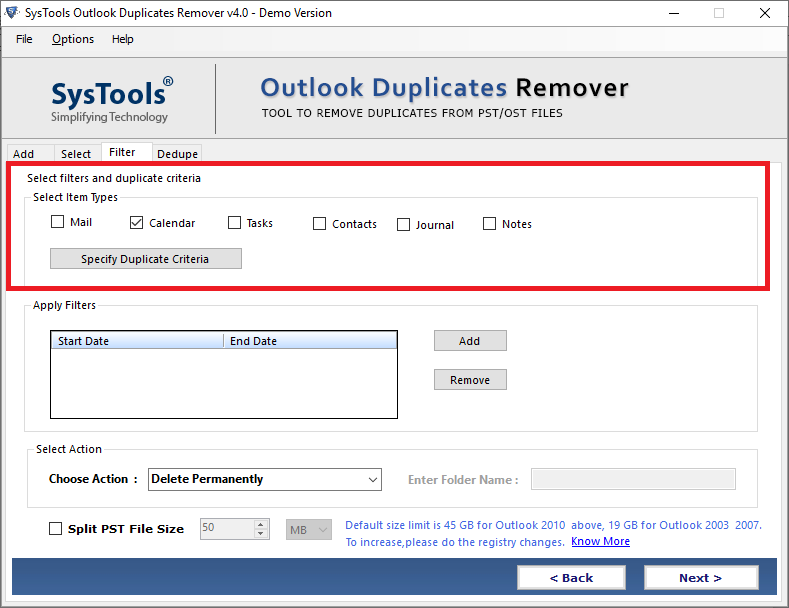 5: Choose the Specify Duplicate Criteria to customize the duplicate removal process.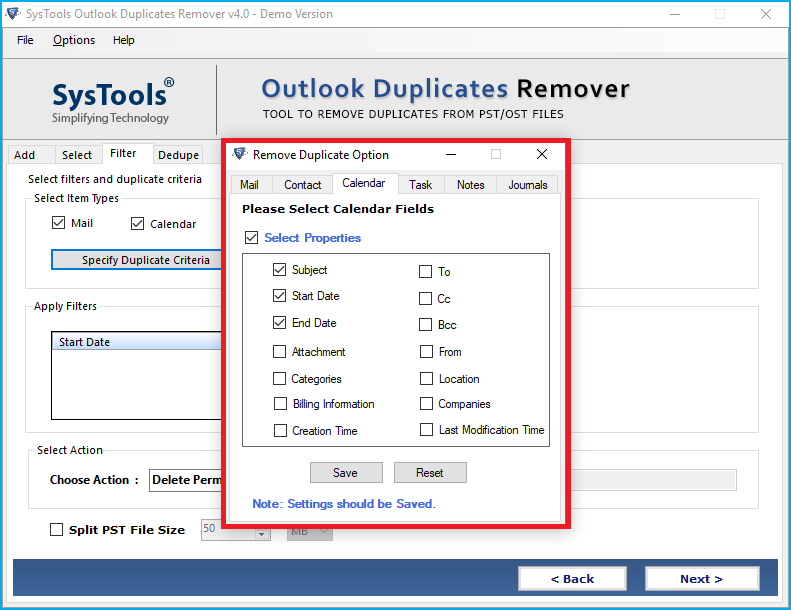 6: Select the action that you want to apply on duplicate calendar entries.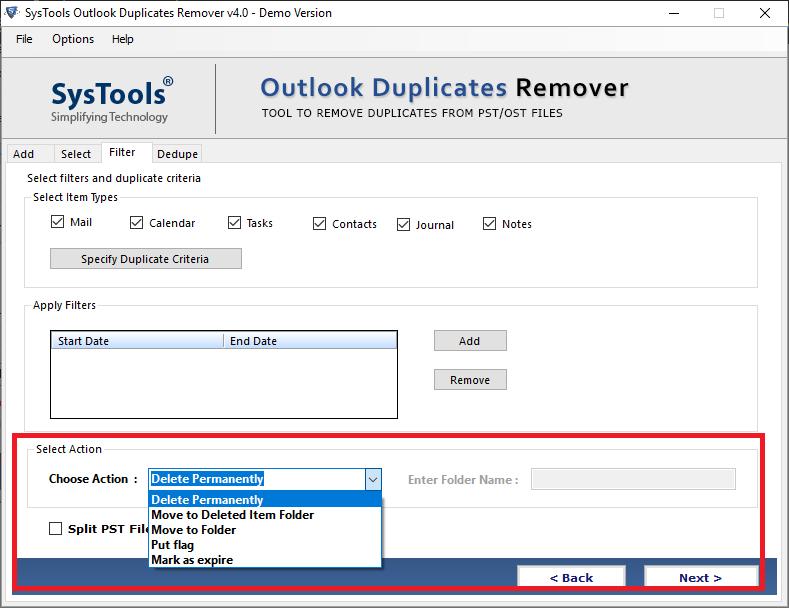 7: Once all settings are done click on the Next button to start the of remove duplicate holidays from Outlook calendar.
Why this Software?
No need to memorize the complicated steps it a simple user interface tool that deals well Outlook duplication issues
Capable to maintain the folder structure and no data loss during the whole process of removing duplicate holidays from the Outlook calendar.
Provide various fields and filter options for users' conveniences during the deduplication process.
Facilitated action features for duplicates items in Microsoft Outlook.
You Might be Interested: How to Resolve multiple copies of the same emails in Outlook
Time to Wrap-Up
We know that holidays are very important for users, but the duplicates holidays create difficulty during finding the right one. Therefore, it is very important to remove it from Outlook calendar. So, in the above blog, we have discussed the manual as well as an automated solution to remove duplicate holidays from Outlook calendar. Now, it is up to you to choose the right one for you.