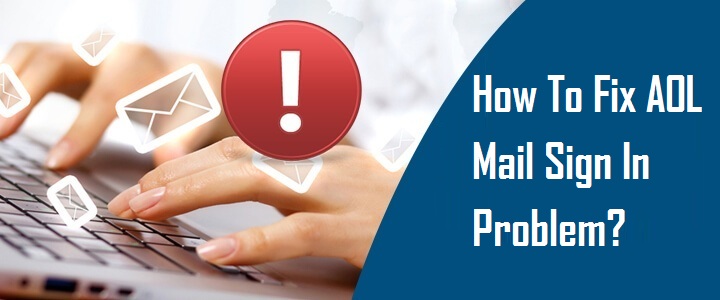 "Hello everyone, I do not know what is the issue with my AOL Mail account. Actually, I am trying to open my account from last 2 days, but it shows authentication error. But, I entered each detail correctly. Can anyone help me to resolve the AOL Mail Login issues?"
If you also have a similar query as stated above and looking for a workaround, then stick your eyes on this article. In this technical guide, we are going to show you how to fix AOL email problems with some easy tricks. So, your work will never be compromised.
Best Solution to Overcome AOL Sign in Problems
No doubt! AOL web client works very well as a free email service. But, it is a place of annoying errors – which is true. This is the reason we have always suggested you take AOL email backup on the local machine. A backup copy not only saves an exact copy of the messages on PC but always ensure the availability of AOL emails in every online disastrous scenario.
To create the backup of messages, just take the help of AOL Mail Backup. A slick utility that authentically exports a copy of AOL emails in MBOX, Outlook PST, MSG, and EML formats on Windows system. Above all, the tool can download emails of the particular timeline using email date filter option. Apart from this, if you have the @verizon.net account and that uses AOL Mail service, the tool can take backup of this account as well. Moreover, there is a Delete After Download functionality that can vanish all the emails from AOL server once they are saved on the PC.
Now, in the subsequent article, we are going to show some techniques to resolve AOL email problems without any headache.
Potential issues of AOL Mail Account
In this following section, readers will learn all the possible technical glitches that happen in AOL online account. Here, we describe the complete list of errors.
1. AOL Mail Sign in Problems
AOL Mail login issues are commonly faced by the users. This issue is further classified into three categories.
Authentication Problem – Blerk! Error 1 message generally pops-up when an outdated browser is used to login into AOL account. Plus, you can also receive the different error codes that convey the same meaning such as ERR1100, ERR1102, ERR1103, ERR1106, ERR1107, ERR1108, ERR1109, ERR1110, ERR1112, ERR1113, ERR1114, ERR1115, ERR1122, ERR1123, ERR1124, or ERR1125.
Login Glitch (GAH! Error 1111)– This issue happens when a user enters the right credential, but unable to access the account because the login derailed.
Unsupported Account – ZOIDS! Error 9 is one among the AOL email problems that occur when a user tries to sign-in into an account that is no longer supported by AOL. Apart from this, GAH! ERROR 11 along with ERR137 is a message that pop-up when you try to login into a deactivate AOL account. Actually, if there is no activity in mail account for more than 180 days, then it will be deleted from the AOL web server.
2. Data Items Not Loaded
Many times, the users signed-in easily but mailbox items not be displayed on the screen. The following are the errors linked to this problem.
GAH! ERROR 2 – Due to the network problem, the entire mailbox cannot be accessed by AOL account users.
ERR800 AOL Error – Unable to open AOL Inbox mail folder.
BLERK! Error 4 & 5/ ERR136/ ERR101/ ERR125/ ERR1801/ ERR140– Unable to load AOL emails.
GAH! ERROR 15 – Attachment associated with email is missing.
BLERK! ERROR 13 – Unable to load AOL Calendar.
3. ERR2600 With ZOIDS! ERROR 16
If your mail profile violates the terms and condition of AOL account, then these kinds of AOL Mail issues come into existence. To troubleshoot this problem, you need to report the support team of AOL service.
4. GAH! Error 7
During login, if the Javascript and cookies are disabled in the browser, then this error generates. To resolve this AOL email issue, just enable the Javascript and cookies option. After that, again start the browser and login into AOL account.
After understanding all the errors, let's have a look at how to troubleshoot all these errors.
Techniques to Resolve AOL Email Problems
If there is an AOL Mail sign-in issue, then change the browser with another one and again try to login into AOL account. If the problem still persists, then check security settings of the current browser and also clear your cached files. Plus, make sure that you are not using an old bookmarked link for AOL login.
In such a situation, when you frequently face authentication and sign-in issue, then change the password of the account with a difficult one.
When the mailbox items cannot be loaded properly, then replace the browser or check the setting of a firewall. Sometimes, the firewall does not allow emails to load it completely.
All these are the basic resolving workarounds that helps user a lot to overcome AOL Sign in problems.
Ending Note
When you try to open your mail but it is not started, then probably it is a mind-scratching situation. And all the errors are unexpected and can occur anytime. Therefore, in this article, we have discussed all the common AOL email issues along with its solutions. So, whenever you will face any glitch, then with the help of above techniques you can easily resolve AOL email problems without any hassle. But it is always advised to make a backup copy of emails with the help of AOL Mail Backup software.