A Perfect Guide to Export Thunderbird Contacts to iPhone
Ivanna Carlos
| Modified: September 2nd, 2021 ~ 6 Minutes Reading
Mozilla Thunderbird is an open-source computer email application and it is supported in Windows, Linux, and Mac OS. Thunderbird can manage news feed, address book, emails and also supports various identities of any account. Many professional and individual Thunderbird users use Mozilla Address Book to save their official and personal contacts information.
However, whenever they need to transfer / export Thunderbird Contacts to iPhone they search for various techniques to execute this operation. In this article, we are providing the total solution to export Thunderbird Address Book to CSV / VCF file which can be easily transferred to iPhone.
Note: Download SysTools MAB Converter software to easily transfer contacts to iPhone or export Thunderbird Contacts to Office 365.

Techniques to Export Thunderbird Address Book to iPhone
In this section, we will discuss all possible methods to export Thunderbird MAB to iPhone.
Manual Methods – Thunderbird Address Book Sync to iPhone
Here are all manual techniques to export Thunderbird Contacts to iPhone. Before opting any of the mentioned methods, you have to convert your Thunderbird contacts into VCF / CSV file format. Here is how to do that:
Step-1: Launch your Thunderbird and go to Address Book option.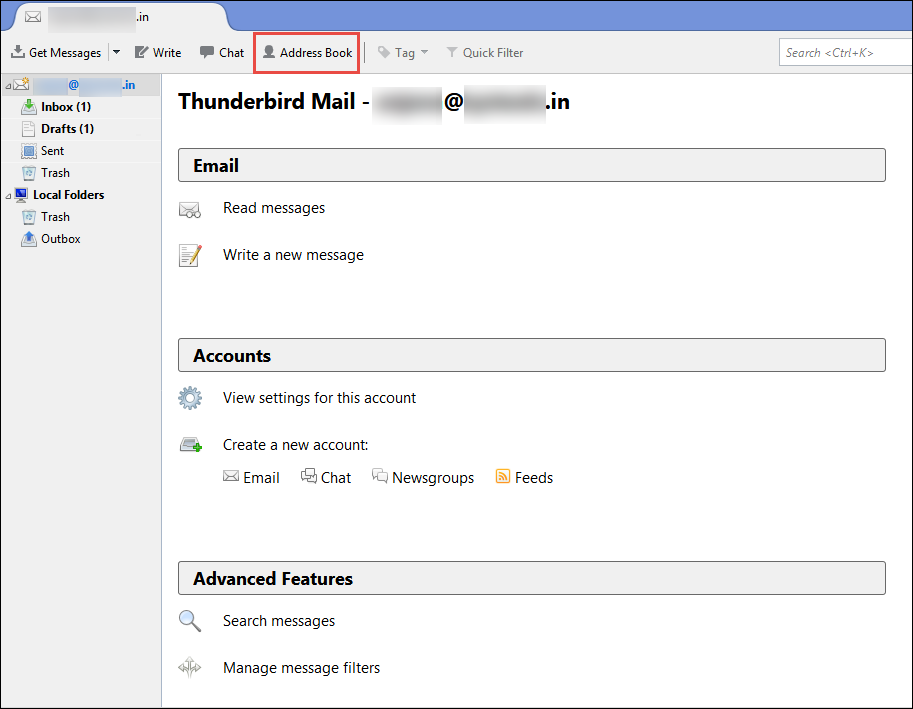 Step-2: In new wizard, click on Tools menu and then select Export option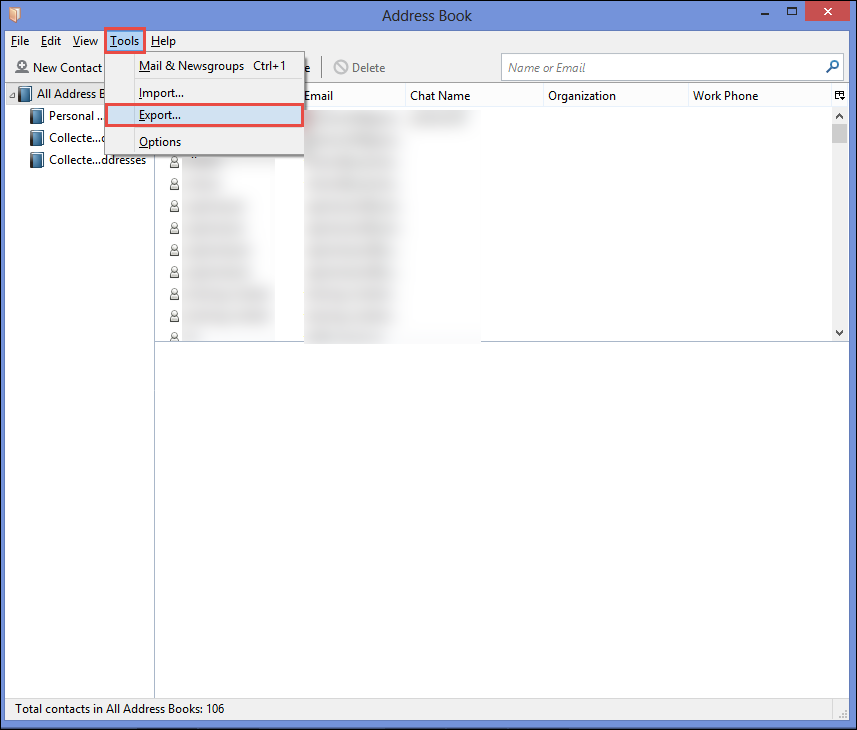 Step-3: Browse a location to save the file and give a suitable name to file. From Save as type choose VCF or CSV file format.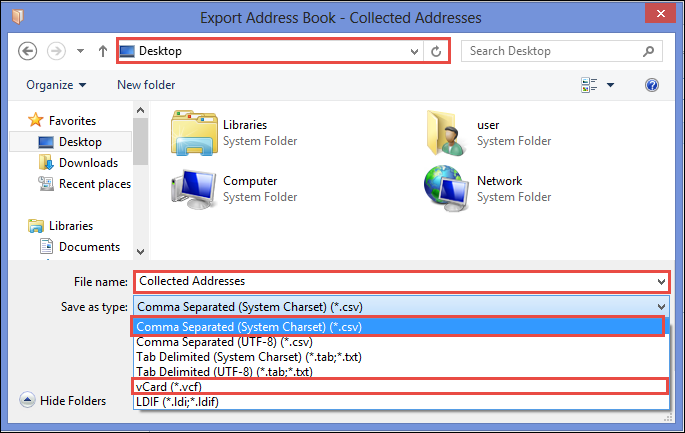 Step-4: After selecting file type, click on Save button.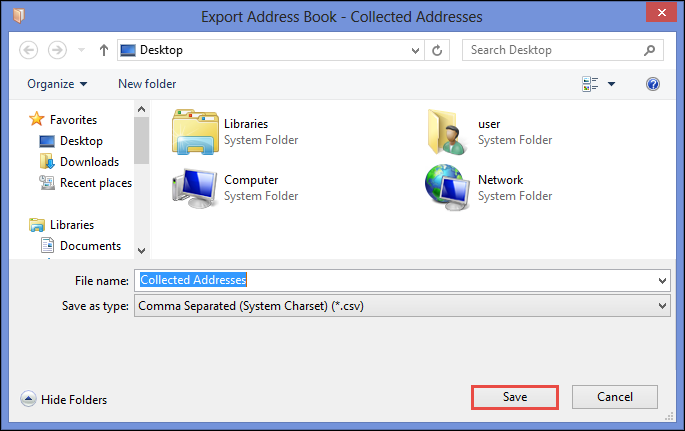 After this, you have a VCF or CSV file of your Thunderbird address book. Now you can opt any of below-mentioned method as per suitability. Let us have a brief look at all solutions:
Method-1: Mail the VCF / CSV Contacts directly to iPhone
Email is one of the easiest and most convenient methods to export Thunderbird Contacts to iPhone. In this method, we will use email service to transfer Thunderbird contacts CSV/VCF file to iPhone.
Create a new mail from any of your email programs and add Mozilla Address Book VCF/CSV file as an attachment. Now send this email on your own email account
Now, open this email message on your iPhone and open the attachment.
This time iPhone will prompt a message for adding the contacts into iPhone. Follow some next commands of iPhone and soon you will able to access all contacts from your iPhone Address Book.
Method-2: Export CSV/VCF to MS Outlook and Synchronize it with iPhone
In this method, we will export Thunderbird address book to outlook 2016 / 2013 / 2010 / 2007 / 2003 and sync Outlook contacts into iPhone 8 / 7/ 6. Here is how to do this:
Note: Here we are using Outlook 2010 as an example. You can use any of Outlook version as appropriate.
Launch Outlook program on your system. Go to File menu and click on Open button. Then select Import from another program >> Next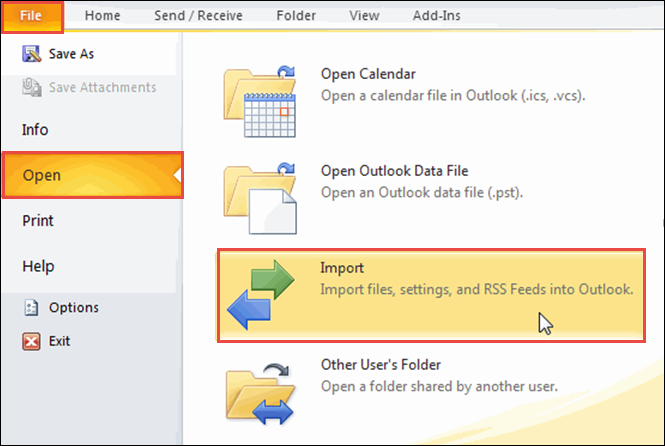 Select Comma Separated Values (Windows) option for importing CSV file then, click on Next >> Browse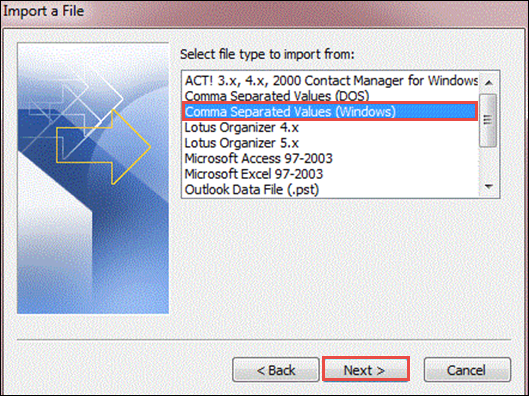 After you select the file, click on Finish button for importing contacts from computer to Outlook Contact information folder.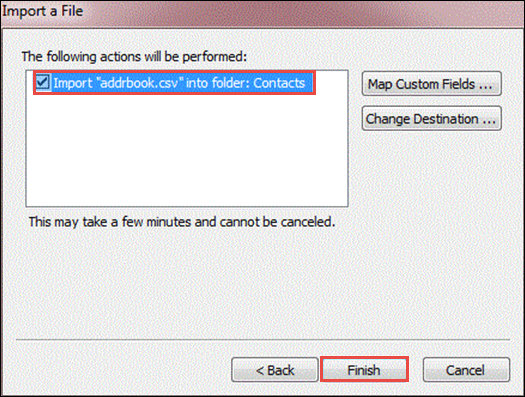 Download the load latest version of iTunes and run it on your system.
Connect iPhone to the computer with the help of USB cable
In iTunes software go to Devices option any hit a click on entry for your machine.
For showing the summary of page, click on Info >> Contacts >> Sync contacts with, and select Outlook and click All contacts >> Apply
By using above methods: one can export Thunderbird Address Book to iPhone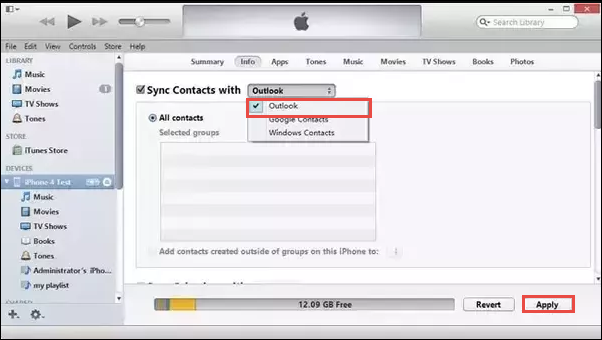 Method-3: Upload CSV/VCF into Gmail and Sync Gmail Contacts into iPhone
Log in to your Gmail account and click on Gmail >> Contacts >> More >> Import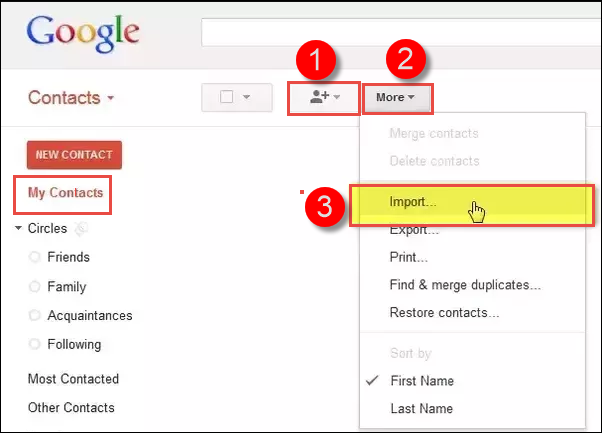 A new wizard is opened now, click on Import Contacts >> Choose File >> Import and then select your VCF file from system
Again Launch iTunes on your system and connect iPhone via a USB cable
In computer go to Devices and click on iPhone option
Go to right preview pane and click on Info >> Sync Contacts with >> Google Contacts >> Apply
Note: Thunderbird Contacts to iPhone can easily be exported on Windows 10 and below versions
Method-4: Transfer CSV/VCF into Windows contacts then Sync Windows to iPhone
Press Windows + R buttons. In Run window, type wab and click on OK button
Click Import button for opening Import Windows Contacts and select the CSV/VCF file. Hit a click on Import
Choose contacts for importing from your computer and then click on Next >> Finish
Open iTunes on computer and then connect iPhone to system via a USB cable
In the left preview pane of iTunes select your iPhone from Devices option for summary interface
Select Info tab and hit a click on Sync Contacts with >> Windows Contacts >> Apply
Method-5: Import VCF File contacts to iCloud directly
First, on your iPhone go to Settings >> iCloud >> Contacts >> Enable
Now open iCloud on your system and log in to your iCloud account
Click on Settings button and select Import vCard
Browse VCF file and click Open button
Now you can access your contacts from iPhone contact list
Limitations of Manual methods
All the above-mentioned methods are actually great to transfer Thunderbird contacts to iPhone, when you have Thunderbird email client. However, in case when you do not have Thunderbird application and only have a MAB file. Then, these all method are a garbage for you. Because for converting Thunderbird contacts into VCF/CSV file format, the Thunderbird is must. These methods are time consuming also. The user can also get confused while exporting Thunderbird Address Book to iPhone.
Automatic Technique: Export MAB File to iPhone Without Using Thunderbird
We know about the limitations of manual methods. Now, how to export Thunderbird Contacts MAB file to iPhone without using Thunderbird? Well, we have an automatic solution for that: SysTools MAB Converter. It is one of the best software to import MAB file without using Thunderbird. This tool can easily convert your MAB file into CSV or VCF file format. After that, you can export Thunderbird contacts to iPhone. Some best features of this tool are following:
Converts Mozilla Thunderbird contact data file to CSV
Allows to Save Thunderbird MAB into VCF file format
Supports conversion of various MAB Files to PST
Allow to merge multiple MAB files into single PST file.
2 Options to Export Thunderbird MAB: File & Folder
Horizontal and Vertical View of MAB file before import
Now it seems very easy to convert and save Mozilla Address Book into CSV or VCF file format via this application. Users can use this application when they do not have Thunderbird program on their system and conveniently transfer Thunderbird Contacts to iPhone .
Conclusion
In the above article, we have discussed the manual as well as an automated solution to transfer / export Thunderbird Contacts to iPhone. Manual techniques are very efficient but it has its drawback too. The manual methods cannot be used without Mozilla Thunderbird. So, it is highly recommended to use MAB Converter tool, as it does not require any skills and easy to use.