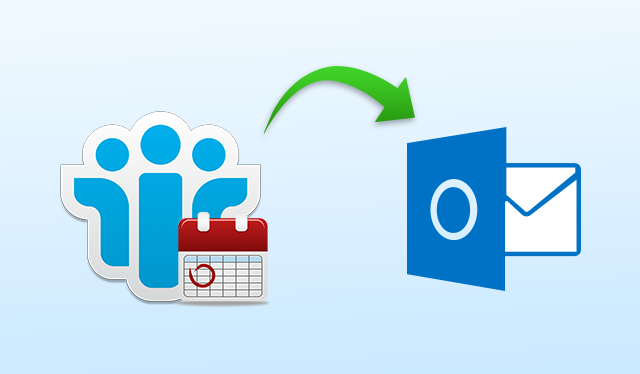 Sometimes, there arises a situation where we need to access Lotus Notes calendar to Outlook, but this creates problems as both applications support a different kind of file formats. Outlook creates PST & IBM Notes create NSF file to store data. Hence, if you need to forward Notes inbox components into MS Outlook then you need to export calendars to PST file format.
There are many methods available on the internet that can be used to perform the following task. You can try both manual as well as the automated solution to import calendar entries to Outlook 2010. Use third-party Mail Migration Wizard to add IBM Notes calendars to Microsoft Outlook.
Let's Explore first with manual techniques to migrate calendars to Outlook.
Lotus Notes Calendar Export to Outlook – Manual Techniques
To migrate calendars to Outlook from Lotus Notes, you need to perform the process which is divided into two parts:
1. Export Notes calendar into .ics file
2. Import ICS file in Outlook 2013, 2010 & 2007
These methods are very simple & easy to perform. Both of the steps are described clearly below in detail.
Export Calendar to ICS File
In the first section export calendar entries into ICS file format which is acceptable with Outlook & other programs. Easy steps are mentioned below to export Lotus Notes calendar to Outlook via ICS file format.
1. Run Lotus Notes application & move towards calendar section.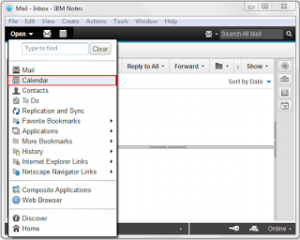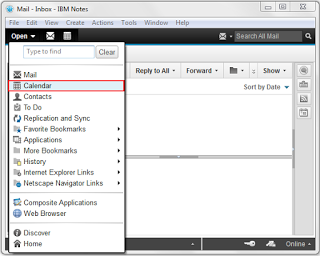 2. Click on 'File' from the menu bar & then click "Export" button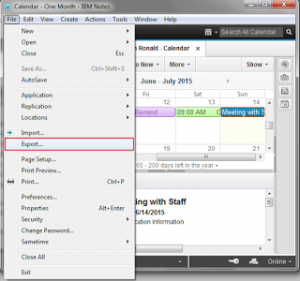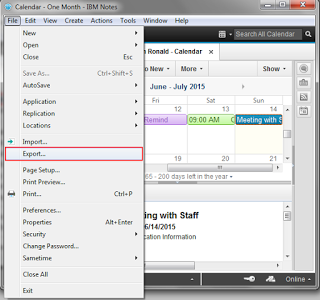 3. A pop-up will appear on the screen. You need to provide the file name, choose 'Calendar File (.ics)' from the save as type & then click the Export button.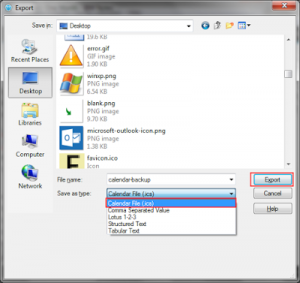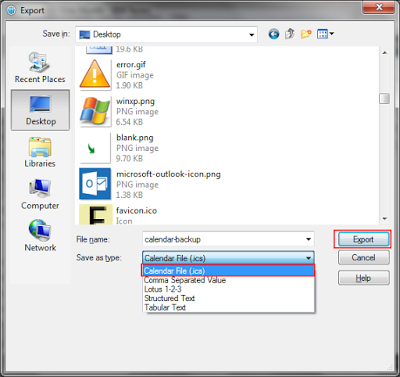 4. Now select "All Documents" & click OK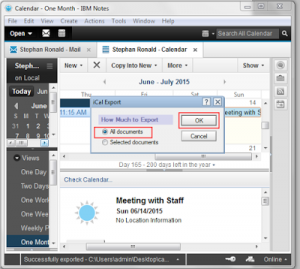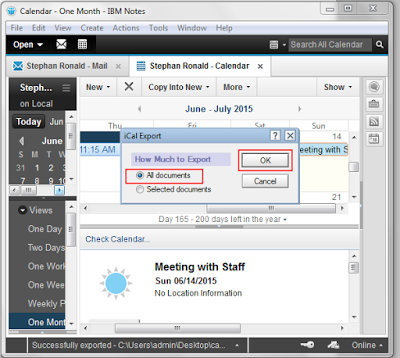 Process to Import ICS File in Outlook 2013 & 2010
As soon as you get a calendar of IBM Notes in ICS file, then the next task would be to import ICS file into MS Outlook by using Import Export Wizard which is shown below.
5. Open MS Outlook, Select File >> Open >> Click Import button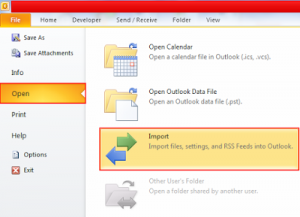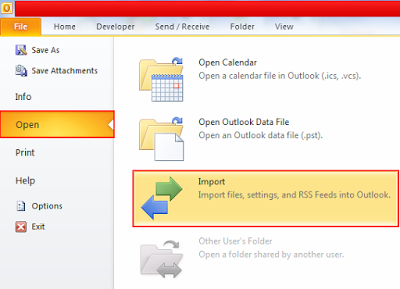 6. A pop up will appear showing Import & Export Wizard, Select "Import an iCalendar or vCalendar" then hit Next button.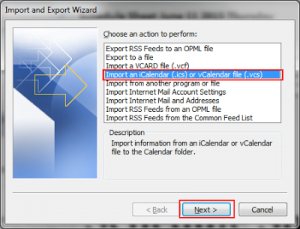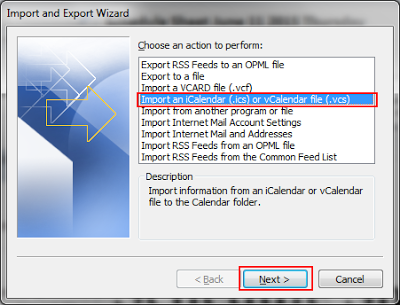 7. Now, browse ICS file from the location & click OK button.


8. A message will appear displaying the confirmation, then Click Import button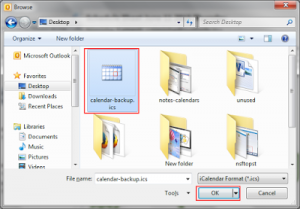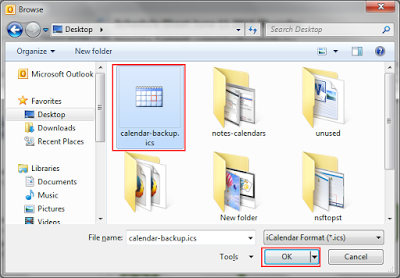 9. After some moment you will see Notes calendar on MS Outlook calendars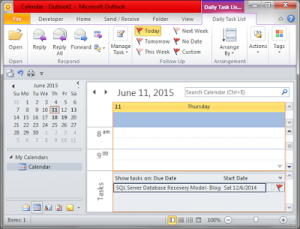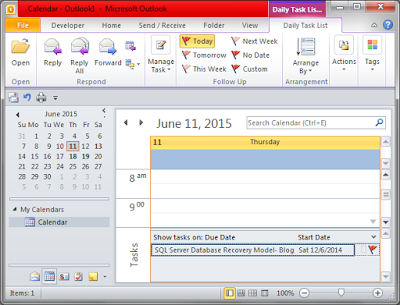 Note: With the above guidance, you can easily export Lotus Notes calendar to Outlook. The process is easy & effective which does not require any additional utility or add-ons. Still, this method has few limitations like:
1. You can export only One calendar at once
2. Process is time-consuming when need to export calendars in bulk
3. Only basic fields are exported
4. Technical skill is required
Perfect Solution to Migrate Lotus Notes Calendar to Outlook
If you are planning to migrate a large number of calendar entries from Notes to Outlook then, in that case, this procedure will take a long time. For batch processing, you can acquire an expert solution i.e SysTools Mail Migration wizard. This software allows exporting calendars to Outlook at once also without consuming much time.
Conclusion
The above-mentioned write-up describes the process to transfer Lotus Notes calendar to Outlook. You can try both manual as well as the third-party solution to move calendars to Outlook without any hindrance. If you are a technical person then you can also try the manual method, but this method has some limitations which you can read before applying this process.