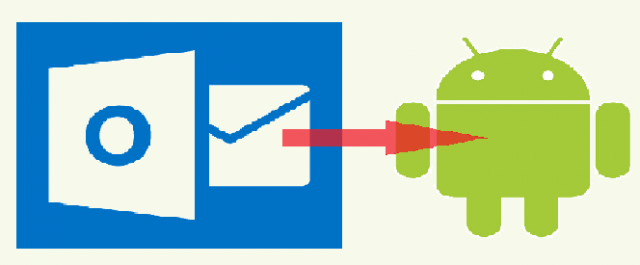 Recently, there has been a huge demand among users to export Address Book from Windows phone to Android phones. But the conventional method is very time-taking and complex. So, in this article, we have assembled some of the best and productive ways to transfer Windows Contacts to Android for free. But before this, let us look at the issues that users face to get a deeper understanding of the problem.
User Queries
Query 1:
"Actually, I have recently purchased a new Android tablet for my office purpose. Now I want to send all contacts from Windows to Android i.e to my new tablet phone but not manually. I want to migrate Windows contacts to Android as early as possible. Can anyone suggest an easy method?"
Query 2:
"I exported my contacts to Windows PC in user profile contacts folder with extension.contacts. I am stuck now at the next step please someone let me know the process to copy windows contacts to Android device without taking use of Gmail."
So, let us quickly come to the solution section to get Windows contacts to Android phone.
Related Solution- Easy Way to Convert PST to WAB
4 Ways to Transfer Windows Contacts to Android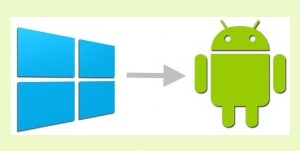 There are 4 ways to move Address book from Windows Phone to Android phone. We will discuss these methods one by one in details in the next section.
1. Using MobileTrans Phone Transfer App:
By this mobile transfer app, one can easily move music, contacts, photos, videos, other files, etc. directly from Windows phone. So, one can smoothly export Address Book from Windows phone to Android device using this app in a batch process. Moreover, the app efficiently restores contacts from a backup of OneDrive of Windows to Android. It takes a few minutes to complete. It assures proper transfer Windows contacts to android phones like Samsung, Nokia, Motorola, HTC, etc.
Users can easily import Windows contacts to Android phones by this transfer app by following these steps:
To the same system, connect the Windows and Android phone.
Then, download and launch the Phone transfer application.
Click the Flip button to switch destination and source device.
Select the desired files and click Start Transfer to begin.
NOTE: To Move Address Book from Windows phone to Android needs a prior backup of data on
OneDrive as the app will restore it to Android later.
2. Using a Computer:
Connecting both types of phones to a PC is the most preferred solution for transferring contacts and other files. This method to send all contacts from Windows to Android requires no internet connectivity and is very fast as well.
For this user has to follow this simple procedure.
Connect both Android and Windows devices to a PC via data cable.
One by one, open each folder and copy paste the files simply.
Limitation:
Files are copied in existing formats, which sometimes may be inaccessible on an Android phone. It poses a problem while transferring text messages from one platform to another.
3. Using OneDrive:
Microsoft's OneDrive app is a real bliss in order to send all contacts from Windows to Android phones, iOS, etc. This app is for people who travel around the globe and keep changing mobile phones from time to time. If their data is safely stored on OneDrive, they can access it anywhere, anytime.
To perform the process, check the steps given below.
Download One drive in the two devices and log into the Microsoft account.
The program will then show the existing files stored in the drive.
Now, open the same application on Windows Phone and click Upload.
Click Upload Files if you wish to share documents, audio or other files.
All folders will be displayed from Windows phone. Open one folder at a time.
Select the content that you wish to move from Windows phones to an Android device.
Finally, click Upload option to upload all data on the server of OneDrive.
Now, open OneDrive application on the Android phone and choose data that is to be synchronized with the android server and download this content.
Limitation:
It does not export contacts from one mobile phone to another. Also, it may take time in case of slow internet.
4. Using Outlook and Gmail 
To transfer Windows Contacts to Android, follow these steps.
Firstly, synchronize address book from Windows phone with MS Outlook.
Now, log in to the Outlook account from PC and from drop down choose People solution.
In the next window, choose to Manage option > Export for Outlook and other service option from the drop-down menu.
Now, MS Outlook automatically will download address book on the PC in the form of CSV file.
After this, click Gmail > Gmail's contact solution then, various solutions will appear on the screen.
Click on Import option. A pop-up window will open select File Solution > Outlook contacts CSV file, which was saved from MS Outlook.
In a few seconds, the complete address book will be synchronized by Gmail and will also merge it into the present contacts stored on Google.
Now, Simply synchronize contacts with Google on an Android device with Window's phone contacts.
This is indeed the perfect way to send all contacts from Windows to Android. Moreover, it is free!
The Final Words
Users who switch from Windows to other phones having android as OS, often look for an easy way to transfer Windows Contacts to Android. Since contacts are essentially important, we have summed up some extremely proficient methods to solve this purpose. Users can choose any of the solutions given above to accomplish the goals.