What is Tally on Cloud: Complete Tally Cloud Details
Cloud Computing is now a mainstream discipline. Every second person is talking about it and wants to use every software over on the cloud. There are lots of example like Office 365, which makes possible to work on office documentation and mail from anywhere at any time. So, Is It Possible to Use Tally on Cloud? Continue Reading…
This is the best part of Cloud Computing because it puts your traditional computing system on Cloud so, you do not have to sit in front of your computer in a specific time to complete your work.
Likewise, many Accountants which use Tally for the accounting purpose have always wanted a solution for how they can use Tally on Cloud. So, if you are one of them then, you are on the right page. Here we are going to discuss what is Tally on Cloud and how anyone can use it.
Before starting the blog, let's have a quick look at Tally accounting software.
Short Note on Tally ERP
Tally is a financial statement account software. It is a complete business accounting and inventory management software that is used for accounts, general ledger, account receivable and payable, bank reconciliation and many more things.
The latest version of Tally is Tally.ERP 9 which provide features like Tally data synchronization, Excel to Tally Import Utility, post-dated cheque management and many more. Tally.ERP 9 Release 6.6 gives you the option to view financial reports from any browser as long as you have an internet connection.
Now, let's back to the blog, as we said above the new version of Tally gives you the option to preview your Tally sheets and reports. Although, you are not able to work on that data. This is the reason individuals or enterprises prefer to host Tally ERP on the cloud server.
What is Tally on Cloud & Its Benefits?
In Cloud computing, there is a term named as SaaS or Software as a Service. In simple language, you can operate the software or application from any remote place using a browser in the presence of an internet connection. And customers only need to pay for what they use. In SaaS architecture, you do not have to think about the system specification or system recourses. Moreover, Tally on cloud is the same, just you have to pay for the cloud server and you can use all the Tally features from anywhere on any operating system.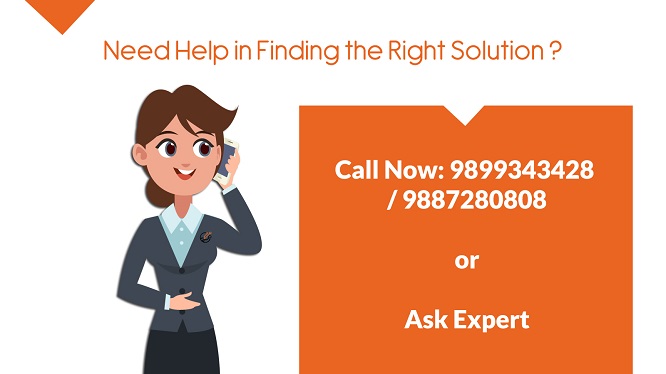 But the question arises how we get this service. To resolve this, NetForChoice, a trusted Tier-IV data center company, overcomes all the IT infrastructure needs that should be mandatory with on-premise Tally software. It provides Tally ERP Software on Cloud, based on SaaS service, which manages the business accounting operation for the small and the large enterprises on a cloud environment.
In case if your are looking for Tally hosting over the cloud, then either give us a ring on –+91-9887280808 / 0120-4578842 or either visit NetForChoice and have a conversation with the experts.
All it requires to setup the software on the cloud and you will able to get lots of benefits like:
Tally data stores on Tier-IV enterprise-class data center
Facility to access the Tally data from all devices worldwide
No need to worry about the server maintenance
GST Ready Tally ERP is also available on cloud
Option of automatic Tally backup with DRaaS service
Save Tally License cost with real-time synchronization process
Above all, these are some important features that Tally on cloud offers.
Support All Tally Versions: It gives you the facility to choose and use any version of Tally Software, including Tally GST Software.
Economical: Offers you a seamless & flexible billing option which is more pocket-friendly for the users.
Strong Security: The security is so strong that only authorized persons can access the Tally data.
Data Synchronization: After updating the data in Tally, the data will easily be synced with multiple devices as the ERP hosted on the cloud.
Conclusion
As we discussed above the importance of cloud computing and how it makes the Tally a SaaS application. Thus, the people who don't know what is Tally on cloud will certainly get a clear picture from this blog. Go through once, and clear all your doubts related to Tally hosting.