Why Use Bare Metal Servers for Hosting Data Online on Cloud?
Cloud Bare Metal Servers are one of the fastest, secure & reliable digital infrastructures to deploy your application/website on the cloud. Bare Metal Servers are best known for experiencing readable service with minimum network latency.
Seamlessly access your website or application without any latency on the bare metal server due to proper load balancing of resources. The biggest benefit for the tenants with Cloud Bare Metal Servers is that they get full root access.
Bare metal servers are highly customizable in nature & hence fully satisfies the needs of an individual user. Users can manage the resources on the cloud according to their needs better on Bare Metal Server instead of VMware servers.
The blog below will guide you about the basics of Bare Matel Infrastructure & the benefits users will enjoy along. After reading this tutorial, you will better know in detail whether to choose Bare Metal Server or not.
In simple words, A Bare Metal Server is a physical server assigned to a dedicated user to manage all the resources in a single centralized platform.
Why Use Bare Metal Server for Hosting?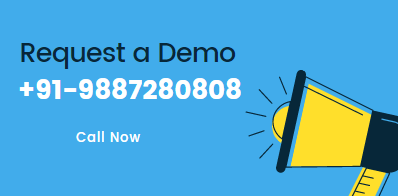 Cloud Computing has come up with many innovations & completely transform the way of doing business. In the cloud, all your data will be stored in a Virtual Server with high security & encryption so that users can access the data anytime from anywhere.
To make possible Cloud Computing, Cloud Servers plays a vital role. A Cloud Server is a virtual server that forms the backbone of every cloud technology. There are mainly three types of Cloud Hosting Services that can be deployed:
IaaS (Infrastructure as a Service)
PaaS (Platform as a Service)
SaaS (Software as a Service)
Cloud Bare Metal Server is basically part of the Infrastructure as a Service category. A business can run its applications & websites on a dedicated cloud infrastructure. The bare-metal servers prove to be cost-cutting for a small enterprise or startup due to per hour billing & pay-as-you-go model.
A user can get Bare Metal Server hosting from a managed cloud hosting provider. There are many reasons to use Bare Metal Server for Hosting like Enhanced Performance, Fully Reliable, Respects User Privacy, & Cost-Cutting Billing model.
Utility of Bare Metal Server:
Cloud Bare Metal Servers offers a large number of inbuilt services. A user can deploy on Bare Metal Server after knowing its utility. Cloud Bare Metal Server is suitable to:
Real-time Video Processing: There are many video streaming services available at present time, including OTT platforms like Netflix, Amazon Prime, MX Player, Disney+Hotstar, Ullu, BIGFlix, YuppTV, Asianet Mobile TV, etc. Apart from it, there are many Video conferencing applications that require zero latency during video processing like Zoom, Google Meet, etc. The Bare Metal Server infrastructure is the best option for all these applications to host their data without any latency.
Zero-lag Gaming Experience: The industry of online gaming is increasing rapidly & hence innovation is happening there regularly. But, the competition in the gaming industry is so high that developers have extreme pressure to meet the expectations of users. The Gaming industry wants minimum latency & maximum throughput for Input/Output. It fixes the problem of all Gaming developers by eliminating game latency, lagging, & fast performance.
Managed Load Balancing: Load balancing is an important pillar in cloud computing to distribute the tasks of overloaded terminals. Bare Metal Infrastructure helps the users to distribute load balancing in a highly managed way. Multiple nodes transfer the data to increase its availability on larger geolocation.
Complete Control on Data: Only a single tenant is dedicated to Bare Metal Servers & offers Complete Control on Data. A user can manage its data completely according to the requirements. This is your data, so manage it in your way. Bare Metal Servers are the best option for all organizations to integrate resources in Public, Hybrid, or Private Cloud configurations.
Key Features of Cloud Bare Metal Servers:
The biggest advantage of using Cloud Bare Metal Infrastructure is that you do not need to compete with others to use the same system. A server will be dedicated to you & only you can access the resources. With full control & management options, the Bare Metal Server is the best choice for game developers, video streamers, to deploy application or host websites. Cloud Bare Metal Servers offers multiple benefits :
Bare Metal Servers are fully customizable & user can deploy the services the way he wants.
You can get access to your data whenever you want all over the globe.
Easy to test & run your applications on Cloud Servers instead of physical servers.
Fully dedicated servers to provide maximum performance & data accessibility.
Enhanced Security with high-level data encryption using the latest technology.
Cost-cutting service for small businesses & startups to help them financially.
Hourly Billings & Pay-as-You-Go Model making it unbeatable for Price to Performance.
It offers maximum high-end performance making them a reliable option.
Both General Users & Business Persons can use Bare Metal Cloud Servers.
Allocate the resources to a single-tenant with low-level access, dedicated hardware, or no latency.
Host Linux/Windows/CentOS/Red Hat/Debian/FreeBSD/Fedora etc. on Bare Metal Servers.
Final Words:
Bare Metal Infrastructure Servers had emerged as a backbone for the Cloud Computing environment. When a user subscribes to Bare Metal Server Hosting, he gets full access to all the resources. The Cloud Bare Metal Server Hosting is dedicated to execute complex tasks & handle multiple requests simultaneously on one go.