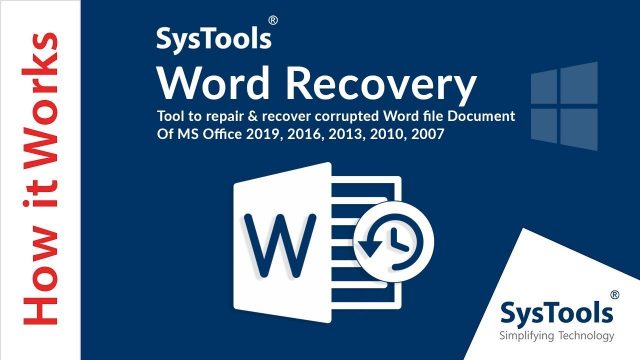 MS Word is a prominent application used for document management and it creates files in DOCX format. These Word files can become infected at any given time and become inaccessible by MS Word app. To fix the corruption issues, you may have come across various online and offline tools. But not all of them are useful, right? Now, leave all your worries behind as we introduce you to an effective tool named SysTools Word Recovery Tool. This utility is capable of resolving any kind of DOCX file corruption in some simple steps: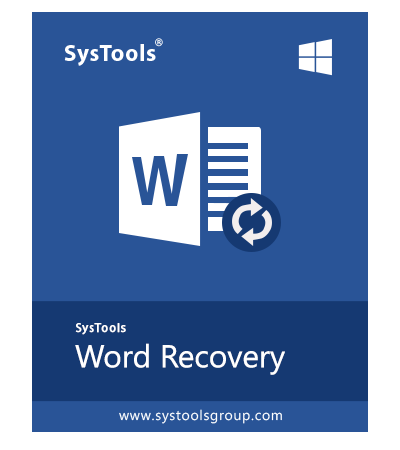 1. Open Word Recovery Tool & click on Add button.
2. Click on Add File(s), Add Folder, or Search File(s) option to add corrupt DOCX files.
3. Click on the Repair Button and the tool to fix the damages.
4. Select any file to preview it with all of its items (texts, images, graphs, and any other objects)
5. Select the files you need and click on Save button. You can also click on the Print button to directly print the recovered document without saving.

Currently, version 4.0 of this Word Recovery Software is available in the market.
Word recovery toolbox supports Windows versions including Windows 10.
It requires 64-Bit processor and 100 MB free hard drive space.
This standalone tool does not need any other tool for document recovery,
Needs MS Word installation on the same system for Rich Text Format previewing.
Noteworthy Attributes of Word Recovery Tool
The software comes with some amazing features, all making bulk Word file recovery short and simple for the users. In this section, we will see the major features of this program:
Recovery of Corrupt Files: Regardless of the corruption level, the software can fix a damaged file and make it healthy again. By resolving the issues, it also removes the error messages permanently from the DOCX Word files. Using the Search option of the program, users can search for any word from the Word document.
Support for Different Word Files: The Word Recovery Tool is suitable for the recovery of all DOCX Word files that get created by MS Word 2007 and all above versions. This utility can be used to fix Word files with Macro, files marked as Final, DOCX files with Restricted Editing, etc. Word files with multiple pages can be fixed using this tool as the file size is not a matter for the application.
Bulk File Addition Options: The application allows users to add as many damaged Word files as they want in one attempt. Using Add File(s) and Add Folder, users can add DOCX files to the software. If they do not know the location of all corrupt DOCX files, they can use Search File(s) option to locate all the DOCX files from system drives and their subfolders.
Preview & Save Recovered File: After recovery, users can view the document in Plain Text or Rich Text format (Rich Text Format Preview needs MS Word installation). In RTF preview, users can view the DOCX file in its original format and all of its components. Then users can directly Print the recovered file or Save them at any preferred location.
How to Operate the Word Recovery Tool?
The software comes with an easy to use interface and can be operated without much difficulty by both experienced or novice users. Here is how one can recover broken Word files using this Word Recovery application.

 Launch the software and Add Corrupt Word File within Software.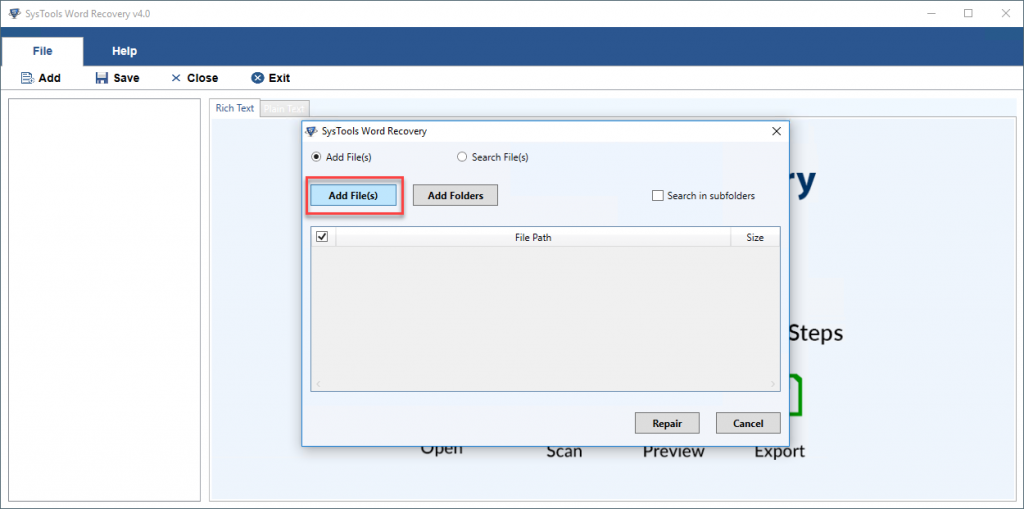 To Add multiple Word Document use Bulk Mode.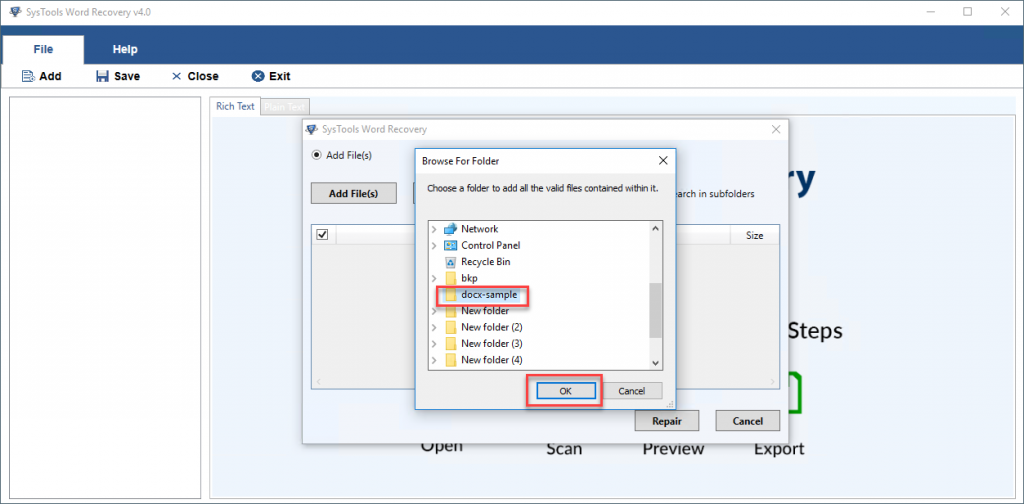 Start Repair Process to Fix Corruption in Word File.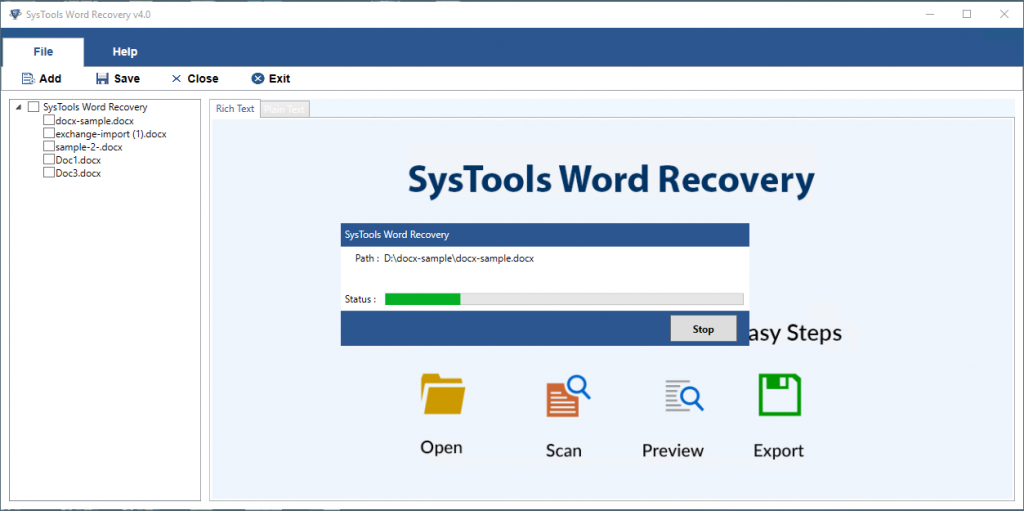 Use Rich Text Format & Plain Text Format to view Document file.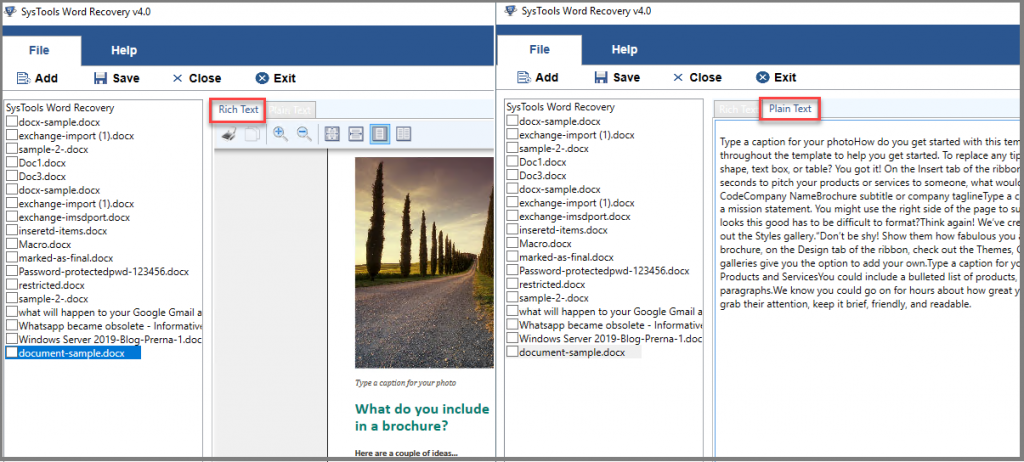 Now perform the following operation within Word Recovery Tool such as: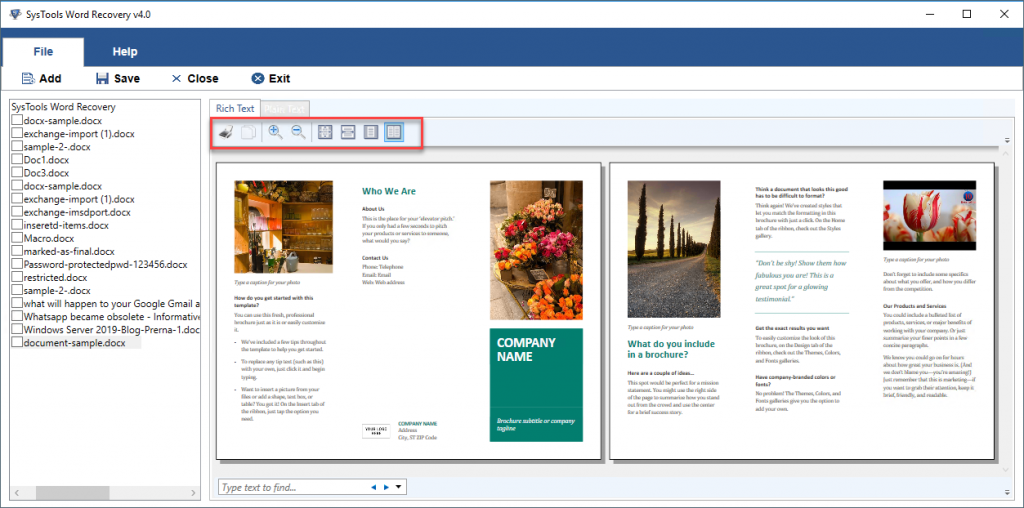 Print
Copy
Zoom  In / Zoom Out
Page Width Option
Two Pages Optio
Advance Search Operation
Save the Reapired Word File within in the system.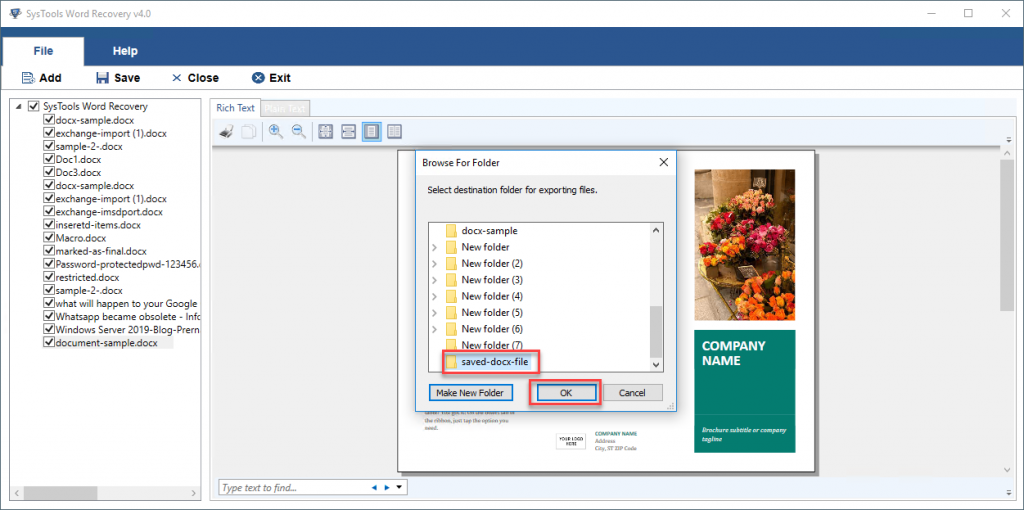 Conclusion
If you are facing trouble to open and view any Word DOCX file, you should try Word Recovery Tool . This application is far better than the manual methods people usually apply to recover infected Word documents. For trouble-free Word file recovery on Windows systems, this software is a reliable solution.