How to Connect / Configure Zoho Mail to Outlook 2016 / 2007
Admin
| Modified: September 4th, 2021 ~ 6 Minutes Reading
Are you tired with Zoho Mail and want to move from it? Thinking to add Zoho Mail to Outlook 2016? Are you searching for ways to transfer email from Zoho to Outlook?
Then, stick with the article and we provide you the best-founded methods of 2020 to connect Zoho Mail to Outlook.
Zoho is a CRM that connects a user (or company) with its potential customers. The data analysis function provided helps the user to get an analysis over the customer work and improving the relationship between the user-customer. For communication between the two Zoho corporation has also provided a Mail system. This Mail is working out to be the backbone of building the user customer relationship.
Apart from the Zoho CRM users, other internet users are provided Zoho Mail to use it for personal use. If any user takes the same mail account for the business and personal use (for small scale business or so), it is also applicable at Zoho.
But why user search for how to add Zoho Mail to Outlook? Why they transfer their emails from Zoho to Outlook? Let's find out
Why Users Migrate Email from Zoho Mail to Outlook 2007?
At situations, when the Zoho server starts being in-responsive or gets down (outage), the Zoho users start getting frustrated and search out ways to overcome the issue. Also, situations arrive where Zoho user is unable to receive the customer emails, setting up a bad servicing tag. Let us get to the main causes for Zoho user dilemma:
Zoho Mail not sending emails
Server halts /stop working
Zoho Mail Overflow
Now, why want to connect Zoho Mail to Outlook and not another email client?
Well, Outlook is a software application provided by Microsoft. Outlook has a functionality provided to work in Online (web-based) and Offline (desktop based) mode. Outlook provides in-built functionality to import and export files (popularly in PST format). MS Outlook gives functionality to permit different email clients to be opened and modified through it. Outlook permits a total of about 20 other email clients, thus, featuring itself to be one among the best email clients for best mail management system.
Before going further, let's know why Zoho Mail users add their account to Outlook. Now let's get to the main part and show you how to forward Zoho Mail to Outlook manually. Please make sure you don't miss out any step, it might cause you to redo the procedure again and we know you won't like it.
How to Add Zoho Mail to Outlook 2016? – Manual Methods
There are two ways to migrate email from Zoho Mail to Outlook using the manual method:
Connect Zoho to Outlook (Self Linking)
Method #1: Backup Zoho Mail And Convert into Outlook
In this method, you have to perform two steps to get your Zoho Mail converted into Outlook
Directly backup emails from Zoho Mail client
Transfer Zoho email backup to Outlook
Step#1: Backup from Zoho Mail
To back up the emails from Zoho Mail client, follow the below-performed steps
Open Zoho Mail
Go to Settings >> Mail >> Import/Export Emails

Under the Export Section, Select Folder & Export Date range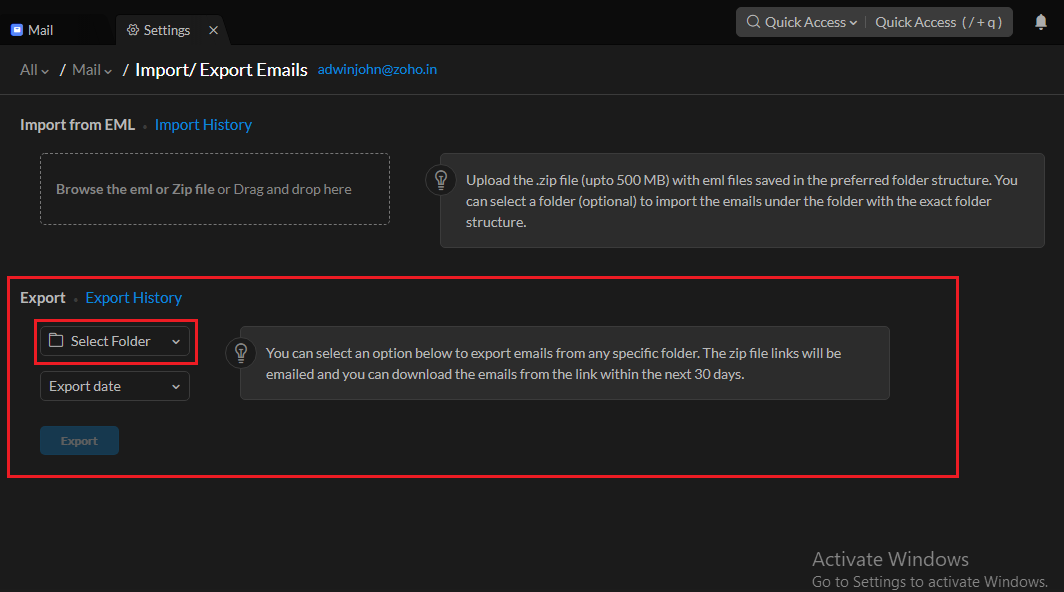 Click Export to start the process
Note: A .zip file link will be emailed to your account (backup file) and it will be available only for the next 30 days.

Download and unzip the Zip file to obtain Zoho emails in .eml files.
Limitations in This Step
Though Zoho Mail provides the backup facility, it also contains many drawbacks. They are mentioned below
Emails downloaded in EML format. Difficult to handle a large number of emails.
Export only one email folder at a time. Perform same procedure for whole email folders. Not easy when the number of email folders is large
Email backup time cannot be assumed. Can take up to two or more days for zip link mailed.
An Expert solution:
To overcome the limitations in the Zoho Mail backup the experts have suggested a tool i.e. SysTools Zoho Mail Migration Tool. It features to backup Zoho emails in different formats such as Outlook PST/EML/MBOX/MSG file types. Also, offers a function for the date range emails and folder filtering with locally Archive email option.
Steps to Download Zoho mail on Windows
Step 1. Download and Run SysTools Zoho backup tool and login with Zoho mail credentials.
Step 2. Select a format to download Zoho emails.
Step 3. Browse a location on Windows to save the downloaded Zoho emails.
Step 4. Click on Start button to download Zoho Mail emails on Windows.
One major advantage over this solution is that the software can backup the Zoho emails in PST format and this file can be directly imported to the MS Outlook.
Now let's move to the second part of the method
Step#2: Add Zoho Mail to Outlook
After the backup is taken, use SysTools EML to PST converter to migrate multiple EML files to Outlook PST file. This is the easiest method to transfer emails from Zoho to Outlook PST file. You can open the EML files in the Outlook application. MS Outlook supports to view data in an EML file. In case of many EMl files, converting EML files to PST is a better option.
After completion of the conversion, import the PST file into Outlook.
Follow below steps to Import PST to Outlook:
Open Desktop Outlook App.
In the File menu, move to Open &Export >> Import-Export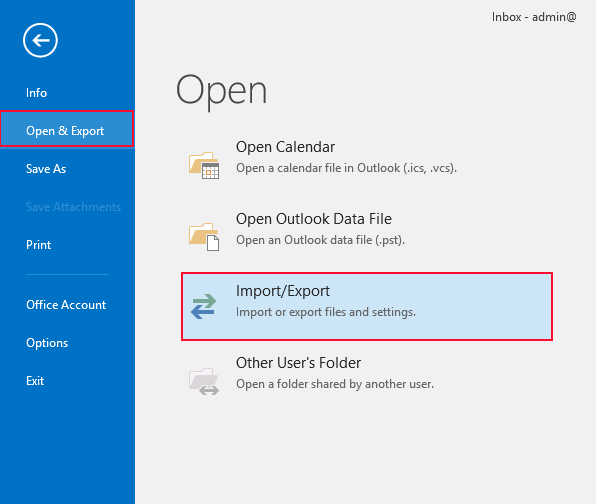 Click on Import from another program or file.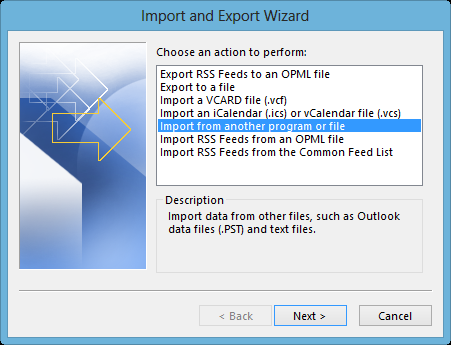 Select the .pst file type option and proceed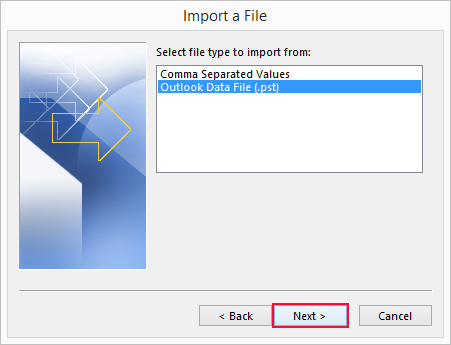 Browse PST file & click on Next button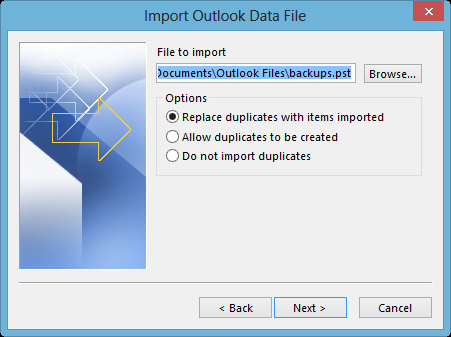 Select Include Sub-Folder & Finish button.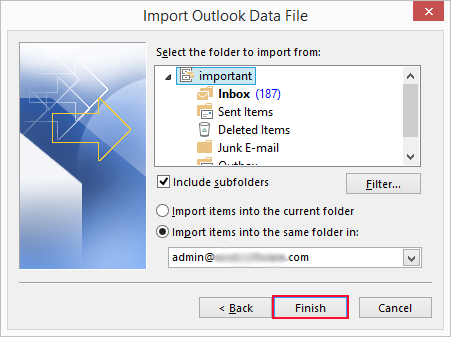 Method #2: Configure / Add Zoho Mail to Outlook
In this method, the Zoho Mail is configured to MS Outlook. After, the emails in Zoho Mail could be viewed and modified through Outlook. Let's start with the procedure to connect Zoho Mail to Outlook
Follow below steps carefully to transfer emails from Zoho to Outlook
Open Outlook & go to File menu
Move to Info >> Add Account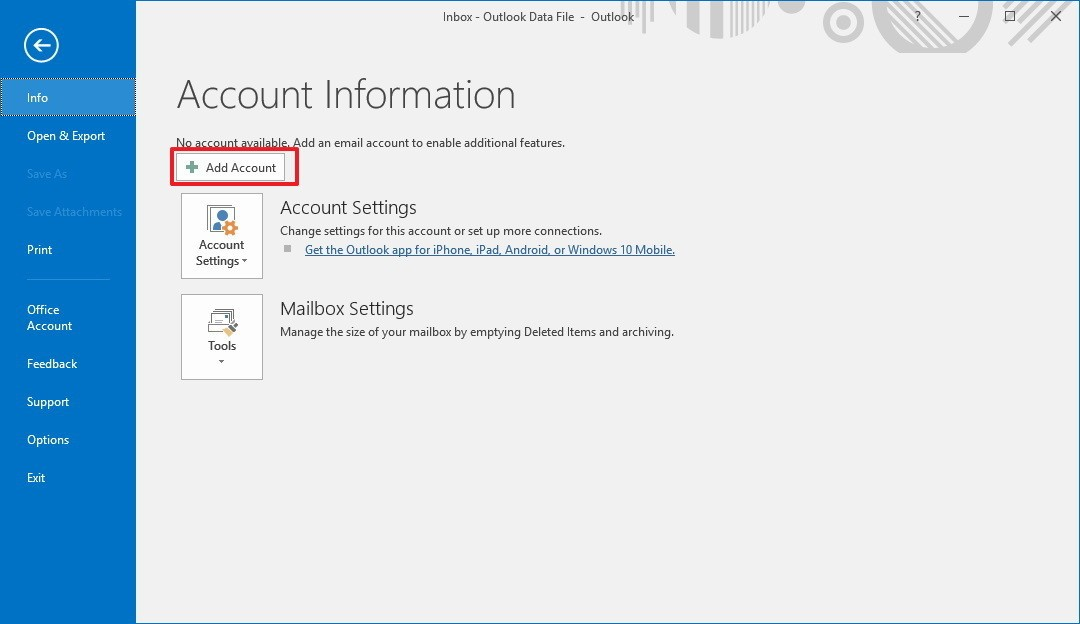 Select radio button Manual setup or additional server types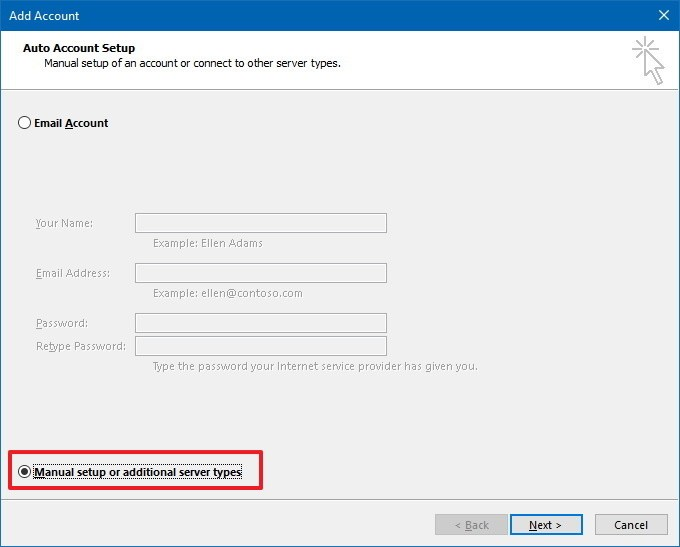 Opt. account type POP or IMAP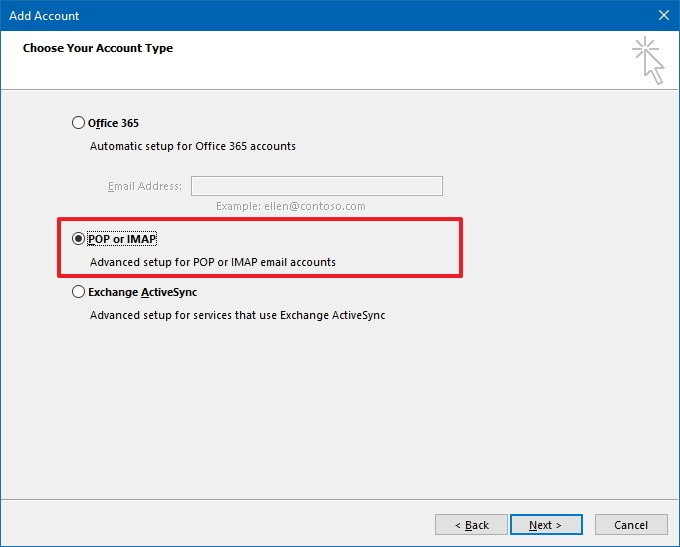 Provide following info
– User First & Last name
– Zoho Mail account type: IMAP
– Incoming server info: imap.zoho.com
– Outgoing server info: smtp.zoho.com
– Provide Zoho credentials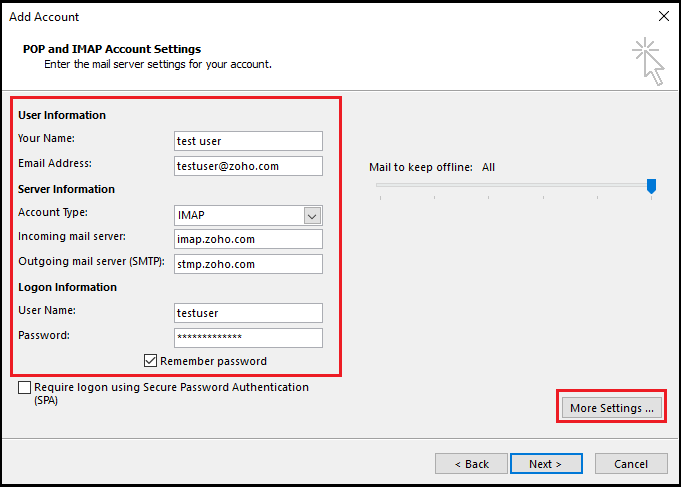 Click the More Settings button
Move to Outgoing Server Tab:
– Check option My outgoing server (SMTP) requires authentication
– Check option Use the same setting as my incoming server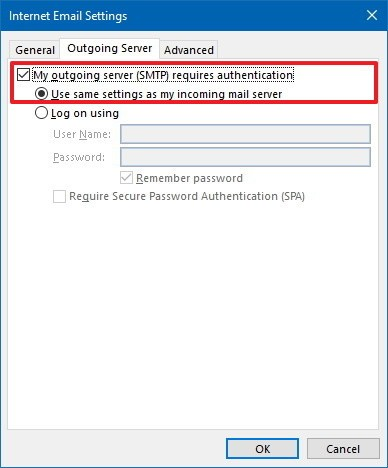 Shift to Advanced Tab:
– Enter Incoming Port: 993; Encryption: SSL
– Enter Outgoing Port: 465; Encryption: SSL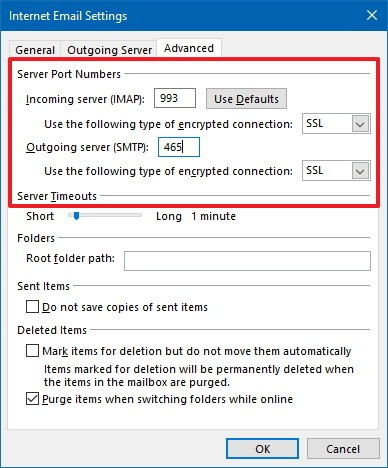 Test the setup configuration
– Click Next to start testing
– Click Finish after successful test completion
After the configuration is completed, restart MS Outlook and view Zoho emails.
More: Migrate from Zoho to Opera Mail
Conclusion!!
Zoho CRM helps a company to connect with its customers and build a healthy relationship with each other. There are plenty of reasons due to which users Configure / Add Zoho Mail to Outlook 2007 / 2016. In this article, we discussed all the suitable and easy-to-use workarounds for the same.