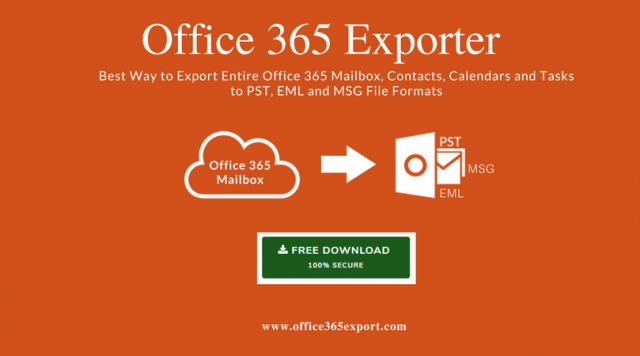 Most of the organizations are nowadays using Exchange Online to create and store user mailboxes. This is because cloud storage offers easy manageability, cost-effective solution when compared to On-Premises Exchange Server. But cloud storage is not 100% reliable so, it is recommended to backup Exchange Online mailbox to PST or some other format.
Steps to Backup Exchange Online Mailbox to PST
There are two ways following which you can save a local copy on your system. This third-party software is a proven solution for saving data. However, users can also use a manual method and successfully store a mailbox copy on the local system.
Proven Solution to Backup Exchange Online Mailbox to PST

As mentioned in the above segment, there are two procedures to carry out the process, but many organizations give this automated tool i.e. Office 365 PST Export tool a preference over manual method. This is because the latter procedure consists of some limitations and is time-consuming as well. Users can easily export email mailboxes from Exchange Online to PST having Office 365 Enterprise E1, E3, E5, Exchange Online Plan 1 and 2. It also supports Office 365 Business Premium, Office 365 A1, A3, A5, and Office 365 F1.

Users can download the free trial version of the tool below and try Exchange Online Backup Solution on your system.
How to Backup Exchange Online Mailbox to PST – Step by Step Guide
1. Open the application to backup Exchange Online Mailboxes to PST.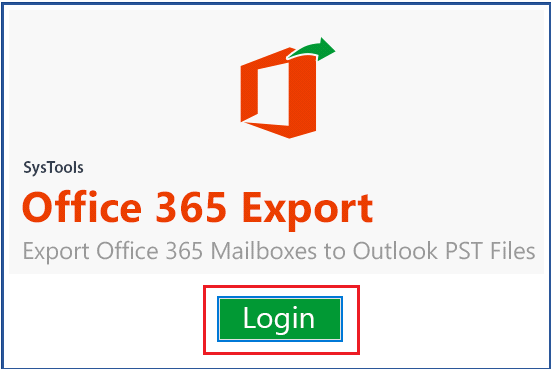 2. Authenticate Office 365 ID and Password by clicking on Sign-in Button.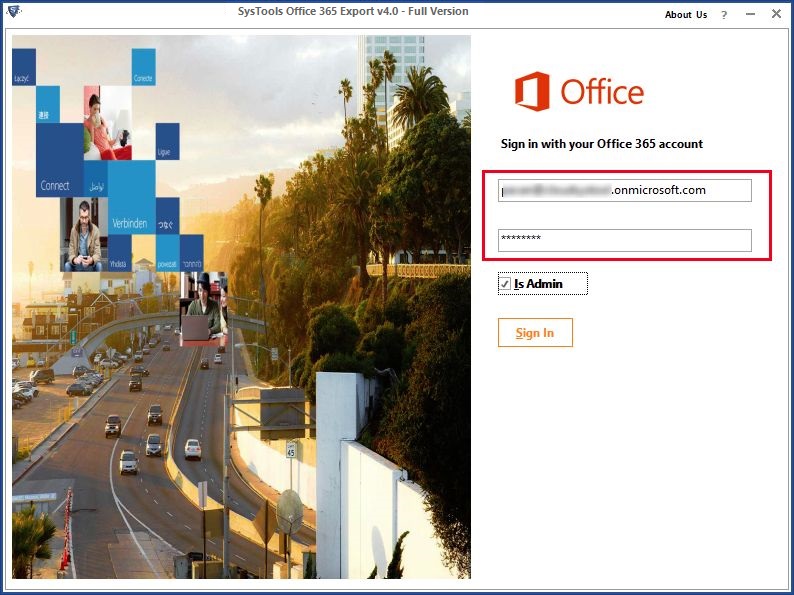 3. Select / Deselect Mailbox folders that you want to backup and click Next.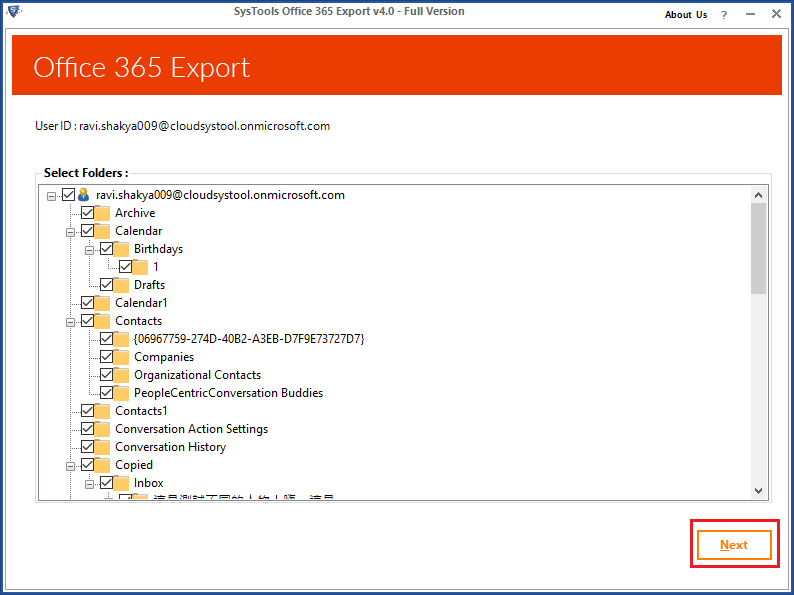 4. Choose Email Format and Categories According to your Requirement.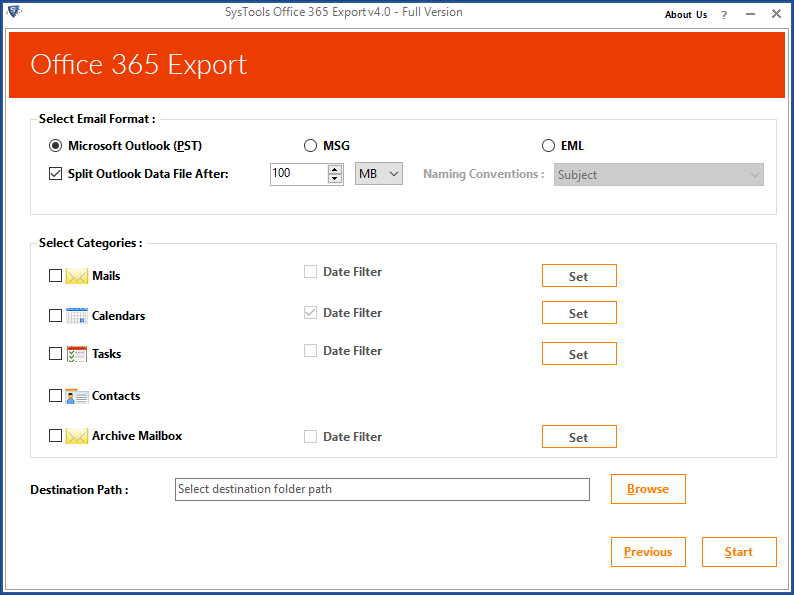 5. Export Mailboxes from Exchange Online to PST by hitting Start button.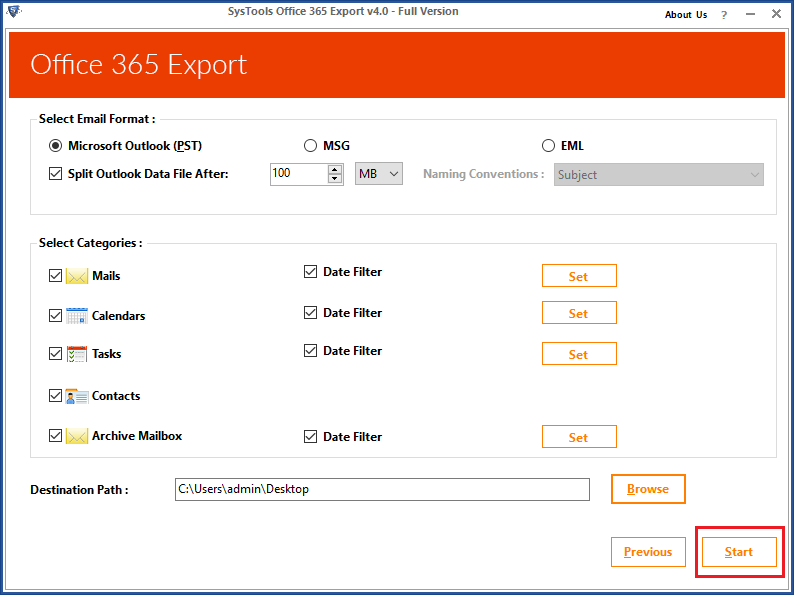 Manual Procedure to Export Mailboxes from Exchange Online to PST
The users can export Office 365 Mailboxes to PST using eDiscovery Tool offered by Microsoft. It is available within the Admin Center of Exchange Online. Let us discuss the step by step explanation of the process below:
Important Note: This eDiscovery tool was basically designed to perform search operations within the mailboxes. It was not designed for saving data into the Outlook data file, so you are suggested to use the third-party tool discussed in the above section. As it is specially designed to export Exchange Online mailbox to PST format.
1. Sign-in to your Office 365 Account and go to Admin Center.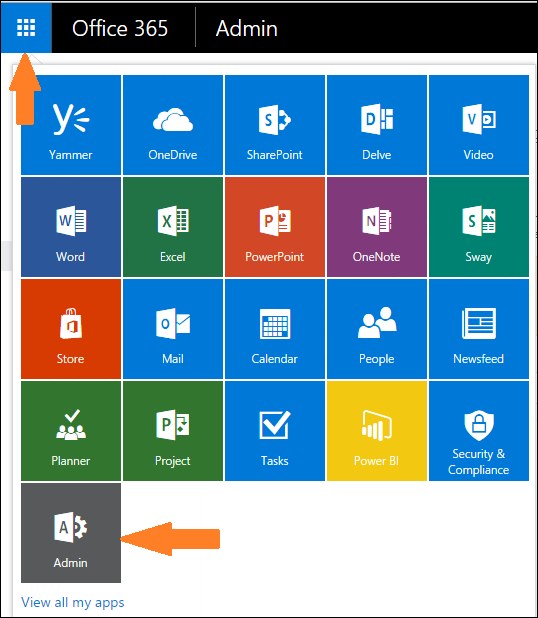 2. Go to Exchange Admin Center.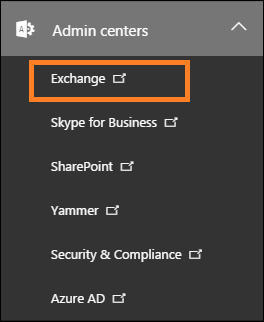 3. Open Permissions tab and assign "Discovery Management" role.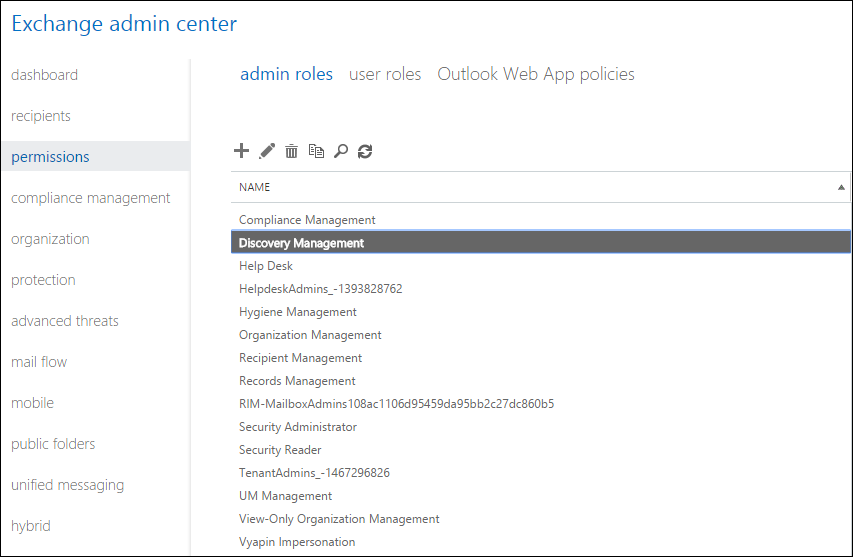 4. Click on Edit icon and add other required roles to Discovery Management group.
5. Some of the necessary roles are Legal Hold, Mailbox Search, and Mailbox Import Export. Mailbox Import Export is not added by default in the role group, so you have to add it using "Add Role" button.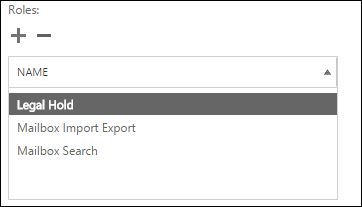 6. Also, add your account into the member list and hit Save button.
7. Now, go back to Exchange Admin Center and go to Compliance Management. Hit New button to open "In-Place Discovery and Hold" dialog box. Enter Litigation Hold name and hit "Next" button.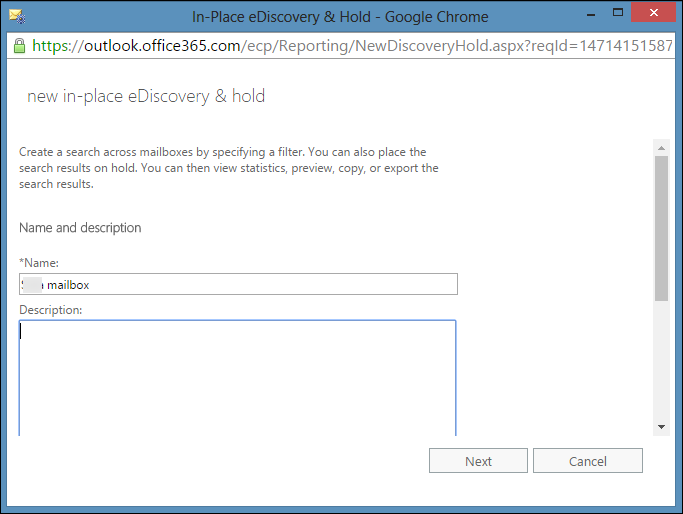 8. Here, you have to select the mailboxes in which you want to perform search operation.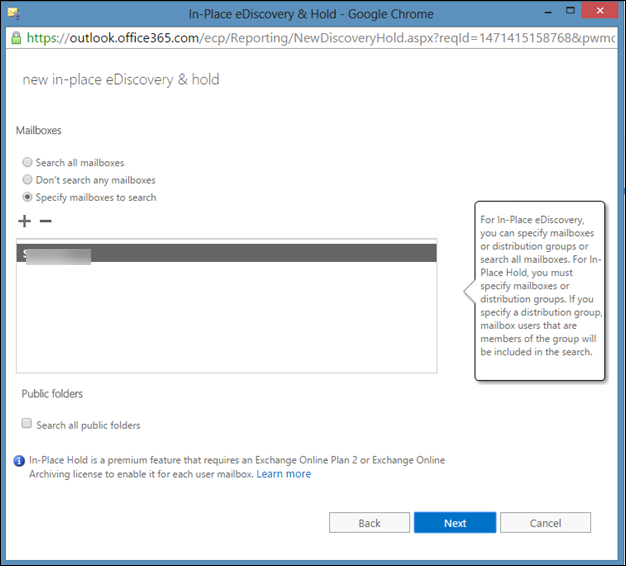 9. You can search for data in "Public Folders". It is only useful in scenarios if you want to export data from public folders as well.
10. Now, you will get filtering options where you can apply filters and save selective emails from the mailbox. Click Next button after applying filters.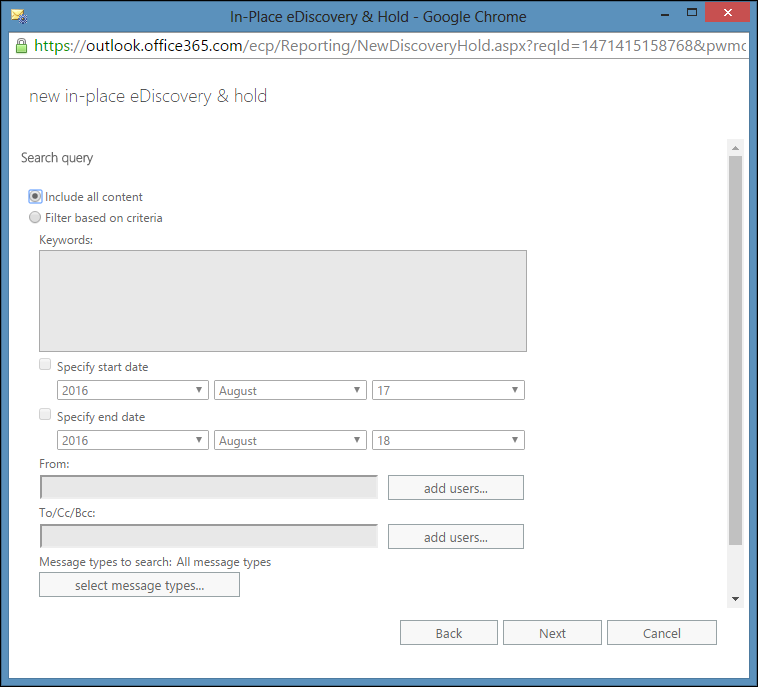 11. The next window will be In-Place Hold Settings which are not required in the export process, so you can skip it using "Finish" button.
12. You will be displayed the search result along with search progress once all the settings are saved.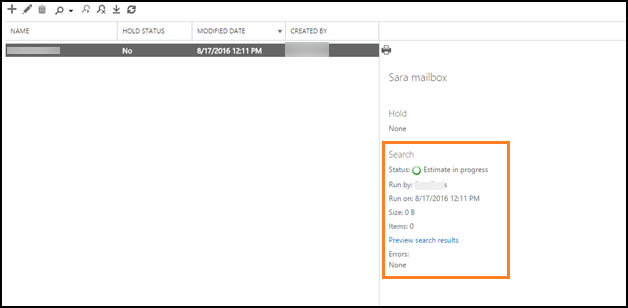 13. Once the search process is successfully completed, you will get complete information regarding it as shown below.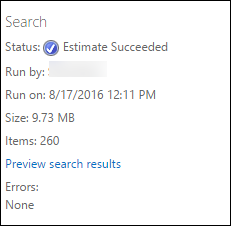 14. Now, click on Download icon to save the search result in PST file.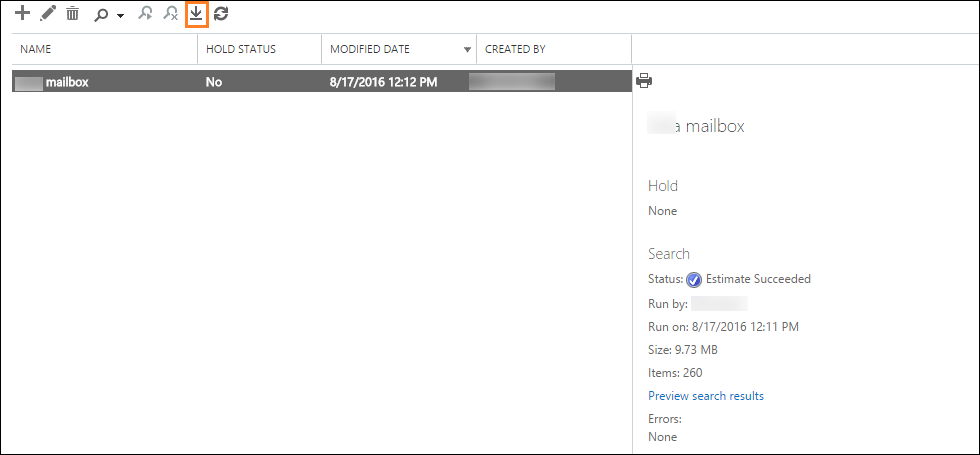 15. Make sure that you are using latest version of the browser and ClickOnce add-in installed in it for a hassle-free process.
16. Browse the destination location and hit Start button to backup Exchange Online Mailbox to PST.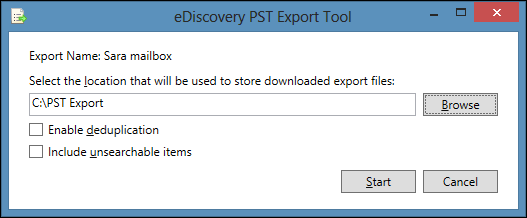 Conclusion
As ransomware attacks and other cyber-attacks are increasing nowadays, it becomes essential for organizations to backup Exchange Online mailbox to PST format. It reduces risk of data loss and you also have a local copy of your data is stored if in case any mishappening takes place. Users can try any of the procedure discussed in the article as per their convenience.