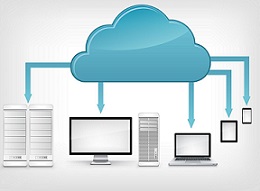 Backup/ archive of Exchange Online (Office 365) account is becoming a necessity for many organizations. Some of the organizations are much concerned about the recovery of the data in the case of any failure, data deletion or corruption scenario. But, this concern and increasing demand for the Exchange Online Backup has lots of questions also, as many users are facing different problems regarding the same.
This article describes various ways to take backup of Office 365 mailboxes and would help you to solve most of your queries about Exchange Online Backup.
Quick Solution for Exchange Online Backup
For instantly create a backup of Exchange online (Office 365), it is recommended to use SysTools Office 365 Backup Tool. It helps to easily backup and downloads mailboxes with emails, contacts and other data items.

As you know that, Exchange Online a stand-alone application and a part of Microsoft Office 365 designed for the organizations which provide all the facilities and benefits of cloud-based e-mails that an on-premises Exchange Server is providing for a long time.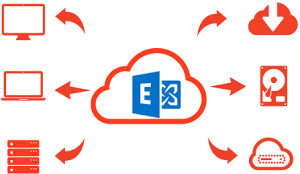 Why We Need Backup of an Exchange Online (Office 365) Account?
There are various things in an organization which leads to disruption of the data. Some unexpected events causing data disruption are:
Hardware failure
Natural disasters or
Any human error like deletion of data, corruption of data, etc.
In order to get the data safe and secured, we need to have a copy/ backup mailboxes, so that we can easily access our data even in these problematic scenarios.
It is found that there are many users facing some problems regarding Exchange Online Backup.
Some of the queries are given below:
"I want to backup my data of Office 365 mailbox. Please tell me how can I do so ??"
"Is there any solution that can help me to backup Exchange Online mailbox to PST?"
"I want to know a reasonable archive strategy in Office 365 account?"
"When to take the backup, incremental, monthly, once in a week, or daily?"
"Can I filter the Calendars and Tasks entries from the backup?"
"Is Microsoft providing any in-built feature in Office 365 to take the backup of the data?"
How to Take Exchange Online Backup?
Now, for the above-mentioned queries, we have found some solutions for the users facing different problems. There are some Exchange Online backup solutions for the recovery of deleted data items. The methods are as follows:
If the data gets deleted from the mailboxes whether from the inbox (soft-deletion) or from the trash (hard/shift-deletion), it can be recovered by an inbuilt feature, Database Availability Groups, of Exchange Online which makes the replicas of the mailboxes. This feature ensures the users that their data is safe, secure and will always be available even in the case of the unexpected events (hardware failure, any human error, or natural disasters, etc. ).
This in-built feature Database Availability Groups of Exchange 2013 is now used by Exchange Online also. This feature replicates the mailboxes of Exchange Online Account to multiple databases to the different data centers of Microsoft.
This helps the users to access the updated mailbox data in the case of data failure, corruption, or deletion.
Manual recovery of deleted items.
You can restore the deleted e-mail items from any email folder. The deleted e-mails are kept in the Deletions sub-folder of the Recoverable Items folder. E-mails remain in this folder until you manually remove them, or until they are automatically removed by retention policies.
Recovery from recoverable items.
You can easily recover the e-mails from the Recoverable Items folder, where all the deleted emails are stored.
Email recovery of Exchange Online/ Office 365 mailbox allows the users to recover single items without restoring mailbox databases.
Retention policies and retention tags.
Here you will get to know that how long your messages will be there in the mailboxes as, when the message reaches the specified retention age, it's moved to the user's In-Place Archive or gets deleted.
Recover converts the inactive mailbox to a new mailbox that contains the contents of the inactive Exchange Online mailbox. The inactive mailbox no longer exists, when the emails get recovered.
You can restore the contents of the inactive mailbox to an existing mailbox. You can also restore the archive emails from an inactive mailbox. The inactive mailbox is preserved and is retained as an inactive mailbox when the emails get restored.
Backup Exchange Online to On-Premise/ Local.
You can export Office 365 mailbox to PST file on your computer/ local drive or server. It can be done by some manual methods or by a third party tool.
Pros & Cons of Exchange Online Backup Solutions
Pros
The data can be easily accessed even in the case of data loss.
The e-mails are fetched with all the attachments in it.
Single emails can also be retrieved.
The e-mails can be recovered from the folder of Recoverable items.
A backup schedule is a good option. There is a built in a weekly schedule in Exchange Online Service that you can select so that you do not have to build the schedule manually each time.
Cons
Exchange Online Backup will not be there in case of a Server crash.
Messages will get deleted after a specific period of time due to the retention policies.
You can't recover the messages if the Recoverable Items folder gets deleted.
It is not possible to filter the Tasks and Calendars separately from the backup process.
Conclusion
With all the above-mentioned methods for Deleted/ Lost/ Corrupted item recovery of Exchange Online accounts, you get to know that Office 365 (Exchange Online) offers extensive retention, recovery support and an in-built feature for an organization's email infrastructure, and your mailbox data is easily available to you in a few steps, when you need it.
These methods to recover the Exchange Online data, are discussed, to tell how you can retrieve your data in the case of data deletion, corruption or in case of any data disaster.